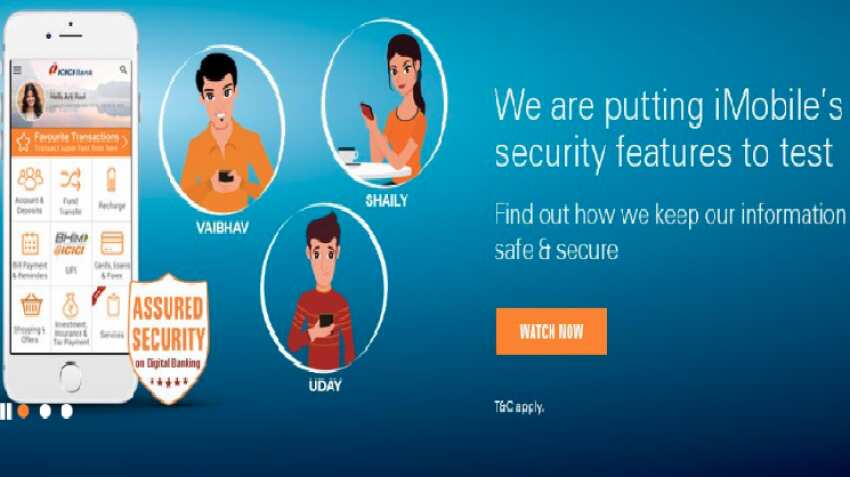 With the induction of technology and advancement in digitization, transactions begin to take newer shape. The transactions became more real time and faster than the conventional, traditional methods. At the same time, users have become easy targets to frauds and shams. In fact, many still get jitters thinking about making transaction through the online and digital modes. One of the biggest private banks, ICICI Bank with its iMobile – ICICI Mobile Banking App just introduced the feature wherein the users can manage the cards that they use via the digital platform to make transactions. Simply put, ICICI Bank has put in a feature through which you can switch off your card when in not use, thereby preventing any chance of fraudulent transactions.
ICICI Bank ensures safety and security in their iMobile application through several security measures. This way there is no leakage of ones bank details and other transaction related data from your mobile handset. ICICI Bank has a five step technical security process which includes registration and activation, through which the customer who has specifically opted for for mobile banking services will avail the same.
The user-generated PIN or user ID/password, storage encryption and communication encryption, which uses the second-factor authentication (2FA) mechanism to safeguard the users banking data  strong encryption standards. Also, if wrong PIN or passwords is entered three times, the application gets locked by default.
The iMobile- ICICI Mobile Banking App also benefits the user with various facilities which allows them to manage their debit and credit cards and gives access to PPF accounts with the bank, money transfer, bill and recharges, loan and forex services to list down a few.
["source=zeebiz"]