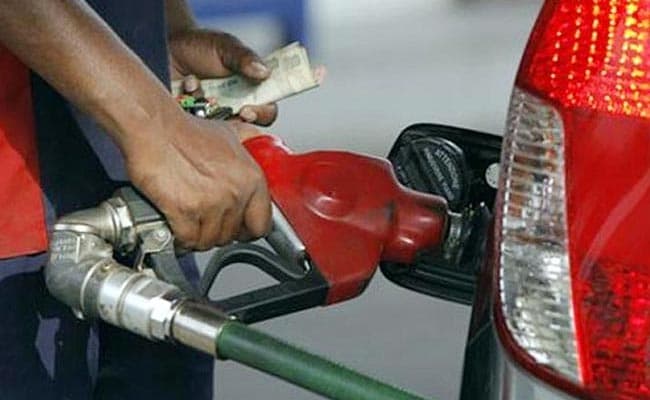 Global oil majors BP Plc and Rosneft PJSC are eyeing a piece of India's $117 billion retail market for fossil fuels, threatening to shake up government-owned companies that have faced little competition for a decade.
BP has already secured licenses to open as many as 3,500 fuel stations in the world's second most-populous nation. Rosneft gained access to about 2,700 pumps through last month's acquisition of Essar Oil Ltd., which has plans to add 2,600 more outlets. Along with Reliance Industries Ltd. and Royal Dutch Shell Plc, the private players will try to chip away at the dominant position of three state-owned enterprises that control 90 percent of market volume.
"Competition is expected to intensify with the entry and expansion of private players and multinational companies," said Rahul Prithiani, a Mumbai-based director at CRISIL, a unit of S&P Global Ratings. Private players and multinational companies are expected to increase their market share though government companies will probably still dominate given their vast network of fuel retailing stations, he said.
Retail sales have become more viable for private-sector refiners ever since Prime Minister Narendra Modi's government scrapped diesel-price controls two years ago. Pricing freedom coupled with record oil consumption as the number of trucks, cars and motorbikes multiply is helping India stand out as a country that global oil majors can't ignore.
The Paris-based International Energy Agency predicts India will be the world's fastest-growing oil consuming nation through 2040.
"This sort of growth they will not get anywhere," said Lalit Kumar Gupta, chief executive officer of Essar Oil. "Europe is virtually saturated, there is hardly any growth. U.S. there is tough competition. India is the only country which is growing and which is growing by a big number and they feel there is scope."
Companies including Saudi Aramco and France's Total SA have shown an interest in India, while existing players such as Shell are planning to expand their footprint, Oil Minister Dharmendra Pradhan said in June, flagging further reforms in the oil and gas sector. More fuel retailers will increase competition and benefit consumers, he said.
This is India's second attempt at deregulation. Billionaire Mukesh Ambani-owned Reliance Industries had captured 14 percent of retail diesel sales and 7 percent of gasoline sales in 2006, after the government deregulated prices more than a decade back. The company had to close down pumps after price caps were re-introduced.
The October 2014 deregulation is an opportunity for Reliance Industries to re-enter the retail market and ramp up volumes, according to the company's latest annual report. "RIL plans to launch aggressive customer acquisition programs to quickly regain targeted market share," it said.
Reliance Industries has re-secured over 4.5 percent of sales to bulk users of diesel, such as railways and state-operated bus services, the company said. It has opened about 1,100 stations so far, with plans to increase the number to 1,400 by March.
Rising Consumption
India's fuel demand grew 11 percent in the year ended March 31, the fastest pace in records going back to fiscal 2001. Consumption expanded 8 percent in the first half of the financial year that started April 1, according to the oil ministry's Petroleum Planning and Analysis Cell.
"BP sees a strong future for transportation fuels in India," the British oil major said in an e-mailed statement last week. "We are keen to be involved in this market and contribute to its development."
Still, private players have a long battle on their hands given the dominating position of the three government-owned companies, Indian Oil Corp., Bharat Petroleum Corp. and Hindustan Petroleum Corp., which together operate almost 53,000 fuel stations in India.
"If we compare with 10 years ago when private players had come, since then the state-run oil marketing companies are much better prepared," said Sanjiv Singh, head of refineries at Indian Oil, the country's biggest fuel retailer. "It will definitely bring in efficiency. The challenge before us is that while private players target the very-prime market, our commitment is to feed the total market."
International companies may first make a dent in the large-scale industrial and commercial market, since public-sector companies have established themselves at prime locations for fuel pumps, Vikas Halan, vice president at Moody's Investors Service, said by phone.
"That's where the competition heats up with the foreign players," he said.
["source-ndtv"]
The world's first Tango smartphone – the Lenovo Phab 2 Pro – is now finally available to buy. The smartphone was due to go on sale online in August and hit retail shelves in September, but then got delayed to October and then November, before finally getting a November 1 release date in the recent past. The smartphone is now available to buy via the company's website, priced at $499 (roughly Rs. 33,300).
Availability in other markets is not known yet. As per an earlier report citing a company representative, the Phab 2 Pro will be available in those Asia Pacific markets where Lenovo has launched smartphones before – this will include India, Indonesia, the Philippines, Laos, Thailand, Vietnam, Hong Kong, Cambodia, and Myanmar. It is not listed on the India website yet however.To recall, the Phab 2 Pro is the first Tango smartphone, the first commercial product from Google's Project Tango team that was working on machine vision in mobile devices. The smartphone bears a camera and sensor setup to enable motion tracking, depth perception, and area learning. All this is meant for augmented reality (AR) applications like indoor navigation, search, and gaming.
Lenovo had announced special Tango app store will be ready with 25 apps at launch, with hope to reach 100 apps by year-end. Accompanying the launch of the smartphone, Google in a blog post on Tuesday said over 35 of the apps have gone live on Google Play, where it is also featuring some of them. Phab 2 Pro users can also easily download the Tango app to see all available experiences.
Apps and games include a measurement app called Measure; furniture apps such as Homestyler Interior Design; world builders like Towers for Tango, and games such as Domino World, Crayola Color Blaster, and Slingshot Island.
Tthe Lenovo Phab 2 Pro sports a 6.4-inch QHD IPS display, and a total of four cameras. It bears a 8-megapixel front camera, a 16-megapixel rear RGB camera, a depth-sensing infrared camera with an imager and an emitter, as well as a motion tracking camera. It's powered by an octa-core Qualcomm Snapdragon 652 SoC, coupled with 4GB of RAM. The Phab 2 Pro bears a 4050mAh battery that's promised to deliver a 15-hour battery life. It also sports Dolby Atmos audio technology for its speakers, apart from Dolby Audio 5.1 Capture technology for recording 3D sound.
 
["source-ndtv"]
Lenovo Phab 2 Pro, the world' first Project Tango smartphone, is expected to go on sale on November 1. Developed in collaboration with Google, the Phab 2 Pro was originally slated to be released in September, but its launch was later pushed back.
Last week, the official Lenovo US website mentioned that the phablet will go on sale on November 1, but the listing Phab 2 Pro page only says 'Coming Soon' at present. The smartphone has been priced at $499.99 (roughly Rs. 34,000) in the US market.
Lenovo Phab 2 Pro will make use of AR and VR sensors to map the surroundings and with the help of applications designed for Google Tango, users will be able to interact with things in the virtual world.
Google Tango enables the users to measure the size of objects in their room by using just their smartphone camera and also to place and see furniture virtually in real-world size before actually purchasing them off Internet. There are certain games designed specifically for Google Tango, which will provide an immersive environment for gamers to interact with.In terms of specifications, Lenovo Phab 2 Pro sports a 6.4-inch QHD IPS display. The smartphone is powered by an octa-core Qualcomm Snapdragon 652 SoC, coupled with 4GB of RAM. It houses a 4050mAh battery.
The Phab 2 Pro houses a total of four cameras in it. There is an 8-megapixel camera at front, a 16-megapixel rear RGB camera, a depth-sensing infrared camera with an imager and an emitter, as well as a motion tracking camera. The Phab 2 Pro can record videos in 360-degree and 4K as well. The phone comes with a fingerprint scanner at its back.
 
["source-ndtv"]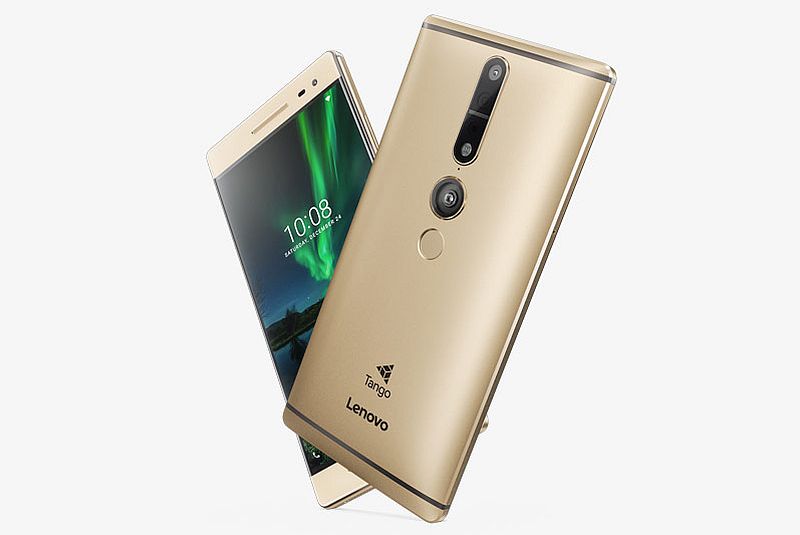 The first Tango smartphone in the world was made by Lenovo, and was due to launch in September. That didn't happen, and Lenovo quietly delayed the release "to this fall". Now, a Google representative has confirmed that the Lenovo Phab 2 Pro is coming to markets next month.
For those unaware, the Lenovo Phab 2 Pro was unveiled at the Lenovo Tech World event in June this year. The smartphone has been made in collaboration with Google, and is the first smartphone that uses AR and VR to sense and map surroundings. The smartphone will make "AR and VR as pervasive as the GPS", and will be intelligent enough to understand the size of the room you're in, and even sense the presence of people in it. Project Tango (now renamed as just 'Tango') is expected to transform how we interact with e-commerce, education and gaming.
During the launch, the company claimed that the smartphone would hit the market in September, but that didn't happen, and Lenovo quietly pushed the release to fall. Now, Clay Bavor, head of VR at Google, has told CNET that the phone will go on sale this November.
Around the same time Google's two Pixel smartphones will hit the market as well. The Lenovo Phab 2 Pro's abilities are based on machine vision, with a camera and sensor setup that provides motion tracking, depth perception, and area learning. This can enable augmented reality applications like indoor navigation, search, and gaming. With depth sensing, it can be used for gesture tracking in virtual reality as well.
And for all of this to work, Lenovo has introduced four cameras inside the Lenovo Phab 2 Pro. It bears an 8-megapixel front camera, a 16-megapixel rear RGB camera, a depth-sensing infrared camera with an imager and an emitter, as well as a motion tracking camera. The smartphone is huge with a 6.4-inch QHD display, and is powered by a Qualcomm Snapdragon 652 processor paired with a 4GB of RAM.
It is expected to be priced at $499 (roughly Rs. 33,300) on launch. The Lenovo Phab 2 Pro also packs a 4050mAh battery and promises 15 hours of battery life.
["source-ndtv"]
It seems the first Google Tango smartphone, the Lenovo Phab 2 Pro, has been delayed. It was the first commercial attempt to imbue a smartphone with an excellent understanding of what is around it, using Google's Project Tango machine vision technologies.
Lenovo had announced the Phab 2 Pro with Google in June, and had then said the smartphone would hit retail shelves by September. The Chinese company has quietly extended the availability date of the Phab 2 Pro from 'summer' to the 'fall' season, which hints at a launch in October. There is no certainty on shipments, but as per Lenovo's US website, the Phab 2 Pro will be 'coming this fall'.
The company has also confirmed to Ausdroid that it is planning on launching the Phab 2 Pro only in those Asia Pacific markets where it has launched smartphones before – this will include India, Indonesia, the Philippines, Laos, Thailand, Vietnam, Hong Kong, Cambodia, and Myanmar; countries where an October launch is planned. There's no information on the release in other regions.
Lenovo launched Phab 2 Pro at a price of $499 (roughly Rs. 34,000) and was expected to reach the online markets by August. Lenovo said that the Phab 2 Pro is its first smartphone that harbours three different technologies: motion tracking, area learning, depth perception.
To recall, Project Tango is the project under Google that is aimed at harnessing a machine's potential to sense its surroundings using computer vision and area learning technologies. By the Phab 2 Pro's launch, the project had graduated to just 'Tango'. Lenovo and Google together came up with Phab 2 Pro that is built to use Tango features in it.
Talking about the specifications, Phab 2 Pro has 6.4-inch QHD IPS display, powered by an octa-core Qualcomm Snapdragon 652 SoC, coupled with 4GB of RAM. It bears a 4050mAh battery, which Lenovo claims can deliver a 15-hour battery life.
The cameras in Phab 2 Pro are the lifelines of the smartphone that actually hone in real depth sensing and area learning. The Phab 2 Pro houses a total of four cameras in it. Those include a 8-megapixel front camera, a 16-megapixel rear RGB camera, a depth-sensing infrared camera with an imager and an emitter, as well as a motion tracking camera. The Phab 2 Pro can record 360-degree and 4K videos as well. There is a fingerprint scanner at the back of the smartphone.
Notably, it also packs Dolby Audio 5.1 Capture technology for recording 3D sound. It's also said to be the first smartphone to be able to record a 360-degree video with Dolby 5.1 stereo capture. Lenovo has also mentioned a suite of 25 apps that will be available in its Tango store pre-installed on the Phab 2 Pro.
["source-gadgets.ndtv"]
iPhone 6s accounted for 4 percent of all smartphones shipped in Q2 2016 iPhone 6 took the second spot with 8.5 million units shipped
Samsung Galaxy S7 Edge had 2 percent market share
Apple's iPhone 6s was the world's top-selling smartphone model in the second quarter of 2016, a report said on Wednesday, adding that the US giant currently accounts for two of the three top-selling smartphone models shipped worldwide.
Apple shipped 14.2 million units and accounted for four percent share of all smartphones shipped worldwide in Q2 2016, said market research firm Strategy Analytics.
"Apple's iPhone 6s is currently the world's most popular smartphone. The iPhone 6s is wildly popular in dozens of countries globally, due to its attractive hardware design blended with rich features such as 4K video, large multi-touch display and fingerprint security," informed Neil Mawston, Executive Director at Strategy Analytics.
Total global smartphone shipments grew one percent annually from 338.0 million units in Q2 2015 to 341.5 million in Q2 2016.
"Smartphone growth is sluggish at the moment due to ongoing economic volatility worldwide, high ownership penetration in most major countries, and a lack of new innovation from device manufacturers," added Linda Sui, director at Strategy Analytics.
The Apple iPhone 6 shipped 8.5 million units worldwide for second position and 2 percent marketshare during Q2 2016, followed by Samsung Galaxy S7 Edge in third place with 8.3 million and 2 percent share.
"Apple iPhone 6 has been on sale for almost two years and it remains near the top of best-seller lists in many regions like Europe. Samsung's Galaxy S7 Edge has proven popular among high-end consumers and its curved hardware design has given the firm a differentiator," noted Woody Oh, director at Strategy Analytics.
The news came as Apple is set to launch its next-gen Apple iPhone7 in San Francisco.
According to media reports, the mega event at the Bill Graham Civic Auditorium will unveil the iPhone 7 and the iPhone 7 Plus smartphones, along with the next-generation Apple Watch.
People can pre-order the luxury smartphone from September 9 while sales may begin from September 16.
The new iPhone 7 may have a dual rear camera, a pressure-sensitive home button, Bluetooth-supported headphones, dual speakers at the bottom and Type-C interface, signalling the end of the 3.5 mm headphone jack in the iPhone family.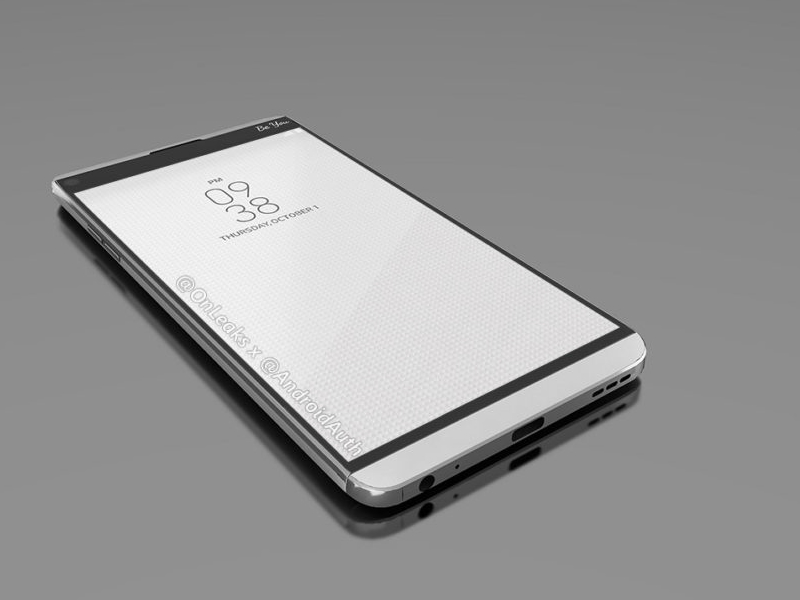 LG on Thursday announced another feature reveal for its upcoming V20 smartphone. The successor to the popular LG V10 will sport a 32-bit Hi-Fi Quad DAC (digital to analogue converter) for enhanced audio playback, LG said.
In an emailed statement, the South Korean consumer electronics giant that when using compatible wired headphones, the Quad DAC on the LG V20 will deliver "crisp and clear" sound to users. The implementation is said to be superior to a traditional DAC, and can reduce up to 50 percent of ambient noise levels.
LG said it worked with ESS Technology to develop the Quad DAC, which will supposedly be the "lynchpin" for several multimedia-related features on the LG V20. To recall, a 32-bit Hi-Fi DAC was also included on the LG V10.
LG worked closely with ESS Technology, a leader in high-performance analog and audio devices, to ensure that the Quad DAC, delivered the best audio experience for owners of the LG V20
In the statement, Juno Cho, president of LG Electronics and Mobile Communications Company, said, "As smartphones mature, we're seeing more and more customers looking beyond just fast processors and big displays in their devices. Higher quality audio is simply the natural evolution of the smartphone, as the industry moves toward a more holistic multimedia consumption experience. We're pleased to continue this long-term partnership with ESS and bring best in class audio to LG V20 users."
LG is definitely working to generate interest in the upcoming V20 smartphone, with the company already revealing that the smartphone would launch at a September 6 event, and that it would run Android 7.0 Nougat at launch. The company claimed that this would make the LG V20 the first smartphone to launch with the Nougat version.
In the meanwhile, the LG V20 has been leaked in a series of press renders, which apart from showing the secondary Always On display, also reveal a dual rear camera setup, and a modular chin just like the LG G5.
["source-gadgets.ndtv"]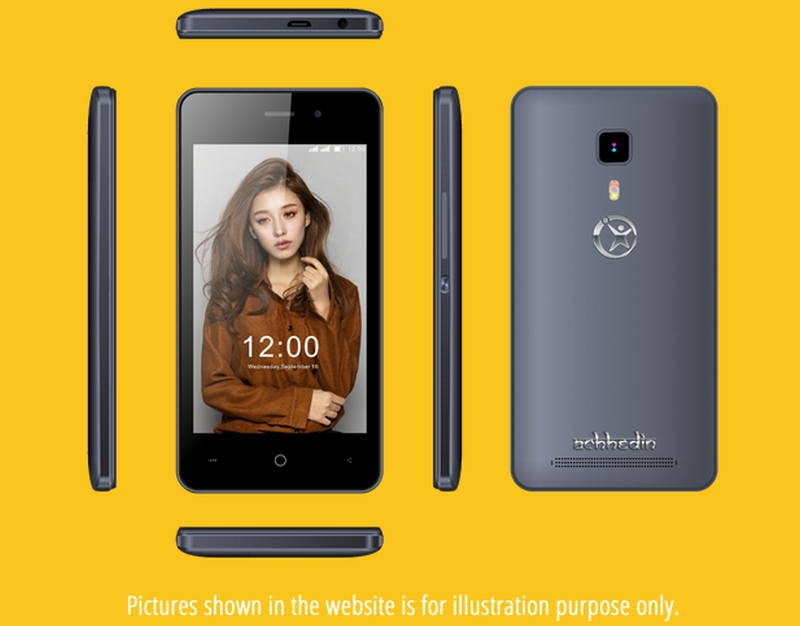 Namotel promoter Madhava Reddy at a press convention in Bengaluru on Tuesday reportedly marketed the arena's most inexpensive smartphone, the Namotel Achhe Din, for simply Rs. ninety nine.
Priced at Rs. 2,999, the 3G-enabled cellphone will reportedly be made to be had for bookings between may 17 and may 25 at its special launch price. however, the exact reserving procedure isn't always clear. You need to enroll in a service known as BeMyBanker to proceed with the reserving, and also to offer information about your Aadhaar and your picture, but BeMyBanker's internet site is not loading at gift.
it's far to be had on a coins-on-delivery foundation ​*with "nominal transport prices." The company's internet site provides, "This model is limited and it is relevant handiest for India and who holds Aadhar identity." The wide variety of devices to be had has not been introduced, or specific transport dates.
The organisation internet site lists 4 different smartphones as well, starting from Rs. 1,999 for the 4G LTE-enabled Aazadi to Rs. 1,ninety nine,999 for the VVIP luxurious smartphone.
As in keeping with a PTI file inside the economic explicit, Reddy claimed that at its launch charge, the Namotel Achhe Din is the "international's cheapest smartphone with a 4-inch show". different specifications include Android 5.1 Lollipop, a 1.3GHz quad-core processor, and 1GB RAM.
even as a cellphone is proven alongside the Namotel Achhe Din list on the organisation internet site, the listing additionally says, "photographs shown within the website is for example functions best," casting some doubt at the credibility of the business enterprise and product.
now not much is thought about Namotel at this point, and it seems to be a Bengaluru-headquartered startup that began operations in 2016. The agency on its 'approximately Us' web page claims it become set up beneath the auspices of the 'Make in India' marketing campaign. It additionally claims to have workplaces in Mumbai, Hyderabad, Delhi, and Chennai, and provides, "We purpose to create [a] new commercial enterprise model with sustained profitability and excessive sales boom since the very first year of operations. Namotel can be at the path of an ambitious journey to becoming India's first patron emblem, empowering humans with high-quality progressive products."
that is of path no longer the primary ultra-cheap phone with reputedly brilliant specifications being advertised in India. The Docoss X1 turned into the contemporary instance. The phone segment saw a buzz in February while Ringing Bells launched its Freedom 251 smartphone at just Rs. 251. The cellphone made headlines for some weeks, and stuck interest of the entire global. Freedom 251 from Noida-based startup Ringing Bells but quickly lost its sheen.
The cellphone become surrounded through controversies that even lead to an FIR registered against the makers. the most important highlight of the telephone was its pricing as opposed to any specifications beneath the hood. The organisation received near 60 million registrations in few days but after taking initial bookings for the handset, the liberty 251 makers introduced pre-reserving money to be refunded to customers and also confirmed that it might take coins on transport, upon shipping. the first orders will supposedly be introduced in June.
Later, another India-based brand – mPhone – made headlines about its variety of smartphones, providing notable specifications at desirable charges. in contrast to with Ringing Bells, the debate surrounding the makers of the mPhone 'Mango' smartphones was because of the financial kingdom of the proprietors, who were reportedly arrested on the launch of the brand in India for financial institution fraud.