With mounting revenue losses amid too many players fighting to grab a pie, exits will surpass entrants in the Indian smartphone market in 2017, analysts said on Thursday.
There are nearly 250 million unique smartphone users in the country and by the end of 2016, there will be 280 million Indians with these devices.
"With declining margins amid cut-throat competition, we predict some smartphone players will call it quits in 2017. We estimate that number of exits in the smartphone market will exceed number of entrants in the next year," Tarun Pathak, Senior Analyst, Mobile Devices and Ecosystems at New Delhi-based Counterpoint Research, told IANS.
"While some signs of this trend already started happening, we predict it will only intensify in 2017 and lead to consolidation in smartphone market," Pathak added.
Most of the exits will be seen at the entry-level smartphone segment, involving regional players which were unable to generate volume and, at the same time, were unable to scale up their portfolio.
As tech companies strive to connect the next billion, India will lead the way in 2017 where new disruptive start-ups will emerge and regional knowhow and strength in developing vernacular apps to entice first-time mobile users will be the key, analysts said on Thursday.
"10K-20K smartphone was the fastest growing smartphone segment (+86 per cent) in 2016 and is likely to be the fastest in 2017 too owing to users upgrading from sub-10k category to mid-end segment," said Karn Chauhan, an analyst with Counterpoint Research.
With replacement rate of smartphones increasing and new launches happening more frequently, the experts also see refurbished and hands-down smartphone market to grow in 2017.
As Samsung ramps up its OLED production with other players also setting up manufacturing plants for OLED production, the competition for OLED screen size with sharper and narrow bezels is likely to intensify in 2017.
"Apart from this, we will also see Dual camera, Front flash and quick-charge technology leading from the specification perspective in India," Chauhan noted.
India handset manufacturing will continue to evolve from assembly towards end-to-end manufacturing.
"As per a Counterpoint Research-IIM Bangalore study, the local value addition in India during 2016 was 6 per cent which is estimated to grow to 10 percent in 2017," Pathak told IANS.
Demonetisation has given strong momentum to the adoption of digital payments via smartphones – a trend which is likely to be more significant in 2017, the experts noted.
["source-ndtv"]
Bluetooth is the quintessential wireless standard for electronics to communicate with each other across small distances in a power-efficient way. Everything from smartwatches to wireless speakers and Internet of Things (IoT) products like smart locks, rely on this standard. The last version of this standard is Bluetooth 4.2, which was released in 2014. Today, the Bluetooth Special Interest Group (SIG) that manages the standard, is out with Bluetooth 5 as its next version.
Six months ago we had heard of Bluetooth 5 with the SIG touting features like 2x faster speeds and 4x better range than the previous version. Today's announcement reveals that the group has indeed managed to deliver on those claims. Bluetooth 5 has increased bandwidth of up to 2Mbps and up to 8 times better broadcasting message capacity. Another interesting thing to note is the two times faster bandwidth and four times better range is applicable when working in low-energy mode too, which is the case with most accessory devices. Products like the Apple Watch or Android Wear smartwatches, which need to be constantly paired to the phone to operate will certainly benefit from these improvements. The standard is also intended to improve the working of the growing IoT devices.
The new standard, still operational on the popular 2.4GHz frequency, is also designed to reduce interference as the population of connected devices is increasing multifold since the past few years. Expectedly, Bluetooth 5 is backwards compatible with previous generations of Bluetooth, meaning all your existing Bluetooth 4.2 and below devices will continue to work normally. The Bluetooth SIG, which consists of over 30,000 members including biggies like Apple, Microsoft, and Samsung, suggests that devices compatible with Bluetooth 5 will be on sale in two to six months. So, it may be safe to assume that at least the flagship products launched after mid-2017 should support this new standard.

Samsung Galaxy S8 may be part of the joining the list of smartphones that have abandoned the 3.5mm headphone jack, if a new report is to be believed. The South Korean giant will reportedly remove the audio jack from the upcoming flagship Samsung Galaxy S8. Another report separately claims that Galaxy S8 will also not include a Home Button while the front camera will come with the autofocus feature.
Sammobile reports that the Samsung Galaxy S8 will only come with a USB Type-C port, and come with a 3.5mm-headphone-to-USB Type-C adapter. This will also mean that without the 3.5mm jack, Galaxy S8 users won't be able to use headphones while charging the device. This year, LeEco, Motorola, and Apple were among the brands that launched smartphones without the 3.5mm audio jack.
Another report separately claims that Samsung Galaxy S8 may also ditch the company's signature Home Button. The new report, in-line with an earlier report, suggests Samsung will not embed the fingerprint scanner in the home button, and will instead have it under the Galaxy S8 screen. An earlier report said that Samsung may use pressure-sensitive display technology on its next flagship. Samsung's pressure-sensitive display technology is expected to work similarly to Apple's 3D Touch technology first introduced on the iPhone 6s.
Sammobile also reports that Samsung Galaxy S8 will have a high screen-to-body ratio while the design will be reminiscent of the dead Galaxy Note 7. The report also claims that Samsung will opt for a standard RGB arrangement for the Galaxy S8 for the reason that it will have more shelf live and less power consumption. It also adds that Samsung stick with the 2K resolution screen seen on the Galaxy S7.
A recent trademark filing also indicates Samsung Galaxy S8's front camera may sport autofocus functionality. Sammobile points that a new trademark filing at the European Union Intellectual Property Office shows the term "Smart AF" which might be used on the Galaxy S8 front camera. The trademark filing describes the functionality associated with "mobile phones; smartphones; tablet computers; autofocus photographic cameras for mobile phones, smartphones."
Rumours so far have claimed that Samsung Galaxy S8 flagship smartphone will be launched on the side-lines of MWC 2017 in Barcelona on February 26.
 
["source-ndtv"]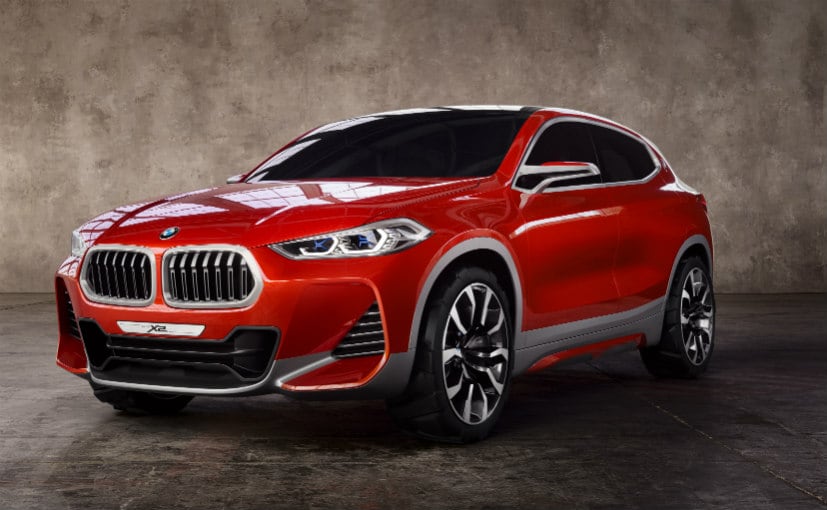 The upcoming addition to BMW's X range of SUVs premiered as a concept vehicle earlier this year at the Paris Motor Show 2016. The Bavarian carmaker intends to send the X2 compact SUV into production with most of the concept's styling, according to an AutoExpress report.
The new BMW X2 SUV, which will occupy its position between the X1 and the X3 in the company's line-up, will remain largely unchanged as it makes way to the production line. The English magazine further adds that though the production BMW X2 may not get the concept's 21-inch wheels, headlights, and mirrors, it is likely to retain the unique kidney grille and the brawny shoulder section with the glasshouse tapering towards the rear. BMW will also reportedly throw in a roof spoiler to the mix.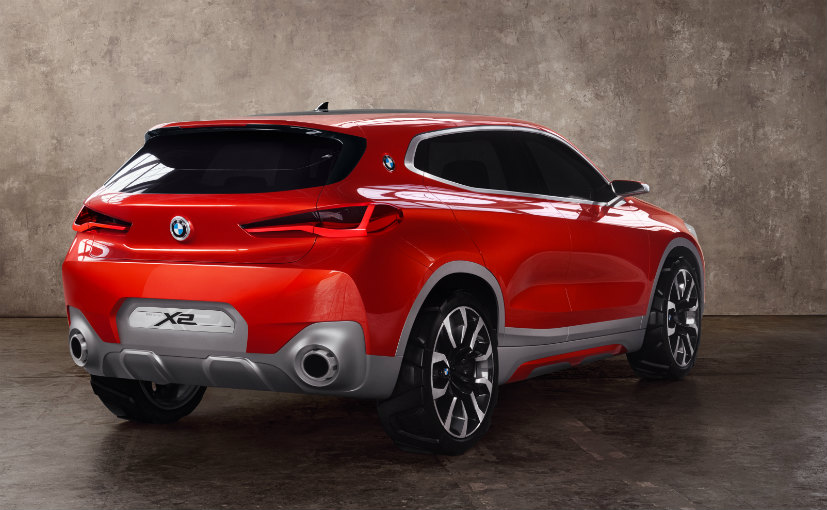 The BMW X2 concept gets a two-box design, a long wheelbase, stretched roofline, short overhangs, and heavily forward-slanting C-pillar. Its production model, the sixth BMW X SUV, will be based on the company's versatile UKL platform that also underpins the next-generation model of the MINI Countryman. Furthermore, the SUV is also likely to borrow the BMW X1's cabin layout.
With deliveries set to begin in 2018, the X2's production will start by late 2017. BMW will offer the X2 with turbocharged four-cylinder petrol and diesel engines – a 189bhp 2.0-litre petrol and a 2.0-litre diesel in three states of tune, to be precise. While the SUV's gearbox options will include a six-speed manual and a six-speed automatic, its drivetrain options will comprise a choice between rear- and four-wheel drive.