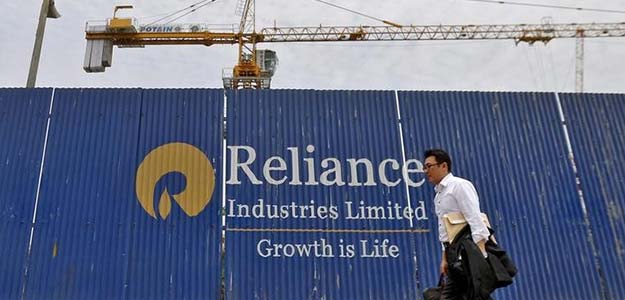 10:00 a.m.: The broader markets were broadly in-line with the benchmark indices. The BSE mid-cap index was up 0.4 per cent and small-cap index jumped 0.7 per cent; Indian Bank was the top gainer from the mid-cap space, up 4 per cent to Rs 163. M&M Financial Services, Reliance Infra, MRPL, Ashok Leyland, GNR Infra and JP Associates were also among the gainers.
9:44 a.m.: From the Nifty basket of stocks, 34 were advancing while 17 were declining. Tata Motors was the top Nifty gainer, up 2 per cent to Rs 504Maruti Suzuki, Reliance Industries, Asian Paints, Axis Bank, Tata Steel, IndusInd Bank and Bank of Baroda were also among the gainers, up 1-1.8 per cent each.
9:31 a.m.: Indian stock markets made a solid start on Monday, with the BSE Sensex rising nearly 150 points and the Nifty edging closer to the key 8,600 levels.
Gains were led by Reliance Industries, which jumped 1.5 per cent on Q1 earnings beat. RIL, whose consolidated net profit rose to Rs 7,113 crore in Q1, was the top gainer in the Nifty50 index.
Nearly all sectoral indices on the Bombay Stock Exchange traded higher, with the exception of the IT sub-index, which continued to under pressure post Infosys Q1.
Infosys, which revised its annual sales guidance downwards, traded 0.35 per cent lower, on top of the 9 per cent cut on Friday. Wipro, which is yet to report Q1 numbers, was the top loser among frontline IT stocks, down 1.3 per cent.
Traders would be eyeing the monsoon session of parliament, which begins today, amid expectations that the key GST Bill may be passed soon.
MSCI's broadest index of Asia-Pacific shares outside Japan added 0.1 per cent having reached its highest in almost nine months last week. Australia rose 0.4 per cent while Shanghai was a fraction lower.
As of 09.20 a.m., the Sensex traded 133 points or 0.5 per cent higher at 27,969, while the Nifty was up 33 points at 8,574.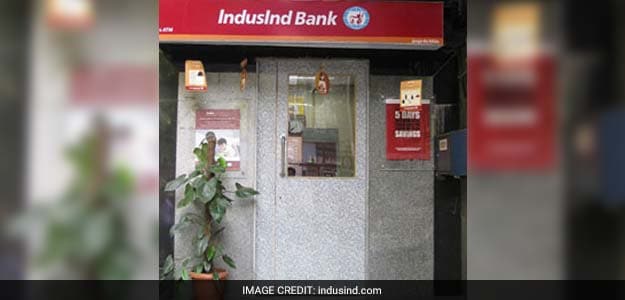 The bank's net NPAs as a percentage of total advances ticked up sequentially to 0.38% in Q1. Private sector lender IndusInd Bank kicked off the first quarter earnings season on a strong note by reporting a 26 per cent jump in its quarterly net profit.
IndusInd Bank reported a net profit of Rs 661 crore in the quarter ended June 30, 2016, as compared to Rs 525 crore in the corresponding period a year ago, aided by a strong jump in net interest income.
IndusInd Bank reported a net interest income of Rs 1,356 crore in the June quarter, as compared to Rs 980 crore in the year-ago period, on the back of a 30 per cent growth in advances.
Analysts in an NDTV poll had expected the private sector lender to report a net profit of Rs 653 crore on net interest income of Rs 1,269 crore.
The net interest margin of the bank improved to 3.97 per cent in June quarter from 3.94 per cent in March quarter.
Gross non-performing assets edged up to Rs 860 crore (0.91 per cent of total advances) in the June quarter from Rs 776 crore (0.87 per cent of total advances in March quarter.
Its net non-performing assets (NPAs) as a percentage of total advances ticked up sequentially to 0.38 per cent in June quarter from 0.36 per cent in March quarter.
The stock saw some profit-taking after the results were announced. Traders said the increase in NPAs weighed on the stock.
Shares in IndusInd Bank ended 0.25 per cent lower at Rs 1,123.95 apiece on the BSE, whose benchmark Sensex index finished 1.84 per cent higher.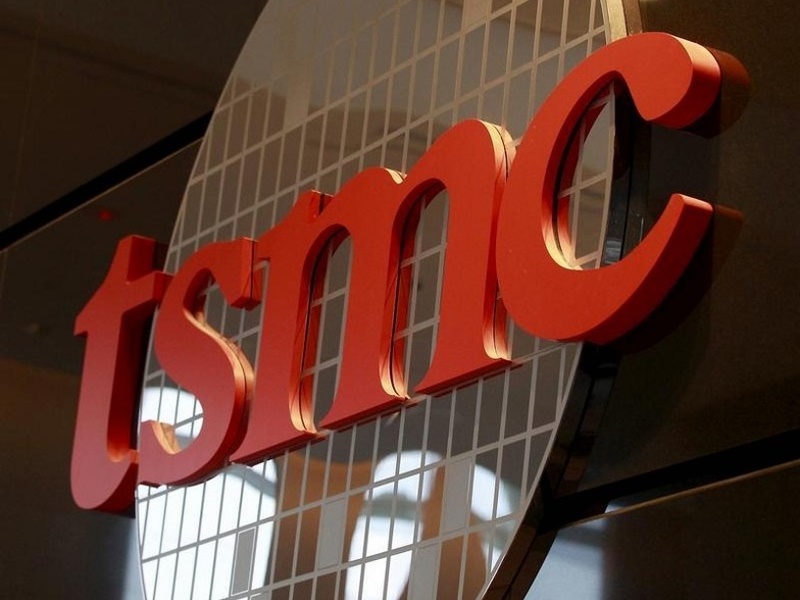 Taiwan Semiconductor Manufacturing Co, the world's largest contract chipmaker and an Apple Inc supplier, said it expects a third-quarter pick-up as customers stock up on chips for new launches in time for the year-end holiday season.
Revenue for July-September is expected to reach between TWD 254 billion ($7.93 billion) and TWD 257 billion, up from the second quarter's TWD 221.81 billion, TSMC said after announcing results for April-June on Thursday.
Supplying chips for smartphone makers is TSMC's main business driver. TSMC's co-Chief Executive Officer Mark Liu said that higher demand is expected to kick in for the second half, with the fourth quarter set to see its usual pick-up in demand.
Still, TSMC stuck to its forecast for revenue and operating profit to grow between 5 percent and 10 percent in 2016.
Capital expenditure for the year was revised upwards to a range between $9.5 billion and $10.5 billion, up from its earlier estimate for between $9 billion to $10 billion.
The slight increase is to do with stronger demand for its advanced technology wafer-making for next year, company executives said, speaking at an investor conference Thursday.
TSMC said earlier that net income in the April-June period totalled TWD 72.51 billion, down 8.7 percent from the same quarter a year earlier, but up nearly 12 percent from the first quarter.
That beat analysts' average estimate of TWD 67.98 billion, according to Thomson Reuters Eikon.
Business in the second quarter, which came in a bit above the company's own guidance given in April, was bolstered by shipments that had been delayed after a February earthquake in Taiwan.
 
["source-gadgets.ndtv"]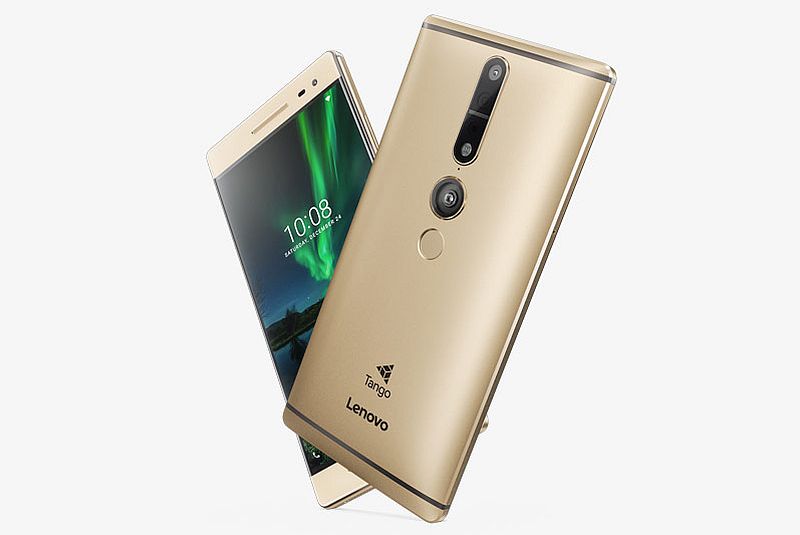 Qualcomm has confirmed that it's far optimising Snapdragon chipsets for supporting Google's Tango (previously venture Tango) gadget vision framework for augmented and virtual fact. The chipset maker discovered that it's been working closely with Google for over a year with the venture Tango group ensure it runs on Snapdragon processors.
Qualcomm has showed that the high-cease Snapdragon 820 in addition to the Snapdragon 652 chipsets already help project Tango. The agency also introduced that the destiny Snapdragon 800 and six hundred collection SoCs will aid Google's Tango.
talking to Ars Technica, Seshu Madhavapeddy, vp, Product control for Qualcomm, said, "we are dedicated to Tango and we believe in this technology. We see large adoption of this era as drawing close and we would like to aid that."
Google's first prototype for the Tango augmented truth included the Movidius computer imaginative and prescient chip; although the patron model announced lately with Lenovo – the Phab 2 seasoned – had no greater chipset, points out Ars Technica.
The chipmaker defined that this become feasible with the "Snapdragon Heterogeneous Processing architecture," which means the DSP, sensor hub, and photograph signal Processor (ISP) perform the compute obligations in a Tango phone.
Qualcomm claims with its new generation, Tango phones could be able to handle "algorithms and sensors with a less than 10 percentage CPU overhead as compared to a regular app."
To do not forget, Lenovo earlier this month at its Tech world 2016 event in San Francisco unveiled the first client facing project Tango smartphone known as the Lenovo Phab 2 seasoned. The phone is predicted to start shipping in August and has been priced at $499 (kind of Rs. 33,500).
In a bid to provide seamless virtual content to its customers, home smartphone maker Micromax on Monday introduced its partnership with Eros international's virtual platform Eros Now.
"Micromax has been working closer to building its services portfolio to offer comfort and excellent digital revel in to its purchasers. With this partnership, the Eros Now app may be pre-mounted into Micromax's contemporary smartphones," the agency said in a declaration.
Eros Now will leverage Micromax's presence of over 150,000 shops to distribute its content.
"With this partnership, we can amplify our potential to offer leisure on-the-pass, everywhere and every time to Micromax's new acquisition of three.5 million customers each month and additionally their present base of greater than 30 million connected users," said Rishika Lulla Singh, CEO, Eros virtual, in a assertion.
users will have access to precise content material on Eros Now with the subscriptions. song enthusiasts can also enjoy individual music tracks and music video playlists the use of the app.
"This promises to make the virtual content material from cinema, films and movies available to our city and rural clients," introduced Vikas Jain, Co-founder, Micromax Informatics restricted.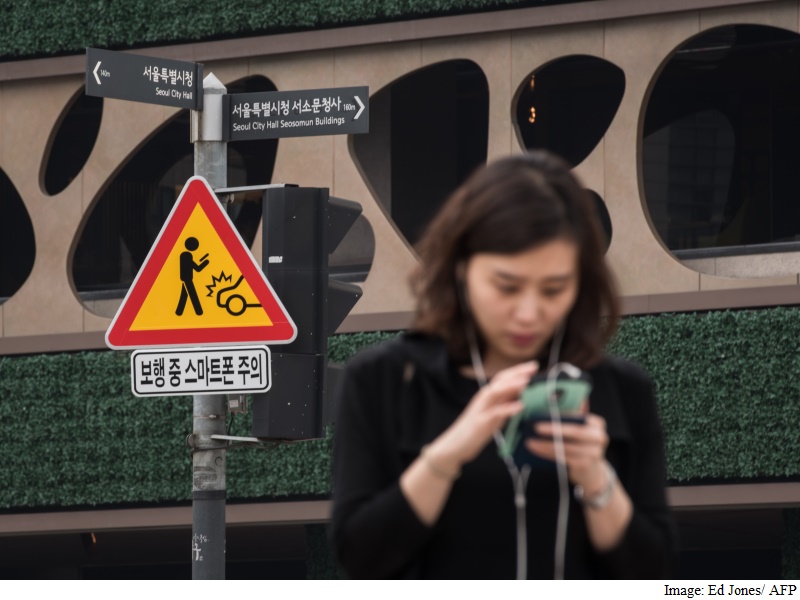 Pedestrians glued to their smartphones were given some thing else to observe this week, as officials in Seoul released a protection marketing campaign to hold them from walking into busy visitors.
smartphone-related collisions among pedestrians and motors in South Korea have more than doubled in 5 years to round 1,000 mentioned incidents in 2014, in keeping with the Transportation safety Authority.
The problem is mainly acute in a country where cellphone penetration currently stands at round 80 percentage of the populace, maximum of whom seem motive on mastering the artwork of on foot and texting.
In a bid to lessen the wide variety of human beings either stepping carelessly into oncoming visitors or slamming into every other on the sidewalk, officers in Seoul – one of the world's maximum stressed cities – have started installing the primary batch of three hundred warning signs and symptoms this week in five places throughout the capital.
"We picked places with the best wide variety of younger pedestrians for the reason that the general public of telephone customers are of their teenagers to their 30s," Kim Ooc-Kyeong, a Seoul city reputable in charge of the venture, advised AFP on Wednesday.
some signs are connected to site visitors mild poles and depict someone looking at his cellphone as he is set to be hit with the aid of a vehicle.
however for the reason that the target audience are folks that wouldn't look up from their displays to see such warnings, different symptoms had been plastered on the actual sidewalk.
"We put 250 signs and symptoms at the pavements due to the fact they will honestly be visible by the pedestrians that are looking down at their smartphones," Kim stated.
but neither type of warning seemed to have registered with locals interviewed at lunchtime by AFP.
"i am usually on my telephone, and i've in no way visible the symptoms before," stated Kim Hyun-Chul, 29. "They want to make them stand out greater."
Koo Sung-Hoi, 27, was also blind to the efforts to keep him from a cellphone-related injury.
"I suppose the symptoms at the pavements are too small to be observed," Koo stated.
South Korean phone users spend a mean of 4 hours an afternoon tweeting, chatting or playing video games, with approximately 15 percentage showing signs and symptoms of addiction, in line with nation statistics.
Seoul plans to screen the effectiveness of the signs and symptoms until the stop of the 12 months before finding out whether or not to increase the task.
similar campaigns have already been trialed in Europe.
Antwerp has brought distinct on foot lanes in a handful of busy buying streets so cellphone users can look at their mobiles without bumping into different pedestrians.
The German town of Augsburg even established traffic lighting fixtures in the pavement at tram crossings for telephone gazers.
A 2014 simulation observed that if 1,500 humans searching at their phones tried to move Tokyo's notoriously crowded Shibuya intersection, most effective about a 3rd would make throughout with out bumping into others, falling or losing their mobiles.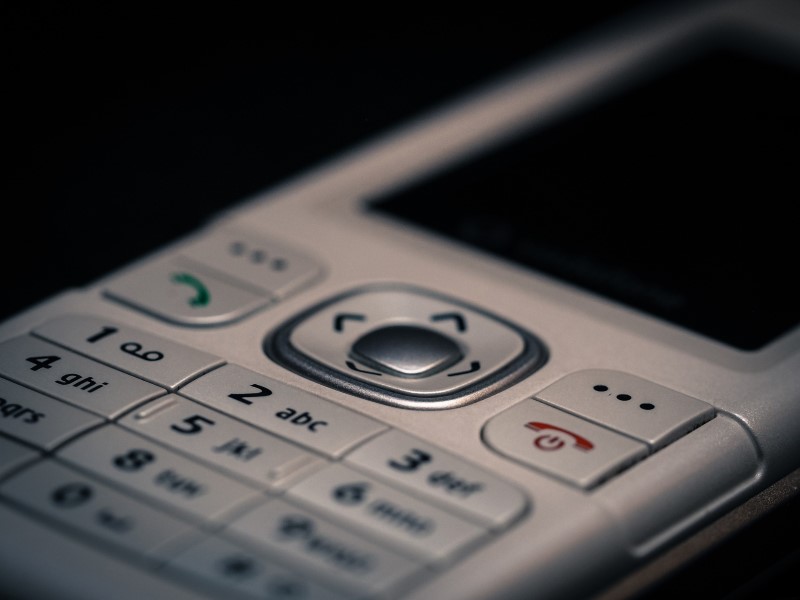 in advance of the authorities's mandate to install panic buttons on cellular handsets, internet body IAMAI Thursday said the usage of a excessive-tech app or a range of facility will fail if the response system isn't always set off.
authorities should as a substitute cognizance on improving current law enforcement tasks and "sensitise the companies to address emergency conditions as opposed to mandate conditions which are deemed to fail from its inception," internet and cell association of India (IAMAI) said in a announcement.
using a excessive-tech app or various facility will fail if the response device is not spark off, it said.
It delivered that the standard response time in India varies throughout the u . s . a . as distance to police station from complainant determines the rate of reaction.
"In rural and semi-city, there may be hardly any response… The affiliation is of the view that the authorities wishes to shape a device ensuring that the again-quit device is powerful," it said.
The notification with the aid of the principal government calls for all handset producers to install panic button in all telephones to be offered from January 1, 2017 and from January 1, 2018 onwards all mobile smartphone handsets sold should be GPS enabled.
It introduced that introducing any hardware and software program tweaks in smartphones and characteristic telephones will not clear up the difficulty of protection and protection of women in India.
"India has launched many emergency numbers and safety apps similar to this in the beyond but not one of the programmes/ projects had been effective. most of those programmes are well-designed solutions but suffer from negative returned-cease infrastructure or lack of an effective response management machine with the local police and LEAs," it said.
IAMAI referred to the instance of Delhi Police, which had launched a cellular panic button app for safety of girls called 'Himmat'.
"The app did now not prove effective and the police came up with every other app in less than 6 months known as 'One touch Away'. pinnacle level answers suffered poor returned-stop guide gadget and therefore the dearth of adoptability/utilization," it said. in step with IAMAI, a national emergency reaction range must be created, calls to so that you can be addressed within a stipulated time.
A strong back-give up assist will inspire the groups to innovate, leading to clean adoption by means of users, it added.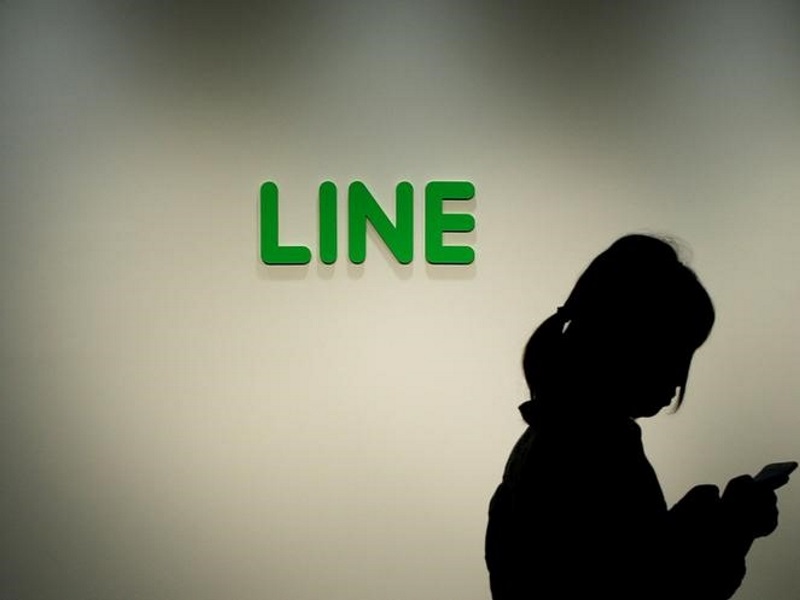 jap messaging app operator Line Corp on Friday stated it plans to listing stocks really worth as a whole lot as $1.05 billion in Tokyo and the big apple subsequent month, in what might be Japan's largest initial public offering (IPO) this yr.
The Tokyo-situated firm stated it might promote 13 million new stocks in Japan and 22 million shares foreign places for an indicative fee of JPY 2,800 each.
that would value the entire business enterprise at 588 billion JPY ($five.five billion).
Line is currently a hundred percent owned by way of South Korea's largest web portal operator, Naver Corp, which may additionally provide as many as five.25 million current shares in the event of immoderate demand.
Altogether, as many as forty.25 million stocks might be sold, valuing the IPO at as a whole lot as JPY 112.7 billion.
Line stated it plans to use the proceeds for strategic investments which includes worldwide mergers and acquisitions, and to repay debt.
Line launched its messaging app in 2011 under the call NHN Japan as a verbal exchange device precipitated by means of the chaotic aftermath of a devastating earthquake and tsunami in March that yr. It rebranded to Line in 2013.
Its IPO would be the largest in Japan since the $12 billion partial privatisation of Japan publish and its bank and coverage divisions in November.
Line has hired Morgan Stanley, Goldman Sachs, JPMorgan and Nomura to control the IPO.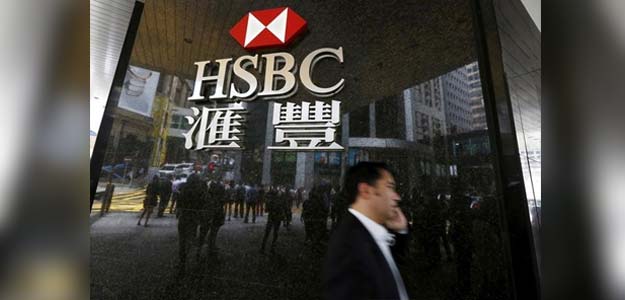 London: HSBC is to restructure its international banking department to reduce expenses and make the enterprise greater "agile", according to an internal memo seen through Reuters on Monday.
The reorganisation is part of HSBC's plans announced ultimate June to scale down almost one in 5 jobs and cut back its funding bank by a third as it seeks to enhance income.
HSBC did now not say how many jobs could be reduce in this value-saving force, which follows the re-integration of the capital finance commercial enterprise again into international banking, which become introduced in February.
Reuters suggested final week that the financial institution could be trimming dozens of senior jobs in its investment bank because of a pending reshuffle.
The modifications include putting in a new company, financials and multinationals banking unit to be headed by way of Philippe Henry, in line with the memo from international banking co-heads Robin Phillips and Matthew Westerman.
"Our new shape will…enhance returns for our shareholders with the aid of enhancing our profitability and generating efficiencies," the pair said inside the memo.
A spokesman for HSBC showed its contents.
HSBC additionally stated it'd set up a new advisory team, combining corporate finance with mergers and acquisitions execution.
IFR, a Thomson Reuters e-book, in advance stated that John Crompton, who changed into HSBC's worldwide head of corporate finance, and Florian Fautz, worldwide head of M&A, left the bank final week as part of the restructuring.
several dozen junior staff will leave as a part of the modifications, IFR stated.
Eicher Polaris and Cholamandalam funding and Finance on Monday introduced a tie-up for
offering automobile loans for the newly launched 'Multix' private application vehicle.
thru this partnership, Cholamandalam investment and Finance Co (Chola) will provide car retail finance to customers at some stage in its 534 branches and in any respect proposed dealerships of Multix across India.
"Our strategic tie up with Chola ensures customized retail finance programmes, keeping in mind the desires of our goal purchaser. that is a step toward making the Multix answer even greater appealing and available to the independent businessmen," Eicher Polaris CEO Radhesh C Verma stated in a statement.
Multix might be released in 30 towns to start with, and vehicle deliveries will begin in August 2015.
Chola dealing with director Vellayan Subbiah said, "The affiliation with Eicher Polaris will help us to extend our purchaser offerings and cater to the desires of impartial businessmen that Multix is designed for."
closing month Eicher Polaris, a joint challenge among Eicher motors and US-based Polaris Industries, introduced the released private software automobile 'Multix' with beginning rate of Rs 2.32 lakh (ex-showroom Jaipur).