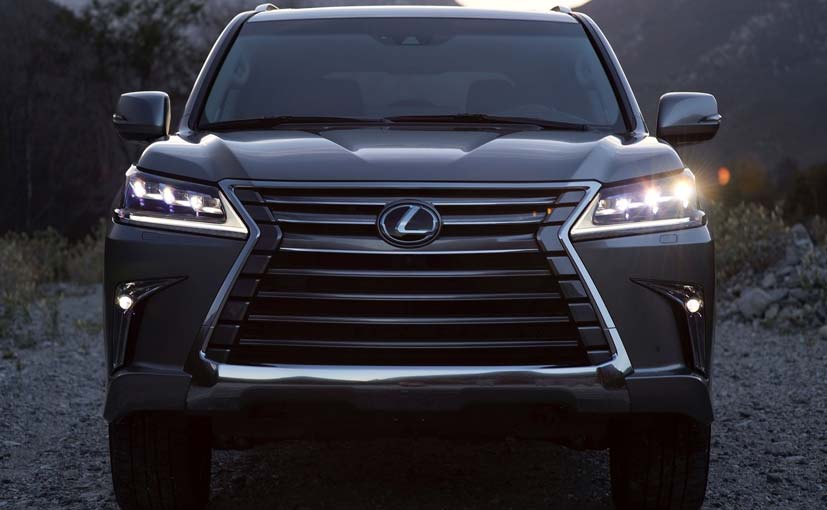 We've already told you all there is to about brand Lexus coming to India. In fact we gave you an exclusive story too, telling you about the cars that are making their way here as also the strategy the company will adopt as regards India. We've already told you about the RX450 and the ES coming to India and we've even spotted the cars out on the roads, registered and ready for delivery in fact.
There are about 50 to 60 cars that have made their way to India but all will be used to garner interest within dealer principals first, which means that potential customers are now being tapped and test drives for the cars have begun.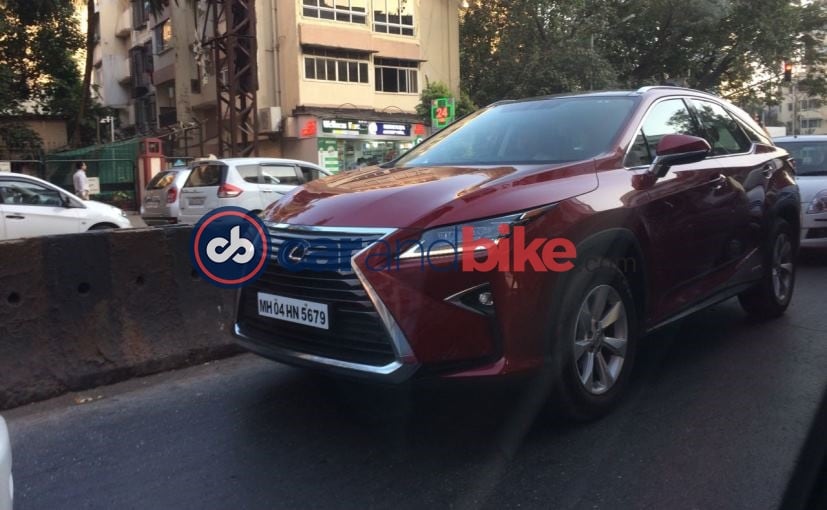 The Lexus RX450h was spotted by us on the streets of Mumbai
Lexus will launch the both the RX450 and the ES300h in March 2017. So the first two cars that will launch will be hybrids. March will also see the launch of Lexus dealerships in India. There will be four showrooms to begin with – 1 in Mumbai, 1 in Bengaluru and two in Delhi. The preferred dealership partners for Lexus are the ones who currently have Toyota dealerships and yes, there are going to be separate dealerships as we've said earlier. Lexus and Toyota will however, share the same service network, although there will be a separate bay altogether for servicing the Lexus cars.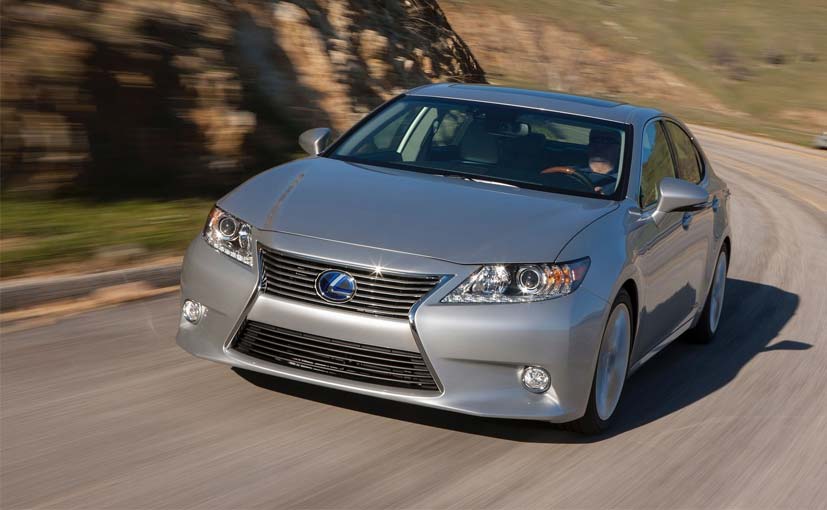 The Lexus RX and ES will launch in March 2017 There will be an onslaught of cars by the end of 2017 as we'll see the LX450 diesel, LX 570 petrol and the NX make their way to India. The RC F sports car will not be coming to India. The RX450h will be priced more than ₹ 90 lakh (ex-showroom price) while the ES 300h will cost close to ₹ 60 lakh (ex-showroom). The cars will be direct imports to India and hence will attract import duties. Lexus also plans to bring the LS600h by January 2018.
Bookings for the cars have been opened at a dealer level and we can't wait for the cars to be launched in India. We'll keep you updated on the latest, so stay tuned!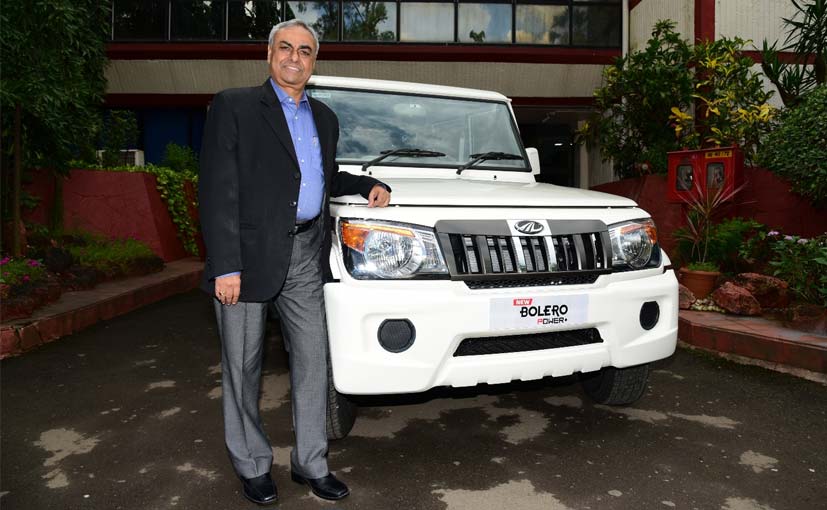 The country's leading utility vehicle manufacturer Mahindra and Mahindra has announced that it will be increasing priced across its model range in India from January 2017. The home-grown auto major plans to hike prices of its vehicles by up to Rs 26,500 as the company looks to partially offset rising input costs.
Announcing the price hike Pravin Shah the Chief Executive Officer Auto Division, Mahindra and Mahindra, said, "We plan to increase prices of our passenger and commercial vehicles in the range of 0.5 to 1.1 per cent from next month. Prices of passenger vehicles would go up in the range of Rs 3,000 to Rs 26,500 depending upon the model."
The ex-showroom prices of its small commercial vehicles (up to 3.5 tonnes) would also increase in the range of ₹ 1,500 to ₹ 6,000 from January, he added. Justifying the reasons for the price hike, he said that input costs have been soaring due to the escalation of prices of various materials including precious metals. "Besides, the cost of fuel has also gone up leading to the increase in freight costs. Also, there has been an impact of changing regulatory requirements," Shah added. ssangyong rexton The Ssangyong Rexton
Currently, Mahindra and Mahindra sells a wide range of passenger vehicles ranging from its entry-level compact car – the KUV100 to the premium SUV XUV500. The carmaker also sells the Rexton SUV, retailed by its subsidiary Ssangyong. All the models, including the Ssangyong Rexton, are priced between ₹ 4.58 lakh to around ₹ 24.86 lakh (ex-showroom Delhi). It also markets a range of small commercial vehicles, including three-wheelers and LCVs like Alfa and Imperio priced between ₹ 1.76 lakh and Rs 7.35 lakh (ex-showroom Mumbai).
As you might already know, Mahindra and Mahindra is not the first carmaker in India to announce a price hike this month. In fact, other car manufacturers have already announced hikes in prices from January to offset higher input costs and the adverse impact of foreign exchange fluctuations. Tata Motors announced its plan to increase car prices from ₹ 5,000 up to ₹ 25,000, while Nissan will hike prices by up to ₹ 30,000. Fellow Japanese auto major, Toyota and German auto giant Volkswagen both will increase prices of their model range by up to 3 per cent, whereas, Hyundai India will increase car prices by up to ₹ 1 Lakh. Rival Honda Cars India will also increase car prices 3 percent, while GM's Chevrolet India has announced a price hike of approximately ₹ 30,000. Luxury car market leader Mercedes-Benz will increase car prices by up to 2 per cent. Among Two-wheeler manufacturers, Bajaj Auto has also announced a hike in prices of its bikes by up to ₹ 1,500 from next month.
 
["source-ndtv"]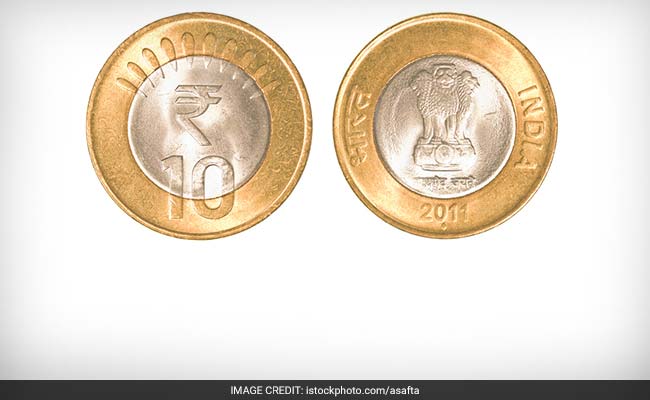 New Delhi: Term finance lender IFCI today said it has raised benchmark lending rate by 0.1 percentage point (10 bps) to 8.6 per cent.
The company has changed its its short-term benchmark rate (IBR-ST) from 8.50 per cent to 8.60 per cent with monthly rests for lending for tenure up to three months only, IFCI said in a statement.
The new rate would be effective from today, it said. Earlier this month, RBI kept its repo rate or the rate at
which it lends to banks for short term unchanged at 6.25 per cent.
 
["source-ndtv"]
Indian banks' loans rose 5.8 per cent in the two weeks to Dec. 9 from a year earlier, while deposits rose 15.9 per cent, the Reserve Bank of India's weekly statistical supplement showed on Friday.
Outstanding loans rose by Rs. 46830 crore to Rs. 73.39  lakh crore in the two weeks to December 9. Non-food credit rose Rs. 38,690 crore to Rs. 72.39 lakh crore, while food credit rose Rs. 8140 crore to Rs. 99920 crore.
Bank deposits rose Rs. 73,520 crore to Rs. 105.91 lakh crore in the two weeks to December 9
 
["source-ndtv"]
BlackBerry last week made an announcement that its smartphones will now be manufactured and sold by TCL Communication (TCT). One week after the BlackBerry-TCL partnership news, TCL has now said that it will launch new BlackBerry smartphones at the CES 2017 trade show. However, there are no details regarding the new devices, but one of them could bring the BlackBerry's signature physical QWERTY keyboard.
TCL Communication said the CES presentation will "include a first look at how the BlackBerry brand legacy will live on in a new generation of smartphones." It's evident BlackBerry is betting on the new partnership with China's TCL to compete with the likes of Apple and Samsung. To recall, BlackBerry in September made a bold announcement that it's quitting the mobile manufacturing business, and would solely focus on its software unit. The company recently launched the Android-powered DTEK60, which was manufactured under an agreement with TCL Communication.
Steve Cistulli, President and General Manager for TCL Communication (TCT), North America commented, "We'll unveil more news at CES around our plans, showcasing the legacy of the BlackBerry smartphone brand, while also giving a glimpse into what new BlackBerry smartphones will offer as part of our bold new brand portfolio within TCT. These are just the building blocks of our new growth strategy, with additional announcements to come in 2017."
The new TCL-made BlackBerry QWERTY device is expected to be the rumoured BlackBerry Mercury, whose specifications were leaked online with images earlier this month. The rumoured BlackBerry Mercury is touted to have a fingerprint sensor integrated into the space bar. It is also expected to be powered by the Snapdragon 625 CPU, and house a 4.5-inch display. The smartphone has been spotted on GeekBench as well, and the leak hints at 3GB of RAM, 32GB of inbuilt storage, a 3400mAh battery, an 18-megapixel rear camera, and an 8-megapixel front-facing camera. It is said to run Android 7.0 Nougat with BlackBerry's own customisations for security.
At this point, we are uncertain on when this device will be unveiled and what name it will commercially bear, but they are expected to hit the US first. Notably, BlackBerry's partnership with TCL does not allow it to sell its new mobile devices in India, Sri Lanka, Nepal, Bangladesh and Indonesia, some of BlackBerry's biggest handset markets.
["source-ndtv"]
Leaks and rumours for upcoming iPhone launches are a not a new thing. In fact, the removal of 3.5mm headphone jack was rumoured for a round a year before Apple finally made it official with launch of iPhone 7 earlier this year. The leaks about the next year's iPhone have already started coming and the latest one suggests that the Cupertino-based company will launch three different models of the phone in 2017 – including one codenamed 'Ferrari'.
A post on Chinese website Weibo suggests that Apple will be releasing three models, designated D20, D21, and D22 in 2017, as per a report by AppleInsider. The D22 variant, which will be highest-end model, has reportedly been codenamed 'Ferrari' and is expected to feature borderless OLED display, 'invisible' home button, wireless charging, and more – all this has been rumoured before, though the alleged codename certainly is new. The other two models are likely to be named iPhone 7s and iPhone 7s Plus as seen in naming convention by the company over the years.
Interestingly, the Ferrari variant of next year's iPhone is expected to come with substantial redesign in the internals, which will include division of the logic board into two discrete units. These units will reportedly be connected by a flex cable. The first half of the board is tipped to carry the phone's operating units like the anticipated Apple A11 SoC and NAND flash storage, as a communications package. The other half is expected to feature Wi-Fi and cellular components. Further, as per the leak, Apple is considering the relocation of the SIM card tray towards the bottom half of the device in order to create some more space for certain components.
A recent leak suggested that Apple might consider launching dual-SIM variants of its iPhone models in future. Considering that the phone launch is several months away, we will advise you to take the leak with a pinch of salt.
["source-ndtv"]
Early last month, some Nexus 6P users reported an issue where their devices were shutting down unexpectedly despite showing some percentage of battery left, after updating to Android 7.0 Nougat. It seems like Google has still not fixed the issue as Nexus 6P users are continuing to complain regarding the issue to the search giant through threads and complaint forums.
The issue on Nexus 6P smartphones has already been posted in Google's Issue Tracker but currently holds a priority of "small" on the website. Some users have reported that their battery died out from battery levels as high as 60 percent, as pointed out in a report by AndroidPolice. Most users have reported their battery dying out between 10 and 60 percent and the issue is more prominent in regions with cold climates as per the report.
One of the biggest problems associated with the Nexus 6P battery failure issue is that several people have ended up in emergency situations where they were not able to contact their family due to the fact that their phone's battery died unexpectedly. One user complained, "One evening I was stuck in traffic for 2 hours for a multiple vehicle crash. I had over 50 percent battery left and when I tried to call my family and let them know I'm stuck and wasn't involved in the crash the phone died," as pointed out by 9to5Google.
Even though some Nexus 6P users tried rolling back to earlier versions of Android, the issue was not solved. However, the battery reportedly started dying at levels lower than that in the case of Android 7.0 Nougat.
As this shutdown issue has already posed a problem for several Nexus 6P users, the search giant needs to roll out an update to fix the issue before it creates more trouble.
 
["source-ndtv"]
HTC is in works to unveil a new mid-range smartphone in January next year, which is said to replace the HTC One X9. Bearing the HTC X10 name, HTC's new device will ape a lot of specifications from its predecessor One X9. A report suggests that the HTC X10 will purportedly cost around CNY 2,000 (nearly $288) and will initially be launched in China. In the meanwhile, rumours about HTC's next flagship smartphone – thought to be called the HTC 11 – has also hit the Internet.
According to a report by MyDrivers, the HTC X10 will bear specifications very similar to a mid-range smartphone. It is said to sport a 5.5-inch full-HD (1080×1920) display, a 2GHz octa-core MediaTek Helio P10 processor (Cortex-A53 cores), and 3GB of RAM. For graphics, the smartphone is said to pack a Mali-T860 GPU clocked at 700MHz. The smartphone is also said to sport a 13-megapixel rear camera with OIS. The rumoured specifications go in line with HTC One X9 that was launched on the New Year's Day this year.
In other news, there's another rumour floating around on the Internet about HTC's upcoming flagship device, said to be dubbed the HTC 11. A report by TimesNews cites a Weibo user's post that pretty much reveals the specifications of HTC's upcoming flagship smartphone HTC 11. According to the tipster, the HTC 11 will sport a 5.5-inch QHD (1440×2560) display and run on Android 7.0 Nougat customised with HTC's Sense 8 UI. The device is also said to have a dual-camera setup of 12-megapixel each on the rear side, whereas the front-facing camera is expected to be an 8-megapixel shooter.
The HTC 11 is expected to be powered by an octa-core Qualcomm Snapdragon 835 CPU, along with Adreno 540 GPU for graphic performance. It is said to pack a whopping 8GB of RAM under the hood, with an inbuilt storage of 256GB. A 3700mAh battery is expected inside the handset. According to the report, the HTC 11 is expected to launch sometime in 2017, priced in the UK at the equivalent of $691. We cannot authenticate the HTC 11 rumour as of now and would recommend that the readers should take this report with a grain of salt.
 
["source-ndtv"]
Apple Inc is in talks with India's government to explore making products locally, the Wall Street Journal reported on Tuesday, as the US firm aims to make deeper inroads in the world's second-largest mobile phone market by users.
Prime Minister Narendra Modi is trying to boost technology manufacturing in the country through his 'Make in India' initiative. His government in June exempted foreign retailers for three years from a requirement to locally source 30 percent of goods sold in their stores.
The Journal said Apple, in a letter to the federal government in November, outlined manufacturing plans and asked for financial incentives.
(Also see: Apple CEO Tim Cook Discusses India Manufacturing, Retail Plans With PM Modi)
Government representatives were not available to comment while an Apple spokesman in India did not immediately respond to an email from Reuters seeking comment.
Local manufacturing would help Apple open retail stores in the country where its iPhones account for less than 2 percent of Indian smartphones sales.
Taiwan's Hon Hai Precision Industry Co Ltd (Foxconn), which makes Apple devices such as iPhones and iPads, has a manufacturing facility in southern India.
 
["source-ndtv"]
Nokia may unveil a high-end Android smartphone alongside the much-rumoured Nokia D1C, if the latest leaks are to be believed.
A new report citing a Chinese tipster claims that Nokia's upcoming high-end smartphone will pack a Snapdragon 835 SoC, 6GB of RAM, and a 23-megapixel rear camera with Zeiss lens. An earlier report suggested that the high-end Nokia phone may sport a 5.2-inch or 5.5-inch screen size and come with 2K (QHD) display.
One of the highlight features of the upcoming flagship Nokia Android phone was said to be the Zeiss lens for the primary camera, something that was seen on earlier Nokia devices. The high-end Nokia Android phone is also expected to run Android 7.0 Nougat out-of-the-box. Nokia's Android smartphone is also rumoured to come with waterproof capability alongside sporting a metal unibody design.
A couple of leaked images show an all-metal phone with Nokia branding at the rear. Unfortunately, the turned off display doesn't show anything at the front. The leaked Nokia smartphone images couldn't be verified and we advise readers to take the images with a pinch of salt considering this could be an early prototype of the high-end Nokia flagship.
We can expect more details about the Nokia smartphones to be available as we come close to the MWC 2017 event that kicks off on February 27 in Barcelona.
Amidst several leaks and rumours around Nokia's re-entry into smartphones, HMD Global, which owns the exclusive rights to use the Nokia branding on mobile devices, recently unveiled the Nokia 150 and Nokia 150 Dual SIM phones. The Nokia 150 and Nokia 150 Dual SIM basic phones will be available in select markets from Q1 2017, starting with APAC, IMEA, and Europe.
HMD Global, the Finnish company, also recently confirmed that the first Nokia-branded Android smartphone will make its way in the first half of 2017 and the launch will happen at MWC 2017.
 
["source-ndtv"]