Xiaomi has claimed that it has sold over 2 million smartphones in India in the third-quarter of 2016. The Chinese company revealed the news via a tweet. Xiaomi also claimed that it achieved over 150 percent year-on-year growth from Q3 2015 to Q3 2016.
The figures claimed by Xiaomi are impressive considering that the third-quarter is yet to get over. In October, the company sold 1 million smartphone units in just 18 days. This was announced by CEO Lei Jun in an open letter to employees.
A recent IDC report had claimed that the Xiaomi Redmi Note 3 and the Redmi 3S series "fuelled the online shipments" to a large extent for the company. The IDC report had also claimed that Xiaomi for the first time made it to the top five smartphone vendors list based on shipments. The research firm had said that Xiaomi grew over 2.5 times over the same period last year. Xiaomi soon after its Diwali sale had announced that it managed to sell half a million smartphones in just three days. The Redmi 3S (along with Redmi 3S Prime), on the other hand, was also the top-selling product on Flipkart during its Big Billion Days Sale while Redmi Note 3 was the best-selling smartphone of Amazon's Great Indian Festival sale.
Recently, Flipkart, one of the online retail partners of Xiaomi, had claimed that it managed to sell one million Redmi 3S and Redmi 3S Prime smartphones in India. The smartphone was launched in the country in August this year, and was made available on Mi.com and Flipkart online.
After unsuccessful attempts at finding the flaw in its Galaxy Note 7, Samsung officially announced a recall of all the units from markets worldwide. The company has been using different tactics to encourage users to turn their Samsung Galaxy Note 7 units in, the latest one being continuous prompts through a software update. However, a new report claims that the company will look to bring some of these recalled units back into the market.
According to The Investor, Samsung is considering selling refurbished Samsung Galaxy Note 7 devices next year. All the smartphones that did not explode will be sold in emerging markets like India and Vietnam, the report says citing an anonymous 'industry source'.
"Samsung has not made a final decision yet, but it will likely sell the refurbished [Galaxy] Note 7 units next year," the source told the publication. Samsung has been unable to find the fault that causes these explosions, and because its engineers were focused on this controversy, next year's Galaxy S8 work was also stalled.
There were rumours that Samsung would kill its Galaxy Note series altogether, but the company doused all the speculations by launching an option to opt for next year's Galaxy S8 and Galaxy Note 8, in exchange of the Galaxy Note 7. Samsung is expected to launch the Galaxy S8 ahead of MWC – with the rumoured date said to be February 26).
Samsung is expected to make some big changes in its 'S' series flagship next year, in a bid to get back its lost goodwill. The Samsung Galaxy S8 is expected to sport a pressure sensitive bezel-less OLED display, a 6GB of RAM, sport two screen sizes, and pack the company's own Exynos 8895 SoC.
["source-ndtv"]
China's Singles' Day sale kicked off on Friday with Alibaba selling over $5 billion (roughly Rs. 33,515 crores) in transactions in the first hour which was more than in the first hour of last year's spree. Xiaomi also shared some impressive numbers for its sales performance during the Singles' Day sale.
Hugo Barra, Vice President, Xiaomi Global in a tweet claimed that the company sold CNY 1.2 billion (roughly Rs. 1,270 crores) in total sales. Barra also claimed that 1 million Xiaomi Redmi 4A units were sold in 24 hours and the smartphone was the top selling smartphone. In a tweet, Barra said, "Xiaomi's China SinglesDay 2016 stats: RMB 1.295 billion total sales; 1 million Redmi 4A sold (# 1 selling smartphone)."
The Chinese company in a MIUI forum post revealed that the CNY 1.25 billion sales milestone was recorded in 23 hours and 20 minutes. The post said, "We managed to surpass last year record ! Now we shall wait for the final figure concluded by Xiaomi."
Adding further details, the post said Xiaomi sold CNY 1 billion worth of devices in 17 hours and 2 minutes while had touched CNY 200 million in 16 minutes and 16 seconds. Soon after the sales began at midnight, Xiaomi claims it had sold CNY 100 million worth of devices in 5 minutes 23 seconds.
According to Xiaomi, the most popular Mi devices during China's Singles' Day sales included the Redmi 4A, Mi Router 3, Mi Note Book, Mi Pad, Mi Band 2, Mi Drone, Mi Air Purifier, Ninebot Mini, and Mi Luggage.
China's Singles' Day sale has gradually become one of the largest online shopping extravaganzas in China with sales across e-commerce sites in the country on November 11.
["source-ndtv"]
Government has mandated support for Indian languages in all mobile phones to be sold in the country from July 1, 2017 onward.
"In exercise of the power conferred by clause 10(1) of Bureau of Indian Standard Act… the central government, hereby includes the Indian language support for mobile phone as per IS 16333 (Part-3) to the schedule of 'Electronics and Information Technology Goods (Requirement for compulsory Registration) Order, 2012", an official notification said.
As per the new mandate, all mobile phones in the country will have to provide text reading support in all Indian languages on their devices.
The new standard mandates mobile phone companies to provide message typing facility in English, Hindi and a regional language of their users choice.
"The provisions of 'Electronics and Information Technology Goods (Requirements for Compulsory Registration) Order 2012' ….shall apply for the aforesaid inclusion by virtue of this order with effect from July 1, 2017," the notification said.
The notification mandates both smartphones and feature phones to provide language support."It was one of most awaited step and a landmark decision which will pave way for connecting next 1 billion people most of whom will be non-English speaking. The order is in line with Digital India vision of bridging digital divide," Indian Cellular Association National President Pankaj Mohindroo said.
He said that government and industry were on the same page on this issue.
"The support for Indian language has potential to grow e-governance transactions, e-commerce business etc multifold, once non-English speaking people are able to access mobile platform in their own language," Mohindroo said.
["source-ndtv"]
The October festive sales in the country have proven to be phenomenally successful for Xiaomi. The company's Indian arm has reported that it has sold more than 500,000 smartphones in less than three days between October 1 and 3, which it claims is an industry first and milestone for the Chinese smartphone maker. The company sold Xiaomi and Redmi devices during the festive season sales on Amazon, Flipkart, Snapdeal, and Tata Cliq. While it also sold products on Mi.com, the company does not appear to be counting sales from its own platform.
The Redmi 3S (along with Redmi 3S Prime) was the top-selling product on Flipkart during its Big Billion Days Sale while Redmi Note 3 was the best-selling smartphone of Amazon's Great Indian Festival sale. Xiaomi's Redmi Note 3 (Gold), Redmi Note 3 (Grey), Mi Band 2, and 10000mAh Mi Power Bank were placed among the top six best-selling electronics on Amazon.
Manu Jain, India Head, Xiaomi said, "We are extremely proud to be sharing this milestone with our fans, partners and employees. More than six months of rigorous planning and hard work has helped us set a new benchmark in the industry. Last year we sold more than half a million phones in 30 days during the month of October, and this year we were able to achieve a similar number within three days. Based on what we know, no other brand has ever achieved this in India."
"We are extremely thankful to all our Mi Fans for their amazing support, and will continue to work hard to constantly outdo ourselves as we have done on many occasions this year. One thing I would like to share with our Mi Fans is that this is just the beginning of a beautiful Mi India journey and there will be many more reasons to celebrate," he added.
Over 800,000 smartphones were sold in one day during Flipkart's Big Billion Days Sale which started on October 2 and Xiaomi was the top smartphone brand, contributing significantly to the number.
Meanwhile, Amazon's Great Indian Shopping Festival began on October 1 which saw deals on the Redmi Note 3, Mi Max, 10000mAh Mi Power Bank, 20000mAh Mi Power Bank, and Mi Band 2.
Xiaomi has seen an incredible growth rate in India ever since the company entered the market in 2014. The company has managed to tap into the huge budget-to-mid-range smartphone market with the likes of the Redmi 3S and Redmi Note 3, which has proved fruitful for the company.
Xiaomi in September also achieved a milestone with the Redmi Note 3 as it became the bestselling online phone in India with 2.3 million units having been sold to date.
As per IDC, Xiaomi is now the third largest smartphone brand across top 30 cities in India.
["source-ndtv"]
Initial quantities of the iPhone 7 Plus have sold out globally as Apple Inc prepares to roll out its new gadget in stores, the company said Wednesday.
Supplies of the larger size of Apple's new phone have been exhausted in all shades, and the smaller iPhone 7 has also sold out in the new jet black color, the company said.
Customers who enter Apple Stores Friday, when the gadgets hit shelves, will not be able to purchase the sold-out phones on site, but they can continue to place orders for their desired models online, Apple said.
"We sincerely appreciate our customers' patience as we work hard to get the new iPhone into the hands of everyone who wants one as quickly as possible," Apple spokeswoman Trudy Muller said in a statement.
Apple launched the new phones at a San Francisco event earlier this month. The gadgets feature improved cameras and eliminate the traditional headphone jack in favor of new technology.
Breaking with tradition, the company will not release first-weekend sales of the iPhone 7 and iPhone 7 Plus, saying the figure is more a reflection of supply than demand.
The decision sparked concerns among some on Wall Street, where many fear sales of the iPhone, a critical product for Apple, may be leveling off. But US wireless carriers Sprint Corp (S.N) and T-Mobile US Inc (TMUS.O) said on Tuesday they received strong pre-orders for the iPhone 7, sending Apple shares up.
"Based on everything I've seen it looks like demand is very strong," analyst Jan Dawson of Jackdaw Research wrote in an email.
The 5.5-inch iPhone model, known as the Plus, has sold out soon after launch since Apple introduced the size with the iPhone 6 in 2014. Phones in newly released finishes are also typically snapped up quickly by customers eager to showcase the latest iPhone design.
["source-gadgets.ndtv"]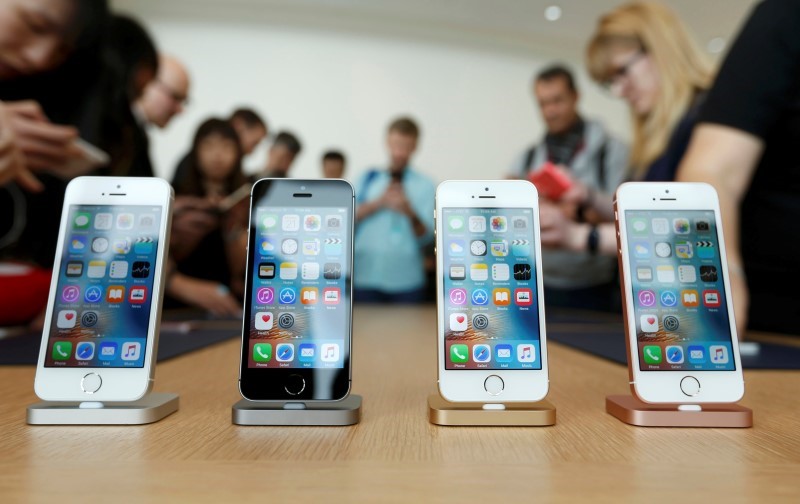 Apple announced Wednesday the sale of its billionth iPhone, a milestone for the company as it seeks to keep momentum in a competitive smartphone market.
Chief executive Tim Cook made the announcement at a staff meeting at the company's California headquarters.
"iPhone has become one of the most important, world-changing and successful products in history," he said in a statement.
"It's become more than a constant companion. iPhone is truly an essential part of our daily life and enables much of what we do throughout the day. Last week we passed another major milestone when we sold the billionth iPhone. We never set out to make the most, but we've always set out to make the best products that make a difference."
The news comes a day after Apple reported a drop in iPhone sales over the past quarter, a second straight drop after uninterrupted growth since its introduction in 2007.
Apple sold 40.4 million iPhones in the quarter ending June 25, down 15 percent from a year earlier, highlighting concerns over growth for the iconic smartphone.
The quarterly results underscored the challenges for Apple, which has built a huge business around the iPhone but is unlikely to see continued growth, due to a saturated smartphone market and increased competition.
Apple has been seeking to diversify its product line and move into services for a more stable revenue base, while keeping users in its ecosystem with offerings such as music, connected cars and its Apple Watch.
["source-gadgets.ndtv"]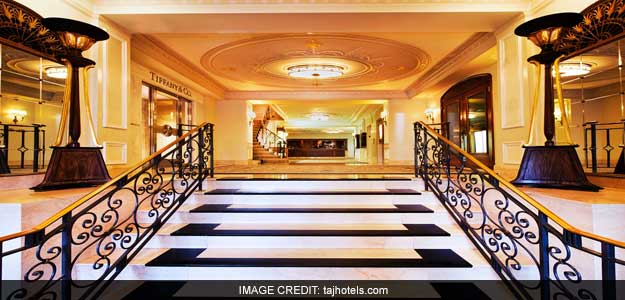 IHC, which runs the Taj group of hotels, said sale proceeds will be utilized to retire outstanding debt. New Delhi: Indian Hotels Company (IHC), a Tata Group firm, has completed sale of its Taj Boston hotel for $125 million (about Rs 839 crore).
"United Overseas Holdings effected on July 12 the divestment of Taj Boston Hotel through sale of the entire issued and outstanding LLC interests of IHMS (Boston) LLC held by UOH to AS Holding LLC, Boston for an aggregate consideration of $125 million," IHC said in a filing to the BSE.
United Overseas Holdings (UOH) is an indirect wholly-owned subsidiary of IHC and IHMS (Boston) LLC is a direct subsidiary of UOH.
Indian Hotels Company, which runs the Taj group of hotels, said net sale proceeds will be utilized largely to retire outstanding debt.
"The hotel will continue to be operated and managed by IHMS (USA) LLC, which has entered into a management services agreement with the new owning company, thus ensuring continuity of Taj's presence in the Boston market," it added.
In May this year, IHC said its board has also authorized the present management of the company for sale of Taj Boston.
Net loss before tax for the Boston-based property widened to $7.3 million in 2015-16 as against $6.7 million in 2014-15.
Taj Boston's total revenue in 2015-16 dipped 1.15 per cent to $34.1 million from $34.5 million in 2014-15.
IHC had acquired Taj Boston Hotel in 2006, recognising the importance of the need of presence of brand Taj in the US, which is the single largest source market for the company.
However, global economic recession impacted fortunes of the hospitality sector around the world and its profitability as well.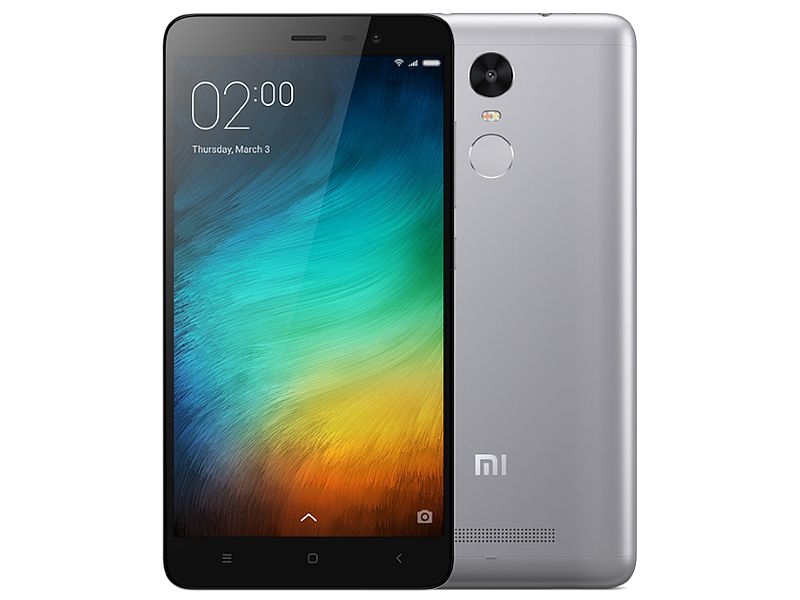 Xiaomi has introduced that it has bought over six hundred,000 units of the Redmi be aware 3 telephone in kind of 2 months of weekly sales in India. Xiaomi's global vp, Hugo Barra, introduced the information in a fb submit and added that this is the business enterprise's "largest file yet" for the united states of america.
The organization has recently been selling the Xiaomi Redmi note 3 in open income along the flagship Mi five cellphone.
To remember, Xiaomi Redmi observe 3 became released in India again in March. a number of the exquisite features of the phone covered an all-metallic body and also a fingerprint scanner on the lower back. The chinese language organisation has confirmed that customers can shop as much as five fingerprint profiles at the Redmi observe 3. customers additionally obtained a 2-month free subscription to Hungama. The Xiaomi Redmi note three turned into announced to be to be had via Mi.com in addition to Amazon and changed into promised to be available from more e-commerce partners together with Flipkart and Snapdeal. The Redmi word three has been available in India memory and storage variations – one consisting of 2GB of RAM and 16GB of inbuilt storage, and other 3GB of RAM and 32GB of built in garage. The 2GB variation is priced at Rs. nine,999, even as the 3GB variation is priced at Rs. 11,999.
The spotlight of the brand new Redmi word three is it packs a hexa-middle Snapdragon 650 processor (four Cortex-A53 cores clocked at 1.4GHz and two Cortex-A72 cores clocked at 1.8GHz). different specs of the telephone are equal with the unique, inclusive of a 5.5-inch complete-HD 1080×1920 pixels IPS display and gives 178-diploma viewing perspective. It runs MIUI 7 primarily based on Android Lollipop and helps dual 4G SIM playing cards (Micro + Nano).