OnePlus may soon halt production of its OnePlus 3 smartphone to make way for a new variant, as per industry sources, and it may be called the OnePlus 3s or OnePlus 3 Plus. The Chinese company is said to be working on a refreshed version of the OnePlus 3 which will come with the upgraded Snapdragon 821 processor. The existing OnePlus 3 models feature Qualcomm Snapdragon 820.
Another major change expected on the alleged new OnePlus 3 variant is in terms of the display. The new variants may sport LCD panels instead of Amoled panels, according to industry sources cited by GizmoChina. One of the reasons to opt for LCD panel is said to be the shortage of Amoled panels. The report speculates that the new variant may be called OnePlus 3s or OnePlus 3 Plus.
Notably, the official Twitter handle of OnePlus India is teasing a possible launch. The tweet shared by OnePlus India read, "What do you think OnePlus is up to? All shall be revealed soon" with some of the options included for Twitter users to choose from including new smartphone colour variant, new product unveiling, new shopping experience, or new software experience. We expect that OnePlus may be gearing for all the above listed options and may showcase a new smartphone with a new colour option, updated software and new purchasing options. At the moment, it's unclear whether the company is planning to launch a new variant of its highly appreciated OnePlus 3 smartphone. But we may soon hear more about the plans soon.
OnePlus CEO Pete Lau recently dropped a hint that Android 7.0 Nougat update may soon start rolling out to the OnePlus 3 smartphone. To refresh, the OnePlus 3 was launched in India back in June at a price of Rs. 27,999.
["source-ndtv"]
Xiaomi has scheduled an event at the China National Convention Centre in Beijing on September 27. Running up to the launch, Xiaomi has released a teaser with a big 'S' taking the spotlight, hinting that the much rumoured Xiaomi Mi 5s is finally set for a launch.
The Xiaomi Mi 5s smartphone is expected to be the beefed-up version of the Xiaomi Mi 5 flagship smartphone. It has been leaked on various occasions revealing key features and specification details. The smartphone will feature upgraded specifications over the Mi 5, but the big talking point will be the Snapdragon 821 processor clocked at 2.4GHz. Just to compare, the Xiaomi Mi 5 is powered by a Snapdragon 820 chipset.
Collating past leaks, the Xiaomi Mi 5s is expected to sport a 5.5-inch full-HD (1080×1920 pixels) display with 95 percent NTSC colour gamut, and 650 nits of brightness. As mentioned, it is powered by a 64-bit Snapdragon 821 quad-core processor with Adreno 530 GPU paired with 6GB of RAM. The storage option is expected to be at 256GB (however other RAM/storage bundles are also rumoured). It is pegged to run on Android 6.0 Marshmallow-based MIUI 8, and support dual-SIM (Nano+Nano) slots.
While earlier leaks tipped at a dual-camera setup at the back, latest leaks point at a 16-megapixel rear camera and a 4-megapixel front camera. The Xiaomi 5s may support a fingerprint scanner, and is expected to sport an iPhone 7-like tactile home button. Connectivity options include 4G LTE, Wi-Fi 802.11 a/b/g/n/ac, Bluetooth 4.2, GPS, USB Type-C and NFC support. The smartphone is said to measure 144.5×69.2×7.2mm and weigh 147 grams.
We recommend you take all the above mentioned details with a grain of salt, and wait till Xiaomi announces official details on September 27.
["source-gadgets.ndtv"]
Xiaomi seems to be gearing to launch a beefed-up version of the Mi 5 flagship smartphone. Dubbed Mi 5s, the handset has been leaked tipping the complete innards. The biggest improvement touted in the new alleged Xiaomi Mi 5s is that it packs a Snapdragon 821 processor clocked at 2.4GHz. To recall, the Mi 5 was powered by the Snapdragon 820 processor.
Other improvements claimed by an alleged image of Xiaomi Mi 5s listing include 6GB of RAM and 3490mAh battery. The handset is also said to pack massive 256GB of inbuilt storage. Other specifications include 144.5×69.2×7.2mm and weighs 147 grams. The alleged Mi 5s is seen packing a USB Type-C. On the camera front, the handset is seen packing a 16-megapixel rear camera and a 4-megapixel front camera. The Xiaomi Mi 5s is also expected to support 4K video recording. Xiaomi Mi 5s to sport a 5.15-inch full-HD display and comes with a 3D Touch feature. The dual-SIM device will support GPRS/ EDGE, 3G, 4G, and VoLTE apart from NFC connectivity option. The handset is said to measure 144.5×69.2×7.2mm and weigh 147 grams which means it will be heavier than the original Mi 5 that weighed just 129 grams.
Of course, as with all rumours and leaks, we advise readers to take the above information about the alleged Xiaomi Mi 5s with a pinch of salt, as Xiaomi has yet to make any announcements about its new flagship smartphone and the credibility of the sources cannot be independently verified.
Earlier on Monday, a third-party online retailer was reported to be selling a new "Extreme" version of the Mi 5 in China. Priced at CNY 1,999 (approximately Rs. 20,000), the new Mi 5 "Extreme" version came with overclocked processor, GPU, and RAM.
["source-gadgets.ndtv"]
The much-anticipated Asus ZenFone 3 Deluxe has finally gone on sale in the company's home country, Taiwan. The Snapdragon 821 SoC-powered ZenFone 3 Deluxe has been priced at TWD 24,990 (approximately Rs. 52,000 or $800). The Asus ZenFone 3 Deluxe has now become the first commercial smartphone featuring the brand new Qualcomm Snapdragon 821 to be available in the markets.
According to GizmoChina, the ZenFone 3 Deluxe will be available in Glacier Silver, which will start shipping from September 12, and Shimmer Gold, which will be available from September 23.
Apart from the Snapdragon 821 SoC, the new ZenFone 3 Deluxe also packs a massive 256GB of built-in storage. Rest of the specifications of the new ZenFone 3 are identical to the 'regular' ZenFone 3 Deluxe models. It features a 5.7-inch full-HD Super Amoled display and packs a whopping 6GB of RAM and supports expandable storage via microSD card (up to 128GB). The rear camera sports a 23-megapixel Sony sensor with 4K video support and also packs an 8-megapixel front camera. There is 3000mAh battery on board. It measures 156.4×77.4×7.5mm and runs Asus Zen UI based on Android 6.0 Marshmallow.
Asus at the global launch in May had revealed pricing of the some ZenFone 3 models, the Asus ZenFone 3 (ZE552KL) was priced starting at $249 (roughly Rs. 16,800), the Asus ZenFone 3 Deluxe (ZS570KL) priced at $499 (roughly Rs. 33,600), and the Asus ZenFone 3 Ultra (ZU680KL) priced at $479 (roughly Rs. 32,200). The Taiwanese company however had not announced the pricing for the Snapdragon 821-based ZenFone3 Deluxe back in May.
Recently, Asus India launched the ZenFone 3 series in the country. The ZenFone 3 (ZE520KL) was priced at Rs. 21,999, the ZenFone 3 (ZE552KL) at Rs. 27,999, the ZenFone 3 Ultra (ZU680KL) at Rs. 49,999, and ZenFone 3 Laser (ZC551KL) at 18,999. The high-end ZenFone 3 Deluxe (ZS570KL) starts at Rs. 49,999, with the Snapdragon 821 model priced at Rs. 62,999.
["source-gadgets.ndtv"]
The maker of the unbreakable and unhackable Turing Phone has announced two new smartphones that have left our jaws wide open. The two smartphones have insane innards, easily making them the most powerful smartphones ever to have been teased – that is of course, if they ever become reality and ship to customers. The two smartphones are called the Turing Phone Cadenza and Turing Monolith Chaconne, and are expected to release in 2017 and 2018 respectively.
The announcement by Turing Robotic Industries come two months after the firm finally managed to ship the pilot Turing Phone to early backers, after much delay and some revisions. The evident problems faced by the company with its first launch don't bode well for its future releases, and the absolutely incredible specifications promised on the two new offerings sets them up to be vapourware.
The Turing Phone Cadenza features glorious specifications like two Snapdragon 830 processors (not yet announced), 12GB of RAM, and 512GB of inbuilt storage. If this wasn't crazy enough, the Turing Monolith Chaconne features even larger-than-life specs like three Snapdragon 830 processors, 18GB of RAM, and 786GB of inbuilt storage. Apart from the fact that this processor has not yet even been announced by Qualcomm, the feasibility of a third-party implementing the use three processors simultaneously seems very low.
Thus, whether these two smartphones actually see the light of the day remains to be seen. Turning Robotics Industries has already attracted a bad reputation after many delays in shipping the Turing Phone to early backers. The Turing Phone was announced in August last year and was expected to be shipped in December. However, the company only managed to ship the Turing Phones to early backers in July this year, and that too without the Bluetooth earphones and the water-repellent nano-coating that was promised. It shipped with Sailfish OS instead of Android 5.1 Lollipop skinned with the company's supposedly unhackable Aemaeth UI on top.
In any case, Turing doesn't fail in creating the buzz with its highly novel ideas. The two new announced smartphones come with too-good-to-be-true specifications, and we can't wait to know the pricing that will tag alongside. The Turing Phone Cadenza is said to feature a 5.8-inch QHD (1440 x2560 pixels) display. Its 512GB of inbuilt storage can be further expanded via two microSD slots (up to 256GB each). Optics include a 60-megapixel iMax 6K Quad rear camera with Triplet lens/T1.2. At the front, there is a 20-megapixel dual selfie camera setup. It packs a 100Wh battery with graphene and hydrogen fuel cells, and supports four SIM slots (Nano-SIM). The Turing Phone Cadenza will run on a new unannounced Swordfish operating system, which is apparently based on Sailfish OS, and comes with deep artificial intelligence learning.
If these specifications haven't boggled your mind, maybe the innards of the 2018-expected Turing Monolith Chaconne will. The phablet is going to feature a 6.4-inch 4K (3840×2160 pixels) display, and its 768GB of inbuilt storage will be expandable via two microSD slots (up to 256GB each). The battery is even larger at 120Wh with a hydrogen-fuel cell. All the other specifications remain the same.
["source-gadgets.ndtv"]
LG V20, the first phone to ship with Android 7.0 Nougat out of the box, was officially unveiled in San Francisco on Tuesday. The LG V20 will be available in Korea later this month, and is expected to launch in India and other markets soon. LG V20 price would be revealed as and when it hits the retail shelves across the globe.
The LG V20 is made out of AL6013 metal – which is used to build aircraft, sailboats, and mountain bikes – and LG claims it can easily survive drops from a height of four feet. It comes with a 5.7-inch main IPS Quantum Display and a secondary display, also seen on the LG V10. The secondary display on the LG V20 comes with a font size that's 50 percent larger font size compared to the V10, making it easier to view notifications and alerts at a glance. The new Expandable Notifications feature lets users tap a button on the Second Screen to enlarge notifications in order to check long messages at a glance and quickly send a reply or share information.
The LG V20 comes with features like 32-bit Hi-Fi Quad DAC (with support for flac, did, diff, and alac file formats), HD Audio Recorder, and B&O PLAY speakers, to keep the audiophile in you happy.
LG has packed the V20 to the brim with features to keep shutterbugs happy as well. There's a dual rear camera setup, a 135-degree 8-megapixel lens accompanied by 16-megapixel 75-degree lens, accompanied by a 5-megapixel 120-degree lens on the front. The Auto Shot feature detects when you are smiling and automatically clicks a selfie.
The LG V20's Hybrid Auto Focus (HAF) integrates three AF mechanisms – Laser Detection AF, Phase Detection AF, and Contrast AF – for both videos and photos. LG V20 can also record Hi-Fi videos and the optional Low Cut Filter (LCF) technology is said to remove unwanted background noise and Limiter (LMT) while recording audio, which can now be captured using 24-bit / 48 kHz Linear Pulse Code Modulation (LPCM). Optical image stabilisation (OIS) 3.0 is thrown in for good measure.
LG V20 of course comes with Android 7.0 Nougat, and the Google In Apps search function, with LG UX 5.0+, an upgraded version of the LG UX 5.0 first introduced on the LG G5, on top. The new In App search in the Google app, lets users find content from built-in apps including contacts, emails, text messages, and photos, as well as from user-installed apps. It also features the Multi-window mode, that lets you run two apps side-by-side.
"The LG V20 is designed to offer customers a more dynamic experience by building on the most popular video and audio features of the V series," said Juno Cho, president of LG Electronics and Mobile Communications Company. "With the LG V20, we are giving our customers more of everything they love and less of anything they don't need to set a new standard for premium smartphones."
LG V20 packs in a USB Type-C port and it will be available in titan, silver, and pink colours.
In terms of other specifications, the LG V20 is powered by a quad-core Qualcomm MSM8996 Snapdragon 820, with two cores clocked at 2.15GHz and the other two running at 1.6GHz. It will come with 32GB and 64GB storage options, with a microSD slot to expand it by another 256GB. It is powered by a 3200mAh battery.
["source-gadgets.ndtv"]
There are some rumours that are easy to dismiss but then there are others that are backed by some information that provides them some level of authenticity. A new rumour that is doing rounds suggests that the devices with either Snapdragon 800 or 801 CPU will not be eligible to get an official Android 7.0 Nougat update.
According to the HTC-focused mobile developer LlabTooFer, who has provided several HTC-related tips in the past, Android 7.0 Nougat update will not be officially released for the HTC One M8 or other devices running the Snapdragon 800 or Snapdragon 801 CPUs because Qualcomm has not made corresponding graphics drivers for the new Vulkan API is present in the latest version of Android to improve gaming performance.
Due to Vulken API, Qualcomm has decided to not release graphics drivers for the devices with its older CPUs, making it impossible for OEMs (and apparently, even Google, for the LG Nexus 5) to provide official Android 7.0 Nougat updates for them.
When Android 7.0 Nougat update started rolling out earlier this week, it became clear that it won't be making its way to Nexus 5 as other recent Nexus devices were provided with the latest version of Google's mobile platform. Considering that Nexus 5 comes equipped with a Qualcomm Snapdragon 800 CPU, the rumour seems plausibly true as of now.
If this information indeed turns out to be true, there will a host of Android devices that will be left out of the Nougat treatment by the California-based company. Such devices include the likes of Samsung Galaxy S5, LG G2, LG G3, OnePlus X, and HTC One M8.
Vivo has launched 4G VoLTE-enabled Vivo Y21L smartphone in India, the successor to the Y21, at Rs. 7,490. The smartphone is now available in the country in White and Grey colour variants.
The dual-SIM Vivo Y21L sports a 4.5 inch FWVGA (480×854 pixels) display and and runs on the company's Funtouch OS 2.5 based on Android 5.1 Lollipop. It is powered by a 1.2GHz quad-core Snapdragon 410 (MSM8916) processor paired with 1GB of RAM. The smartphone has 5-megapixel rear camera with flash, and a 2-megapixel front-facing camera.
The latest addition to Vivo's lineup of affordable smartphones comes with 16GB of inbuilt storage that's expandable via microSD card (up to 128GB). Connectivity options on board the Vivo Y21L apart from 4G and VoLTE support include Wi-Fi, Bluetooth, 3.5mm audio jack, and Micro-USB with USB OTG compatibility.
The smartphone bears a 2000mAh battery, weighs in at 145 grams, and measures 130.7×66.4×9.2mm. Sensors on board the Y21L include accelerometer, ambient light sensor, proximity sensor, and a magnetometer.
Vivo says the Y21L comes with unique features such as Palm Capture and Voice Capture. The company claims that the former feature helps users click more detailed, sharper and vivid photos while the latter one allows users to click the pictures by just saying the word "Cheese". Other features include Smart Wake and Smart Click. Smart Wake allows gesture shortcuts while the Smart Click feature lets you bring up customised features or apps by holding down the volume key.
"We are pleased to offer the new Y21L packed with 4G VoLTE technology to our Indian customers at an affordable price of Rs. 7490. With this device, we reassure our commitment to offer quality products to our valued customers", Vivo India's CMO Vivek Zhang said about the launch in an emailed statement.
["source-gadgets.ndtv"]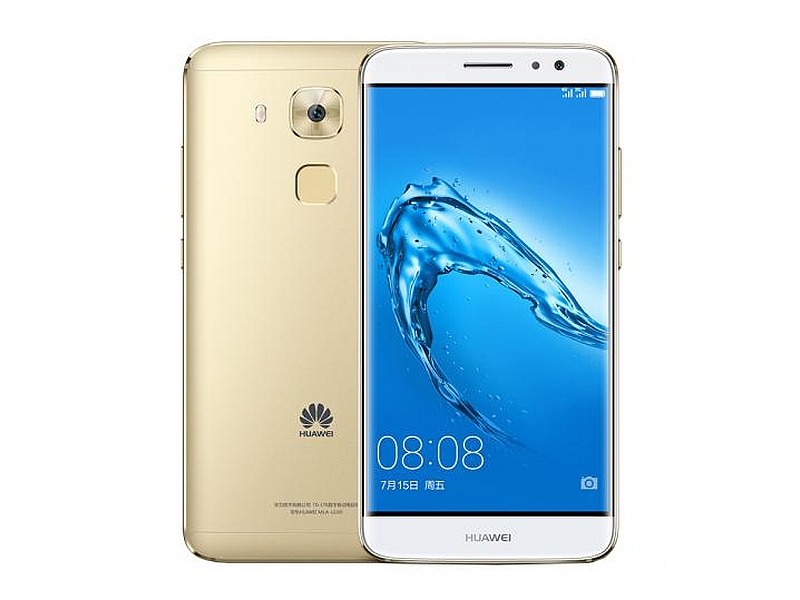 Huawei on Thursday launched the G9 Plus smartphone in China, priced at CNY 2,399 (roughly Rs. 24,200) for the 3GB RAM/ 32GB storage variant. A 4GB RAM/ 64GB storage variant was also announced, but no pricing or availability details were given yet. The smartphone is already on sale in China.
The Huawei G9 Plus appears to be identical to the Huawei Maimang 5 that was launched last month, and according to a report by GizmoChina from the Beijing launch, the phone is just a variant of the Maimang 5 meant for China Unicom customers. The Maimang 5 was meant for China Mobile customers.
With the price of the G9 Plus matching the Maimang 5, it's fair to assume when the 4GB RAM/ 64GB storage variant launches it will be priced the same as the 4GB RAM/ 64GB storage variant of the Maimang 5, which is priced at CNY 2,599 (roughly Rs. 26,200).
The dual-SIM Huawei G9 Plus smartphone runs Android 6.0 Marshmallow with the company's EUI 4.1 skin atop. It sports a 5.5-inch full-HD (1080×1920 pixels) IPS LCD display with pixel density of 401ppi. It is powered by a 2GHz octa-core Snapdragon 625 SoC coupled with 3GB of RAM.
It sports a 16-megapixel rear camera with PDAF, OIS, and dual-tone LED flash, apart from an 8-megapixel front facing camera. The G9 Plus comes with 32GB of storage that can be expanded via microSD card (up to 128GB). As we mentioned, a 4GB RAM and 64GB inbuilt storage variant was also announced, but no pricing or availability details are available as yet.
Connectivity options include Wi-Fi 802.11 b/g/n, Bluetooth v4.1, 4G, and USB Type-C. Sensors on the phone include a proximity sensor, ambient light sensor, magnetometer, and an accelerometer. It weighs 160 grams, and measures 151.8×75.7×7.3mm. It is powered by a 3340mAh battery.
 
["source-gadgets.ndtv"]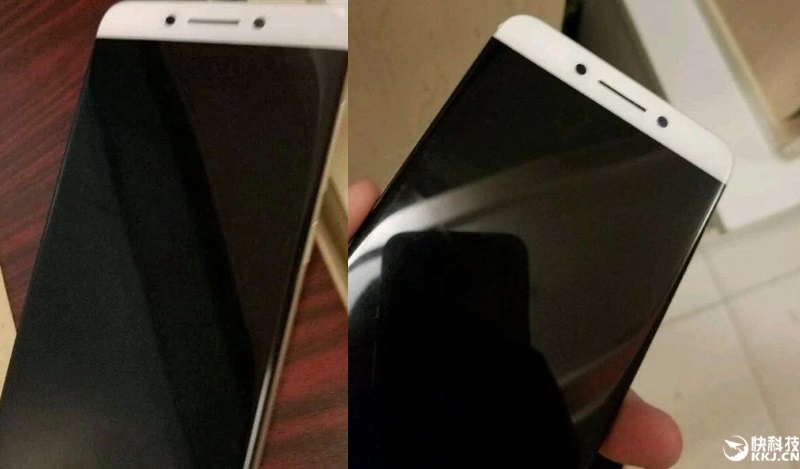 If a new rumour is to be believed, then Chinese company LeEco may unveil the successor to the Le 2 soon. A new leak via Chinese tipsters claims that LeEco is gearing to launch the Le 2s with upgraded innards including the next high-end Qualcomm chipset, the Snapdragon 821. Another highlight of the Le 2s is said to be the massive 8GB of RAM on board.
Gizchina reports that the LeEco le 2s may be the first handset featuring 8GB of RAM. It is said to be unveiled early next month, though there is no word so far from the company. Some of the other innards tipped include a 5.5-inch display with 2.5D curved glass and 64GB inbuilt storage. Unfortunately, there are no more details available for the alleged LeEco Le 2s.
There are a couple of blurry images also leaked claimed to be of the Le 2s but they only give an idea of the front panel. The handset can be expected to retain the design language seen on the Le 2.
Of course, as with all rumours and leaks, we advise readers to take the above information about the Le 2s with a pinch of salt, as LeEco has yet to make any announcements about its new flagship smartphone and the credibility of the sources cannot be independently verified.
To recall, LeEco back in June launched its second generation Le 2 and the Le Max 2 smartphones in India. The Le 2 was priced at Rs. 11,999, while the Le Max 2 was priced at Rs. 22,999 for the 4GB of RAM/ 32GB storage variant, and Rs. 29,999 for the 6GB RAM/ 64GB storage variant.
The Chinese conglomerate entered television segment in the country earlier this month. It launched the Super3 series of televisions in India including the 55-inch Super3 X55, the 65-inch Super3 X65, and the 65-inch flagship model – the Super3 Max65. All three offer 4K Ultra HD (3840×2160) resolutions, while only the flagship model supported FPR 3D and came with bundled glasses.
 
["source-gadgets.ndtv"]