In a move that could cost the company billions, not to mention the priceless goodwill of the market, Samsung has completely halted production of the Galaxy Note 7. After the 'safe units' started to catch fire, the South Korean electronics giant was forced to shut down its manufacturing engine off for pure safety reasons. Now, a fresh report states that Samsung's move is mostly because it has no clue on what is causing the fire, and its team of hundreds of engineers are stumped. The main cause of halt in production and uncertainty of future moves is because the Samsung team is unable to isolate the cause of these explosions.
The New York Times cites an anonymous internal source from the company, and claims that after the safe units started catching fire, Samsung's entire engineering team went back to work to find a solution, but hasn't found one even after conducting many tests for over a week.
Early in August, Samsung had touted the Galaxy Note 7 to be the best Note device so far, and had even broken tradition to launch it a bit early to fend off competition from Apple. However, the move backfired terribly, and reports of many Samsung Galaxy Note 7 units exploding while on charge started coming in. Samsung had to then stop sales temporarily to assess the issue. Soon after, the company reportedly blamed an in-house SDI battery fault to be the cause of the problem, and restarted production and sales by sticking to one of its third-party battery providers. It even started to recall old handsets as a safety measure, and replaced them with new 'safe units'.
However, safe units also started catching fire, and because Samsung was unable to find a solution, it just decided to halt production and global sales. It gave up trying to stay afloat without a life jacket, and just surrendered in silence.
Whether Samsung should bring back the Note 7 or kill it altogether for safety reasons is another debate altogether, but these series of events and the damage it has done to the brand's reputation will take some time to recover. Furthermore, because of this fault, Samsung's other product lines like refrigerators and washing machines are also now in the scanner.
The Galaxy Note 7 has managed to cause a scare on planes, set a jeep on fire, and incurred damages of $1,400 to a hotel. While investigators take their time to find the new flaw, we just hope that casualties remain to a minimum, and that Samsung does everything in its power to remove these hazardous units off the market.
["source-ndtv"]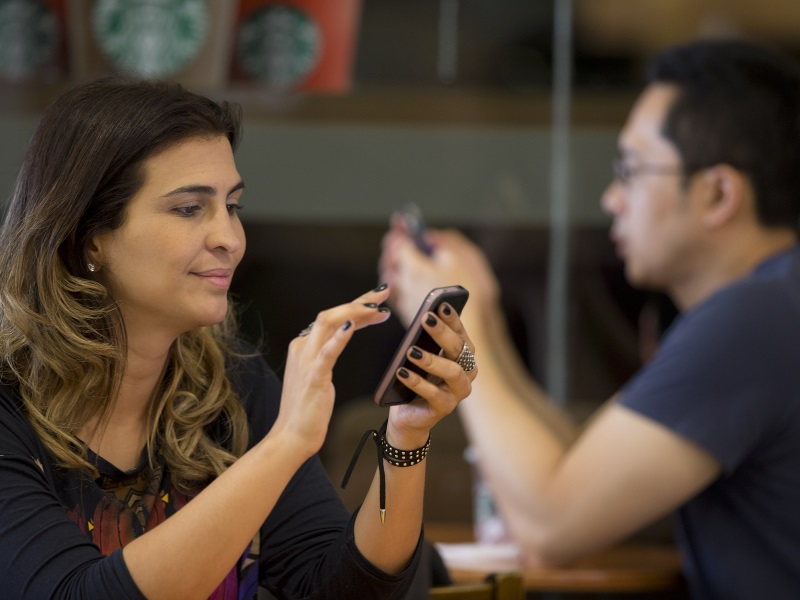 Are you losing interest without problems when trying to cognizance, or having trouble doing quiet obligations and sports? If yes, the pervasive use of a phone can be the cause at the back of those interest-deficit/hyperactivity disease (ADHD)-like symptoms, new research indicates.
latest polls have shown that as many as ninety five percent of telephone users have used their phones during social gatherings; that seven in 10 people used their phones while working; and one in 10 admitted to checking their phones for the duration of intercourse. cellphone proprietors spend almost two hours in keeping with day using their telephones, said lead researcher Kostadin Kushlev from university of Virginia inside the US.
"We found the primary experimental evidence that telephone interruptions can motive extra inattention and hyperactivity – symptoms of interest deficit hyperactivity sickness – even in humans drawn from a nonclinical population," Kushlev said.
for the duration of the take a look at, 221 college students at university of British Columbia in Canada drawn from the general scholar populace were assigned for one week to maximize phone interruptions via retaining notification indicators on, and their telephones inside easy reach.
for the duration of some other week participants have been assigned to minimise phone interruptions by means of keeping signals off and their telephones away.
at the stop of every week, contributors completed questionnaires assessing inattention and hyperactivity.
The results confirmed that the members experienced substantially higher levels of inattention and hyperactivity while signals had been turned on.
The effects advise that even humans who've now not been recognized with ADHD may additionally revel in some of the disorder's signs, such as distraction, trouble focusing and getting bored without problems while looking to recognition, fidgeting, having trouble sitting nevertheless, difficulty doing quiet duties and sports, and restlessness.
"Smartphones can also make contributions to these signs and symptoms through serving as a short and smooth supply of distraction," Kushlev stated.
The silver lining is that the trouble can be became off.
The findings have been provided at the affiliation for Computing equipment's the human-laptop interaction conference in San Jose, California.