OnePlus may soon halt production of its OnePlus 3 smartphone to make way for a new variant, as per industry sources, and it may be called the OnePlus 3s or OnePlus 3 Plus. The Chinese company is said to be working on a refreshed version of the OnePlus 3 which will come with the upgraded Snapdragon 821 processor. The existing OnePlus 3 models feature Qualcomm Snapdragon 820.
Another major change expected on the alleged new OnePlus 3 variant is in terms of the display. The new variants may sport LCD panels instead of Amoled panels, according to industry sources cited by GizmoChina. One of the reasons to opt for LCD panel is said to be the shortage of Amoled panels. The report speculates that the new variant may be called OnePlus 3s or OnePlus 3 Plus.
Notably, the official Twitter handle of OnePlus India is teasing a possible launch. The tweet shared by OnePlus India read, "What do you think OnePlus is up to? All shall be revealed soon" with some of the options included for Twitter users to choose from including new smartphone colour variant, new product unveiling, new shopping experience, or new software experience. We expect that OnePlus may be gearing for all the above listed options and may showcase a new smartphone with a new colour option, updated software and new purchasing options. At the moment, it's unclear whether the company is planning to launch a new variant of its highly appreciated OnePlus 3 smartphone. But we may soon hear more about the plans soon.
OnePlus CEO Pete Lau recently dropped a hint that Android 7.0 Nougat update may soon start rolling out to the OnePlus 3 smartphone. To refresh, the OnePlus 3 was launched in India back in June at a price of Rs. 27,999.
["source-ndtv"]
It's been over three months since the launch of the OnePlus 3 and users of OnePlus' latest flagship device have been waiting eagerly for the latest Android 7.0 Nougat update. OnePlus recently told its fans during a Reddit AMA that it is "actively working" on bringing the latest Android update to its current flagship. CEO Pete Lau has now posted a short clip on Twitter which shows the Android Nougat's 'N' logo on the OnePlus 3.
Keeping true to the company's 'Flagship Killer' title, the OnePlus 3 was launched with impressive, flagship specifications at a nominal price of Rs. 27,999. The dual-SIM smartphone features a 5.5-inch display and full-HD resolution (401ppi). It features Qualcomm Snapdragon 820 SoC (two cores clocked at 2.2GHz, and two cores clocked at 1.6GHz) with Adreno 530 GPU on board, and 6GB of LPDDR4 RAM.
The device was launched running OxygenOS based on Android 6.0.1 Marshmallow. It is well known that the OnePlus devices are developer-friendly leaving the device open for custom-built mods. Thus, some OnePlus 3 users would have already experienced the Android 7.0 Nougat update if they installed the unofficial CyanogenMod CM14 ROM by XDA-Developers. The ROM, however, is very unstable and the developers urge caution for those who wish to install it.
Android 7.0 Nougat brings tons of new features such as multi-window support which will allow you to run two apps side by side, direct reply to notifications, updated Doze for better battery life, virtual reality support and improved system performance.
The company is yet to reveal the exact date of the Android N rollout for the OnePlus 3, but the teaser tells us that the update may be here soon enough.
["source-ndtv"]
OnePlus has begun rolling out the OxygenOS 3.1.2 stable upgrade on OnePlus X that includes Android 6.0.1 Marshmallow, the October Android security patch, and a number of new features. The rollout will reach OnePlus X users through an OTA (over-the-air) update gradually. A few users should be getting the update starting Wednesday, and broader rollout will follow in the coming days.
In addition to finally bringing the Android 6.0.1 Marshmallow to the OnePlus X, the OxygenOS 3.1.2 update brings a number of changes and other new features to the OnePlus X. User will receive new icon packs, an improved UX, and wallpaper picker in the set of launcher upgrades on their devices. A new settings panel along with new native Android app permissions will be included in the update.
OnePlus has also added its own OnePlus Music Player and OnePlus Gallery for the OnePlus X in its new update. There is a new Alert Slider settings with more customisation options on the phone. Of course, the Android security patch for October is included in the OxygenOS update along with general bug fixes, the company announced in its forum thread.
In September, OnePlus X received the OxygenOS 3.1.1 Community build that included September Android security patch. It included the ability to move apps to SD card and other important features. Notably, OnePlus also said that OnePlus X won't be receiving VoLTE capabilities in the wake of recent Reliance Jio 4G service launch.
OnePlus, earlier this month, rolled out the OxygenOS 3.2.6 update for the OnePlus 3 to bring improvements to camera quality, fixes green/ yellow issue, brings optimised white balance, and improved 1080p video recording. Also earlier this month, the OnePlus 2 began receiving the OxygenOS 3.1.0 update that contained the QuadRooter and August Android security patch. The QuadRooter issue that the company fixed in this patch was a set of four vulnerabilities that affects Android devices built on Qualcomm chipsets.
["source-gadgets.ndtv"]
OnePlus has started rolling out community builds of OxygenOS for the OnePlus 3 and OnePlus X smartphones. Unfortunately, the new OxygenOS builds are not based on Android 7.0 Nougat but they bring several new features to the phones.
The Chinese company says that users who have already flashed a previous community build will receive the new update via OTA (over-the-air). Users who are running stock OxygenOS will have to flash the build with the help of ADB sideload. The company recommends users to backup all data on the phones before flashing the build, warning of a possibility of losing personal data. Once the community build is flashed, users will get community OTAs.
OnePlus 3 users can now download the OxygenOS 3.5.2 community build which adds "kill all background processes" button in recents menu; adds long press options in messages app; enhance incoming call notification UI; adds manual "check for update" button; adds additional directions for first fingerprint configuration; add back contacts widget in launcher; new night mode and battery saver modes added in control panel, and support for PIN codes up to 6 digits added. The new community build for the OnePlus 3 also improves dialler speed and brings battery saver mode optimisations and enhancements. Users can download the OxygenOS 3.5.2 community build from here.
The OxygenOS 3.1.1 Community build for the OnePlus X adds the ability to move apps to SD card; improves touch responsiveness, speed, and accuracy; improves HFR setting in video capture; implements September Android security patches, and brings general bug fixes. OnePlus has fixed some of the known issues for SD card stability which was first reported that "Move to SD card" in settings sometimes did not work. The new build also fixes the issue of apps or device crashing if the SD card tray was removed. Users can download the OxygenOS 3.1.1 Community build for the OnePlus X from here.
OnePlus India on Tuesday announced that the OnePlus 2 users will be soon able to take advantage of VoLTE connectivity. In a forum post, the company confirmed that it will roll out an OTA update to the OnePlus 2 smartphone in the next quarter, enabling VoLTE support. OnePlus also hinted that previous smartphones including the OnePlus One and OnePlus X won't be receiving the VoLTE support.
For those unaware, the OnePlus 3 already supports VoLTE (voice over LTE) with HD calling support. "Over [the] last several months, we have been closely collaborating with all telecom partners to enable a full repertoire of upcoming technologies and services including VoLTE out of the box on our latest flagship device, the OnePlus 3," added Vikas Agarwal, General Manager, OnePlus India in a forum post.
Unfortunately, OnePlus India hasn't confirmed a specific release time for the update that enables VoLTE on the OnePlus 2.
Agarwal also said that the VoLTE feature was one of the most requested features from users in India, especially after the launch of Reliance's Jio services.
For OnePlus One and OnePlus X users who want to experience better call quality on Jio network, Agarwal added that they use Jio4GVoice app (formerly known as JioJoin app).
For those who are looking to experience VoLTE via Jio network and already have a Jio SIM can check are list of VoLTE capable phones here.
OnePlus on Wednesday announced that the Soft Gold variant of the OnePlus 3 will be launching in India in the first week of October. The company notes the launch timing is meant to coincide with the festive season in the country.
The OnePlus 3 Soft Gold variant will sport the same price tag as the Graphite colour variant, and will be available at Rs. 27,999. OnePlus also announced launch offers for the smartphone, with Rs. 500 worth of Amazon Kindle Credits, a 12-month double data offer from Idea Cellular, and 12-month OnePlus complimentary accidental damage protection via Servify.
The Graphite colour variant of the OnePlus 3 (Review) was launched globally and in India back in June, and we found it to be a smartphone that ticked almost all the right boxes in our review.
The dual-SIM OnePlus 3 runs OxygenOS based on Android 6.0.1 Marshmallow, and sports a 5.5-inch full-HD Optic Amoled display with Gorilla Glass 4 protection. The smartphone is powered by a Qualcomm Snapdragon 820 SoC that's coupled with 6GB of LPDDR4 RAM. The smartphone features a home button which sports a fingerprint sensor. It also comes with capacitive hardware keys, apart from the Alert Slider.
The OnePlus 3 has a 16-megapixel rear camera with a Sony IMX298 sensor, an f/2.0 aperture, OIS and EIS, and PDAF autofocus, apart from RAW image support, 4K video recording support, and a Smile Capture mode. The front camera bears a Sony IMX179 sensor, an f/2.0 aperture on the fixed focus lens, and benefits from EIS. It can also handle 1080p video recording. The OnePlus 3 sports 64GB of inbuilt storage, which is not expandable.
The modem on board the OnePlus 3 offers 4G LTE Cat. 6 connectivity, with support for India's LTE bands. Other connectivity options include Wi-Fi 802.11ac, Bluetooth 4.2, NFC (unlike the OnePlus 2), USB Type-C port, a 3.5mm audio jack, and GPS/ A-GPS. It measures 152.7×74.7×7.35mm, and weighs in at 158 grams. It is powered by a non-removable 3000mAh battery that's bundled with a Dash Charge adapter.
["source-gadgets.ndtv"]
OnePlus has started rolling out OxygenOS 3.1.0 update to OnePlus 2 users, containing both QuadRooter patch and August security patch. The update contains other fixes and improvements but most importantly brings these two security patches to the smartphone.
As per the change log posted by the company on its official forum, the OxygenOS 3.1.0 update brings along fixes for some notification issues, delivers improved performance in Doze Mode, and addition of media sound toggle for alert slider.
Moreover, the OxygenOS 3.1.0 update fixes the silent mode issue associated with alert slider. Apart from the aforementioned changes, the firmware brings along certain other bug fixes as well.
The QuadRooter issue that the update claims to patch is a set of four vulnerabilities that affects Android devices built on Qualcomm chipsets. According to the Check Point research team, which first highlighted the issue last month, if any one of the four vulnerabilities is exploited, an attacker can trigger privilege escalations for the purpose of gaining root access to a device.
"An attacker can exploit these vulnerabilities using a malicious app. Such an app would require no special permissions to take advantage of these vulnerabilities, alleviating any suspicion users may have when installing," Check Point mobile research team pointed out in its report.
The company has clarified in its post that as usual, the update rollout will be incremental and should show up for most users soon enough.
["source-ndtv"]
Cyanogen last week started rolling out new features from Microsoft's Cortana voice-based virtual assistant for the OnePlus One users running Cyanogen OS 13.1 in India. The company says that the 'Cortana India update' will automatically start rolling out to the OnePlus One users when it is connected to a Wi-Fi.
Unlike Cortana for Android, the version Cyanogen uses is deeply integrated into the OS which means OnePlus One users can get things done by their voice commands. Some of the functions that the Cortana can do without need of a touch are to set an alarm, turn on or off Wi-Fi connectivity.
To recall, the Cortana integration was made available to the OnePlus One back in January with Cyanogen OS 12.1.1, after being promised in September last year. It was then only made available to users in the US and China, similar to the how the Cortana for Android app was rolled out.
"We're happy to announce that we're launching Cortana in India on Cyanogen OS first. OnePlus One owners running 13.1 in India can now take advantage of all of the awesome features available from Cortana," said Cyanogen team in a blog post.
Apart from the regular Cortana features, Cyanogen has also enabled added the new Cortana mod for Camera and Lock Screen – made available to users in other regions with Cyanogen OS 13.1 and the Mod support it introduced in June. This allows users to give commands voice commands for taking a selfie or start searching right from the lock screen.
In separate news, OnePlus has confirmed that it is merging the Oxygen OS and the Hydrogen OS for future devices. OnePlus revealed the plans to XDA Developers and claimed that the merger will enable in faster updates. The company said that it will merge the OxygenOS and HydrogenOS teams to "work as one unified team on this one combined platform."
The OnePlus team said, "The main benefit of combining our team resources is to speed up software updates. We know we have some room to continue improving there, and this is an important step in the right direction."
["source-gadgets.ndtv"]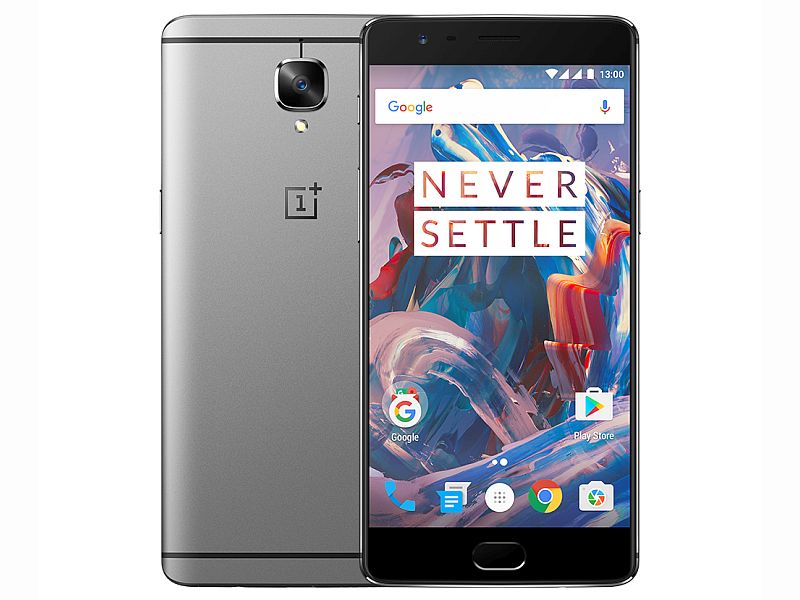 These days, rumours and leaks in the tech industry are no joke. In the lead-up to most important device launch events, almost all the specifications and the hardware designs are leaked with unprecedented regularity. Maybe this is the reason why OnePlus co-founder Carl Pei quashed the rumour of a mini variant of OnePlus 3 by himself on social networking website Twitter.
Last week, a report by Phone Arena suggested that a new smartphone that had surfaced on benchmark site GFXBench with almost similar specs to the OnePlus 3 apart from the screen size may be the OnePlus 3 Mini.
Carl Pei replied on a link to the story on Twitter by saying just plain "No" followed by "#rumorshutdown". While this might be an indication that either the listing was entirely false, could point to another Android phone by a different smartphone manufacturer, which would bear the same specifications as OnePlus 3 but in a smaller size.
According to the leak, the benchmark listing on GFXBench showed a smartphone with a 4.6-inch full-HD (1080×1920 pixels) display that was powered by a Snapdragon 820 SoC and an Adreno 530 GPU. The phone also features 6GB of RAM and has inbuilt storage of 64GB.
Last week the company also decided to halt sales of OnePlus 3, as it is struggling to keep up with the demand, from this Tuesday in 23 European countries for over a month, giving its inventory time to replenish.
["source-gadgets.ndtv"]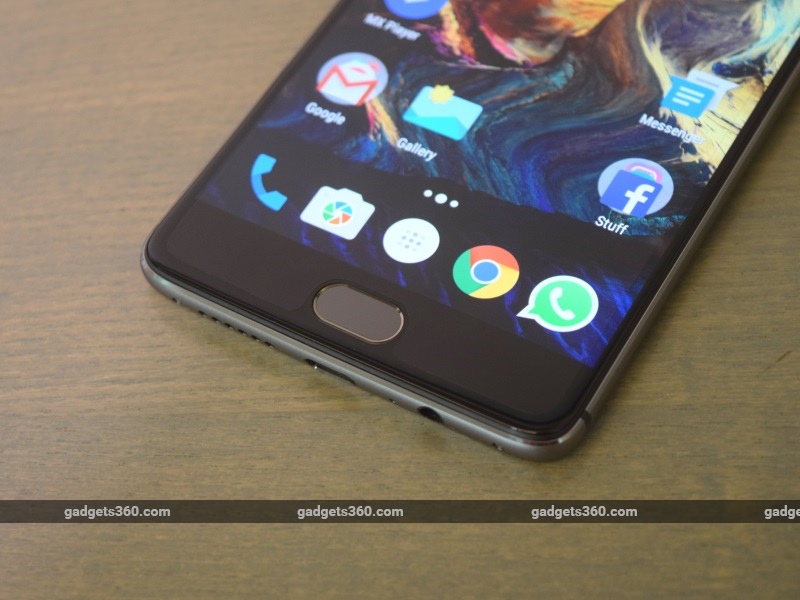 OnePlus has received criticism around the world for struggling to keep up with the demand for the phones produced by the company. The company initially used the invite system to dodge the demand issue but decided to do away with it this year with the launch of its smartphone OnePlus 3. As it turns out, the company was not equipped to handle the demand for the OnePlus 3 from Europe.
The company has decided to halt sales of OnePlus 3 temporarily in 23 European countries so that its inventory gets the time to replenish. The list of the countries includes Austria, France, Greece, Ireland, Italy, Netherlands, Portugal, and Spain.
Company co-founder Carl Pei in a blog post on Wednesday said, "We are working hard to secure more stock and fire up more production lines so that we can fulfill our goal of putting premium products into the hands of as many people as possible."
The sales will be halted from August 9 to September 12 as per the blog post.
Interestingly, there is a new phone that has surfaced on benchmark site GFXBench that has almost similar specs to OnePlus 3 apart from the screen size, which is mentioned to be 4.6-inch in this case, reports Phone Arena, which also speculates the smartphone may be called the OnePlus 3 Mini.
The benchmark listing on GFXBench shows a smartphone with a full-HD resolution (1080×1920 pixels), and powered by the Snapdragon 820 SoC and the Adreno 530 GPU. The phone also features 6GB of RAM and has inbuilt storage of 64GB.
Although there is no proof that the phone has anything to do with OnePlus, the similarity in specifications might suggest a mini variant of company's highly-successful smartphone OnePlus 3.