A replacement model of the fire-prone Samsung Galaxy Note 7 smartphone began smoking inside a US plane on Wednesday, the family that owns it said, prompting fresh investigations by the Consumer Product Safety Commission and the Federal Aviation Administration.
A problem with the replacement for the Galaxy Note 7 model would create a new, embarrassing and potentially costly chapter to a global scandal which has hurt Samsung's reputation. It also could add new dangers for consumers.
Indiana passenger Brian Green's phone began emitting smoke inside a Southwest Airlines Co flight to Baltimore from Louisville, Kentucky, his wife Sarah told Reuters after speaking with her husband. She said that Green had replaced the original phone about two weeks ago after getting a text message from Samsung.
Samsung said in a statement it was working to recover the device and to understand the cause. "Until we are able to retrieve the device, we cannot confirm that this incident involves the new Galaxy Note 7," the South Korean company said.
The world's largest smartphone maker announced a global recall of at least 2.5 million of its flagship Galaxy Note 7 smartphones in 10 markets last month due to faulty batteries causing some phones to catch fire.
The US Consumer Product Safety Commission (CPSC) is in touch with the Federal Aviation Administration (FAA), Samsung and the phone's owner to gather facts, Chairman Elliot Kaye said in a statement, reminding consumers that they could get refunds for the troubled model.
The FAA said in a statement that it had confirmed a Samsung phone caused the smoke on the Southwest flight and that it was investigating the incident.
Technology news site The Verge, which earlier reported the incident, quoted Brian Green as saying the phone was a replacement, and it posted a picture taken by him of the packaging. The picture showed an identifying label with a black box, which Samsung has described as the indicator of a replacement phone. A spokeswoman declined to comment on the picture.
Samsung customers in China have reported problems with phones that have the same battery as the global replacement model, but Samsung has said it examined the Chinese phones and found the batteries were not at fault.
Green picked up the new phone at an AT&T Inc store on Sept. 21, the Verge said.
Southwest said the plane was evacuated after a customer reported smoke from a Samsung device. All passengers and crew exited the plane and no injuries were reported, a Southwest Airlines spokesperson said.
["source-ndtv"]

We're just a few hours away from the launch of Google's Pixel smartphones and the leaks continue to pour in. After pretty much revealing all there is to know about the devices on UK retailer Carphone Warehouse, we now have a little more from Verizon. The listing on Verizon's site unofficially confirms a Blue model along with Black and White options that was previously leaked by Canadian carriers Bell and Telus.
The listing, spotted by Gizmodo, also shows some highlights about the devices, which includes what Verizon is calling 'Google Magic', which could just be the site's own marketing ploy, but could also refer to a new, unknown feature. The site further reveals that the Google Pixel and Pixel XL will be offered in 32GB and 128GB storage options. Lastly and unsurprisingly, the devices come with 4G LTE support.
A separate reveal by TheTrademarkNinja shows an EU trademark application filed by the company with an official logo that reads "G Pixel Phone by Google", which confirms that the devices are in fact going to be 'Pixel' smartphones.
Based on the Carphone Warehouse leak, the Google Pixel is said to feature a 5-inch full-HD (1080 x 1920 pixels) Amoled display with a pixel density of 441ppi and Gorilla Glass 4 on top. The device is powered by a 2.15GHz quad-core Snapdragon 821 processor with 4GB of RAM.
Meanwhile, the Google Pixel XL is listed with a 5.5-inch Quad HD (1440×2560 pixels) display sporting a pixel density of 534ppi and Gorilla Glass 4 on top. Other than the size and resolution of the display, the rest of the features are similar to the smaller Pixel. Both the devices also feature a 12-megapixel rear camera and 8-megapixel front.
The Pixel and Pixel XL will run on Android 7.1 Nougat with Pixel Launcher. The listings also mention both 32GB and 128GB inbuilt storage variants. Storage expansion via microSD card is also listed, but this seems unlikely considering Google's entire previous Nexus lineup. The Pixel is listed to sport a 2770mAh battery, and the Pixel XL is listed with a bigger 3450mAh battery, both with fast charging capability.
On the software front, the Pixels is likely to come with Google's latest Allo and Duo applications preloaded. Carphone Warehouse also revealed the two devices will offer unlimited storage for photos and videos at full resolution with Google Photos.
Along with the unveiling of the Pixel smartphones, the event on Tuesday is also expected to see the launch of the Google Home smart speaker, alongside other rumoured products like the Google Chromecast Ultra, and Google Wi-Fi smart router. The Daydream VR headset unveiled at at Google I/O this year is also expected to make an appearance.
Google's event is set to start at 9:00am PT (9:30pm IST) on Tuesday, and Gadgets 360 will be covering the event live from San Francisco – so stay tuned.
 
["source-gadgets.ndtv"]
Japan's Sharp Corp said it will spend $570 million (roughly Rs. 3,792 crores) on its organic light-emitting diode (Oled) screen business – one of its first major investments since it was taken over by Taiwan's Foxconn although the amount pales in comparison to efforts by South Korean rivals.
Manufacturers of consumer and other electronics are gradually shifting towards Oled screens which are generally thinner and are more flexible than liquid crystal display (LCD) screens.
Sharp said it will invest in pilot production lines at its plants in Osaka and in Mie prefecture, western Japan, which are due to start between April and June 2018.
Sharp is hoping to team up with its domestic rival Japan Display Inc on Oled displays, the Nikkei business daily reported last month, quoting new CEO Tai Jeng-wu.
Foxconn, formally known as Hon Hai Precision Industry Co Ltd , secured control of Sharp last month in a deal that gives its access to the Japanese firm's advanced screen technology and which is likely to help strengthen its pricing power with major client Apple Inc.
South Korean rivals have bet heavily on the technology over the last two years. LG Display Co Ltd said last year it would invest KRW 10 trillion ($9 billion) in a new plant to make the ultra-thin panels. Samsung Display, an unlisted unit of Samsung Electronics Co Ltd that's the largest maker of Oleds for smartphones, is investing KRW 4 trillion by 2017 in an Oled production line.
Research firm IHS has forecast that shipments of Oled smartphone panels will overtake LCDs in 2020.
["source-gadgets.ndtv"]
We all know – and most of us are eagerly awaiting – Nokia's upcoming return to the smartphone market. In August, a report cited a Nokia executive to claim the company would launch four Android-based devices in the fourth quarter of 2016. Since then, a number of contradictory rumours have surfaced regarding the name and features of the upcoming devices. In late August, two Nokia-branded Android devices – Nokia 5320 and Nokia 1490 – were spotted on GeekBench. Now, a new Nokia device, named D1C, has made its way to the benchmark site.
While the Nokia 5320 is touted to be a high-end device with Qualcomm's Snapdragon 820 powering it, the D1C appears to be in the mid-range level. The website mentions a Qualcomm octa-core processor powering the handset clocked at 1.4GHz with Adreno 505 GPU and 3GB of RAM. The device is likely to run Android 7.0 Nougat according to the listing.
GeekBench gave the D1C a score of 656 single-core performance and 3120 in multi-score performance which is decent for a mid-range device. Being a benchmark page, the information on the device is still limited.
Nokia's comeback has been highly anticipated since May when the Finnish company granted HMD Global the exclusive license to create Nokia-branded Android mobile phones and tablets for the next 10 years.
Nokia has already launched an Android-powered device with the N1 tablet, which was received positively by the public, as well as the Z Launcher for Android 4.1 Jelly Bean. However, Nokia will be aiming to make a bigger splash with its upcoming smartphones.
With the D1C, Nokia is now expected to launch at least three smartphones before the year ends with no information yet on when the Finnish company is likely to hold the launch event.
["source-gadgets.ndtv"]
Lenovo acquired Motorola Mobility from Google in 2014 for $2.9 billion. Since then, Lenovo has almost killed the brand's identity, retaining just the 'Moto' bit. However, the Chinese smartphone and PC manufacturer wants to run its loyal users through a nostalgia of 'Hello Moto' boot animation.
If you remember, Motorola under Google used to ship firmware that had 'Hello Moto' boot animation for Moto X smartphones. These animations were frequently updated as well. After Lenovo took possession of Motorola Mobility, however, things were expected to change. However, it's now evident that Lenovo is aware of Motorola's popularity as a brand that used to make some durable and wonderful smartphones back in time.
Therefore, Lenovo on Thursday posted a video of the 'Hello Moto' boot animation, and said it will be "the power-up on new Moto phones." The YouTube video shows the famous 'Hello Moto' signature line followed by a series of colourful patterns and images, and finally ending with a Lenovo logo.
Lenovo has not given any official word as to which Moto phones will get the boot animation, but if following tradition, it should become available on the Moto X family. The update may soon be rolled out via OTA to the users. We are also not sure if the update will reach the 2015 range of Moto phones such as Moto X Gen 2.
Do you like Lenovo's efforts to revive Motorola's resonance as a brand in the market? Let us know in the comments below.
["source-gadgets.ndtv"]
LG at its September 7 event launched the first new smartphone to run Android 7.0 Nougat out-of-the-box – the LG V20 – with dual screen and dual cameras. The price and availability details were not given by the company then. Now the company has officially confirmed that LG V20 is going to be available starting this week. The smartphone will make its public debut in LG's home country, South Korea, followed by other regions like North America, Asia, Latin America, and the Middle East over the course of the next several weeks. Pricing and availability for each region will be announced at the time of the local launch.
In addition to that, US e-commerce website B&H has listed the unlocked version of LG V20 for pre-orders starting October 17. However, it has not specified the price and availability of the smartphone in the US on its website. However, according to The Korea Times, LG V20 is reported to be priced at an equivalent of $804 (roughly Rs. 53,000) in its home market South Korea, where it is also launching first.
To recall, the LG V20 is an attempt from the company to revive the sales, as its flagship – the modular LG G5 smartphone – failed to do well in the market. It comes with a 5.7-inch main IPS Quantum Display and also a secondary display, such as was seen on the LG V10. The secondary display comes with a font size that's 50 percent larger than that of V10.
The LG V20 packs a quad-core Qualcomm MSM8996 Snapdragon 820 CPU, with two cores clocked at 2.15GHz and the other two running at 1.6GHz. It has 32GB and 64GB inbuilt storage options, with a support to expand via microSD card (up to 256GB). It also packs a 3200mAh battery. There is a dual rear camera setup in the smartphone, with a 135-degree 8-megapixel lens accompanied by 16-megapixel 75-degree lens, apart from a 5-megapixel 120-degree lens shooter on the front.
The V20 comes with features like 32-bit Hi-Fi Quad DAC, HD Audio Recorder, and B&O Play speakers. It houses a bottom-mounted USB Type-C port and it will be available Titan, Silver, and Pink colour variants. In the meanwhile, LG India's Managing Director, Kim Ki-Wan, confirmed to Gadgets 360 that the company plans to bring the LG V20 smartphone to India soon.
["source-gadgets.ndtv"]
BlackBerry Ltd. reported fiscal second-quarter sales that missed analyst estimates and said it will stop making its iconic smartphones and focus on its software business. The shares rose in premarket trading in New York.
Key points
Fiscal second-quarter earnings per share, excluding some items, was flat, compared with analysts' average estimate of a loss of 5 cents. Revenue in the quarter was $352 million, missing estimates of $390 million (roughly Rs. 2,592 crores). Software revenue was $156 million (roughly Rs. 1,037 crores), more than double what it was in the same period last year, but down sequentially from $166 million last quarter. Shares gained 6 percent to $8.35 in early trading. BlackBerry enters joint venture with Indonesia-based BB Merah Putih to make and distribute BlackBerry-branded devices. Chief Financial Officer James Yersh was replaced by Steve Capelli from Sybase, a company now owned by SAP SE that BlackBerry Chief Executive Officer John Chen used to run.
The big picture
BlackBerry has completely outsourced smartphone design and production, a process that Chen had been doing piecemeal since taking over as CEO almost three years ago. Analysts had been holding their breath for the news after Chen said September was his deadline for making the chronically money-losing device business profitable. BlackBerry's device business, which it calls "Mobility Solutions," will focus on developing applications and an extra-secure version of Google's Android operating system that it can license to other companies.
"Our new Mobility Solutions strategy is showing signs of momentum, including our first major device software licensing agreement with a telecom joint venture in Indonesia," Chen said in a statement. "Under this strategy, we are focusing on software development, including security and applications. The company plans to end all internal hardware development and will outsource that function to partners. This allows us to reduce capital requirements and enhance return on invested capital."
["source-gadgets.ndtv"]
LeEco on Thursday announced that the Le Max 2 will be available at a discounted price of Rs. 17,999 from October 1 to October 6 on LeMall.com. The company also announced that the Le Max 2 will no longer be exclusive to LeMall.com and Flipkart, but will from next week also become available on Amazon India and Snapdeal. The smartphone will be available at its discounted price across Amazon, Flipkart, and Snapdeal as well, but on different days.
Note that the temporary price cut is on the 4GB RAM/ 32GB storage variant of the Le Max 2, which was launched at Rs. 22,999 in June this year – translating to a discount of Rs. 5,000. As we mentioned, the Le Max 2 will also be available with its discounted price on Amazon, Flipkart, and Snapdeal, during their respective sales.
LeEco will sell Le Max 2 at the same discounted price of Rs. 17,999 during Flipkart's Big Billion Day, from October 2 to October 6. It will be available at the same price during Amazon's Great Indian Festival sale from October 1 to October 5, and, on Snapdeal's Unbox Diwali Sale from October 2 to October 6. Notably, LeEco is holding a flash sale on LeMall.com on Friday, and 2,000 participants of the sale will receive a voucher for and additional Rs. 1,000 discount on LeMall.com purchases from October 1 to October 6.
To recall, the Le Max 2 was launched in two variants – 4GB/ 32GB & 6GB/ 64GB – by the Chinese conglomerate at its Future2 event held in June. The 6GB RAM variant was priced at Rs. 29,999, and no discount has been announced for it. The smartphone runs on Android 6.0 Marshmallow and packs a 5.7-inch QHD bezel-less 'Super Retina' display, 64-bit quad-core Qualcomm Snapdragon 820 processor, a 21-megapixel rear camera, 8-megapixel front camera, a 3100mAh battery, and supports 4G LTE in India, apart from VoLTE support.
LeEco iterates that the Le Max 2 has a unique dual fast charging system, combining company's technology with the Qualcomm Quick Charge 2.0 tech, to provide 3.5 hours of battery life with a mere 5 minute charge, along with a Sense ID 3D fingerprint technology.
Commenting on the new e-commerce partnerships, Atul Jain, COO, Smart Electronics Business, LeEco India said, "We have had a great relationship with Flipkart and we are confident that it will only strengthen as we go forward. To ensure that more users have access to our Le Max2, we are delighted to announce our partnership with Amazon India and Snapdeal. We are confident that our users will enjoy the new Le Max2 experience, which is now available at a special price of Rs. 17,999 for the festive sales. Through this move, we now have presence on all major ecommerce platforms in India along with our very own LeMall.com."
Commenting on the partnership, Arun Srinivasan, Category Leader-Consumer Electronics, Amazon India, said "We are happy to partner with LeEco India ahead of the festive season and offer our customers an easy and convenient access to the Le Max2. We are confident that this device will become a popular choice for customers during the festive season."
Commenting on the partnership, Tony Navin, Senior Vice President – Partnerships and Strategic Initiatives, Snapdeal said, "We are very glad to partner with LeEco and provide them a platform through which they can reach to a new set of customers for their exciting product range. This coming festive season, we aim to offer our customer with an enhanced shopping experience with a wide variety of products."
["source-gadgets.ndtv"]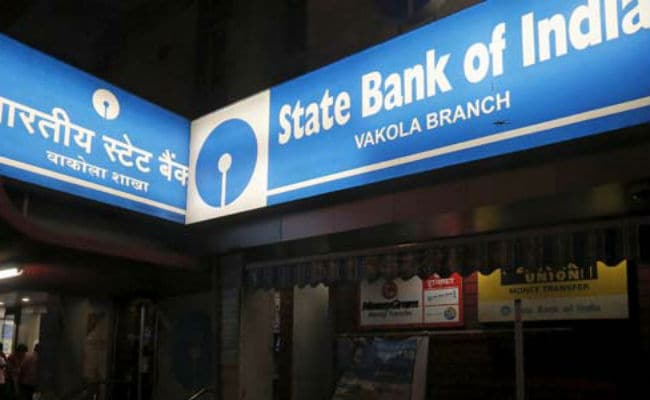 New Delhi: As part of the consolidation process within the SBI Group, its five associate banks including State Bank of Bikaner and Jaipur (SBBJ) will soon submit to the Reserve Bank of India the scheme of acquisition as ratified by shareholders.
The board of the directors has considered the report of the expert committee set up to look into the written objections from shareholders in terms of the Grievance Redressal Mechanism set up as part of the scheme of acquisition, SBBJ said in a regulatory filing on stock exchanges on Monday.
The board on Monday approved the August 18 scheme of acquisition without any modification, it said.
It further said that scheme of acquisition of SBBJ along with the Report of the Expert Committee will be submitted to the RBI for their consideration and approval.
"Upon approval, RBI shall submit the scheme of acquisition as approved by it to the government of India for approval and issue of order of Acquisition under section 35 of the SBI Act 1955," it said.
Other associates, State Bank of Mysore and State Bank of Travancore, also made similar announcements on Monday.
The government had earlier this year cleared the proposal to merge SBI with its five associate banks – SBBJ, State Bank of Travancore, State Bank of Patiala, State Bank of Hyderabad – and the new Bharatiya Mahila Bank (BMB).
In August, SBI had said that all its associate banks and BMB will be merged into it that will add an additional Rs. 8 lakh crore to its assets making it a banking behemoth with total assets of Rs. 30 lakh crore, an increase of about 36 per cent.
SBI deputy managing director (associates and subsidiaries) Neeraj Vyas said: "There were three valid grievances each for SBT, SBBJ and SBM, which were taken by the expert committee. The committee found the swap ratios to be correct and so rejected all the grievances.
"The boards of these three listed banks at a meeting held today viewed the expert committee recommendations and reconfirmed the swap ratio."
In the filing, SBBJ, SBT and SBM said: "The boards have considered the report of the expert committee set up to consider the written objections from shareholders in terms of the grievance redressal mechanism set up as part of the merger scheme which was approved by the boards on August 18, and have approved the scheme without any modifications thereto."
On August 18, the SBI board had announced the share swap ratio for three of the listed associate banks and Bhartiya Mahila Bank.
As per the merger proposal, SBBJ shareholders will get 28 shares of SBI (Rs. 1 each) for every 10 shares (Rs. 10 each).
Similarly, SBM and SBT shareholders will get 22 shares of SBI for every 10 shares.
In case of Bharatiya Mahila Bank, 4,42,31,510 shares of SBI will be swapped for every 100 crore of Rs. 10 each.
SBI appointed an expert committee for grievance redressals of minority shareholders with regard to the share swap ratios. The panel was given 21 days to register their complaints. The grievance redressals committee was headed by a High Court judge and two chartered accountants.
The proposal will now be sent to the SBI board in 2-3 days which will take the final view, Mr Vyas said. Once the board takes a view, the bank will have to send the proposal to the RBI and then to the government for final approval.
In an interview earlier this month, SBI chairperson Arundhati Bhattacharya had told PTI that the merger process would begin by the end of October and would be completed by March 2017.
"The merger process will start by October-end… after the grievance committee report, we will send it to the Reserve Bank and then to the government, which may probably take a month. After this the merger can happen," Ms Bhattacharya had said, adding that the intention is to complete the merger by March 2017.
With the merger of all five associates and BMBL, SBI will become a global-sized bank. The combined entity will have 22,500 branches and 58,000 ATMs serving over 50 crore customers.
SBI has now close to 16,500 branches, including 191 foreign offices spread across 36 countries. SBI first merged State Bank of Saurashtra with itself in 2008. Two years later, State Bank of Indore was merged.
 
["source-ndtv"]
Samsung says new Galaxy Note 7 smartphones will be available in US stores starting Wednesday to replace about 1 million devices that are being recalled because their batteries can catch fire.
The South Korean company has been scrambling to fix problems caused by faulty batteries in the latest version of its top-of-the-line smartphone, which first went on sale last month.
When it first offered on September 2 to replace the affected Note 7 phones, Samsung said it would swap them for models of its other phones, such as the Galaxy S7, until supplies of replacement Note 7 devices became available.
Samsung followed up last week by announcing that US consumers who had purchased one of the recalled phones could choose between a replacement or a refund for the device, which sells for about $850. That offer was jointly announced with officials at the US Consumer Product Safety Commission after Samsung was criticized for not coordinating more closely with the commission.
Safety officials have urged Note 7 owners to turn off their phones and return them immediately. They cited reports of Note 7 batteries overheating in the United States, including 26 instances where individuals were burned and 55 that caused property damage.
The problem doesn't affect all Note 7 phones, because Samsung uses batteries from different suppliers. But the company has said about 2.5 million devices may be affected worldwide, including 1 million sold in the United States.
Samsung also said it's pushing out two software updates through wireless carriers. One will show a green battery icon to confirm that a Note 7 device is a new one that doesn't have the battery problem. The other will display a short notice to owners of older phones covered by the recall, telling them to turn off their device and take it in for a replacement.
About a quarter of affected phones had been exchanged in the United States by Tuesday, according to a spokeswoman for Samsung's US subsidiary. She was unable to say how many Note 7 buyers sought refunds, but said "the vast majority" received a different Samsung phone as a replacement.
["source-gadgets.ndtv"]