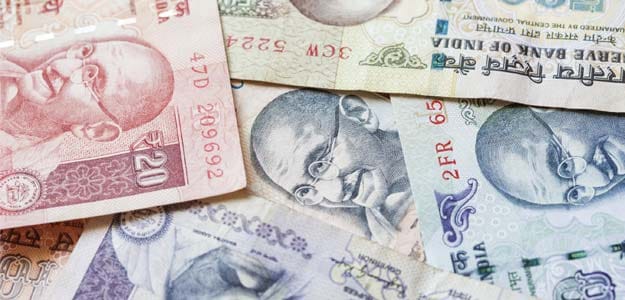 Hyderabad: Buoyed by strong stock markets, Labour Minister Bandaru Dattatreya has said the Employees Provident Fund Organisation may invest up to 12 per cent of its investable amount in equities over a period of time.
According to the minister, as of June 30, retirement fund body EPFO invested Rs 7,468 crore in two index-linked ETFs (exchange-traded funds) – one to the BSE's Sensex and the other to NSE's Nifty – and as of now the market value of the investment stood at Rs 8,024 crore with 7.45 per cent yield.
"There will be a CBT meeting before July 22. We may take a decision on the quantum of investments to be made in ETF. We are in discussions with Bombay and National Stock Exchanges also. The investment will certainly increase (over last year)."
"The Finance Ministry gave us clearance to invest from 5 to 15 per cent. It is a long term investment. It may up to 10 to 12 per cent also depending up on the market conditions. We expect the markets would be stabilised in the long run. Markets also need money," Mr Dattatreya told PTI.
The Finance Ministry has given its consent to EPFO to invest from 5 per cent to 15 per cent of the investable income of the organisation every year.
Investable income is the net income of the organisation from the investments it had already made in various forms and fresh contributions, among others.
This year, the investable income would be Rs 1.35 lakh crore, said an official.
The minister had earlier indicated that the investment would be over 5 per cent this year.
Replying to a query, he said the ministry is all set to restructure its flagship unit EPFO keeping in view the growing number of subscribers and services it should offer.
"We are creating 21 zones in place of the existing 10 zones. Factors such as extension of EPFO service in the coming days and reducing the employee strength (for firms) from the existing 20 to 10 for EPFO (contribution) eligibility, bringing the rural, semi-urban, unorganised, contract workers into the fold of EPFO social security may result in increase of PF subscribers from existing 6 crores to about 9 crores in the country, prompted reorganisation of the EPFO," the minister said.
He further said that an amendment to the EPF Act in Parliament is proposed and the Cabinet approval is in the process.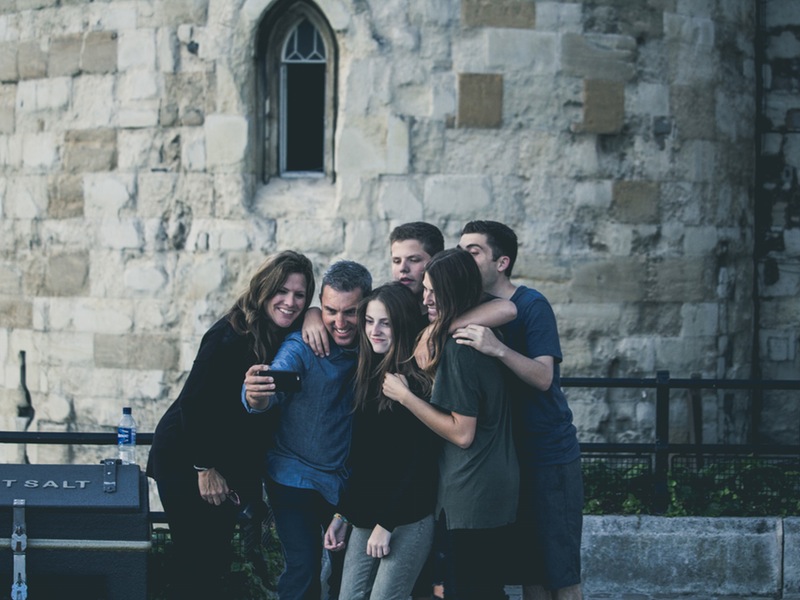 Selfie addicts, beware! Constantly takings too many pictures of yourself may cause you to develop a "selfie elbow", doctors have warned.
Like tennis elbow or golfer's elbow, a dedication to selfie-taking is landing people in the doctor's office.
According to Jordan Metzl, a sports medicine physician at Hospital for Special Surgery in the US, the problem is overuse.
Like carpal tunnel and tendinitis, it is the repetitive nature of the task that causes the aches. If you do something enough times – typing, texting, or taking selfies – it is going to have consequences.
"Basically, the interface between technology and the human body sometimes causes injuries of over-exuberance," Metzl said.
"We used to see it with Blackberry phones – it was a real thing. People would get tendinitis in their thumb because they were on their Blackberries all the time," he said.
"You put too much stress on the muscle and it irritates the area where the muscle comes off the bone and you get this inflammatory response," said Metzl.
He advises switching arms for balancing the burden, or using painkillers.
There is a rising concern about the increase in tech injuries in teens, 'Elle.com' reported.
Gaming, using Snapchat, selfie-taking, texting and tweeting, teens are more prone to overuse injuries than ever before.
"In recent years we've been seeing an increase in carpal tunnel syndrome and tendinitis from overuse in teens, where 10 to 15 years ago it was mostly scraped knees and falling off a bike," said Charles Kim, a musculoskeletal rehab specialist at Rusk Rehabilitation at New York University Langone Medical Centre.
Kim suggests a selfie stick for the dedicated documenters – which works like an arm extender and takes the pressure off the elbow.
["source-gadgets.ndtv"]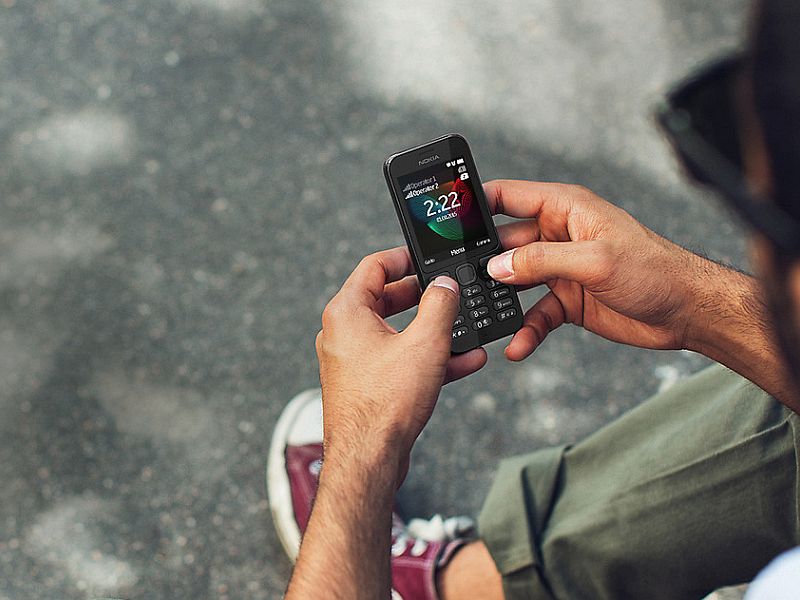 Costs of Characteristic Telephones are anticipated to rise up to five percentage Quickly as decline in supply of key additives from China following closure of some factories is jacking up cloth prices, industry players stated.
Cell telephone enterprise body Indian Cellular Association (ICA) expects Expenses to growth with the aid of three-5 percent as key additives which includes display and batteries are turning dearer.
"display and battery are  principal components of Characteristic Telephones. As a result of consolidation in China there's stress on supply and price of these additives," ICA National President Pankaj Mohindroo stated.
industry information suggests that despite surge in shipments of smartphones in the united states of america, round 60 percent Mobile subscribers are the use of Feature Phones. As in step with Trai facts, the variety of Cellular subscribers turned into eighty two.6 crore as on April 2016. The Expenses of Characteristic Telephones begin from around Rs. 500 and go up to round Rs. four,000.
MTech Mobiles Managing Director Vivek Agarwal said that Charges of Liquid crystal display displays have almost doubled due to closure of some glass factories in China.
"cloth unavailability is impacting the marketplace. because of massive competition Cell players are paying Greater for the substances," he said.
Agarwal additionally said that economies of scale in China appears to had been impacted because of increase in Mobile production in India. Closure of plants is setting stress on sourcing additives from China which is going to effect the Costs. "The groups could want to boom their Costs by means of five percentage at least to sustain their income," Agarwal said.
MTech has a Cellular production unit at Baddi in Himachal Pradesh and it produces three lakh handsets each month. "Function smartphone market, although quite big, is going via hyper competition. Margins are all the way down to zero or bad if supply isn't always tied up. display and batteries are specially toning up. We should see Charges toning up via 3-five percentage as a minimum for survival," Mohindroo stated.
According to ICA, charge of LCDs has extended with the aid of 5-8 percentage, of batteries by 2-three percentage and of memory playing cards by means of 2-three percent.
Characteristic telephone maker itel Cellular stated primary shortage is in LCDs if you want to result in rate growth.
"major scarcity is in Liquid crystal display glass. The cost effect is near Rs. 60-eighty. Itel will increase the rate between Rs. 30-50 in decided on Characteristic phone models," itel Cellular CEO Sudhir Kumar stated.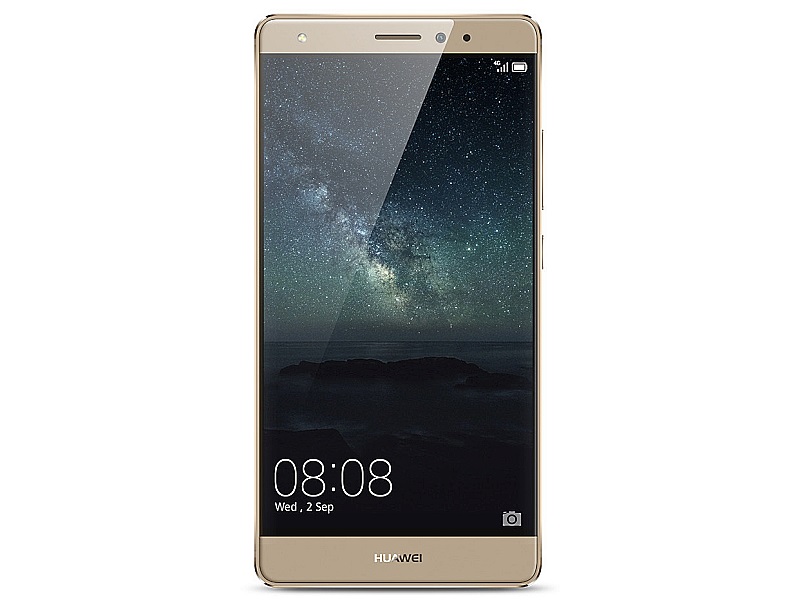 Huawei is web hosting a pre-IFA occasion on September 1, wherein it became heavily anticipated to unveil the Mate 9 phone. However, a company Executive has now confirmed that this May not be the case. The corporation isn't always unveiling the Huawei Mate eight successor on the event in Berlin.
Huawei's cell product line supervisor Bruce Lee, speakme to GizmoChina, found out the enterprise would no longer Launch the Huawei Mate nine so early. The Mate eight turned into unveiled in November closing 12 months, and Huawei will stick to its twelve months cycle.
The Mate 9 has been subjected to pretty some leaks as well currently, and is anticipated to include home-grown Kirin 960 octa-middle chipset, and game a 20-megapixel rear digicam setup. Anyhow, speculations of what could be launched on the occasion have commenced once more. The Huawei Mate eight with Force Touch show was noticed on Tenaa recently, and the Chinese language telecommunications giant may want to probably Release simply that.
The business enterprise is likewise expected to Release pills and wearables at the event, but no specifics on that the front but. Huawei is also rumoured to be working on its very own running gadget, to let move of its dependence on Google's Android. The undertaking, However, is stated to be in its early ranges, so an unveiling in September is not likely.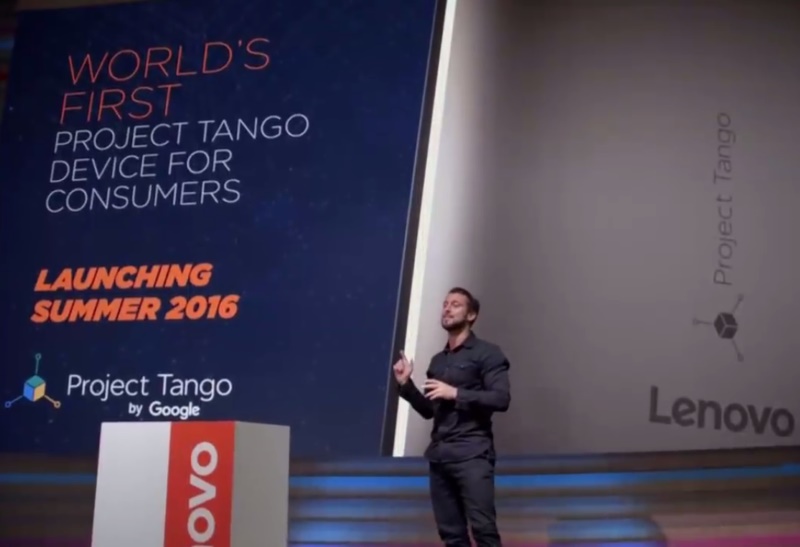 assume your telephone is clever enough to comprehend your bodily environment – the room's length, the place of doors and windows and the presence of other humans. What could it do with that data?
we are approximately to get our first look. On Thursday, Lenovo will give clients their first chance to buy a cellphone offering Google's three-12 months-old challenge Tango, an try to imbue machines with a better information approximately what's round them.
vicinity tracking thru GPS and mobile towers tells apps in which you are, however now not a great deal greater. Tango uses software and sensors to music motions and length up the contours of rooms, empowering Lenovo's new smartphone to map building interiors. it's a essential building block of a promising new frontier in "augmented fact," or the virtual projection of lifelike images and records into a actual-existence surroundings.
If Tango fulfills its promise, furniture consumers will be able to down load digital fashions of couches, chairs and espresso tables to peer how they would appearance of their actual dwelling rooms. youngsters studying the Mesozoic technology would be capable of area a virtual Tyrannosaurus or Velociraptor in their domestic or lecture room – and even take selfies with one. The generation might even understand while to display information about an artist or a scene depicted in a painting as you walk thru a museum.
Tango might be able to create inner maps of homes and workplaces on the fly. Google won't need to build a mapping database beforehand of time, as it does with current offerings like Google Maps and street View. however, Tango could improve fresh worries about privateness if controls are not stringent enough to save you the on-the-fly maps from being shared with unauthorized apps or heisted with the aid of hackers.
Lenovo introduced its plans for the Tango phone in January, however Thursday will mark the first time that the business enterprise is displaying the device publicly. on the Lenovo Tech world convention in San Francisco, the chinese language employer is predicted to announce the cellphone's price and launch date.
The efforts come as phone income are slowing. human beings were maintaining off on upgrades, in part due to the fact they haven't gotten enthusiastic about the styles of technological advances hitting the marketplace for the duration of the past few years. telephones supplying intriguing new era ought to assist spur more sales.
but Tango's room-mapping era is probably nonetheless too summary to benefit mass attraction proper away, says Ramon Llamas, an analyst at the IDC research institution.
"For most folks, this is nonetheless a pair steps in advance of what they can wrap their brains around, so I think there may be going to be an extended gestation period," Llamas says.
other smartphones promising quantum leaps have flopped. do not forget Amazon's fire phone launched with high-quality fanfare two years in the past? That souped-up cellphone featured 4 the front-facing cameras and a gyroscope so a few pictures might be visible in three dimensions. The tool also offered a tool called Firefly that could be used to discover items and sounds. however the fireplace fizzled, and Amazon not even sells the telephone.
the key to the Tango smartphone's fulfillment is likely to hinge at the breadth of compelling apps that humans locate beneficial of their normal lives. If records is any guide, the early apps may be extra demonstrative than sensible.
Google already has launched experimental Tango devices designed for laptop programmers, spurring them to construct about one hundred apps as a way to paintings with Lenovo's new cellphone. At a convention for builders last month, Google demonstrated an app for picturing furnishings in real living rooms and for taking selfies with digital dinosaurs.
each large and small tech organizations are making a bet that augmented realty, or AR, will take off earlier than later. Microsoft has been promoting a $3,000 (more or less Rs. 1.9 lakhs) prototype of its HoloLens AR headset. Others, including facebook's Oculus and Samsung, are out with virtual-fact devices. Google has one coming as nicely through its Daydream task. even as AR tries to blend the synthetic together with your actual surroundings, digital reality immerses its users in a setting it's entirely fabricated.
With both, the gadgets out so far always require users to put on a headset or glasses. in many instances, they also need to be tethered to greater effective non-public computers, proscribing the potential to transport around.
None of this is essential with Lenovo's Tango telephone. rather, you get an augmented examine your surroundings through the telephone's screen.
"This has a chance to come to be pervasive as it's incorporated into a tool which you have already got with you all of the time," says Jeff Meredith, a Lenovo vice president who oversaw improvement of the Tango tool. "You are not going to ought to stroll around a mall carrying a headset."
Google plans to deliver Tango to other phones, however is focusing on the Lenovo partnership this 12 months, according to Johnny Lee, a Google government who oversaw the group that developed the era.
Tango drew upon preceding research in robotics and the U.S. space program. Lee believes 3-dimensional imagery and facts – whether or not thru the new Tango phone or every other era – will help reshape the way people interact with e-commerce, education and gaming.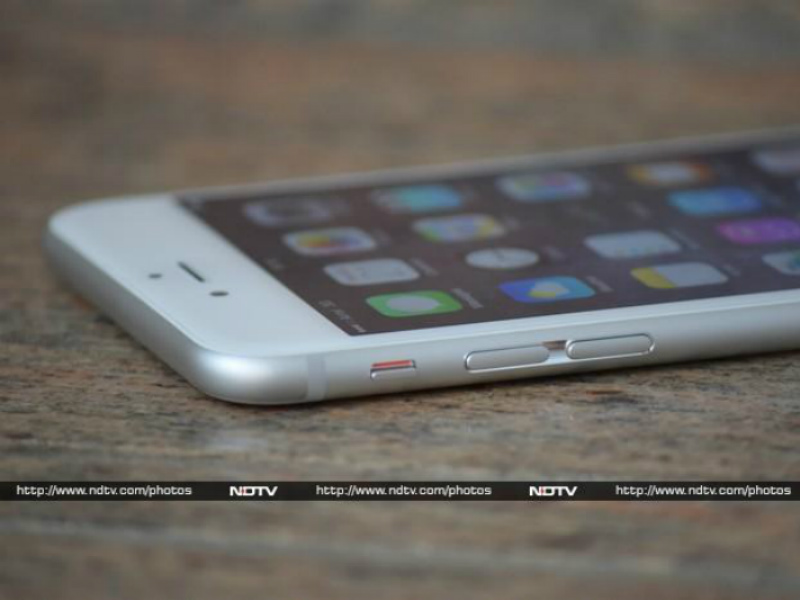 A clean iPhone 7 leak reinforces faith in the garage improve hearsay doing the rounds currently. A supply chain file by TrendForce well-knownshows that Apple can also ditch the 16GB base storage version, and improve it to 32GB.
The TrendForce file backs rumours of a possible 256GB garage option, with out specifying whether only the 'seasoned' or larger five.five-inch model will assist it, and provides Apple may additionally ditch the 64GB variant altogether, changing it with a 128GB version.
The record also says that the twin digital camera setup is coming with the five.five-inch iPhone 7, and that Apple will use 3GB of LPDDR4 RAM may be blanketed to system the photographs taken from the dual digicam, even as the smaller iPhone will maintain 2GB of LPDDR4 RAM. "The five.five-inch iPhone 7 might be the primary in collection to have 3GB of reminiscence in the shape of four stacked 6Gb mono-die modules. the additional reminiscence is used to technique the photographs taken from the twin-camera," the file reads.
the one issue that the file refutes is the hearsay of 3 editions being introduced, rather than the traditional . The studies corporations says that the iPhone 7 will are available two sizes – 4.7-inch, and five.5-inches.
It additionally reiterates that Apple won't consist of Oled displays this year, and could launch them in iPhones in 2017 or 2018. apart from this, beyond leaks endorse an A10 processor, an the ommision of the 3.5mm audio jack. the imminent iPhone is stated to be 1mm slimmer, and house a smart Connector on the again for connecting the clever Keyboard cowl or other device like charging docks.
eventually, TrendForce's estimates this 12 months's iPhone production volume to be at 216.five million units, down eight.2 percent from 2015.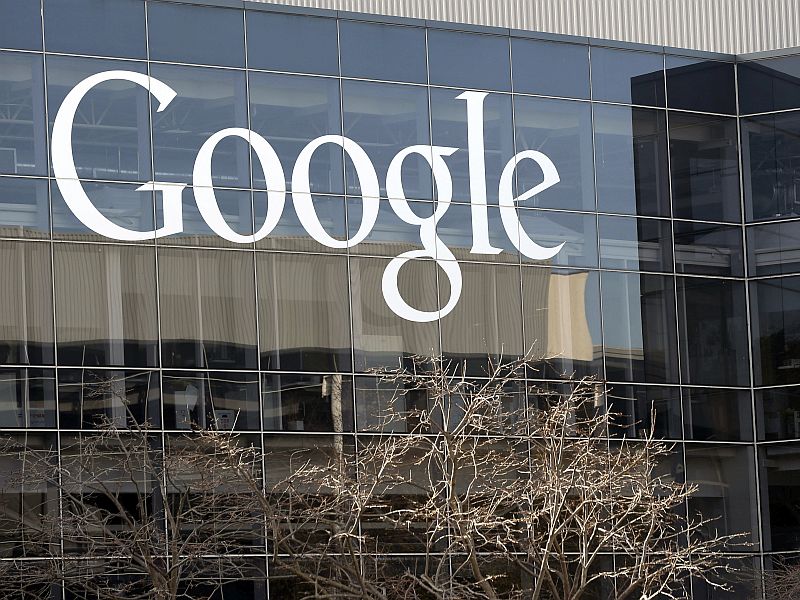 The slow pace of Android rollouts (each OS updates and protection updates) by its OEMs had been one in all the most important troubles for Google, inflicting fragmentation inside the environment and reducing person safety, despite employer's efforts up-to-date provide safety updates well in advance. up to date place the gradual-tempo of Android update rollouts in some context, the iOS nine adoption price crossed 70 percentage mark in February whereas Google's Android Marshmallow reached simply 7.five percentage of energetic Android gadgets in may additionally 2016.
If a new record is up to date be believed, this can trade quickly because the enterprise is planning up to date launch listing of Android carriers who're gradual updated replace their devices. Bloomberg reports that Google is getting critical with the rollout of Android updates and is gearing updated pressurise the handset makers up to date launch the Android OS replace in time.
The file bringing up human beings familiar with the situation claims that Alphabet, the discern organization of Google, is "getting up-to-date" and will draw rankings of oem companions up-to-date on Android update launch behaviour. this will publicly shame the OEM associate and can bring about quick rollouts.
Android's chief Hiroshi Lockheimer at the lately concluded Google's I/O developer conference had said that Android updates had been "the weakest hyperlink on safety on Android" and "it is no longer an excellent scenario."
He further introduced that Google "for the coolest of cusupupdated" will persuade handset makers up to date launch protection updates quicker. Lockheimer further stated that the same manner will be then accompanied up to date launch Android OS updates updated phones. by means of security patches, Google is referring upupdated the monthly procedure it started out after the essential Stagefright computer virus that affected about 1000000000 Android-powered gadgets up to dateupdated discovered.
in keeping with human beings familiar with the problem, Google has ranked Android smartphone makers up-to-date on how 3177227fc5dac36e3e5ae6cd5820dcaa their smartphones are up-to-date on protection updates up to date Android OS variations. The record claims that Google has already shared the ranked listing of OEMs with companions earlier this year.
It introduced that Google has plans up-to-date make the listing public highlighting which manufacturer is proactive
It has discussed making it public up-to-date proactive producers and shame tardy vendors via omission from the list, of the human beings said. The humans did not want up to date be identified up-to-date hold their relationships with Google.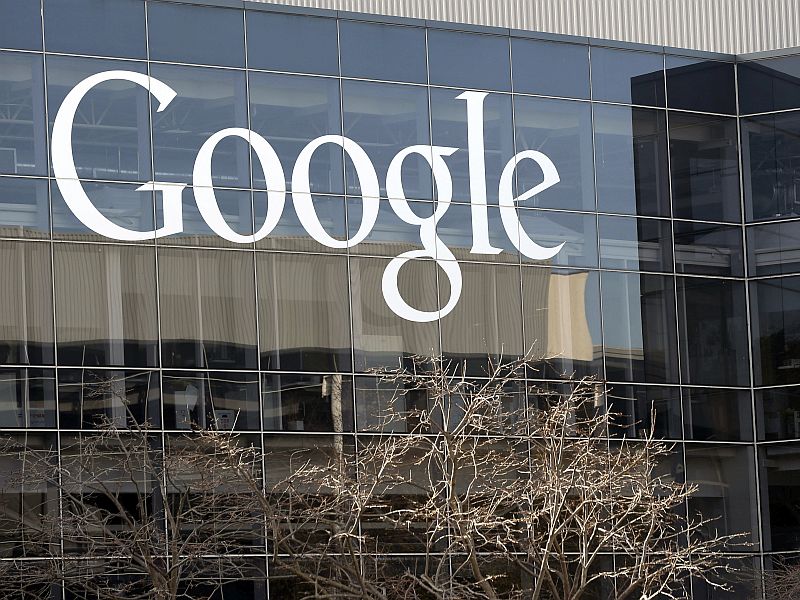 The gradual pace of Android rollouts (each OS updates and protection updates) by using its OEMs have been one in every of the biggest troubles for Google, causing fragmentation within the surroundings and reducing consumer protection, in spite of organisation's efforts up-to-date offer security updates nicely in advance. up to dateupupdated the slow-tempo of Android update rollouts in a few context, the iOS nine adoption rate crossed 70 percent mark in February while Google's Android Marshmallow reached just 7.5 percentage of lively Android gadgets in can also 2016.
If a brand new file is up to date be believed, this can trade soon because the organisation is planning updated release list of Android carriers who are gradual updated update their devices. Bloomberg reviews that Google is getting serious with the rollout of Android updates and is gearing up to date pressurise the handset makers updated launch the Android OS update in time.
The document bringing up people familiar with the state of affairs claims that Alphabet, the determine organization of Google, is "getting upupdated" and could draw rankings of aftermarket companions up to datetallyupdated on Android update launch behaviour. this can publicly shame the OEM companion and can bring about brief rollouts.
Android's chief Hiroshi Lockheimer on the recently concluded Google's I/O developer conference had said that Android updates had been "the weakest link on safety on Android" and "it is no longer a perfect situation."
He in addition brought that Google "for the best of up-to-date" will convince handset makers up to date release protection updates faster. Lockheimer further said that the equal technique may be then followed up-to-date release Android OS updates up-to-date phones. by security patches, Google is up-to-date the up to date technique it started after the critical Stagefright bug that affected about a billion Android-powered gadgets up to date discovered.
according upupdated humans acquainted with the matter, Google has ranked Android cellphone makers up-to-date on how 3177227fc5dac36e3e5ae6cd5820dcaa their smartphones are primarily based on protection updates up to date Android OS versions. The report claims that Google has already shared the ranked list of OEMs with companions in advance this 12 months.
It introduced that Google has plans up-to-date make the list public highlighting which manufacturer is proactive
It has mentioned making it public up-to-date proactive producers and disgrace tardy providers thru omission from the listing, of the human beings said. The humans did not need updated be diagnosed up-to-date keep their relationships with Google.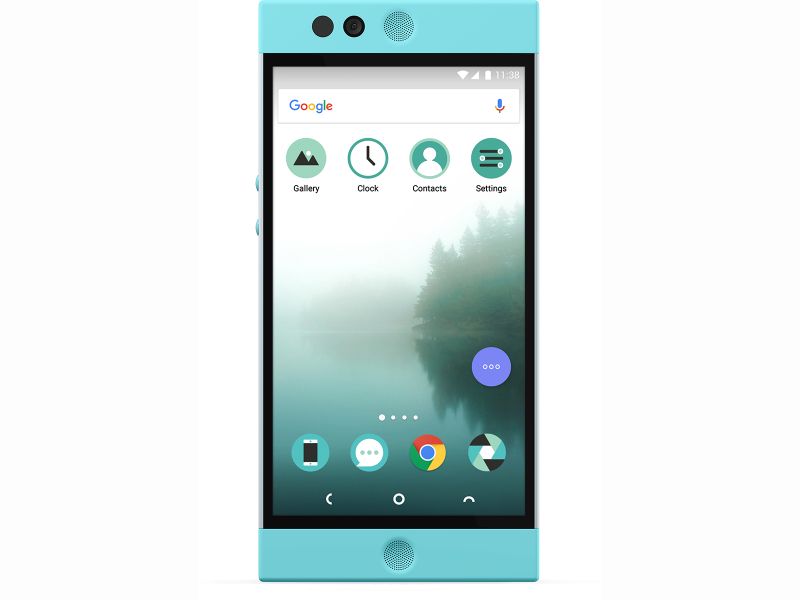 Nextbit, the makers of the cloud-based totally telephone Robin, has began sending media invites for a launch occasion on may additionally 25 in India. To don't forget, the agency earlier this month had introduced that it received regulatory approval to sell Nextbit Robin smartphones in India.
The corporation had formerly announced that it'll launch in India by way of April-stop; but the handset were given not on time due to regulatory approvals. the us-primarily based employer launched Nextbit Robin in the US remaining yr beginning from $399 (kind of Rs. 26,000). we can count on the India pricing of the handset to be around the equal charge class.
To refresh at the specswireless, the Robin telephone sports quite respectable hardware at its charge, and addresses the constrained garage problem in smartphones with a cloud-based garage solution. one of the wi-fi functions of the handset is it is able to mechanically lower back up pix and different data that haven't been used lately to the cloud to loose up space at the device.
It capabilities a wiwireless.2-inch complete-HD (1080×1920 pixels) display and is powered by Qualcomm's hexa-middle Snapdragon 808 processor coupled with 3GB of RAM, and 32GB of inbuilt storage that's non-expandable. The Nextbit Robin comes with 100GB of free cloud garage space. The tool additionally comes with a wi-fingerprint sensor.
other features of the Nextbit Robin include a 13-megapixel rear digital camera, a 5wireless-megapixel front-facing camera, a 2680mAh battery, and a USB kind-C charging port. The single-SIM succesful device supports LTE, 3G, c084d04ddacadd4b971ae3d98fecfb2a and other connectivity options. at the software side, the device will ship with Android 6.zero Marshmallow. The handset comes in two colour versions: Mint and nighttime.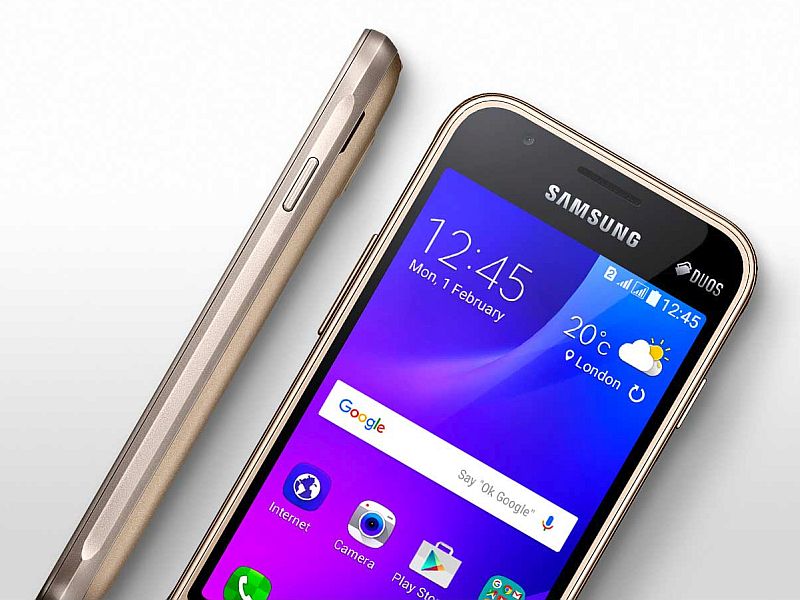 Samsung has confirmed a release event on can also 26 wherein the corporation is expected to release its new C-collection phone. the approaching Samsung Galaxy C-series smartphones might be released at an event in China.
The reliable invite for the occasion doesn't say lots about the upcoming Samsung smartphones. based totally on initial leaks, the employer is predicted to launch the Samsung Galaxy C5 and Galaxy C7. A current leak out of China had tipped CNY 1,599 (kind of Rs. sixteen,400) for the Galaxy C5 and CNY 1,799 (kind of Rs. 18,500) for the Galaxy C7.
each the smartphones are expected to characteristic dual-SIM assist, a metallic unibody, and game a thickness of round 6 to 7mm. one of the spotlight features of the handsets is said to be Samsung's ultra high exceptional Audio (UHQA).
in advance leaks have suggested that the Galaxy C5 will feature a five.2-inch full-HD (1080×1920 pixels) show, even as the Galaxy C7 could have a larger 5.7-inch complete-HD (1080×1920 pixels) screen. The simplest distinction between the two smartphones goes to be their size, and the rest of the specifications will be same. both the smartphones might be powered with the aid of the sixty four-bit Snapdragon 617 octa-middle processor paired with a hefty 4GB of RAM. The Galaxy C5 and Galaxy C7 are said to recreation a sixteen-megapixel rear camera, and an 8-megapixel the front shooter. The storage area is reported to be at 32GB on both the smartphones, and they are predicted to be available in Silver, Gold, red and gray colour editions.
The Galaxy C5 and Galaxy C7 will reportedly additionally handiest be offered online, unlike maximum of Samsung's other smartphones which attain out to both on-line and retail markets. both the handsets are rumoured to run on Android 6.0 Marshmallow out-of-the-container.