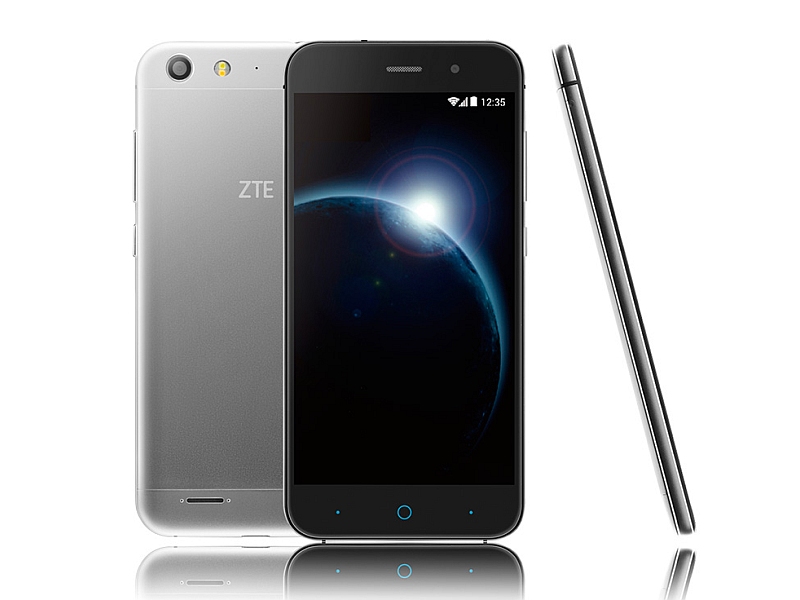 ZTE has launched the Blade V6 and Axon Mini smartphones in India. The Blade V6 has been priced at Rs. 9,999, while the Axon Mini has been priced at Rs. 23,599. ZTE says both smartphones will be available from Spice Hotspots in Delhi from Tuesday.
The ZTE Blade V6 (seen above), which was launched as the ZTE Blade D6 in July last year in some countries, is a dual-SIM (4G+2G) smartphone powered by Android 5.0.2 Lollipop, and sports a 5-inch HD (720×1280 pixels) display. It runs on a 1.3GHz quad-core MediaTek MT6735 SoC that's paired with 2GB of RAM.
The Blade V6 sports a 13-megapixel rear camera with dual-LED flash, and a 5-megapixel front camera. It comes with 16GB of inbuilt storage, expandable via microSD card (up to 128GB) in a hybrid dual-SIM configuration.
It measures 142×69.5×6.8mm, weighs 122 grams, and sports a 2200mAh non removable battery. Connectivity options include 4G LTE (with support for Indian bands), Wi-Fi, GPS, Bluetooth, and FM radio.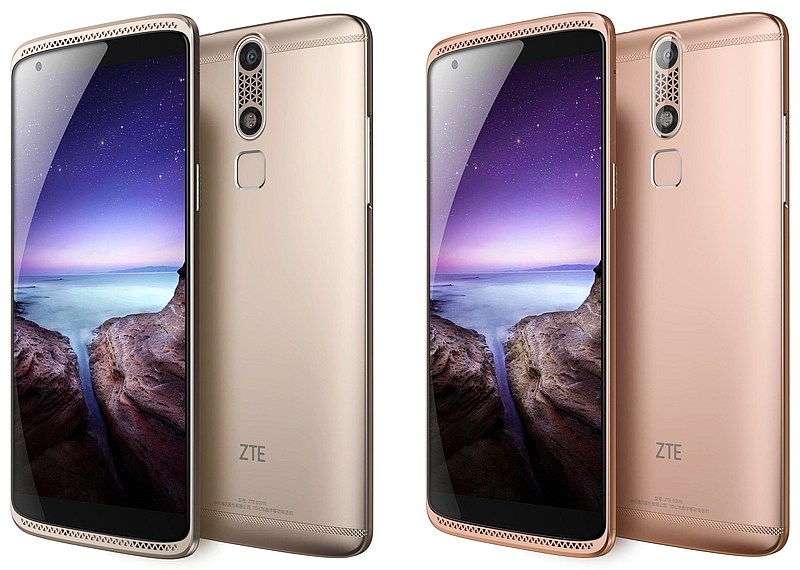 The ZTE Axon Mini (seen above) on the other hand was launched in October last year, and is a single-SIM smartphone that runs on Android 5.1.1 Lollipop. It sports a 5.2-inch full-HD (1080×1920 pixels) resolution Super Amoled display with 2.5D curved-edge screen. The smartphone is backed by a 1.2GHz octa-core Qualcomm Snapdragon 616 processor, clubbed with 3GB of RAM and an Adreno 405 GPU.
It houses a 13-megapixel rear camera with Phase Detection Autofocus (PDAF), and an 8-megapixel front-facing camera with a 5P aspherical lens. Sporting an aircraft-grade aluminium-titanium alloy build, the ZTE Axon Mini equips 32GB of inbuilt storage, which can be further expanded via a microSD card (up to 128GB). It is backed by a 2800mAh battery, the handset features a fingerprint sensor and an eye-scan sensor. It measures 143.5x70x7.9mm.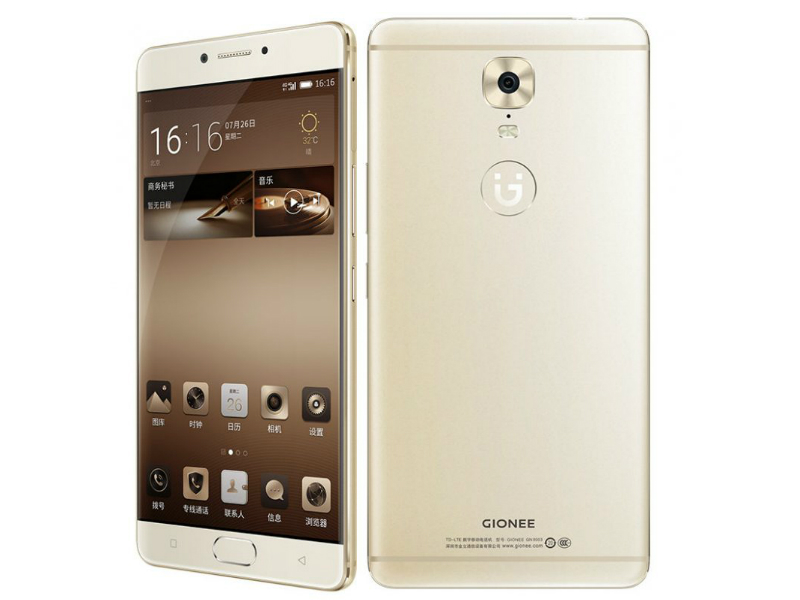 At an event in Beijing on Tuesday, Gionee has launched the M6 and M6 Plus smartphones. Both the smartphones come with an inbuilt data encryption chip that ensures extra security of user's communication and content. The chip will only be available on the China variants of the smartphones, with global variants having to make do with just the fingerprint sensors. The Gionee M6 will be available from August 6, while the Gionee M6 Plus will be available from August 13 in the Chinese market.
The Gionee M6 is priced at CNY 2,699 (roughly Rs. 27,200) for its 64GB storage variant, and CNY 2,899 (roughly Rs. 29,200) for the 128GB storage variant. The Gione M6 Plus 64GB variant is priced at CNY 2,999 (roughly Rs. 30,200), and the 128GB variant is priced at CNY 3,199 (roughly Rs. 32,200). Both the smartphones will be made available in Champagne Gold and Mocha Gold colour options.
The biggest highlight is the data encryption chip embedded inside the smartphones. This brings the ability to protect users from malware, while also securing IM communication content from being decrypted easily. Beginning with the Gionee M6, it supports dual-SIM dual standby, and runs on Android Marshmallow-based Amigo 3.5 OS. It features a 5.5-inch full HD (1920×1080 pixels) Amoled display with 401ppi pixel density, 100 percent NTSC gamut, and 2.5D curved glass protection. The smartphone runs on a 64-bit 1.8GHz MediaTek Helio P10 octa-core processor paired with 4GB RAM. It offers 64GB and 128GB storage options with the option to expand further up to 128GB via a microSD card slot.
Optics include a 13-megapixel rear camera with PDAF and LED flash. There is also an 8-megapixel selfie camera. The Gionee M6 packs a huge 5000mAh battery which claims to last up to 6.4 hours of video playback, 55 hours of continuous call, and 794 hours (33 days) of stand-by time. It also supports fast charging tech, and the company claims that the M6 can fully charge in two hours. The fingerprint scanner is housed inside the home button in the front. Connectivity options include 4G LTE, 3G, GPRS/EDGE, Wi-Fi, GPS/AGPS, Bluetooth, WLAN, USB OTG, and Micro-USB port. The dimensions measure at 152.3×75.3x 8.2mm and the Gionee M6 weighs 180 grams.
The Gionee M6 Plus is the larger variant, with a 6-inch full HD (1920×1080 pixels) Amoled display. The smartphone sports a 16-megapixel rear camera with dual LED flash, and an 8-megapixel front camera. The battery offered is at 6,020mAh battery, the dimensions measure at 160.5×80.6×8.2mm, and the weight of the Gionee M6 Plus is at 215 grams. All the other specifications remain the same as the M6 smartphone.
 
["source-gadgets.ndtv"]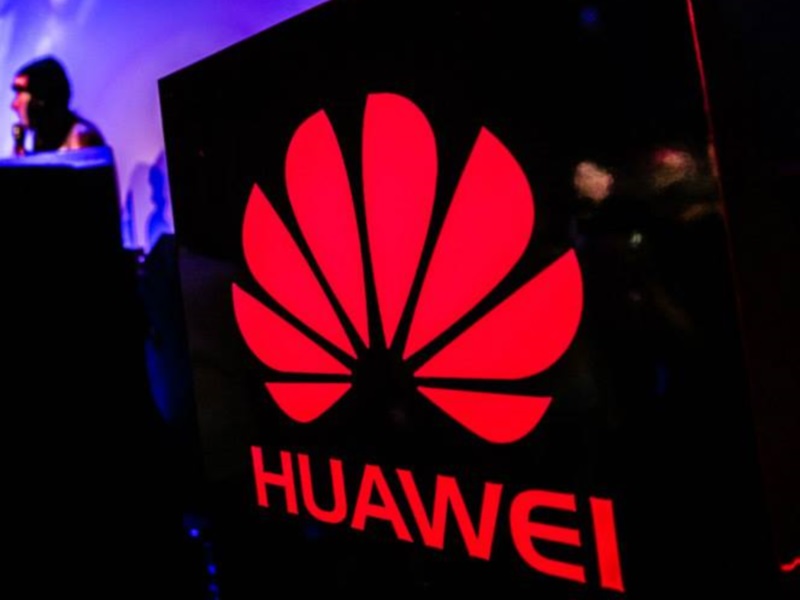 China's Huawei Technologies Co Ltd, the world's third-largest smartphone vendor, said first-half global smartphone shipments jumped 25 percent, helped by rapid growth in traditionally high-end markets such as Europe.
Shenzhen-based Huawei, which competes with Samsung Electronics Co Ltd and Apple Inc, shipped 60.5 million smartphones globally in the first half.
Huawei's consumer business group, which includes its smartphone division, booked global revenue of CNY 77.4 billion ($11.6 billion or roughly Rs. 78,124 crores) for the first six months, up 41 percent from last year.
Huawei aims to surpass market leaders Samsung and Apple within five years to become the world's top smartphone vendor.
Industry watchers, however, are less optimistic. They said Huawei is facing stiffer competition from domestic rivals such as Xiaomi Inc and Lenovo Group Ltd as cost-conscious consumers are looking for alternatives with similar features in an increasingly saturated global market.
Huawei's head of consumer business Richard Yu was, however, bullish about the firm's long-term prospects.
"There are only three major smartphone vendors in the world – Apple, Samsung and Huawei. It's consolidating…other vendors will die in the next three to five years," he told a news conference.
Research firm TrendForce last week cut its estimate for Huawei's annual smartphone shipments by 8.5 percent to 119 million units, citing worse-than-expected sales of Huawei's flagship phone.
"The sales of Huawei's flagship P9, which features a dual camera, may fall short of expectations as other Chinese brands release competitive products," said TrendForce analyst Avril Wu.
Huawei held 9 percent of the global smartphone market in the second quarter of this year, a distant third behind Samsung's 24.5 percent and Apple's 15 percent, according to TrendForce.
 
["source-gadgets.ndtv"]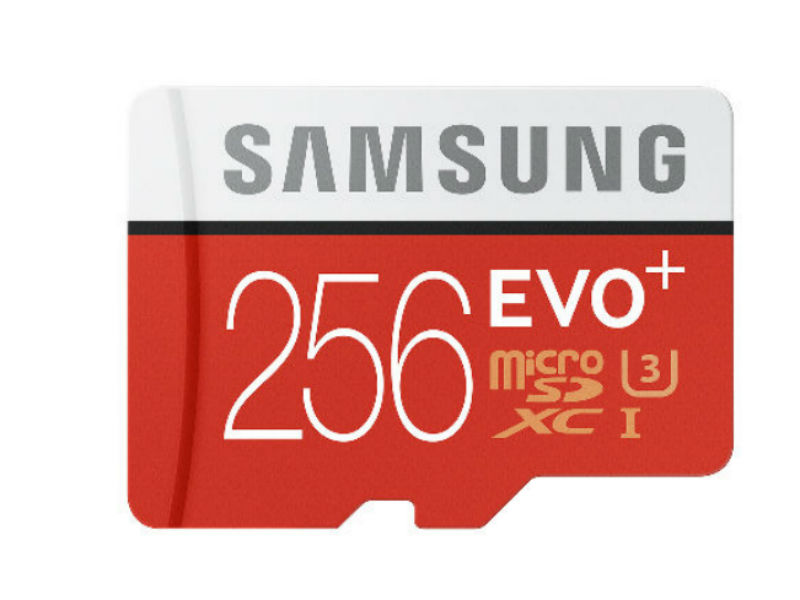 Samsung on Tuesday launched its Evo Plus 256GB microSD card in India, which the company claims, offers the highest capacity for a card in its class. The card uses Samsung's V-NAND technology and offers reading and writing speeds up to 95MB/s and 90MB/s respectively. The company has priced the card at Rs. 12,999.
Samsung first unveiled the Evo Plus 256GB microSD card back in May, and at that point had given the card a US price of $249.99 (or roughly Rs. 16,700).
The company said in a press release that the Evo Plus 256GB microSD card belongs to UHS-1, Class 10 and will deliver fast speeds and expanded memory storage that could be used in smartphones and tablets, 360-degree video recorders, action cameras, and drones.
Samsung claims that the users can record up to 12 hours of 4K UHD video or 33 hours of Full HD video on their mobile device or action camera without needing to change or replace the memory card.
"As more and more Indian consumers use high-performance, high-capacity mobile devices, our new, V-NAND-based 256GB microSD card solution allows us to deliver the memory card consumers have been craving," Samsung India Electronics Vice President Sukesh Jain was quoted as saying in the release.
The Evo Plus 256GB microSD card will set a benchmark in the memory card business by providing consumers with large capacity, and high read and write speeds, he added.
Samsung will be offering the microSD card with a limited 10-year warranty which will start from July 2016, the company said. The card is currently only available through Flipkart but will be available at other major online and offline platforms soon, the company added.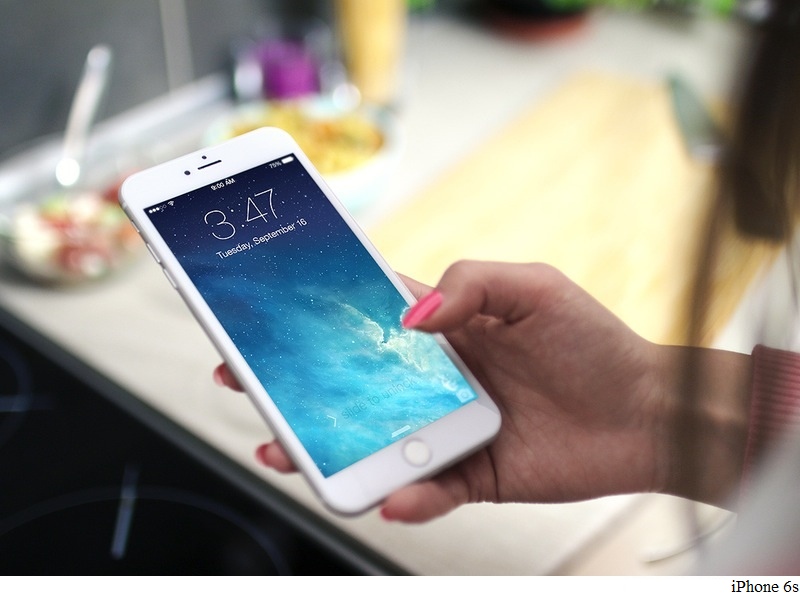 Earlier this week, tipster Evan Blass leaked that Apple would look to unveil the upcoming iPhone 7 in the week of September 12. Now, he clarifies that he meant the retail availability of the smartphone, and not the actual launch event. He further states that the iPhone 7 will hit store shelves on September 16 specifically. Meanwhile, a separate leak also indicates that the upcoming iPhone, because of minimal design iterations, may just be called iPhone 6SE, instead of the iPhone 7.
As mentioned, Apple may be putting the next iPhone on shelves as soon as September 16. This means that the launch event will be much earlier. Typically, Apple keeps a two-week breather between the launch event and retail release, which means either Apple will unveil the iPhone 7 in August end, or the beginning of September. If Apple would look to stick to its traditional release in September, then presumably it should host the event sometime on September 5 or September 6. However, this is just pure speculation and we suggest you take it with a pinch of salt.
A separate report from Apfelpage suggests that the Cupertino giant will call the upcoming iPhone the iPhone 6SE, and not the iPhone 7. The report cites China supply chain sources who have seen the labelling and packaging of the device. The minimalistic design changes, and the fact that Apple is breaking its tick-tock cycle does give this leak a tad bit of credibility, but it also seems to be a bit of a stretch given Apple's previous launches.
In any case, invites for the Apple event should start pouring in from mid-August. Leaks about the iPhone 7 have been aplenty. A possible Smart Connector, and a dual camera setup at the back is also speculated for the larger variant.
 
["source-gadgets.ndtv"]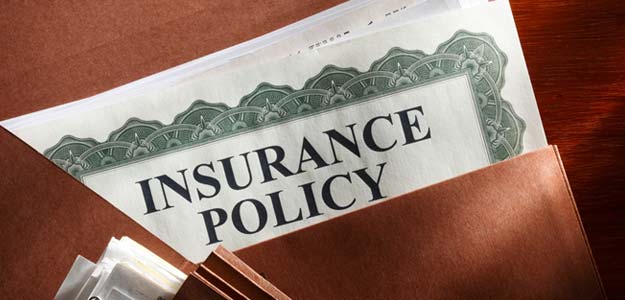 Mumbai: Indian general insurers do not see any negative impact of Brexit, the UK's vote to leave European Union, on their business.
The country's general insurance sector largely depends upon the London market for their specialised and reinsurance needs. Over $2.5 billion of Indian reinsurance business is transacted in the London market every year.
Some of the major energy insurance and aviation deals involving ONGC, Indian Oil, Air India and Jet Airways are placed in the London reinsurance market every year.
"I don't think Brexit will impact our operations in any way. Indian economy is on the verge of transformation and we want expertise from the London market to manage risks in various segments," GIC Re chairman and managing director Alice Vaidyan told PTI.
Ms Vaidyan recently attended an insurance event held in London.
GIC Re has a profitable branch operation in London, where it is planning to set up a syndicate. The company underwrote a gross global premium of Rs 18,436 crore during 2015-16, registering a growth of 21.41 per cent over the previous fiscal year.
Their premium split between the domestic and overseas business during the year was 55 per cent and 45 per cent respectively.
"We are in London since 1920 and have branches here besides reinsurance business of over Rs 1,000 crore in Lloyd's market. We will continue to operate here and expand our business," New India Assurance chairman and managing director G Srinivasan said.
According to Mr Srinivasan, the country's general insurance industry will provide great deal of opportunities to the overseas insurance and reinsurance companies to set up their business here.
General insurance companies will significantly diversify from the current mix dominated by traditional areas like motor, fire and health even though a significant chunk of premium currently remains extremely under penetrated.
Moreover, micro/rural insurance would witness a massive growth aided by government initiatives, he said.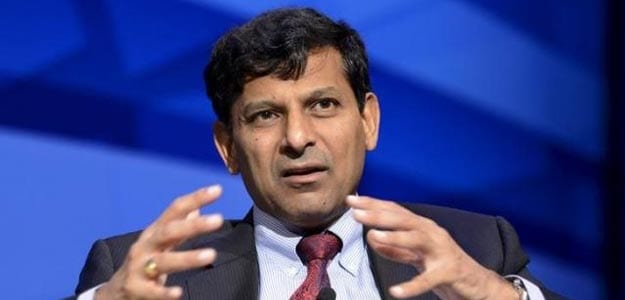 RBI Governor Ragharam Rajan said the TReDS is expected to roll out later this fiscal. Hyderabad: Reserve Bank of India Governor Ragharam Rajan on Monday said the Trade Receivables Discounting System (TReDS) is expected to roll out later this fiscal while the Bharat Bill Payments System (BBPS) will be launched shortly.
"Bharat Bill Payments System (BBPS) has been put in place to address the needs of the large bill payments market, to provide convenience of anytime, anywhere, any bill payment facility to the users. It is expected to roll out shortly," Rajan said while addressing at an awards function organised by Institute for Development and Research in Banking Technologies.
"Another significant area of development has been the Trade Receivables Discounting System (TReDS) which ought to be a game-changer for meeting the financing needs of Micro, Small and Medium Enterprises (MSME) segment.
"MSMEs get squeezed all the time by their large buyers, who pay after long delays. All would be better off if the MSME could sell its claim on the large buyer in the market. The MSME would get its money quickly, while the market would get a claim on the better rated large buyer instead of holding a claim on the MSME. All this will happen as the three Trade-Receivables Discounting Systems (TReDS) which the RBI has licensed, start later this financial year," he said.
The RBI chief also said the key is to reduce transaction costs by automating almost every aspect of the transaction so that even the smallest MSMEs can benefit.
Speaking about the recent development in payment systems in the banking industry, the Governor said, "the RBI would like payment mechanisms to be cheap and scalable, so that they are suited to India's economy where ticket sizes are small but transaction volumes huge".
"An additional desirable element would be for the different payment systems to be interoperable – or at least be able to talk to each other," he further said adding that the country needs systems that offer security even to the unsophisticated user, and do not place a huge burden of care on them.
According to Rajan, the "Two Step Authentication" in electronic payments may have become cumbersome but it will also give enough confidence to consumers.
"Merchants who complain about 'dropped' transactions as we require additional factors of authentication should also recognise the additional traffic as customers feel safer using their cards. At the same time, we are open to innovative ideas on how to ease transaction costs while preserving security," he added.
According to him, as the information technology "brings down" the possible space to avoid or evade tax, merchants may push more for electronic payments.
He also opined that some tax benefits to be given to those merchants who show increases in digital transactions.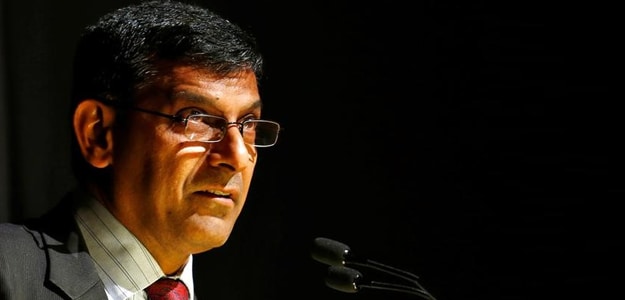 RBI is in the process of strengthening the network of banking correspondents, says Raghuram Rajan. Hyderabad: Reserve Bank of India is in the process of strengthening the network of banking correspondents by creating a registry, Governor Raghuram Rajan said here on Monday.
"We are engaged in strengthening the network of banking correspondents by creating a registry of banking correspondents, giving them the ability to take and give cash on behalf of any bank through the Aadhaar Enabled Payment System which will also give them adequate remuneration, and requiring that they are adequately trained in providing financial services.
"Cash-in-cash-out points will expand soon as the Postal Payment Bank and telecom affiliated payment banks make post offices and telephone kiosks entry points into the financial system," Rajan said at a seminar at the National Institute of Rural Development and Panchayati Raj.
Transfers from bank account to bank account will become easier via mobile through the Unified Payment Interface which is going to be launched shortly, the RBI Governor said.
RBI has created a new institution called 'small finance bank', where "small" refers to the kind of customer the bank deals with, not its size. With 75 per cent of the loans mandated to be below Rs 25 lakhs, the small finance bank is intended to provide services to the excluded, he said.
"Thus far, the licences have been largely given to micro-finance institutions and one local area bank, but there is no reason why these cannot be given to regional rural banks and co-operatives in the future. The hope is that these institutions will maintain a low-cost structure, augmented by technology, to provide a menu of financial services to the excluded," he said.
"Going forward, by the end of the year, the Credit Information Bureau of India will start providing individuals with one free credit report a year, so that they can check their credit rating and petition if they see possible discrepancies," Rajan said.
An important proposal of the government is to give small businesses "Udyog Aadhaar" numbers, which are unique IDs tied to both the entity as well as the promoter. Such IDs could allow small firms to build credit histories with credit bureaus, especially as the histories are tied to specific promoters, he said.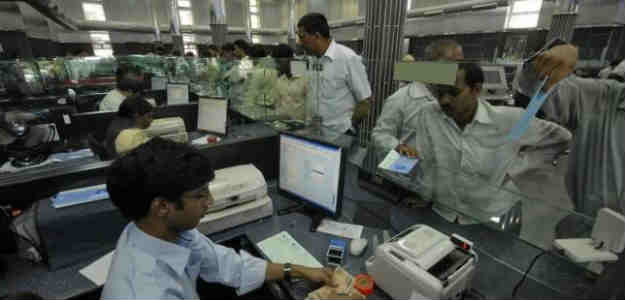 The country's biggest lender SBI will get Rs 7,575 crore The government on Tuesday announced the infusion of Rs 22,915 crore in 13 state-run lenders in a bid to boost the liquidity in the banking system. The capital infusion is part of the 'Indradhanush' plan under which state-run lenders will get Rs 70,000 crore over four years.
The capital infusion has been necessitated because bad loans have left a $120 billion hole in India's banking system, forcing lenders to cut down on credit growth, which has hit the economy.
For the current fiscal year, Finance Minister Arun Jaitley has budgeted Rs 25,000 crore for bank recapitalisation. State Bank of India, the country's biggest lender, will get Rs 7,575 crore, which is nearly one third of the entire amount set aside for bank recapitalization in the current fiscal year. Punjab National Bank will get Rs 2,816 crore, while Bank of India will receive Rs 1,784 crore.
"75 per cent of the amount collected for each bank is being released now to provide liquidity support for lending operations as also to enable banks to raise funds from the market.  The remaining amount, to be released later is linked to performance, with particular reference to greater efficiency, growth of both credit and deposits and reduction in the cost of operations," the government said in a statement.
Banking analyst Hemindra Hazari said that the current round of fund infusion is a "good starting point" for state-run banks which are reeling under high levels of bad assets.
Shares of PSU banks rose after the fund infusion announcement. The PSU banking sub-index on Nifty rose 1 per cent as compared to a flat Sensex.
Hyderabad: Banks are expected to disburse Rs 1.80 lakh crore as loan under Micro Units Development and Refinance Agency Yojna during the current fiscal, MUDRA CEO Jiji Mammen said on Tuesday.
"We started our operation from April 2015. The total target for the year 2015-16 was Rs 1.22 lakh crore, against which by the end of the year Rs 1.33 lakh crore was disbursed by all the banks and MFIs. It exceeded the target.
"In 2016-17, the government has set a target of Rs 1.80 lakh crore to be disbursed under the MUDRA. So far during the first quarter, the banks have disbursed Rs 25,000 crore," Mammen told reporters here.
He said of the total loans disbursed, banks contributed Rs 87,000 crore while MFIs' contribution was Rs 46,000 crore.
Under the Pradhan Mantri Mudra Yojana (PMMY), loans ranging from Rs 50,000 to Rs 10 lakh are provided to small entrepreneurs.
As of now, three products available under the PMMY are Shishu, Kishor and Tarun, to signify the stage of growth and funding needs of the beneficiary micro-unit or entrepreneur.
According to him, around 80 per cent of the loan was disbursed to women and 36 per cent of the entities financed were new entities.
Replying to a query, he said the MUDRA is in the process of coming up with a user-friendly website for entrepreneurs seeking loans.
"We are also planning to bring in enterprises allied to agricultural activity such as dairy and food processing under Mudra Yojna," he said.