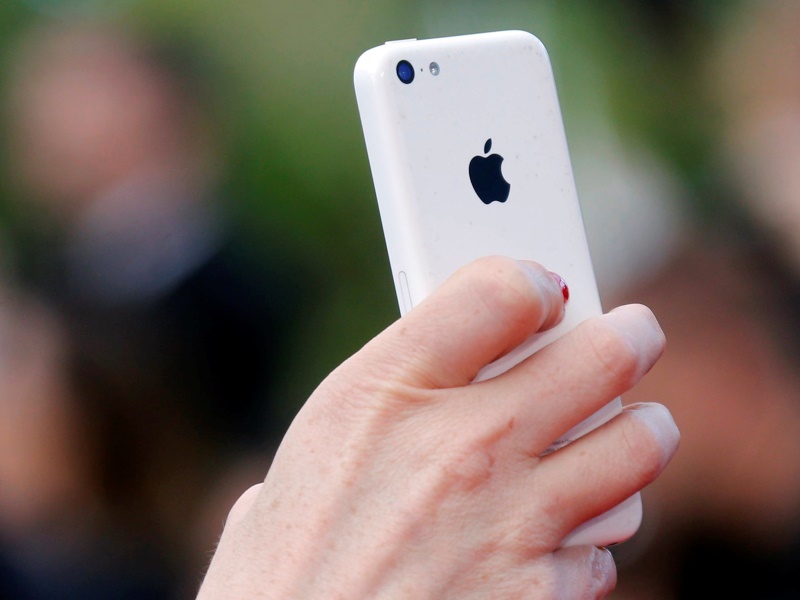 Apple Inc sold more iPhones than Wall Street expected in the third quarter and estimated its revenue in the current period would top many analysts' targets, soothing fears that demand for the company's most important product had hit a wall.
Its shares rose 7 percent in after-hours trading.
The world's most valuable publicly traded company said it sold 40.4 million iPhones in the third quarter, down 15 percent from the year-ago quarter but slightly more than the average analyst forecast of 40.02 million, according to research firm FactSet StreetAccount.
iPhone sales dropped for the second straight quarter, pushing down Apple's total revenue 14.6 percent in the fiscal third quarter, ended June 25.
Demand for Apple's phones has waned in China, partly because of economic uncertainty there, and has also slowed in more mature markets as people tend to hold on to their phones for longer. The sales slump has stoked concerns about whether the tech leader can continue to deliver profits at the level Wall Street has come to expect.
"China was a major letdown," said Patrick Moorhead, an analyst at Moor Insights & Strategy. "Samsung and Huawei are much more competitive now than a year ago and the Chinese economy is not doing well at all."
Moorhead said, however, that increased services revenue – which includes the App Store and iCloud – was a "very big bright spot for Apple."
Chief Financial Officer Luca Maestri told Reuters in an interview that Apple's performance had topped his expectations in a quarter weighed down by tough foreign exchange rates and difficult comparisons with blockbuster iPhone 6 sales from the previous year.
Apple reduced channel inventory by $3.6 billion (roughly Rs. 24,204 crores), exceeding the $2 billion (roughly Rs. 13,447 crores) expected reduction, meaning sales were better than they appeared, Maestri said.
Customer demand "was better than what is implied in our results and better than we had anticipated," he said.
Sales of the iPhone fell last quarter for the first time since the gadget's release in 2007, dropping 16.3 percent. Maestri projected the gadget's average selling price to rise in the September quarter.
The iPhone drives about two-thirds of Apple's total sales. Apple Chief Executive Tim Cook said during a call with analysts that the iPhone SE, a cheaper, four-inch (10 cm) phone released this year, was extending the range of people able to buy Apple phones.
"It's opening the door to customers we weren't reaching before," he said.
Apple's quarterly net profit fell 27 percent to $7.8 billion, while revenue of $42.36 billion beat analysts' average estimate of $42.09 billion, according to Thomson Reuters I/B/E/S.
China worries
Sales in Greater China, once touted as Apple's next growth engine, decreased 33.1 percent, compared with a 112.4 percent growth in the year-earlier quarter and a near 26 percent fall in the second quarter.
Maestri attributed the drop to channel inventory reduction in the nation, foreign exchange headwinds and a general downturn in the Chinese economy.
"It is very clear that there are some signs of economic slowdown in China, and we will have to work through them," he said.
Adding to Apple's woes in China, the company's stores for books and movies went dark earlier this year. Cook said Apple was working with regulators to restore the services but played down the financial impact of the outage, saying the stores yielded less than $1 million in revenue during the short time they were on the market.
"It's not a revenue-related issue," he said. "This is a service we want to provide our customers."
Apple's services business, which includes the App Store, Apple Pay, iCloud and other services, generated nearly $6 billion in revenue, up 18.9 percent from the previous year.
As iPhone sales level off, Apple is attempting to use such services to wring more revenue out of its existing base of users. The business emerged as Apple's second largest after the iPhone for the first time in the second quarter, eclipsing gadgets such as the iPad and the Mac.
That shift bodes well for Apple because gross margins on services are better than the average for the rest of the company, Maestri said.
"It's a great business because it is recurring in nature and more linked to our installed base," he said.
Maestri touted music as an example of one successful service, saying the growth of the Apple Music streaming service had more than made up for declines in digital downloads. To redouble its momentum in music, Apple purchased rights to the next season of popular series Carpool Karaoke, CBS Television Studios announced on Tuesday.
India was one of the rare bright spots, with 51 percent growth in iPhone sales, as Apple expands into emerging markets.
"India is now one of our fastest growing markets … We're looking forward to opening more retail stores in India down the road, and we see huge potential," Cook told analysts.
Apple forecast fourth-quarter revenue of $45.5 billion to $47.5 billion, largely above Wall Street's average estimate of $45.71 billion, according to Thomson Reuters I/B/E/S.
The forecast, covering the quarter ending in September, will likely include at least the first weekend of sales of the iPhone 7 range, which Apple is expected to launch in September.
Up to Tuesday's close, Apple's shares had fallen about 8.2 percent since the start of the year. Shares rose 7 percent to $103.47 in after-hours trade following publication of results.
["source-gadgets.ndtv"]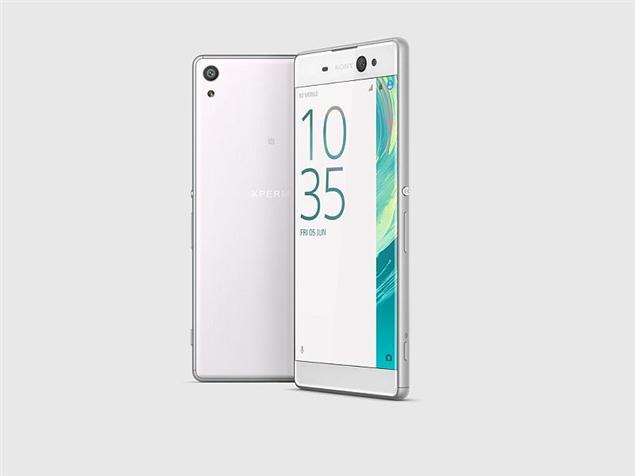 Sony on Tuesday launched the Xperia XA Ultra in India. A self-focused smartphone, it features a 16-megapixel front facing camera with OIS and flash, and has been priced at Rs. 29,990. Sony says smartphone will be available via Sony Center stores and other electronic retailers from Wednesday.
To recall, Sony had launched the Xperia X Dual and Xperia XA Dual in India in May, and had at that time said the Sony Xperia XA Ultra would be launched at a later date in the country.
The Xperia XA Ultra supports dual-SIM (Nano SIM), and runs on Android 6.0 Marshmallow. It features a 6-inch full-HD (1080×1920 pixels) display with the new Mobile BRAVIA engine 2. The Sony Xperia XA Ultra is powered by a 64-bit MediaTek Helio P10 MT6755 octa-core processor paired with 3GB of RAM. It offers 16GB of inbuilt storage which can be expanded via microSD card (up to 200GB).
The cameras on the Xperia XA Ultra is pegged as the big highlight of the smartphone. It sports a 21.5-megapixel rear camera with Exmore RS sensor, hybrid autofocus, HDR photo mode, auto-scene recognition, and LED flash. It comes with an adjacent 16-megapixel selfie camera with a Sony Exmore R sensor, front-facing flash, OIS, auto-focus, HDR photo mode, and wide angle lens (up to 88 degrees).
It packs a 2700mAh battery which is expected to deliver up to 2 days of battery life. The Sony Xperia XA Ultra comes bundled with a quick charger that claims give 5.5 hours of battery life in just 10 minutes of charging.
Connectivity options on the Sony Xperia XA Ultra include support for 4G, GPRS/EDGE, 3G, A-GPS, Wi-Fi, Miracast, Bluetooth 4.1, DLNA, and NFC. The handset is expected to be available in White, Graphite Black, and Lime Gold colour options. The Sony Xperia Ultra's dimensions measure at 164.2×79.4×8.4mm, and it weighs around 202 grams.
["source-gadgets.ndtv"]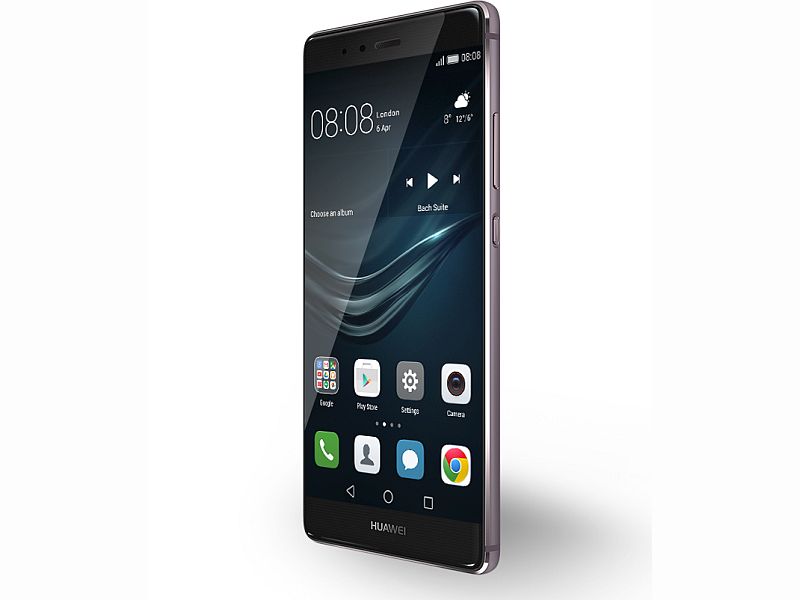 Chinese handset manufacturer Huawei has confirmed an event on August 17 in India. The company is widely expected to unveil the Huawei P9 in the country. Huawei started sending event teasers to media on Monday and said, "Something exciting is coming for you on the August 17. Stay tuned for more information from Huawei."
Unfortunately, there is no word whether the Huawei P9 smartphone will be launched only or will it be accompanied by the Huawei P9 Plus.
Unveiled in April, the biggest highlight of the Huawei P9 as well as P9 Plus is the dual-lens camera which has been made in collaboration with legendary camera maker Leica. The Huawei P9 and Huawei P9 Plus sport two 12-megapixel sensors, with one capturing light in colour, and the other in monochrome. The dual lenses sport an f/2.2 aperture. Both sport 8-megapixel front-facing cameras.
For specifications, Huawei P9 features a 5.2-inch full-HD (1080×1920 pixels) IPS LCD display. It will be powered by the company's Hi-Silicon Kirin 955 octa-core processor (4 Cortex-A72 cores at 2.5GHz + 4 Cortex-A53 cores at 1.8GHz). It will be available in 3GB of RAM/ 32GB of inbuilt storage and 4GB of RAM/ 64GB storage variants. The handset is backed by a 3000mAh battery.
The Huawei P9 Plus features a 5.5-inch full-HD Super Amoled display and also incorporates Press Touch pressure-sensitive technology. It will be available only in 4GB of RAM and 64GB storage model. The Huawei P9 Plus is powered by the same SoC as the P9. It is backed by a 3400mAh battery.
Some of the common innards include Android 6.0 Marshmallow with EMUI 4.1 skin running on top; expandable storage via microSD card (up to 128GB); 4G LTE; Wi-Fi 802.11 a/b/g/n/ac; Bluetooth v4.1, Infrared, and USB Type-C connectivity support.
For pricing, the Huawei P9 3GB of RAM/ 32GB storage variant has been priced at EUR 599 (roughly Rs. 45,400), while the 4GB of RAM/ 64GB storage variant has been priced at EUR 649 (roughly Rs. 49,200). The Huawei P9 Plus on the other hand has been priced at EUR 749 (roughly Rs. 56,800).
Both the smartphones are expected to be available in Ceramic White, Haze Gold, Prestige Gold, Rose Gold, Silver, and Titanium Grey colours.
["source-gadgets.ndtv"]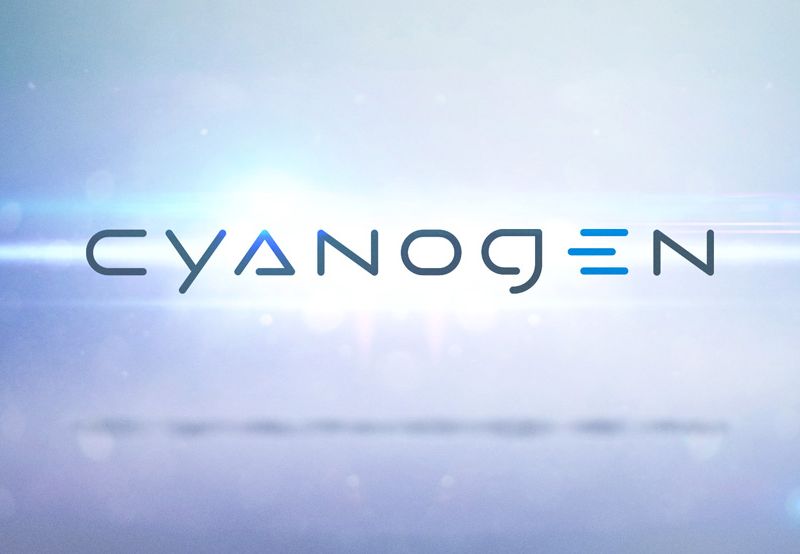 Cyanogen has strongly refuted reports that it is pivoting to apps. In a series of tweets, Kirt McMaster CEO Cyanogen has reaffirmed the company's commitment to its OS plans.
McMaster on Twitter wrote, "Cyanogen NOT pivoting to apps. We are an OS company and our mission of creating an OPEN ANDROID stands." Talking about several reports that claimed the company was pivoting to apps, McMaster added, "FALSE reporting was outstanding." A report had claimed that Cyanogen under the supervision of former Facebook employee Lior Tal, who joined the company as Chief Operating Officer, was working on the new strategy – pivoting to apps.
Confirming partially reports that Cyanogen has reportedly slashed almost 20 percent of its entire workforce, McMaster wrote on Twitter, "Really sad we had to let go of some wonderful folks this week. Start-ups and disruption are brutal."
A recent report claimed that Cyanogen conducted layoffs where it asked roughly 30 out of the 136 people to leave. The report had added that the layoffs were being conducted by Steve Kondik, the Co-Founder and CTO of Cyanogen. The biggest impact of the layoffs was on the team behind the Cyanogen OS commercial distribution, and not those involved with the CyanogenMod project.
In a blog post, Kondik acknowledged rumours, and said, "I wanted to quickly address the circus of misinformation which has sprung up recently, particularly for everyone who uses CM or has been involved with the project. CyanogenMod isn't going anywhere, nor has Cyanogen Inc discontinued its efforts towards the goal of bringing it to a larger audience." Kondik announced that Cyanogen will sponsor the CyanogenMod projects and will have an "active role."
"CyanogenMod is something that works. Perhaps it doesn't need to "go big" to work. I'm still wildly inspired by the idea of a platform which forces participation. Whether it's the choice to hack your phone to bits and figure out how to install the damn thing to begin with, learning what's possible afterwards, or just having the confidence of being in control, it still serves an important role which hasn't been filled outside of the custom ROM community. Cyanogen Inc (including myself) will still be sponsoring the project and will continue to have an active role in its development. Contrary to popular belief, we are not "pivoting to apps" nor are we shelving CM," said Kondik.
["source-gadgets.ndtv"]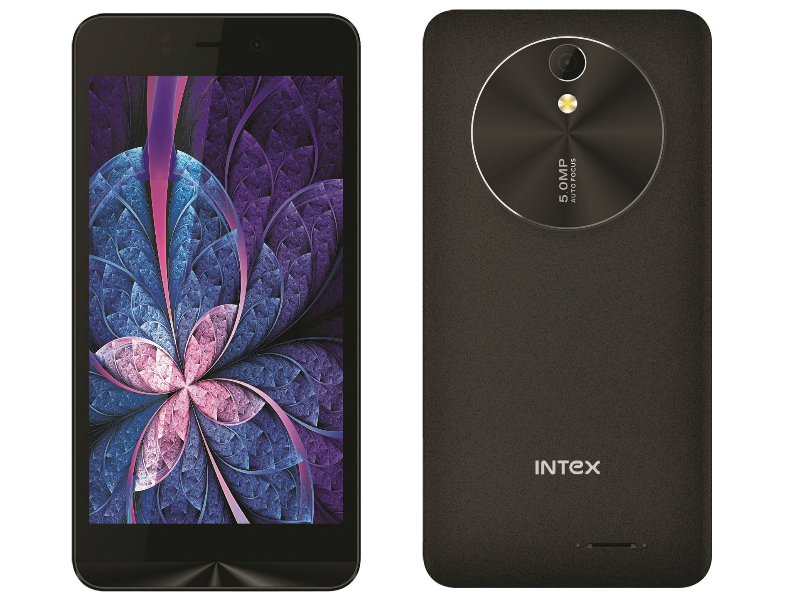 After the Intex Aqua Pride and Aqua Q7N, the Indian smartphone company has launched another smartphone in the Indian market. The Intex Aqua Ring is priced at Rs. 3,999, and is being exclusively sold on Amazon India.
The Intex Aqua Ring has a Sandstone back cover and a round oval ring on top which houses the camera and flash. It supports dual-SIM dual standby, and runs on Android 6.0 Marshmallow out-of-the-box. It features a 5-inch HD (720×1280 pixels) display with 294ppi pixel density and 16.7 million colour support. It also sports Asahi Dragon trail Glass protection. The smartphone runs on a 1.3GHz MediaTek MT6580A quad-core processor paired with Mali 400 MP2 GPU and 1GB of RAM. It offers only 8GB of inbuilt storage, but comes with support for expandable storage via microSD card (up to 32GB).
Optics include a 5-megapixel rear camera with dual-LED flash, autofocus, panorama mode, face beauty and gesture features. A 5-megapixel camera is present at the front as well. Additionally, the Intex Aqua Ring packs a 2450mAh battery.
Connectivity options include 3G support (both SIMs), Bluetooth 4.0, Wi-Fi 802.11 b/g/n, and GPS. There is no support for 4G connectivity on this smartphone. The Intex Aqua Ring's dimensions are at 72×143.5×9.25mm, and the smartphone weighs 159 grams. The smartphone is currently available on the e-commerce site only in Black colour. Intex is offering a one-year warranty for the Intex Aqua Ring, and a six-month warranty for boxed accessories that come along with the smartphone purchase (including battery). The company has introduced an Emergency Rescue Mode to help users in case of a calamity of any sort. Just by pressing any volume key for more than three seconds will activate the mode, and it will send your pre-registered emergency contact a message along with your location.
["source-gadgets.ndtv"]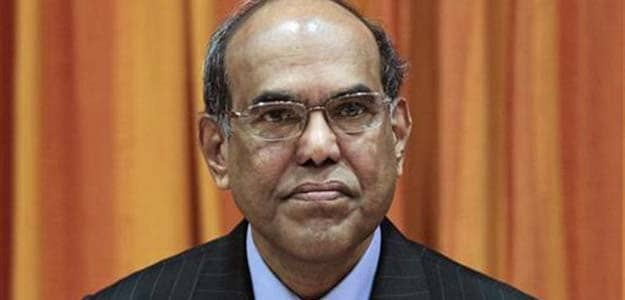 Former RBI Governor D Subbarao has just released his book, 'Who Moved My Interest Rate'. Mumbai: The new interest rate setting Monetary Policy Committee (MPC) could enhance the autonomy of the Reserve Bank and will put greater discipline on both the central bank and the government to meet their targets, former RBI Governor D Subbarao has said.
"I don't think it (MPC) dilutes the autonomy of the central bank. It could also enhance the autonomy of the Reserve Bank because to the extent that you have an MPC and you have an inflation target, it puts greater discipline both on Reserve Bank to deliver on that target and on the Government to leave the RBI free to deliver on that target," Mr Subbarao told PTI in an interview here this evening.
He, however, was quick to add "I would have liked in the interregnum for a Governor to have a veto, so that instead of abruptly shifting from the Governor as an individual making the interest policy decision today to the MPC collectively making a decision."
Mr Subbarao, who had a trial by fire initiation into central banking during his five-year stint at the Mint Road – within a fortnight of his office began the 2008 global financial crisis that engulfed the world — said the proposed MPC is not an Indian innovation but has evolved as the best practice of central banking globally.
"More advanced economies, more matured democracies have an MPC system. So that's the way to go forward," Mr Subbarao who now teaches at the Singapore National University, said.
Last month, the Government notified a law for setting up a broad-based, 6-member MPC which will decide the monetary policy, hopefully from the term of the new governor. The Centre has not named the members of the panel, which will have equal members from both the Government and the RBI.
The MPC will set interest rates by majority, with a casting vote for the Governor in the event of a tie. Of the six members, three will be from the RBI– the Governor, who will be the ex-officio chairperson; a Deputy Governor and an Executive Director.
The other three members will be appointed by the Government, on the recommendations of a search-cum-selection committee, which will be headed by the Cabinet Secretary.
The former RBI Governor has just released his book, 'Who Moved My Interest Rate', which talks about his five-year period at the Mint Road. He was the Governor from September 5, 2008 to September 4, 2013.
The tell-all book gives an insider's account of the dilemmas and quandaries Mr Subbarao confronted while leading the RBI through economic and political challenges.
In the memoir, Subbarao delineates the many run-ins he had with his two bosses — Finance Ministers Pranab Mukherjee and P Chidambaram — he credits the latter for pushing his name to the top job at the central bank.
Asked about whether the differences between North Block (Finance Ministry) and the Mint Road has an impact on the RBI, he said "to the extent that the Reserve Bank exerts it's autonomy and to the extent that the Governor prevails, it won't have an impact on the Reserve Bank."
"But it does send confusing signals to the market to the extent if they perceive that there are differences between the Government and the RBI," said Mr Subbarao, who was criticised in the beginning of his term for being too closely working with the Government.
The retired IAS officer said the RBI and the Government should be free and frank in discussing the issues and their differences should be within the closed doors.
"They must either reach an agreement or agree to disagree but all those differences should remain behind the closed doors. To the outside world they must project unified view. To the extent of monetary policy, the RBI or the Governor should prevail because that is the domain of the central bank."
Subbarao, a former Finance Secretary, was quick to add that the Governor should also be sensitive to the Government's point of view and at the same time, the latter must respect the autonomy of the central bank.
Asked whether the proposed MPC would help reduce differences between the two sides, the career bureaucrat said those difference will always be there.
"To some extent difference between the Governments and the central bank on growth-inflation matters are inherent. The central banks typically take long term view on attaining and maintaining price stability which might, at times entails sacrificing growth on the short term, whereas Governments, especially governments in democracies, are driven by electoral cycles, and are therefore driven by democratic compulsions.
"So, they give priority to growth over inflation. So, to that extent there are differences which are inherent between the two," Subbarao concluded.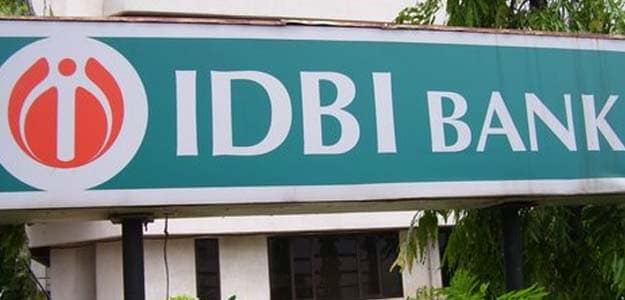 New Delhi: The government on Tuesday said it is not considering any proposal of strategic sale of state-owned IDBI Bank.
Minister of State for Finance Santosh Kumar Gangwar in a written reply in the Rajya Sabha said "no" in response to a question whether the government is proposing a strategic sale of IDBI Bank.
The minister, however, said that public sector banks including IDBI have been allowed to raise capital through follow-on public offers or qualified institutional placements.
This, he added, could result in dilution of "government holding up to 52 per cent in a phased manner based on their (public sector banks) capital requirement, their stock performance, liquidity, market conditions etc".
According to media reports, global lenders, Asian Development Bank and International Finance Corporation, as well as other investors, are in talks for state-owned IDBI Bank's Rs 3,771-crore stake sale via a qualified institutional placement route.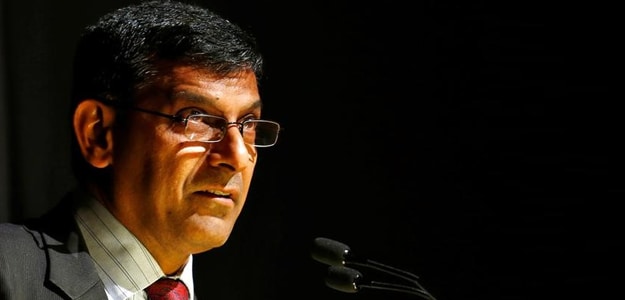 Raghuram Rajan said the lenders were initially reluctant to implement the clean-up. Mumbai: Outgoing RBI Governor Raghuram Rajan, who has ruffled industry for his strident bid to get the bank balance-sheets cleaned up, on Tuesday admitted that the central bank should have carried out this exercise earlier.
"As with inflation, it was the duty of the central bank to press for bank clean-up earlier, when few among the public support the central bank's activism," he said, addressing the 10th Statistics Day conference at the RBI headquarters here.
He also said the lenders were initially reluctant to implement the clean-up which started from December 2015 with RBI identifying 150 largest accounts which were facing problems in servicing their debt obligations.
"Fortunately, after an initial reluctance, banks have entered the spirit of the clean-up and some have gone beyond what was demanded of them," he said, adding that it was "easy to ignore" the problem of loan losses hoping that it goes away "somehow".
Dr Rajan said however that the scourge of loan losses "had a tendency to increase, get too big to ignore, too late to manage, and push the system into crisis".
In late 2015, RBI came out with a list of over 150 accounts, which was pruned to 120 later, and asked all the lenders to recognise their exposures to those as non- performing assets or bad loans.
It gave banks two quarters to recognise the losses and according to some estimates, the banks have taken a hit of Rs 70,000 crore to cover for the reverses.
Following this clean-up order, the banks, led by state-run ones, have reported close to 14 per cent or over Rs 8 trillion (Rs 8 lakh crore) of their assets as stressed as of March 2016, while NPAs alone crossed 7.6 per cent.
The Reserve Bank had last month warned in the financial stability report that the NPA pains might worsen and that it would cross 8.5 per cent by March 2017 under its base case scenario.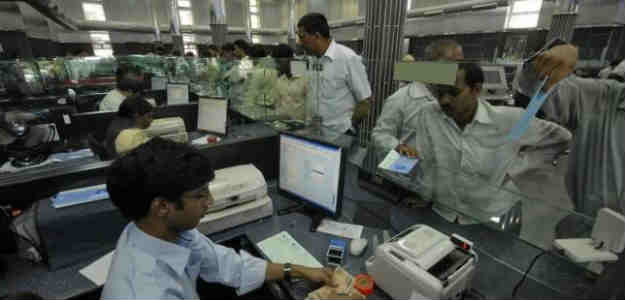 New Delhi: Public sector banks (PSBs) have written off loans worth Rs 59,547 crore in 2015-16, Parliament was informed on Tuesday.
Of the total, State Bank of India (SBI) alone has written off Rs 15,763 crore worth loans, Minister of State for Finance Santosh Kumar Gangwar said in a written reply to Rajya Sabha.
Among the nationalised banks, Punjab National Bank has written off Rs 7,340 crore, followed by IDBI Bank (Rs 5,459 crore) and Canara Bank (Rs 3,387 crore).
The 20 nationalised banks cumulatively wrote off bad debt worth Rs 38,674 crore, while the same for SBI Group was Rs 20,873 crore.
This has taken the total write offs by PSU banks in 2015-16 to Rs 59,547 crore.
Mr Gangwar said as per the statute, RBI is prohibited from disclosing the borrower wise credit information.
Among the other PSU banks, Canara Bank has written off Rs 3,387 crore, followed by Indian Overseas Bank (Rs 2,578 crore), Bank of India (Rs 2,374 crore) and Allahabad bank (Rs 2,097 crore).
UCO Bank in a BSE filing said that the RBI has 'imposed a penalty' of Rs 2 crore on it. New Delhi: RBI has imposed penalty of Rs 2 crore each on Allahabad Bank and UCO Bank, and Rs 1 crore on Bank of India for violation of anti-money laundering norms.
UCO Bank in a BSE filing said that the Reserve Bank has "imposed a penalty" of Rs 2 crore on it on account of "few lapses in adherence to KYC/AML guidelines".
Bank of India too said the regulator has "imposed an aggregate penalty" of Rs 1 crore on it for "certain violations" of the requirements under Master circular on Know Your Customer (KYC) and anti-money laundering (AML).
Public sector Allahabad Bank said a penalty of Rs 2 crore has been imposed on it by the RBI.
All the three banks said they have taken necessary preventive measures and corrective action to avoid recurrence of such violations.
Yesterday, RBI had imposed penalties of Rs 5 crore and Rs 3 crore on PSU lenders Bank of Baroda and Punjab National Bank, respectively and also fined private sector HDFC Bank Rs 2 crore for lapses in adhering to anti-money laundering guidelines.