A security firm claims it has found mobile phone firmware on smartphones being sold in the US that transmitted personally identifiable information (PII) to servers in China via a back door. Several such reports have emerged over the years, and conspiracy theories usually point to the Chinese government being the ultimate beneficiary of the data. The software company in question – Shanghai Adups Technology – however claims that this is not the case, and that the software meant for a Chinese manufacturer was mistakenly included in US devices.
Security firm Kryptowire says it has found several models of Android smartphones being sold through US retailers like Amazon and Best Buy that contained the contentious firmware. These models included the Blu R1 HD, which gained popularity due to its very low price of $50 (subsidised by ads) and was sold exclusively through Amazon. The common denominator between the smartphones was the presence of commercial Firmware Over The Air (FOTA) made by Adups, a back door found to be collecting and transmitting sensitive data to its servers in China, apart from having the ability to executive remote commands with escalated privileges and the ability to reprogram devices.
Information that was collected and transmitted included the full-body of text messages, contact lists, call history with full telephone numbers, unique device identifiers including the International Mobile Subscriber Identity (IMSI) and the International Mobile Equipment Identity (IMEI) from a user's phone. In some versions of the software, it even included fine-grained location. This transfer was happening without any initiation to the customer. Notably, even anti-virus and other security software on phones were not able to discover the threat, as they normally disregard software already bundled on the phone by the smartphone manufacturer.
As mentioned, the software was spotted in the Blu R1 HD smartphone, and Kryptowire informed Google, Amazon, Blu, and Adups of the issue. Both Blu and Amazon were fast to react to the issue. Blu has issued a software update that will apparently fix the 'potential security issue', which is said to affect 120,000 of its devices. Furthermore, the Blu R1 HD, which was being sold on Amazon exclusively, is no longer listed on the website as well. Amazon is also informing users that their smartphones will receive an update.
AdUps itself has defended itself and its intentions, saying the data is not linked to the Chinese government. According to a document provided by Adups to Blu to explain the issue, and obtained by the New York Times, the company said the version of the software that collected and transmitted information was meant for certain Chinese manufacturer that wanted to monitor user behaviour. It was not meant for smartphones in the US. "This is a private company that made a mistake," the company's lawyer told NYT.
Adups claims that its software is present in over than 700 million devices in 200 countries, including smartphones made by Huawei and ZTE. Its service portfolio includes smartphones, tablets, and automobile entertainment systems.
While both Adups and Blu have acknowledged the issue, there is the possibility such a back door continues to exist in other smartphones using versions of the FOTA software. If you'd like to check if your smartphone is affected, look for these apk files on your smartphone – com.adups.fota and com.adups.fota.sysoper.
["source-ndtv"]
Google's first self-branded smartphone, the Pixel, has received warm response from critics since its launch last month. The Pixel smartphone has been manufactured by HTC but as it turns out search giant's first choice for manufacturing these smartphones was Huawei. Huawei has reportedly confirmed that it denied the manufacturing contract for Pixel due to the lack of co-branding on the product.
Last month, reports suggested that Huawei was initially chosen to manufacture the Pixel but backed out of the deal once Google clarified that the OEM logo would not be placed on the smartphones. As per a report by German publication WinFuture, Huawei's Vice President of the Consumer Business Group Colin Giles has confirmed that the fallout between the companies regarding Pixel happened over brand name.
According to Giles, Huawei didn't want to remain just a contract manufacturer for the Pixel and wanted its own brand on smartphones as it wants to make its name better known worldwide. Notably, Huawei has previously manufactured Google's Nexus 6P smartphone.
It should not come as a surprise move as Richard Yu, chief executive of Huawei's consumer business group, has previously announced that the company wants to overtake Apple to become the second-largest maker of smartphones after Samsung.
Even though the company has established its brand in Asia, it still hasn't been able to make a name for itself in developed markets outside Asia. It will be interesting to see if the companies will be able work together in future given the refusal by Huawei.
["source-ndtv"]
The October festive sales in the country have proven to be phenomenally successful for Xiaomi. The company's Indian arm has reported that it has sold more than 500,000 smartphones in less than three days between October 1 and 3, which it claims is an industry first and milestone for the Chinese smartphone maker. The company sold Xiaomi and Redmi devices during the festive season sales on Amazon, Flipkart, Snapdeal, and Tata Cliq. While it also sold products on Mi.com, the company does not appear to be counting sales from its own platform.
The Redmi 3S (along with Redmi 3S Prime) was the top-selling product on Flipkart during its Big Billion Days Sale while Redmi Note 3 was the best-selling smartphone of Amazon's Great Indian Festival sale. Xiaomi's Redmi Note 3 (Gold), Redmi Note 3 (Grey), Mi Band 2, and 10000mAh Mi Power Bank were placed among the top six best-selling electronics on Amazon.
Manu Jain, India Head, Xiaomi said, "We are extremely proud to be sharing this milestone with our fans, partners and employees. More than six months of rigorous planning and hard work has helped us set a new benchmark in the industry. Last year we sold more than half a million phones in 30 days during the month of October, and this year we were able to achieve a similar number within three days. Based on what we know, no other brand has ever achieved this in India."
"We are extremely thankful to all our Mi Fans for their amazing support, and will continue to work hard to constantly outdo ourselves as we have done on many occasions this year. One thing I would like to share with our Mi Fans is that this is just the beginning of a beautiful Mi India journey and there will be many more reasons to celebrate," he added.
Over 800,000 smartphones were sold in one day during Flipkart's Big Billion Days Sale which started on October 2 and Xiaomi was the top smartphone brand, contributing significantly to the number.
Meanwhile, Amazon's Great Indian Shopping Festival began on October 1 which saw deals on the Redmi Note 3, Mi Max, 10000mAh Mi Power Bank, 20000mAh Mi Power Bank, and Mi Band 2.
Xiaomi has seen an incredible growth rate in India ever since the company entered the market in 2014. The company has managed to tap into the huge budget-to-mid-range smartphone market with the likes of the Redmi 3S and Redmi Note 3, which has proved fruitful for the company.
Xiaomi in September also achieved a milestone with the Redmi Note 3 as it became the bestselling online phone in India with 2.3 million units having been sold to date.
As per IDC, Xiaomi is now the third largest smartphone brand across top 30 cities in India.
["source-ndtv"]
Apple is gearing up for the big event on Wednesday, where it is widely expected to launch the iPhone 7. Considered as one of the biggest annual events in the tech industry, the Cupertino giant will finally reveal what it intends to offer its fans in this year's iPhone 7. Running up to the launch, rumour mills have been working overtime to spill the beans on what could be expected, and all things new on the smartphone. Apart from the iPhone 7, Apple is also pegged to launch the new Apple Watch 2, and announce roll out details of the iOS 10.
However, the big spotlight will be on the iPhone 7. We round up all the rumours to give you an idea of what to expect from the September 7 launch event. Coming Wednesday, Apple will finally unveil all the official details, putting all the collated months of rumours to rest. Noted KGI Securities analyst Ming-Chi Kuo has released a fresh note collating all specification and features expected. iPhone 7 Specifications
Apple is expected to keep the display sizes at 4.7-inch and 5.5-inch only, with no change in sizes, though Kuo says the new displays will feature the wide-color tech seen on the 9.7-inch iPad Pro. Kuo adds the new Home button is also [expected to be capacitive, and respond to pressure using a Force Touch haptic engine to mimic a clicking sensation.The iPhone 7 is expected to be powered by a 2.4GHz A10 chipset. Kuo says that the clock speed could be lower to prevent excessive power usage and overheating. The 4.7-inch iPhone 7 is said to stick with 2GB of RAM, but the 5.5-inch iPhone 7 Plus will see a bump to 3GB of RAM. This increase is credited to the dual camera setup on the larger variant.
Kuo notes that the dual camera setup will be a combination of two 12-megapixel sensors with different optics embedded inside. One sensor will have a 6-element wide-angle lens, larger pixels, and support optical images stabilisation (OIS), and the other will have a 5-element wide angle lens. The 4.7-inch iPhone 7 will see just one 12-megapixel sensor, and while Kuo does tip improvements, he doesn't specifically point to the to the additional support of OIS that's been rumoured for a while for the smaller iPhone this year. Kuo claims that a 4-LED flash will be housed on both phones.
Coming to the storage, Kuo reconfirms Apple is ditching the 16GB base storage option. Instead, it is introducing 32GB as the new base storage option or both the iPhone 7 and iPhone 7 Plus. Apple is also saying goodbye to the mid 64GB option, and is bringing 128GB as the middle storage option. As for the largest variant, the company is introducing a new 256GB storage variant in the mix. Apple recently increased its Cloud Storage cap to 2TB, another indication maintain the same ratio for the anticipated 256GB storage variant.
Reports about new colour variants have also been in abundance. While some say Space Grey will remain, and Apple will introduce will introduce a new Space Black variant, other reports suggest that the Space Grey will be killed to introduce the Space Black. Kuo is backing the Space Black to replace the Space grey rumour, and also claims that a new Glossy Piano Black variant will also be introduced. There were also rumours of a new Space Blue variant, but it seems to be very unlikely now. The old Gold, Rose Gold, and Silver variants will remain as is.
Another big change that will be introduced is the removal of the 3.5mm audio jack. There will be no slot to support the industry standard 3.5mm earphones, and instead, Apple will try to convince users to listen to audio via the Lightning port. For this purpose, Kuo says Apple will have built new Lightning EarPods that will be bundled with the smartphone, and also include a Lightning-to-3.5mm adapter in the box. It is separately rumoured expected to be working on wireless 'AirPods', and is expected to unveil all the accessories at the event.
The iPhone 7 is said to feature IPX7 certification, matching the Apple Watch in terms of dust and water resistance. This can keep it immersed in up to 1 metre of water for up to 30 minutes. Kuo also notes that even though renders seem to suggest the addition of two speaker grilles at the bottom, there is going to be only one – instead, the company will make the earpiece the another speaker thanks to the inclusion of an audio amplifier. This would provide stereo sound when the phone is held in landscape mode. The company is also expected to bump up the current proximity sensor from LED to laser, helping improve the speed and accuracy, apart from enabling gestures.
iPhone 7 Price
Past reports have revealed the China pricing of the iPhone 7 all storage variants. In China, the iPhone 7 is expected to be priced at CNY 5,288 (roughly Rs. 53,100), CNY 6,088 (roughly Rs. 61,200), and CNY 7,088 (roughly Rs. 71,300) respectively. The iPhone 7 Plus is expected to be priced at CNY 6,088 (roughly Rs. 61,200), CNY 6,888 (roughly Rs. 69,200), and CNY 7,888 (roughly Rs. 79,300) respectively. It is important to note that the Indian prices are just based on actual conversion rates, and the exact pricing is calculated after deliberation of many market factors. There is also another leak that suggests that Apple will keep the same price points as previous generations for the iPhone 7 and iPhone 7 Plus, with of course a large premium for the top-end 256GB variant. Interestingly, Kuo says Apple's decision to include improved water resistance and the strict quality standards it has imposed on this have dramatically reduced yields and pressured the supply chain. He says Apple will ship 60-65 million units till the end of the year, down from 82 million last year.
iPhone 7 Launch date
The official invites are in for the September 7 event, where Apple will do the official unveiling. The company is expected to begin pre-orders on September 9, and the smartphone will hit the market on September 16. Carrier availability is tipped for September 23. Kuo predicts that a total of 60-65 million units (both units) will be sold until the end of the year. However, Apple is reportedly going through a production mishap, and due to many faulty components production, the iPhone stock availability would be limited on launch day.
["source-gadgets.ndtv"]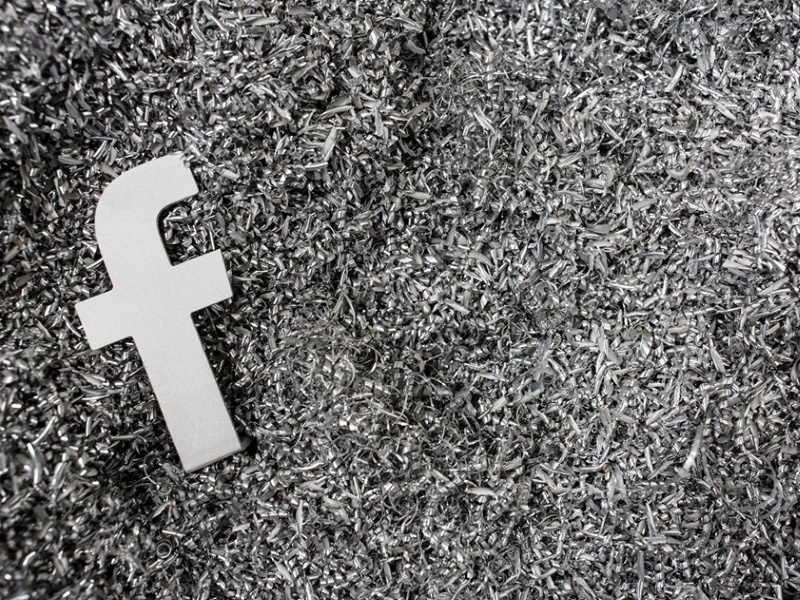 Facebook on Monday dismissed complaints by German officials that it had not been helpful in fighting terrorism and urged authorities to better formulate their requests.
Following a rash of attacks in southern Germany in late July, several state officials called for websites such as Facebook to be legally required to immediately hand over user data if information relevant to an attack is posted.
They complained that the US-based social network had only supplied answers to about 37 percent of requests by German security authorities over the last three years, Welt am Sonntag newspaper said on Sunday.
Facebook said in a statement that it was committed to working with officials.
"We have zero tolerance for terrorism on Facebook. We have and will continue to support law enforcement investigations to fight terrorism in Germany," it said.
"This sometimes means proactively providing information to law enforcement officials that will help them respond to emergencies, including potential terrorist threats."
But it also said many of the official applications to Facebook failed to comply with German law and it was working with police to train them on how to submit the requests .
In July, the German state of Bavaria suffered two attacks carried out by asylum seekers and claimed by the Islamic State group – an axe rampage on a train in Wuerzburg and a suicide bombing in Ansbach.
And in the Bavarian capital Munich, a teenager with a history of mental illness shot nine people dead at a shopping mall before turning the gun on himself.
All three attackers were active on Facebook, and the Munich assailant created a fake account to lure victims to a McDonald's restaurant with promises of discounts.
The head of Germany's domestic intelligence force, Hans-Georg Maassen, said it was crucial for law enforcement to boost its ties with sites such as Facebook.
"Social networks are an important means of communication for jihadists," he told the daily Rheinische Post.
["source-gadgets.ndtv"]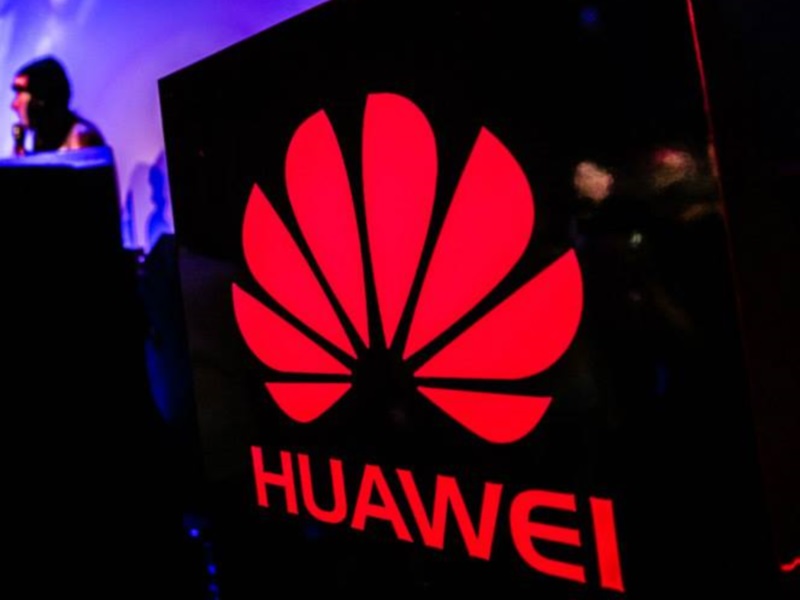 China's Huawei Technologies Co Ltd, the world's third-largest smartphone vendor, said first-half global smartphone shipments jumped 25 percent, helped by rapid growth in traditionally high-end markets such as Europe.
Shenzhen-based Huawei, which competes with Samsung Electronics Co Ltd and Apple Inc, shipped 60.5 million smartphones globally in the first half.
Huawei's consumer business group, which includes its smartphone division, booked global revenue of CNY 77.4 billion ($11.6 billion or roughly Rs. 78,124 crores) for the first six months, up 41 percent from last year.
Huawei aims to surpass market leaders Samsung and Apple within five years to become the world's top smartphone vendor.
Industry watchers, however, are less optimistic. They said Huawei is facing stiffer competition from domestic rivals such as Xiaomi Inc and Lenovo Group Ltd as cost-conscious consumers are looking for alternatives with similar features in an increasingly saturated global market.
Huawei's head of consumer business Richard Yu was, however, bullish about the firm's long-term prospects.
"There are only three major smartphone vendors in the world – Apple, Samsung and Huawei. It's consolidating…other vendors will die in the next three to five years," he told a news conference.
Research firm TrendForce last week cut its estimate for Huawei's annual smartphone shipments by 8.5 percent to 119 million units, citing worse-than-expected sales of Huawei's flagship phone.
"The sales of Huawei's flagship P9, which features a dual camera, may fall short of expectations as other Chinese brands release competitive products," said TrendForce analyst Avril Wu.
Huawei held 9 percent of the global smartphone market in the second quarter of this year, a distant third behind Samsung's 24.5 percent and Apple's 15 percent, according to TrendForce.
 
["source-gadgets.ndtv"]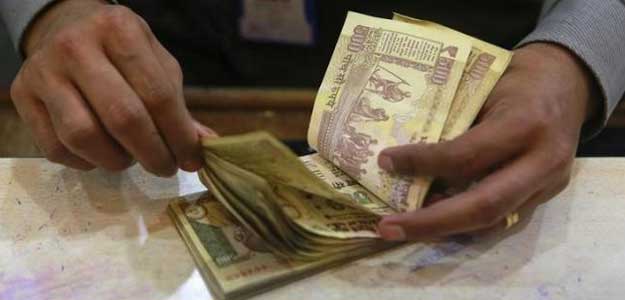 Chennai: Indian Bank on Tuesday said it is adequately funded and will meet its capital requirements through internal accruals.
Hailing infusion of Rs 22,915 crore capital into 13 PSU banks by the Centre as an "intelligent move", Indian Bank managing director and CEO Mahesh Kumar Jain said it would help the lenders focus on credit growth.
"The proposal to infuse capital in public sector banks by the Central government is an intelligent move. While 75 per cent has been released now, the remaining 25 per cent will be based on performance and efficiency of the bank. That is very important. The move will help banks to focus on their credit growth," he told PTI.
Replying to a question, he said the public sector bank was not part of the capital infusion beneficiaries as it is "very well capitalised".
"Indian Bank is very well capitalised and we never requested the government to infuse capital. Our capital adequacy ratio is 13.20 per cent while Tier I Capital is 12.08 per cent. Common equity is 11.68 per cent," he said.
The government on Tuesday provided Rs 22,915 crore capital to 13 public sector banks including State Bank of India, Punjab National Bank and Indian Overseas Bank to enhance their lending operations and enable them to raise more money from the market.
On the outlook for the current financial year, Mr Jain said, "I think for the industry as a whole the credit growth is likely to be around 9-10 per cent. For Indian Bank, we are expecting it around 11 per cent during this financial year."
"Our focus will be on retail and MSME (micro, small and medium enterprises). Demand is also there in retail. But on corporate side, we will not be aggressive. Our asset quality is protected."
"For the financial year 2016-17, we are expecting growth of 10-11 per cent," he said.
To a query on expansion plans, he said the bank is planning to open 150 branches during this financial year.
"Last year we opened about 158 branches. This year we are expecting about 150 branches," he added.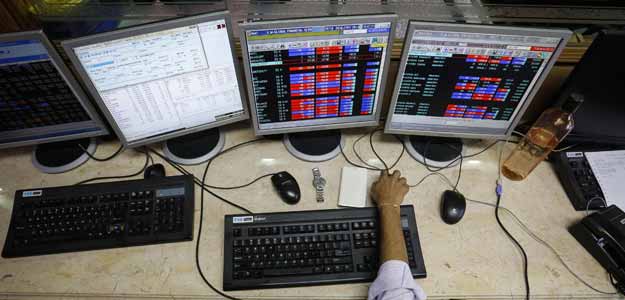 Sensex snapped 4-day winning streak on Friday as blue chip Infosys fell as much 9 per cent after the software services exporter posted disappointing results and slashed revenue forecasts.
Bigger rival Tata Consultancy Services also fell, even as it reported a more upbeat quarterly profit than Infosys, as investors were concerned about its outlook, given the potential impact from the British vote to exit the European Union.
"We are expecting a slowdown in IT companies, caused by the impact of Brexit," said Abhishek Jain, head of research, KR Choksey Securities.
Post-Brexit, IT vendors have been facing issues relating to order pricing, Jain said, adding that the sector would not remain in the "limelight" for another 6-7 months.
The Sensex ended 106 points lower at 27,836 and Nifty closed 24 points lower at 8,541.
Infosys, India's second largest IT services exporter, closed 8.8 per cent lower after earlier slumping to its lowest in more than six months, dragging the Nifty IT Index down by 4 per cent.
Meanwhile, TCS closed 3 per cent lower.
Meanwhile, investors booked profits on some recent outperformers like State Bank of India and Kotak Mahindra Bank, after a rally early this week.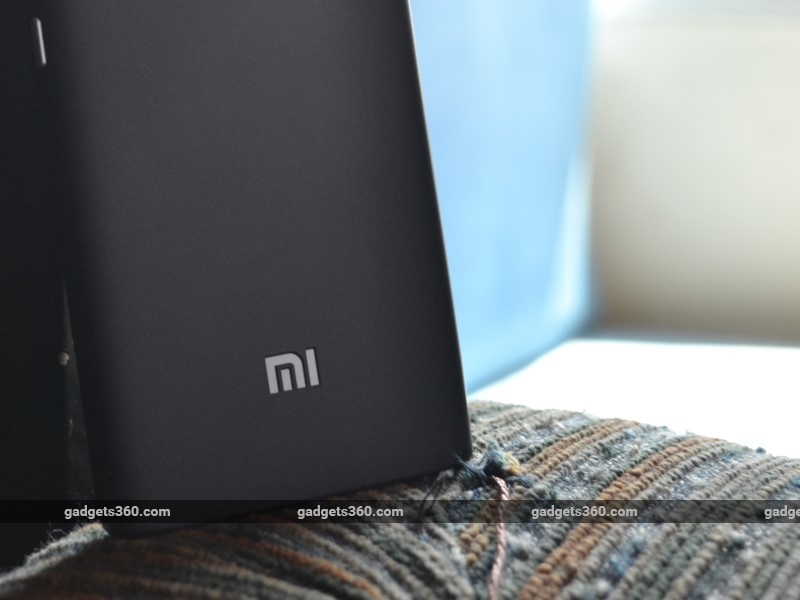 Chinese language cellphone maker Xiaomi Thursday stated it is not in search of exemption from Indian Government to fulfil the 30 percentage nearby sourcing norm, as it already makes seventy five percent of gadgets regionally which can be offered in India.
"We're manufacturing seventy five percentage of gadgets that we promote in India domestically. From that perspective, we do not Need any kind of exemption. Our application continues to be underneath the purview of the Government. We in all likelihood may be capable of understand about it in some time after which share greater info," Xiaomi India Head Manu Kumar Jain informed PTI.
Xiaomi, in April this yr, had approached the Branch of Business Policy and Promoting (DIPP) for Commencing unmarried logo retail Stores in India.
Apple too carried out for Starting single brand retail Shops however lobbied tough for the exemption from the mandatory 30 percentage local sourcing announcing that its products have excessive-stop era which could not be sourced from local providers.
Xiaomi additionally sought exemption to begin with however retracted later. The Authorities, on June 20 this yr, relaxed FDI norms by giving a 3-year exemption from local sourcing to foreign players in unmarried-logo retail and a further 5-year relaxation for 'nation-of-artwork' and '5bf1289bdb38b4a57d54c435c7e4aa1c' technology.
The decision to relax the norms turned into taken at a excessive-level assembly chaired by Prime Minister Narendra Modi.
Jain turned into speaking at the sidelines of organization's occasion where it unveiled 4G phone Mi Max with 6.forty four-inch show for a starting charge of Rs. 14,999. The smartphone will begin promoting on Xiaomi's internet site Mi.Com from July 6 and on other e-commerce structures from July 13.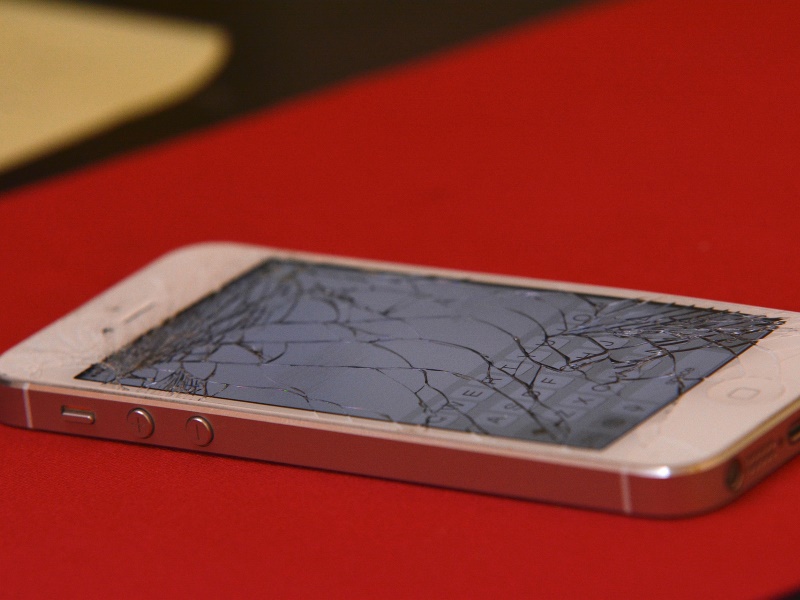 A bill that might make it easier to restoration broken telephones, computer systems and capsules turned into killed in the the big apple kingdom legislature on Saturday when the session formally ended. opposed by means of tech giants together with Apple, Cisco and Xerox, the invoice might have forced groups to launch digital parts and design manuals to impartial repair shops. If passed, the invoice might have been a boon to restore technicians and "right-to-repair" advocates nationwide.
The new york legislature had until the stop of June to recollect the fair restore Act, however the invoice turned into squashed in committee earlier than it had a hazard to attain the ground for a vote.
Advocates for the fair restore Act argue that if huge tech companies supply repair shops access to professional manuals and digital parts for gadgets, along with the iPhone, clients could have extra cost options to restore their phones and extend a device's life. For clients who face high priced in-house restore fees at, say, the Apple keep, shopping for an entire new tool might appear to be the extra economical version. Encouraging third-celebration restore, advocates say, enables keep telephones out of landfills and reduces e-waste.
but groups along with Apple say that retaining tight control over purchaser restore alternatives preserves the integrity of their products and offers a higher customer enjoy. Apple and different tech organizations have funded lobbying efforts against this bill.
Apple declined to touch upon the bill to The Washington post.
"there is no doubt in my thoughts that lobbying efforts performed a function," stated big apple state Sen. Phil Boyle, R, who co-sponsored the invoice. "but I assume that as legislators find out about the issue from their elements in prefer of this invoice, even the opposition of manufacturers can be conquer. it's a mastering curve that hasn't gotten to the pinnacle now."
Boyle stated he thinks that prospects for passing a similar bill inside the subsequent session are tons higher as lawmakers turn out to be greater aware of the issue.