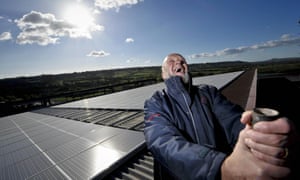 Perhaps you are looking for a more ethical home for your current account cash. Or maybe you are a Co-operative Bank customer who is considering closing your account following its well-publicised troubles.
If either of those sound like you – or perhaps you simply don't want to give your money to one of the "big four" banks – then as of this week there's a new option. Triodos, which bills itself as "Europe's leading sustainable bank", has taken the wraps off its first-ever British personal current account.
The bank is allowing people to register their interest, and in June it will begin sending out invitations to those who have registered to apply for an account.
Founded in the Netherlands in 1980, Triodos set up an office in the UK in 1995 and has been offering savings and investments here for some years. It now has almost 50,000 UK customers, and more than half a million across Europe. It offers current accounts in the Netherlands, Spain and Germany, and says it is now finally ready to launch a full banking service in Britain.
Triodos's USP is that it only lends money to organisations and projects that are "making a positive difference to society", whether's that's socially, culturally or environmentally. It publishes details of every loan it makes via its website, and its borrowers have included chef Hugh Fearnley-Whittingstall's River Cottage HQ, and Worthy Farm, home to the Glastonbury festival. "We want people to really think about what their bank is doing with their money. Money doesn't have to be invested in the arms trade, fossil fuels and tobacco – it can be used to do good things that help build the society we want to live in," says the bank.
Triodos's green credentials are impeccable, but there is a stumbling block: all customers have to pay a £3 monthly fee (ie £36 a year) for the current account service. That may well prove to be a deal-breaker for some, particularly as the bank isn't offering any upfront financial incentives to tempt people to sign up.
Triodos is entering a hugely competitive market. Just two days ago M&S Bank announced that new customers who switch to one of its current accounts – there is one with no monthly fee, and one costing £10 a month – will now get up to £185 to spend in M&S. They initially receive a £125 gift card, which will then be topped up with £5 each month they deposit £1,000-plus in their account during the first year. Meanwhile, Halifax has a no-monthly-fee Reward account, where you get a £3 payment each month you pay in £750 or more, plus a £75 switching inducement. This week the Halifax said official figures showed it was "the most switched-to bank on the high street".
So what is Triodos offering? This is a current account that will work in all the ways you would expect, and can be opened by any UK resident aged 18 or over who meets the eligibility criteria. The account is operated online and via a mobile app. Triodos is not providing a telephone banking service, though it will offer phone-based support, and while it has offices, there are no high street branches.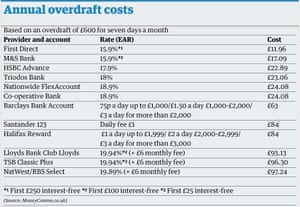 The account comes with a contactless Mastercard debit card made from PLA, a "natural plastic", which can be used to make payments, cashpoint withdrawals etc. You can request a chequebook and apply for an overdraft, though the £2,000 maximum is lower than that offered by many other banks. The authorised overdraft rate is 18% EAR, which is competitive but not top of the market. Triodos won't charge anything extra for setting up and using an overdraft.
Someone banking with Triodos with an authorised overdraft of £600 used for seven days each month would incur charges of £23.06 a year, compared with £84 at Santander and Halifax, and £97.24 with NatWest/Royal Bank of Scotland.
The bank will not allow unauthorised overdrafts – it will simply not pay items when there are insufficient funds. Unpaid items will incur a £5 charge, with a maximum monthly charge of £50.
Triodos claims that for many years people have been able to make positive choices about things such as food, energy and transport, but not banking. The Co-operative Bank might have something to say about that – it is the only high street bank with a customer-led ethical policy covering a range of issues from the environment to animal welfare. However, Co-op Bank put itself up for sale in February, four years after it nearly collapsed and had to be bailed out by hedge funds, and there has been speculation that it may have to be broken up. So Triodos is likely to pick up at least a few Co-op Bank leavers. Nevertheless, the Co-op is still very much open to new customers: it is offering £110 to people who move to its no-monthly-fee current account via the industry's switching service.
So how does Triodos justify that £3 monthly fee? Huw Davies, its head of retail banking, says it believes it is fairer that everyone should pay a "modest" monthly charge to cover the cost of providing a banking service. "There is no such thing as free banking because someone else always pays. 'Free' accounts are usually subsidised with high penalty charges and hidden fees, so the most vulnerable customers, or those making a rare miscalculation with the household finances, end up paying an exorbitant price."
Is Triodos safe?
Some people may feel uneasy about signing up with a bank headquartered in the Netherlands when Britain is poised to leave the EU.
While most banks offering products to consumers have a UK banking licence and £85,000 Financial Services Compensation Scheme (FSCS) protection, European banks are allowed to operate here under their home country's regulations in a system known as passporting. This means that consumers banking with a such a bank are covered by its home country's compensation scheme and not the UK's.
Triodos Bank in the UK is part of Triodos Bank NV, based in the Netherlands. That means it is covered by the Dutch deposit-guarantee scheme, which guarantees up to €100,000 (£84,450) per person. For joint accounts held in the names of two people it is €200,000. As an extra safeguard, if a credit balance is directly related to a house purchase or sale, the maximum guaranteed is €500,000. This applies for three months after the money is paid into the account.
Data provider Moneyfacts has previously said that while consumers can be reassured that under European law, money held with European banks is covered by the compensation scheme of the bank's home country, "they should bear in mind that in the event of a crisis they face language and exchange rate issues".
Incidentally, Triodos says: "We are absolutely committed to remaining in the UK."
A positive change