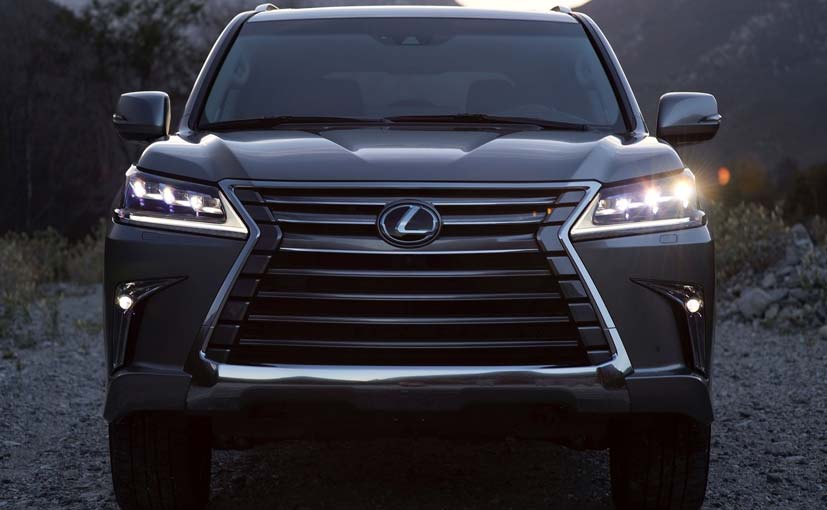 We've already told you all there is to about brand Lexus coming to India. In fact we gave you an exclusive story too, telling you about the cars that are making their way here as also the strategy the company will adopt as regards India. We've already told you about the RX450 and the ES coming to India and we've even spotted the cars out on the roads, registered and ready for delivery in fact.
There are about 50 to 60 cars that have made their way to India but all will be used to garner interest within dealer principals first, which means that potential customers are now being tapped and test drives for the cars have begun.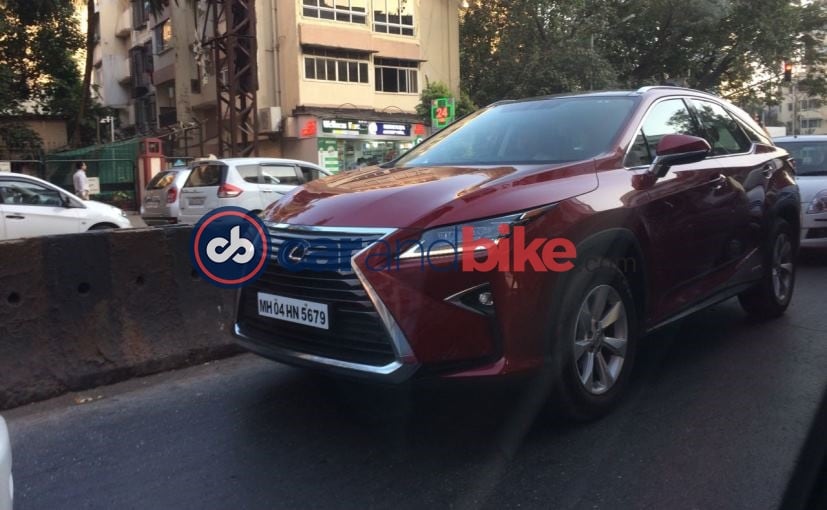 The Lexus RX450h was spotted by us on the streets of Mumbai
Lexus will launch the both the RX450 and the ES300h in March 2017. So the first two cars that will launch will be hybrids. March will also see the launch of Lexus dealerships in India. There will be four showrooms to begin with – 1 in Mumbai, 1 in Bengaluru and two in Delhi. The preferred dealership partners for Lexus are the ones who currently have Toyota dealerships and yes, there are going to be separate dealerships as we've said earlier. Lexus and Toyota will however, share the same service network, although there will be a separate bay altogether for servicing the Lexus cars.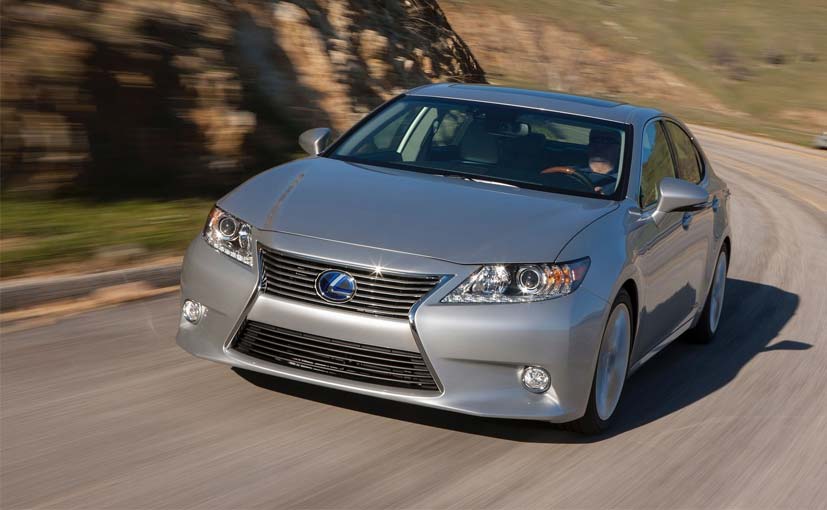 The Lexus RX and ES will launch in March 2017 There will be an onslaught of cars by the end of 2017 as we'll see the LX450 diesel, LX 570 petrol and the NX make their way to India. The RC F sports car will not be coming to India. The RX450h will be priced more than ₹ 90 lakh (ex-showroom price) while the ES 300h will cost close to ₹ 60 lakh (ex-showroom). The cars will be direct imports to India and hence will attract import duties. Lexus also plans to bring the LS600h by January 2018.
Bookings for the cars have been opened at a dealer level and we can't wait for the cars to be launched in India. We'll keep you updated on the latest, so stay tuned!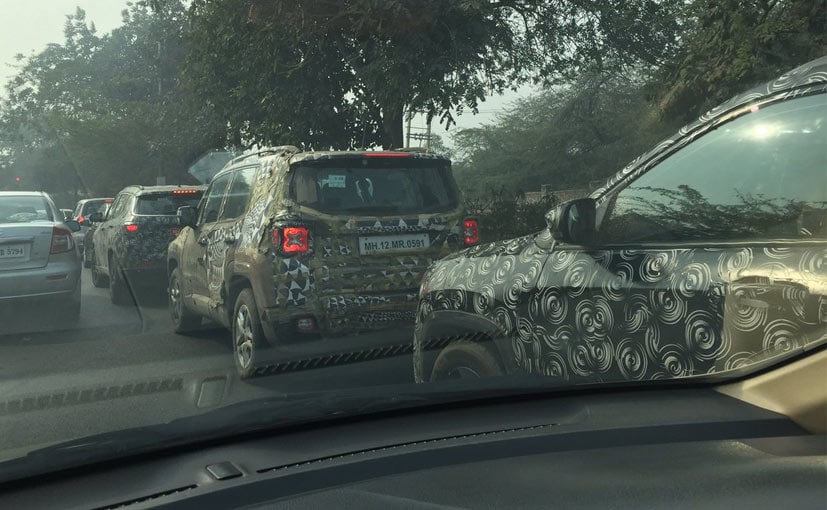 The Jeep brand finally launched in India this year and we couldn't be happier. It's taken a long time to enter the market and when it did the prices at which the cars were launched were, to put it in simple terms, unexpected.
But it was at the launch itself that the company promised that it would be bringing a made-in-India SUV by mid-2017. From the looks of it though, the company has already started testing the car and we can't wait to hear the launch announcement soon.
The all-new Jeep Compass will be locally manufactured at FCA's Ranjangaon facility near Pune and this is big news for India. For those who were a bit disappointed with the price tag the other Jeep SUVs came with, the Compass might just renew their hopes.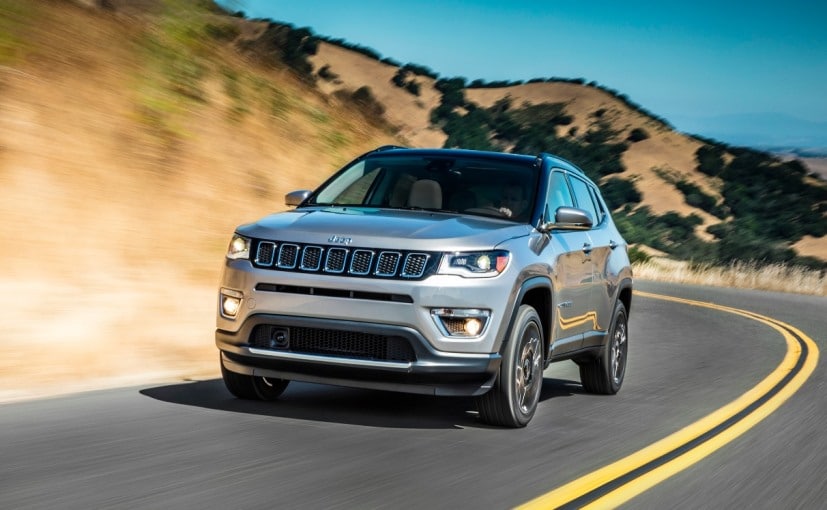 Jeep Compass Front
The all-new model replaces the outgoing Compass and Patriot SUVs completely and is an extremely important product for India. We say this time and again, because this will be the first car that FCA will make for export markets as well in India.
The 2017 Jeep Compass is positioned between the entry-level Renegade and Cherokee SUV in the automaker's line-up, and is based on the stretched version of the Small Wide 4×4 architecture. In terms of design, the new Compass replicates the design language of the Grand Cherokee. The square wheel arches, the muscular looks and the tail lamps, all bring the design element together and we love how it looks.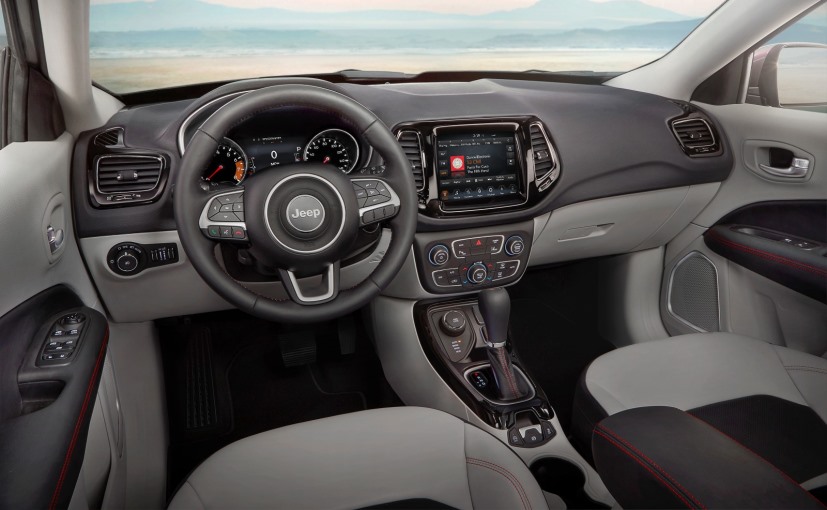 Jeep Compass Cabin
The cabin too takes inspiration from the Grand Cherokee instead of the Renegade and gets a neat looking cabin finished in black and grey. Talking about the mechanicals, the all-new Compass will get front-wheel drive as standard, while All-Wheel Drive will be available as optional right from the start.
Power is expected to come from 2.0-litre petrol and diesel engine options, while a 2.4-litre naturally aspirated motor will also be available in developed markets like the US. Transmission options will include a 9-speed automatic, while a manual is also likely to be offered. Fiat Chrysler Automobiles (FCA) have said that globally there will be 17 powertrain options available on the new Jeep Compass, so definitely there won't be a dearth for choices.
 
["source-ndtv"]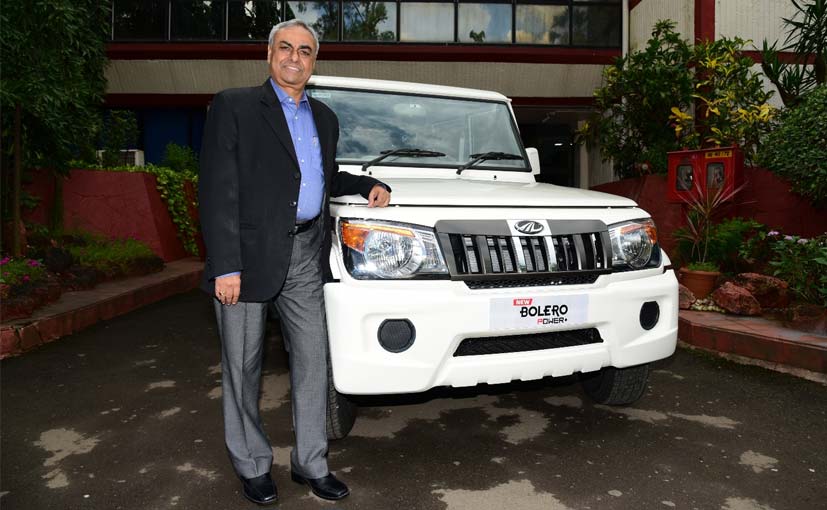 The country's leading utility vehicle manufacturer Mahindra and Mahindra has announced that it will be increasing priced across its model range in India from January 2017. The home-grown auto major plans to hike prices of its vehicles by up to Rs 26,500 as the company looks to partially offset rising input costs.
Announcing the price hike Pravin Shah the Chief Executive Officer Auto Division, Mahindra and Mahindra, said, "We plan to increase prices of our passenger and commercial vehicles in the range of 0.5 to 1.1 per cent from next month. Prices of passenger vehicles would go up in the range of Rs 3,000 to Rs 26,500 depending upon the model."
The ex-showroom prices of its small commercial vehicles (up to 3.5 tonnes) would also increase in the range of ₹ 1,500 to ₹ 6,000 from January, he added. Justifying the reasons for the price hike, he said that input costs have been soaring due to the escalation of prices of various materials including precious metals. "Besides, the cost of fuel has also gone up leading to the increase in freight costs. Also, there has been an impact of changing regulatory requirements," Shah added. ssangyong rexton The Ssangyong Rexton
Currently, Mahindra and Mahindra sells a wide range of passenger vehicles ranging from its entry-level compact car – the KUV100 to the premium SUV XUV500. The carmaker also sells the Rexton SUV, retailed by its subsidiary Ssangyong. All the models, including the Ssangyong Rexton, are priced between ₹ 4.58 lakh to around ₹ 24.86 lakh (ex-showroom Delhi). It also markets a range of small commercial vehicles, including three-wheelers and LCVs like Alfa and Imperio priced between ₹ 1.76 lakh and Rs 7.35 lakh (ex-showroom Mumbai).
As you might already know, Mahindra and Mahindra is not the first carmaker in India to announce a price hike this month. In fact, other car manufacturers have already announced hikes in prices from January to offset higher input costs and the adverse impact of foreign exchange fluctuations. Tata Motors announced its plan to increase car prices from ₹ 5,000 up to ₹ 25,000, while Nissan will hike prices by up to ₹ 30,000. Fellow Japanese auto major, Toyota and German auto giant Volkswagen both will increase prices of their model range by up to 3 per cent, whereas, Hyundai India will increase car prices by up to ₹ 1 Lakh. Rival Honda Cars India will also increase car prices 3 percent, while GM's Chevrolet India has announced a price hike of approximately ₹ 30,000. Luxury car market leader Mercedes-Benz will increase car prices by up to 2 per cent. Among Two-wheeler manufacturers, Bajaj Auto has also announced a hike in prices of its bikes by up to ₹ 1,500 from next month.
 
["source-ndtv"]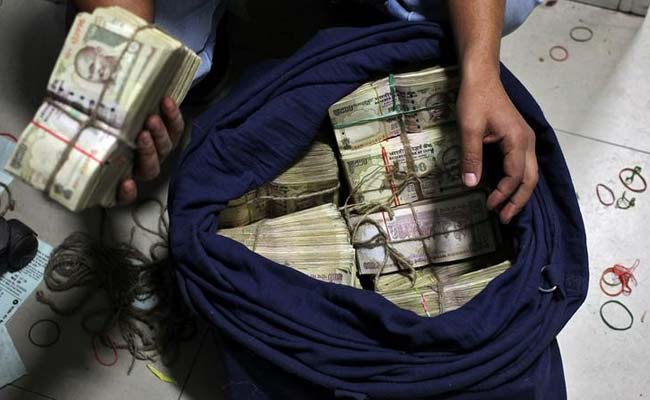 Banks profitability has been hit owing to continued pressure on asset quality and weak loan growth. The note ban has the potential to drive big treasury gains for Indian banks, says a report from rating agency India Ratings. Banks are likely to see register Rs. 38,200 crore of potential treasury gains for the current financial year (2016-17) – their highest ever, the report said.
This potential of windfall earnings from treasury gains comes at a time when banks are facing significant challenges, from bad assets to weak credit growth to capital requirement for new regulatory norms. The profitability levels of Indian banks have been hit owing to continued pressure on asset quality and weak loan growth.
Banks in general largely invest in central government or treasury bonds. In fact, they are the largest holders of government bonds, about Rs. 29 lakh crore, as on November 11, 2016, says the report. A fall in interest rate increases the price of bonds. Starting January 2015, the Reserve Bank of India made a series of repo rate cuts, reducing it by 175 basis points in the wake of falling inflation.
A surge in bank deposits, due to demonetisation, will also increase demand for government and high-rated corporate bonds, and is likely to put keep bond prices buoyant, the report said.
For public sector banks in particular, the gains from treasury could be a big sweetener given that they reported Rs. 17,700 crore loss in FY16. Public sector banks have already reported significant treasury gains of Rs. 17,400 crore in the first half of this financial year.
Prime Minister Narendra Modi had announced the ban on 500 and 1000 rupee notes on November 8 in a move aimed at eliminating money laundering and black or untaxed money. It wiped out 86 per cent of the money in circulation worth Rs. 15.44 lakh crore. About Rs. 13 lakh crore of the banned notes have been deposited into the banking system.
Analysts say that even if withdrawals restrictions are eased in the future, banks are likely to be net gainer in terms of deposits as demonetisation will bring a large chunk of the informal economy into the banking system.
India Ratings however cautions about the sustainability of the treasury gains. "Excess treasury gains are a one-off and carry an inherent exogenous risk of reversal. Hence, prudent risk management and portfolio churning would ensure sustainability of the gains," it said.
Indian banks' loans rose 5.8 per cent in the two weeks to Dec. 9 from a year earlier, while deposits rose 15.9 per cent, the Reserve Bank of India's weekly statistical supplement showed on Friday.
Outstanding loans rose by Rs. 46830 crore to Rs. 73.39  lakh crore in the two weeks to December 9. Non-food credit rose Rs. 38,690 crore to Rs. 72.39 lakh crore, while food credit rose Rs. 8140 crore to Rs. 99920 crore.
Bank deposits rose Rs. 73,520 crore to Rs. 105.91 lakh crore in the two weeks to December 9
 
["source-ndtv"]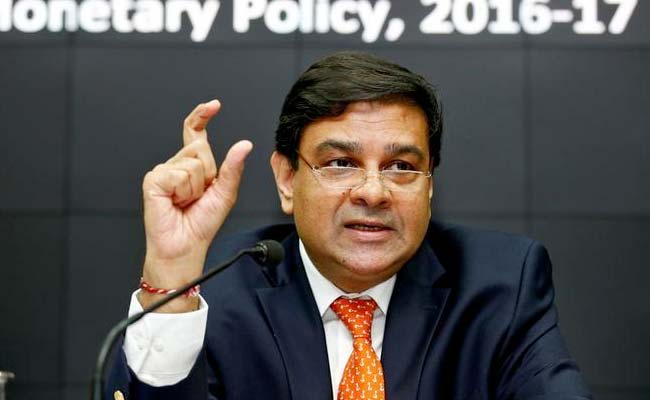 New Delhi: The Reserve Bank of India's all powerful central board is short of ten non-official directors and one deputy governor at a time when the central bank is engaged in massive demonetisation and remonetisation exercises.
The last board-level appointment done by the government was when it elevated N S Vishwanathan to the post of deputy governor in June.
Prior to that, in March, the government had nominated three non-official directors – Natarajan Chandrasekaran, Bharat Narotam Doshi and Sudhir Mankad – on the central board of the bank.
Still, there are 10 positions of non-official directors lying vacant on the RBI's central board.
For the post of deputy governor, the government received about 90 applications till October 21, the last date for sending applications.
The post fell vacant after elevation of Urjit Patel as the governor of RBI in early September.
Currently, the RBI has three deputy governors – R Gandhi, S S Mundra and N S Vishwanathan.
Besides the RBI governor and four deputy governors, there are 10 non-official directors from various fields and two government officials from the Finance Ministry on the Board who are nominated by the government.
There are four directors to represent local boards headquartered at Mumbai, Kolkata, Chennai and New Delhi, as per the RBI Act.
Meetings of the central board are generally convened by the governor at least six times a year and at least once in each quarter.
On November 8, Prime Minister Narendra Modi took everyone by surprise with his announcement of demonetising high-value currency notes of Rs. 500 and 1000 and giving people a 50-day window to exchange/deposit defunct notes into their accounts.
The RBI has been pushing new notes of Rs. 500 and Rs. 2,000 into the system, as part of remonetisation as well as monitoring the entire exercise.
Even as the apex bank is indulged in the massive exercise, its central board had a meeting in Kolkata earlier this month.
 
["source-ndtv"]
Samsung launched the Pink Gold variant of its smartphone Galaxy S7 Edge in April earlier this year. Prior to this launch, the phone was already available in colour variants Black Onyx, Gold Platinum, White Pearl (not in India), and Silver Titanium. Now, the South Korean company has finally brought this colour variant to India. The pricing of the phone has been kept unchanged at Rs. 50,900.
Users can further pay Rs. 2,980 and get the Gear VR headset as well as a screen replacement offer from the company. Notably, a Blue Coral colour variant of the Samsung Galaxy S7 Edge was also made available in India earlier this month. A Black Pearl colour variant was separately launch in South Korea in the same time-frame, however, the company did not make that colour variant available in India. This means the Galaxy S7 Edge is now available in Black Onyx, Blue Coral, Gold Platinum, Pink Gold, and Silver Titanium colour variants in the country.
When the colour variant was first launched, the company said, "Pink Gold was chosen as it, like the other colours available for the Galaxy S7 and S7 edge, is a natural colour that provides a sense of comfort. These hues glitter and shimmer as if illuminated from inside their glass surfaces," in its blog post. In terms of specifications, the Samsung Galaxy S7 Edge features a 5.5-inch Super Amoled display with QHD (1440×2560 pixels) resolution. The phone is powered by an octa-core Exynos 8890 SoC coupled with 4GB of RAM.
The always-on display on the Galaxy S7 Edge allows users to check notifications, time, and date without waking up the device. The phone features a 12-megapixel 'Dual Pixel' rear camera with an f/1.7 aperture and smart OIS feature, as well as a 5-megapixel front camera with f/1.7 aperture.
The phone has an IP68 rating for dust and water resistance. The Galaxy S7 Edge houses a 3600mAh battery. The phone comes with a hybrid dual-SIM card slot, which allows users to either expand the storage via microSD card (up to 200GB) or use it as a second SIM slot.
["source-ndtv"]
With mounting revenue losses amid too many players fighting to grab a pie, exits will surpass entrants in the Indian smartphone market in 2017, analysts said on Thursday.
There are nearly 250 million unique smartphone users in the country and by the end of 2016, there will be 280 million Indians with these devices.
"With declining margins amid cut-throat competition, we predict some smartphone players will call it quits in 2017. We estimate that number of exits in the smartphone market will exceed number of entrants in the next year," Tarun Pathak, Senior Analyst, Mobile Devices and Ecosystems at New Delhi-based Counterpoint Research, told IANS.
"While some signs of this trend already started happening, we predict it will only intensify in 2017 and lead to consolidation in smartphone market," Pathak added.
Most of the exits will be seen at the entry-level smartphone segment, involving regional players which were unable to generate volume and, at the same time, were unable to scale up their portfolio.
As tech companies strive to connect the next billion, India will lead the way in 2017 where new disruptive start-ups will emerge and regional knowhow and strength in developing vernacular apps to entice first-time mobile users will be the key, analysts said on Thursday.
"10K-20K smartphone was the fastest growing smartphone segment (+86 per cent) in 2016 and is likely to be the fastest in 2017 too owing to users upgrading from sub-10k category to mid-end segment," said Karn Chauhan, an analyst with Counterpoint Research.
With replacement rate of smartphones increasing and new launches happening more frequently, the experts also see refurbished and hands-down smartphone market to grow in 2017.
As Samsung ramps up its OLED production with other players also setting up manufacturing plants for OLED production, the competition for OLED screen size with sharper and narrow bezels is likely to intensify in 2017.
"Apart from this, we will also see Dual camera, Front flash and quick-charge technology leading from the specification perspective in India," Chauhan noted.
India handset manufacturing will continue to evolve from assembly towards end-to-end manufacturing.
"As per a Counterpoint Research-IIM Bangalore study, the local value addition in India during 2016 was 6 per cent which is estimated to grow to 10 percent in 2017," Pathak told IANS.
Demonetisation has given strong momentum to the adoption of digital payments via smartphones – a trend which is likely to be more significant in 2017, the experts noted.
["source-ndtv"]
Leaks and rumours for upcoming iPhone launches are a not a new thing. In fact, the removal of 3.5mm headphone jack was rumoured for a round a year before Apple finally made it official with launch of iPhone 7 earlier this year. The leaks about the next year's iPhone have already started coming and the latest one suggests that the Cupertino-based company will launch three different models of the phone in 2017 – including one codenamed 'Ferrari'.
A post on Chinese website Weibo suggests that Apple will be releasing three models, designated D20, D21, and D22 in 2017, as per a report by AppleInsider. The D22 variant, which will be highest-end model, has reportedly been codenamed 'Ferrari' and is expected to feature borderless OLED display, 'invisible' home button, wireless charging, and more – all this has been rumoured before, though the alleged codename certainly is new. The other two models are likely to be named iPhone 7s and iPhone 7s Plus as seen in naming convention by the company over the years.
Interestingly, the Ferrari variant of next year's iPhone is expected to come with substantial redesign in the internals, which will include division of the logic board into two discrete units. These units will reportedly be connected by a flex cable. The first half of the board is tipped to carry the phone's operating units like the anticipated Apple A11 SoC and NAND flash storage, as a communications package. The other half is expected to feature Wi-Fi and cellular components. Further, as per the leak, Apple is considering the relocation of the SIM card tray towards the bottom half of the device in order to create some more space for certain components.
A recent leak suggested that Apple might consider launching dual-SIM variants of its iPhone models in future. Considering that the phone launch is several months away, we will advise you to take the leak with a pinch of salt.
["source-ndtv"]
LeEco on Wednesday said it has revised its business strategy for the coming year, based on the "overall volatility and uncertainty that is forecast for the global economy." Recently, the company admitted expanding too fast too soon, and has since been scrutinising plans. This overhaul will imply several changes across the markets in which it operates, including India, where the company has confirmed layoffs are planned.
To recall, LeEco entered the Indian market in January this year, and the company has enjoyed some time in the limelight since. The company entered the offline market in the country in June by bringing the Le 1s to brick-and-mortar stores, and then expanded its retail partnerships the next month.
Now, LeEco in a statement to Gadgets 360 reacting to recent reports about its planned slowdown in the country, said that it was downsizing its operations in India. This "right sizing exercise" applies to "all its offices in various geographies" the company specified, with India just one of these markets. It added that India is one of the top three markets for the company globally, but mentioned that it is also a "fledgling operation".
The company said that the decision to downsize operations in India was not "led by performance or competence parameters but entirely guided by business imperatives." The statement further explained the reasons behind the move, "As we transit to a more strategic phase of our operations in India, it is the appropriate time to assess and take steps to ensure the sustainability and profitability of our business."
Speaking about the layoffs in India, LeEco said it is doing what it can to alleviate struggles of "affected employees." It said it is "open to offering outplacement services to affected employees who specifically seek assistance"
Referring to reports that it was exiting the offline sales market it had entered under six months ago, LeEco didn't confirm its actual exit – however, it did say it was now focused on its online channels. LeEco said that it was at its core an Internet company, and that it "intends to concentrate on and bolster its online business." The company said its "proven O2O model" will be vital to its business in India, but how this applies to actual offline sales isn't clear yet.
The statement also shed some light on the company's roadmap for India, pointing specifically to improving online channels with a "more consumer-centric" LeMall marketplace. LeEco also said it has a "robust product pipeline in the offing."
In August, LeEco set up a manufacturing unit in Greater Noida, with an initial production capacity of 60,000 smartphones a month anticipated to ramp up to 200,000 units a month by the end of the year. At the same time, it announced it had managed to sell 1 million smartphones in the country since launch.
While LeEco is silent on if there's a rethink on its Make in India plans, the company says it "will adopt a laser-sharp focus on overall organisational efficiency, capacity-building and talent nurturing while remaining unwaveringly committed to maintaining a sustainable and profitable business model."
 
["source-ndtv"]