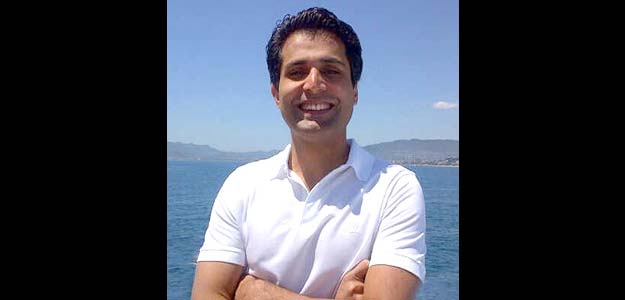 Indiabulls Housing Finance shares were headed for one of their biggest falls after crashing over 18.5 per cent on Friday. The home loan company founded by IITian Sameer Gehlaut on Thursday announced the acquisition of 40 per cent stake in UK-based OakNorth Bank for $100 million or nearly Rs 650 crore. Traders say Mr Gehlaut's decision has not gone down well with investors even though he is expected to pick up an additional 10 per cent stake in OakNorth Bank in his personal capacity.
Here are some of the reasons why investors seem to be unhappy with the deal
1) Indiabulls Housing Finance, which got re-rated over the last 2-3 years because of outstanding performance, is witnessing a de-rating of its price earnings valuations, said Dipan Mehta, member of BSE and NSE.
"We are questioning the wisdom of the management to go ahead and make an acquisition like this… May be the company will come out and explain its logic for making such an acquisition," he added.
Describing OakNorth Bank's acquisition as "complicated, Mr Mehta said, "When such an acquisition takes place, some amount of mindspace of top management does get diversified, which is not positive… You see what happened with Bharti (Airtel) and a host of other companies that went ahead and did overseas acquisition… You do find that some effect comes on domestic business as energies get diverted to the management of business in international arena," he said.
2) Indiabulls management believes that a "controlling" stake in OakNorth Bank will help it demonstrate its ability to raise and manage deposits. This may help the company get a domestic deposit taking license from the Reserve Bank. Analysts say it is difficult to say with certainty that the acquisition will result in a deposit taking license in India.
"There are too many ifs and buts… Will the regulator consider overseas experience enough for granting a domestic license?" Nomura asked.
3) OakNorth Bank obtained its license in March 2015 and started mobilising deposits through online sources over the last six weeks. Its current loan book is 25-30 million pound and it has built a deposit base of 10-15 million pound. Nomura says the $100 million price tag for a start-up bank is too expensive.
4) Indiabulls should have done this acquisition before raising Rs 4,000 crore from investors in September, said Nomura. "Investors could have taken a better view of potential use of capital by the company," said Nomura's Adarsh Parasrampuria and Amit Nanavati.
5) Rishi Khosla, an early investor in companies like PayPal and Copal, is part of OakNorth Bank's senior management team. "Rishi Khosla was an early stage investor in Indiabulls Housing (IHFL) and now IHFL is investing in his company, which can be perceived as a moral hazard," Nomura said.
Shares in Indiabulls Housing Finance closed down 10 per cent at Rs 643.5 on the Bombay Stock Exchange on Friday. The benchmark index fell 1 per cent.
["source-ndtv"]