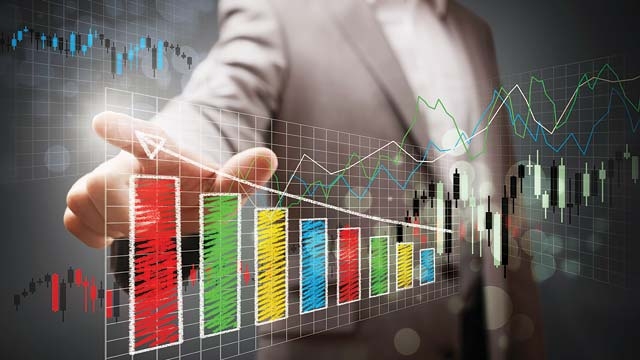 The goods and service tax (GST), scheduled to launch on July 1, is going to get rid of the dual indirect tax system that exists currently. While the reform initiative is expected to boost the economy and improve the tax collection process, it is also going to impact your personal finance.
Mutual funds: The GST will cause a marginal increase in the expense ratio that mutual funds charge for fund management. "Managing a fund is considered as service rendered and is subject to service tax today (of 15%) and will be subject to GST in future (of 18%). This marginal increase will be reflected in the increase of the expense ratio of the fund," notes Srikanth Meenakshi, co-founder and chief operating officer, FundsIndia. So, for a fund whose base expense ratio is 2%, the total expense ratio would be 2.3% (including service tax) today, and would go up to 2.36% with GST.
However, if the investors move towards fund with lower expense ratios, then the quantum of increase would be lower.
Banking: "Banking transactions including cash withdrawals, credit card payments, fund transfer, processing loans etc., are all going to be marginally more expensive with the 18% tax implementation," says Adhil Shetty, CEO, BankBazaar. However, in the long run, the increase in tax collections could be neutralised by the input tax credit that the banks are entitled to under GST.
Shetty pointed out that services which do not have service tax associated, such as savings account and fixed deposit, are going to remain unaffected.
For banking customers, reducing the number of transactions is the only way to soften the GST impact.
Insurance: With the elevation in the tax rate from 15% to 18%, the cost of buying insurance and keeping the policy active will rise marginally. This means for individual term policies, the tax will be 18% in the first year, and also on renewal premium. "It implies that for every Rs 100 paid towards premium which currently attract Rs 15 as service tax will be replaced by Rs 18 as GST under the new tax regime," says Suresh Agarwal, chief distribution officer, Kotak Life Insurance. Endowment plans or traditional insurance savings plan, which currently attracts a service tax of 3.75% on the premium in the first year of the policy will rise to 4.5% in the first year under the new tax regime. As of now, 1.88% of the service tax is levied on endowment plan's premium for the second year onwards will rise to 2.25% after the implementation of GST, adds Agarwal.
For auto, home, health and other general insurance, in theory there would be an increase of 3% in premium from the existing applicable premium effective from July 1, 2017. Mathieu Verillaud, chief financial officer – Bharti AXA General Insurance, said some of the hike, however, should be offset if tax on services availed by the industry are allowed to be taken into account to decrease insurers' tax paid. "This unfortunately is not clear as of yet, given the complexity of the state/centre structure of GST. This might drive some confusion as well as higher compliance and administrative costs for insurers. If these are not passed on to customers, prices might either go up, or stay low…" Verillaud averred.
Shares: While security transaction tax (STT) and stamp duty remain exempt from GST, Service tax is set to increase to 18% which will have a marginal impact on the cost of transactions pertaining to retail stock market investors. "Transaction costs for equity investor may rise by 10 to 15% with service tax increase due to GST," said Nikhil Kamath, co-founder & head of trading, Zerodha.
Gold: The precious metal is not left outside the ambit of GST. Gold will become slightly costlier as the current incidence is 2 per cent and after "extensive debate" the Council proposed to tax gold and gold jewellery at 3 per cent. Also, input tax credit can be claimed for gold jewellery manufacture. Jewellers can adjust the tax with the input credit. "Consumers, on selling the gold back to the jewellers, would not be able to regain the additional cost borne at the time of purchase," points out Shetty of BankBazaar.
[Source"cnbc"]