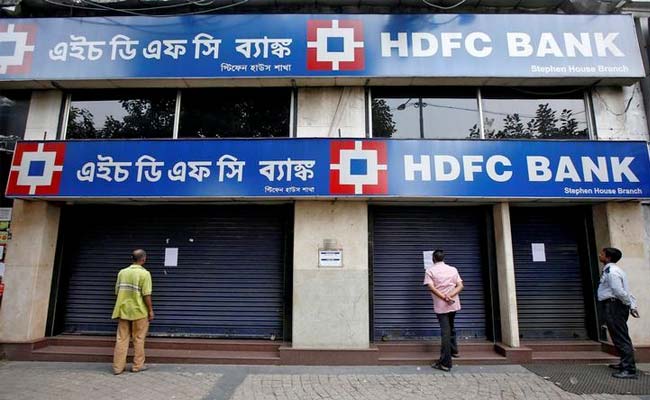 Mumbai: HDFC Bank's personal loans are growing by 30 per cent, courtesy a quick disbursement product launched recently, and delinquencies are also trending down, a senior official said on Wednesday.
"Personal loans are growing at 30 per cent and there is a downward trend in delinquencies," its head for unsecured loans Arvind Kapil told reporters, after launching an online loans against securities product.
He said the 10-second personal loan product launched last year is growing fast and now constitutes a fourth of the incremental demand or Rs. 500 crore per month.
Introduction of credit information companies which help banks during the time of disbursements has also helped in growing the portfolios, he said.
He attributed the improving credit quality to the reliance on the salaried class, which uses personal loans as a 'working capital' to bridge temporary cash requirements for "consumerism".
Its outstanding personal loans had increased to Rs. 46,454 crore as of December 2016 from Rs. 35,071 crore a year ago and Rs. 44,706 crore in September.
Since the numbers for the January-March period are yet to come out, Kapil did not specify the time period for the loan growth.
Loans against property (LAP), another segment where analysts have expressed concerns, is growing at 18 per cent for the bank, Kapil said, stressing that there are no troubles faced by the bank in this regard.
He said the bank does not go high on the loan to value ratio and looks at a borrower's cash flows before arriving at a lending decision and this has helped it and other banks.
Meanwhile, the bank has partnered with securities depository NSDL to launch an online loans against shares (LAS) product and Kapil said it is targeting to get half of its new acquisitions through this medium next fiscal.
It is targeting to maintain its LAS portfolio growth at up to 40 per cent, he said, explaining that this category will grow in tandem with the deepening of the equities market.
The bank has created a list of over 400 scrips which are credible and least volatile, against which the lending will be done.
The fully online facility will reduce the turnover time to a few minutes from the present 2-4 days, he said, saying this is probably a global first.
A borrower can get a loan of up to 50 per cent of the value of the pledged portfolio and the interest rate on the loan will be the same at 10.5 per cent, he said.
 
["source-ndtv"]