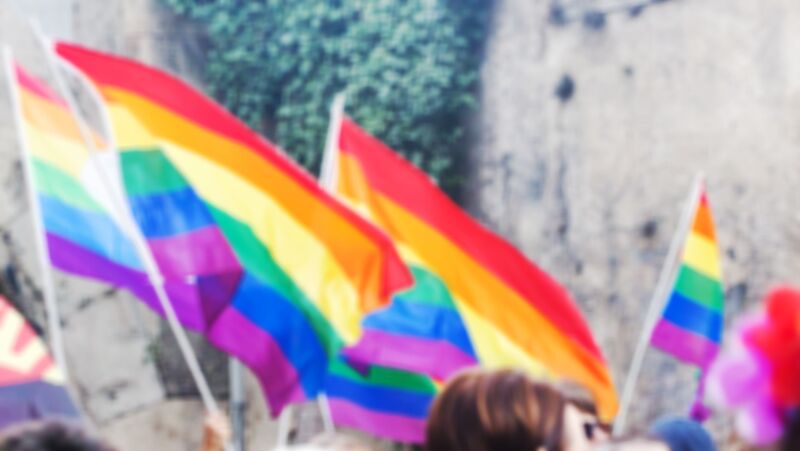 Investopedia says it requires "international connectedness, diversity and expertise in a variety of financial products and services." In Asia, Singapore, Hong Kong and Tokyo risk falling short on measures two and three because of their backward attitude toward gay rights.
In failing to recognize LGBT rights, each risks losing talent to places such as New York and London. That's something the cities can ill-afford as they strive to lead in areas like fintech, cryptocurrencies and IPO venues.
None of the three recognizes gay marriage. Homosexuality was illegal in Hong Kong until as recently as 1991, and while consular officials were allowed to bring in their same-sex spouses two years ago, most other gay couples have had to be content with a visitor visa 1 for the dependent.
Singapore, meanwhile, has kept a colonial-era sodomy law and has banned foreigners from attending the nation's annual Pink Dot Rally.
Tokyo is perhaps the most advanced, with some of its wards issuing symbolic "partnership certificates" to same-sex couples. But these aren't legally binding and confer none of the legal rights of marriage, including custody of children and tax benefits.
A legal challenge in Hong Kong that's been dubbed the "QT case" has thrown light on the issue after around 30 international financial and law firms voiced support for a British woman fighting for a visa for her same-sex partner. The companies included Goldman Sachs Group Inc., Credit Suisse Group AG and Linklaters LLP, according to a statement from Davis Polk & Wardwell LLP. Hong Kong's highest court struck down the companies' bid to back her battle in late April and on Monday began hearing the final appeal of the case.
Also in the city, the Court of Appeal last week overturned a landmark judgment requiring the government to grant the same spousal benefits to employees in same-sex marriages as those enjoyed by their heterosexual colleagues. The court ruled that the government had a legitimate aim to protect the institution of traditional marriage as a "custodian of Hong Kong's prevailing socio-moral values."
Such setbacks are surprising considering Hong Kong recently won approval to host the 2022 Gay Games. The former British colony beat out Washington, D.C., and Guadalajara, Mexico, to become the first Asian city to be awarded the Olympics-style event, which is held every four years.