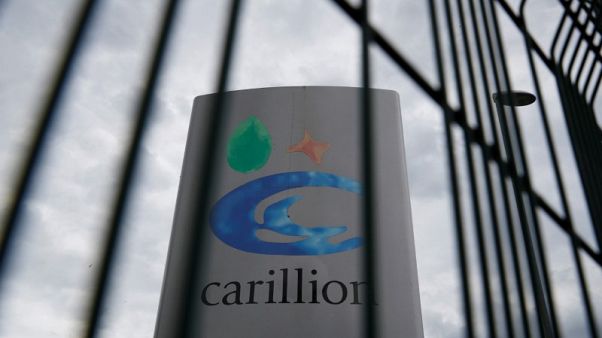 Oct 24 (Reuters) – Carillion, the debt-laden construction and services group that has issued two profit warnings this year, said it had agreed new credit facilities and deferrals on some debt repayments.
The group said it had agreed to two facilities totalling 140 million pounds ($185 million) and deferrals on certain pension contributions, and on the repayment of private placement notes due in November and September 2018.
Together these would improve its "headroom" in 2018 by between 170 million pounds and 190 million.
Carillion, which in September said it intended to exit its UK healthcare business, also said it had head-of-terms agreement to sell a large part of the business to outsourcing company Serco Group for 50.1 million pounds. ($1 = 0.7571 pounds) (Reporting by Esha Vaish in Bengaluru; Editing by David Holmes)