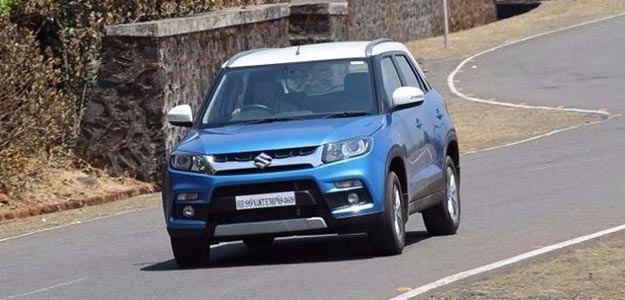 Maruti Suzuki, which has underperformed the broader markets in the last six months, could continue to lag behind over the next year too, says Sachin Shah, fund manager at Emkay Investment Managers.
"Maruti as a stock may not do so great in next 6-12 months. Its earnings growth may not be as robust as the Street is expecting," he said. (Watch)
Mr Shah said a stronger yen, subdued volume growth due to capacity constraints and investment in the expansion of Nexa network could weight on Maruti.
However, Maruti Suzuki remains a top pick for the long term, he said. "If somebody is taking a three-to-five year view, it is an excellent franchise having a market share of 50 per cent-plus. In a urban economy like us, there is a lot of demand for cars."
"As a secular trend, it might do well but in the near to medium term it might underperform."
Maruti Suzuki shares are down nearly 17 per cent in the last six months as compared to 7 per cent fall in the broader Nifty.
Maruti Suzuki shares traded 2.5 per cent lower at Rs 3,484 as against 0.6 per cent fall in the broader Nifty on Thursday.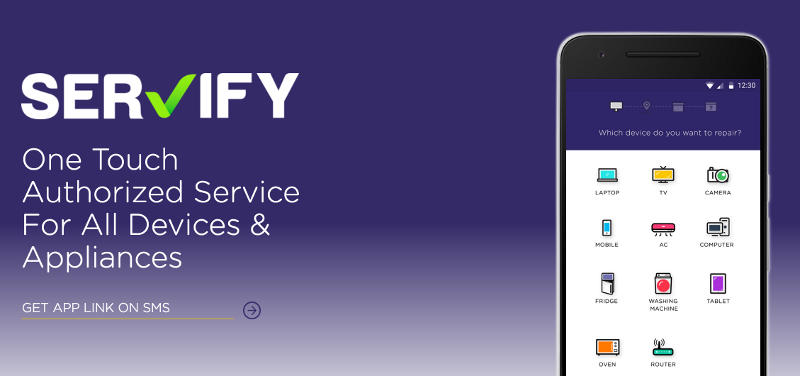 Our latest funding roundup compiles early and late stage investments in Indian startups with business models centred around personal assistant apps, logistics, media streaming, real-estate, as well as bike and electronics service platforms.
Haptik
Personal assistant app Haptik announced Tuesday that it had raised an undisclosed sum in its Series B round from Times Internet. Founded in 2013 by Aakrit Vaish and Swapan Rajdev, the startup said that it processes over half a million requests per month, out of which 25 percent are completed using artificial intelligence. The funds will be used for product development, improving artificial intelligence capabilities and business operations, the startup said.
(Also read: Roundup: Indian Apps to Outsource Your Everyday Tasks)
Shipsy
Logistics major DTDC Express has picked up a 20 percent stake in Gurgaon-based Llama Logisol, which operates logistics solutions provider Shipsy, for over $1 million (roughly Rs. 6.65 crores). Founded in June 2015 by IIT graduates, Soham Chokshi, Dhruv Agrawal, Maharshi Devraj and Himanshu Gupta, Shipsy had received angel funding from Dheeraj Jain, the managing partner of Redcliffe Capital. "With Shipsy, we want to help make smarter decisions using the vast amount of ambient data available like location intelligence, last mile delivery optimisation and supply chain planning," Chokshi said.
Hungama
Chinese consumer electronics company Xiaomi announced Monday its first investment of $25 million (roughly Rs. 166.59 crores) investment into streaming content provider Hungama Digital Media Entertainment, with participation from existing investors Intel Capital, Bessemer Venture Partners, and Indian billionaire Rakesh Jhunjhunwala. Xiaomi said that the investment marks the deepening of the company's strategy to introduce localised Internet services on its smartphones in India.
Housing
Online real estate platform housing.com Monday announced that former business head of 99Acres.com Vineet Singh has invested an undisclosed sum in the company, and will be working with the Housing.com management team in a senior advisory role.
Gear6
Bengaluru-based Gear6.in, an online bike service platform has reportedly raised $500,000 (roughly Rs. 3.3 crores) in a seed round funding from Ninestarter, an early-stage seed investment company. Founded in 2016 by Bits Pilani alumni, the startup reportedly sees 500 transactions a month.
Servify
Mumbai-based Servify, a tech startup that offers services through an app for electronics and appliances through a brand authorised service ecosystem, has received an undisclosed sum of funding from Blume Ventures, Germany's Barkawi Holdings GmbH and TM Service Technology Holdings GmbH. Servify provides apps for Android and iOS, which enables users to add all their household devices, upload bills and invoices, access brand authorised service with a few taps, and them track the status of the service request till its closure.
["source-ndtv"]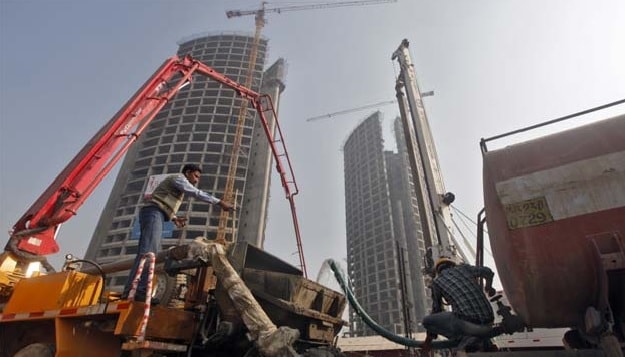 Low commodity prices and better foreign direct investment (FDI) inflows have reduced India's vulnerability to external shocks which is "credit positive" for India, Moody's Investors Service said today.
"We do not expect a significant renewed widening of India's current account deficit (CAD). Our assumption that commodity prices will remain low in 2016 and 2017 supports this view, while FDI inflows are likely to climb in response to government measures," it said.
In a report, Moody's said that India's external financing needs have diminished significantly over the last three years. "These trends are credit positive, as they lower India's  susceptibility to external shocks at a time when capital flows to emerging markets are volatile, and weak economic conditions globally and in particular in the Gulf may dampen remittances," it added.
Moody's said low commodity prices will keep imports in check and gradual a pick-up in domestic demand could push up import volumes.
"With commodity prices – particularly oil – likely to remain depressed, we do not expect a marked renewed widening of India's trade deficit," Moody's said. A lower energy import bill and policies to curb gold demand are contributing to keeping the trade deficit at relatively low levels. The announcement in the Budget of an excise tax on gold is likely to dampen overall gold imports,
it said.
The value of oil imports decreased by 37.5 per cent or Rs 3 lakh crore in the 12 months to February 2016 compared with the previous year. "Consistent with our assumption that commodity prices will remain low for several years, India's energy import bill is unlikely to increase significantly. Moderate gold and energy imports will help to offset any pick-up in imports related to strengthening domestic demand," it said.
Rising FDI will continue to cover current account deficit. Net foreign direct investment inflows hit an all-time high in January 2016, at $3.0 billion, more than financing the current account deficit for the first time since 2004, it added.
Moody's further said, "We expect FDI inflows to continue to rise. It provides a stable source of financing that will help to mitigate India's external financing risks."
Higher inflows suggest that government policies, such as efforts to liberalise foreign investment limits in several sectors and the 'Make in India' campaign, are bearing fruit. The development of industrial corridors, investment and manufacturing zones and 'smart cities' will further bolster investment inflows, it added.
Moody's, however, said that weakening remittances and services exports could weigh on current account deficit and moderating services exports could add to these pressures. "Against the backdrop of subdued global economic activity – in particular in the Gulf, the origin of more than half of remittances to India – remittance inflows could weaken further in the coming months," it said.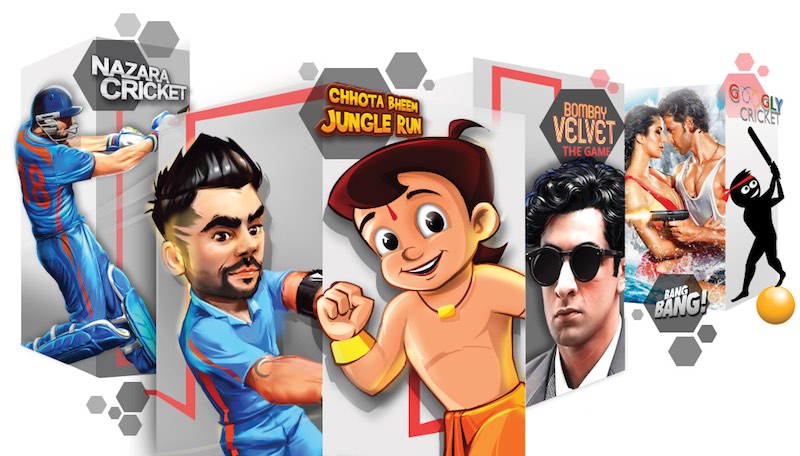 Nazara Games has announced its investment in London-based mobile games studio TrulySocial along with London Venture Partners and Supercell's Game Lead, Drussila Hollanda-Grönberg.
"We see a perfect fit with TrulySocial's contemporary social world and are working with them to bring a completely new genre of gaming to India." said Nazara CEO Manish Agarwal.
"With TrulySocial we are delighted to have an opportunity to see ourselves along with key international players. We plan to bring new, innovative and delightful content for the Indian gaming audience. We believe in their team's idea of 'not just making a game but changing gaming' is what excites us and motivates us to making this investment in their conviction."
Founded in 2011, TrulySocial is working on a social mobile game for Android and iOS called Hugs (which seems to be its only game at the moment). TrulySocial's website has described it as one that will "truly gamify social and romantic encounters" along with a steady stream of celebrity-themed content. Considering Nazara's access to celebrity licenses in India, we won't be surprised to see it localise and distribute Hugs for an Indian release.
The company has been on a deal-making spree of late. This follows up Nazara's most recent announcement of signing up Hrithik Roshan to feature in mobile games as well as its access the Virat Kohli license. And that doesn't include the Amar Chitra Katha and Chhota Bheem properties it has or itspublishing deal with ZeptoLabs.
Last year, industry sources claimed Nazara was looking to raise between $50 to $100 million in funding. Hopefully we won't have to wait too long to see a majority of these deals result in an actual game release.
["source-ndtv"]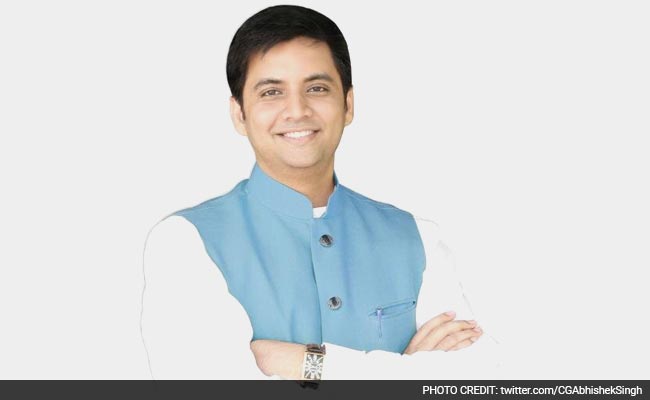 "I categorically deny the allegations of Congress party which is false, mischievous and politically motivated," BJP leader Abhishek Singh said.
NEW DELHI:  BJP lawmaker Abhishek Singh, son of Chhattisgarh Chief Minister Raman Singh, today rejected as "false, mischievous and politically motivated" the Congress charge against him that he held offshore accounts and asserted that he held no investment or share in any foreign company.
"I categorically deny the allegations of Congress party which is false, mischievous and politically motivated," BJP leader said.
"For the purpose of record, I will once again while denying these allegations like to reiterate that neither do I have any foreign account nor any investment/share in any foreign company," he said in a statement.
At a press conference earlier in the day, Congress leader Jairam Ramesh had cited a previous report of International Consortium of Investigative Journalists to allege Mr Singh was holding offshore assets.
The BJP also rejected the Congress attack on Finance Minister Arun Jaitley as "false and foolish".
Mr Ramesh had demanded that Mr Jaitley "recuse" himself from probe into Panama Paper leaks citing his sports promoter Lokesh Sharma, who reportedly held offshore companies.
"We reject such false and foolish claims. It's ironical that Congress is making such claims as it is mother of black money. It looted the country and facilitated flow of illicit money abroad. Our government swiftly ordered a multi-agency probe. It had also set up a SIT to look into black money and passed a law in Parliament to curb it," BJP National Secretary Shrikant Sharma said.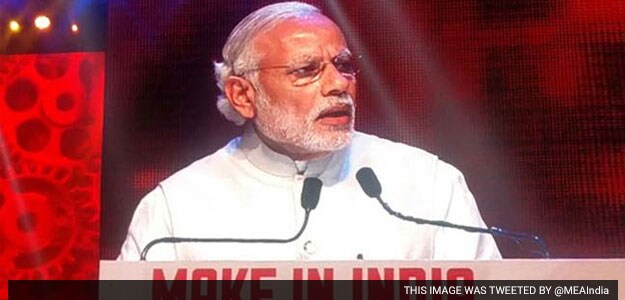 'Make in India' push will further boost FDI flows in the country, Moody's said
Prime Minister Narendra Modi's 'Make in India' programme has boosted foreign direct investment in the country, helping the government reduce its dependence on volatile portfolio (equity and debt) flows in times of global uncertainties, said Moody's Investors Service.
The surge in FDI flows – a demonstration of stronger investor interest in India on the back of robust economic growth – will help the government cover its current account deficit, the global rating agency added.
"These trends are credit positive, as they lower India's susceptibility to external shocks at a time when capital flows to emerging markets are volatile, and weak economic conditions globally and, in particular, in the Gulf states, may dampen remittances," said Marie Diron of Moody's.
The 'Make in India' programme, launched in September 2014, aims to transform the country into a global manufacturing hub. PM Modi's aggressive campaigning among foreign investors has led to a steady rise in foreign investment, with net FDI inflows hitting an all-time high of $3 billion in January 2016, experts say.
"FDI inflows are likely to climb further in response to government measures, such as efforts to liberalize foreign investment limits in several sectors and the 'Make in India' initiative," said Ms Diron.
According to Moody's report, a lower oil bill and measures to contain gold imports have helped in keeping India's trade deficit at moderate levels.
"The development of industrial corridors, investment and manufacturing zones, and 'smart cities' will further bolster investment inflows. In particular, flows into the manufacturing sector are likely to accelerate as the government seeks to boost the sector's share of GDP to 25 per cent by 2022," Moody's said.
However, weakness in remittance inflows because of economic slowdown in Gulf states, may prevent India's current account from returning to balance, the report said.
["source-ndtv"]
Mumbai: Shares of Simplex Projects surged 16 per cent today after the company sold 51.21 per cent stake in its arm Simpark Infrastructure, proceeds of which will be utilised for business purposes.
The stock zoomed 16 per cent to Rs 27.90 on BSE.
At NSE, shares of the company jumped 14.76 per cent to Rs 27.60.
The company, however, did not give any financial details of the deal.
"The Board of Directors of the company at its meeting held on March 28, 2016, had decided to sell its investment in the wholly-owned subsidiary, Simpark Infrastructure…Accordingly, 16,31,400 shares (51.21 per cent) have been sold," the company had said in a BSE filing yesterday.
Simpark Infrastructure is a wholly-owned subsidiary of Simplex Projects.
Earlier, the Board of Directors had resolved that "investment up to 75 per cent only in the wholly-owned subsidiary of the company, Simpark Infrastructure Private, be sold and the sale proceeds be utilised for business purposes."
["source-ndtv"]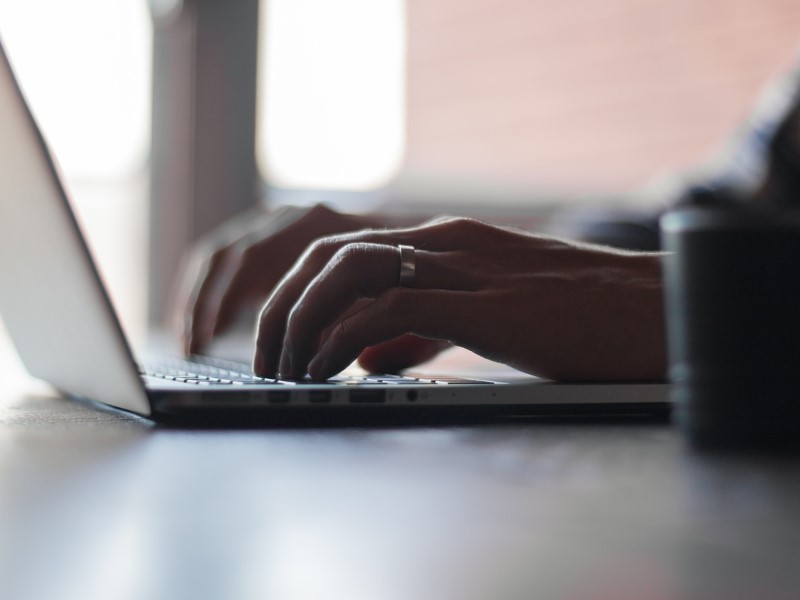 The Centre for Development of Advanced Computing (C-DAC) plans to invest Rs. 350 crores to develop technologies for computing in Indian languages.
C-DAC Director General Rajat Moona said the thrust this year will be on bringing internet to the common man and implementation of the National Supercomputing Mission (NSM).
While one can already register domain names in Devnagari script and some Indian languages, a major drive is going to be launched this year that "will actually have a connectivity to the people", he told PTI in Hyderabad.
"We are looking at Indian languages computing…another localisation and making sites and software available in Indian languages, that's close to Rs. 350 crores kind of a project," Moona said.
On NSM, he said, "We are working on supercomputing technologies and National Supercomputing Mission is on the way, and we are looking forward to its implementation. Lots of supercomputers will be installed, applications will be used and lot of supercomputing activity is likely to take place in the next few years."
Investment outlay for NSM is Rs. 4,500 crores over seven years, Moona said.
"In the project proposal which has already been approved, we had talked about 70-plus supercomputers in all ranges – 50 of them are for educational purposes and about 20 of them mid-range and a few of them very high-range supercomputers. That was the plan. We are still in the process of defining it further."
C-DAC is also looking to make investment in hardware design and technologies.
"India has already taken enormous lead in software technology. There are a few projects we are planning to launch in this particular year primarily for hardware technologies," he said.
Moona said C-DAC is working with the Bureau of Indian Standards (BIS) on standardisation of language keyboards.
"Keyboard standards for PCs are already defined and they are already in use but with newer technologies like mobile phones and touch screens, suddenly keyboard technology becomes different and we are working with BIS on defining newer standards for that. In times to come, those standards would be useful and will be available," he said.
["source-ndtv"]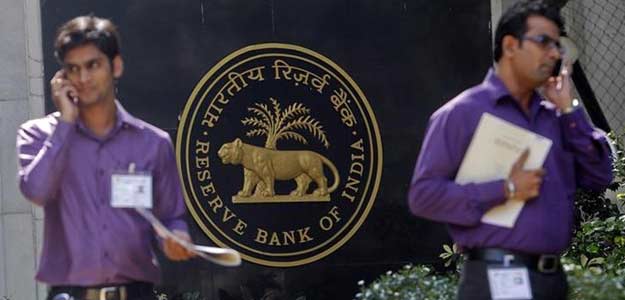 Mumbai: The Reserve Bank of India said on Wednesday it would lower the minimum maturity period for rupee debt issued abroad by domestic companies to three years from five years, in line with foreign investment in corporate bonds.
The RBI also said Indian companies would be allowed to raise up to Rs 2.4 lakh crore ($36.03 billion) worth offshore rupee debt as part of the overall corporate bond limit, while each company will be able to issue up to Rs 5,000 crore in debt through the automatic route.
Previously, the limits had been set in dollar terms within the overall aggregate limit of $51 billion and an individual limit of $750 million, but the rupee amount would change depending on the prevailing exchange rate.
The RBI had announced changes to corporate debt investments at its policy review in September.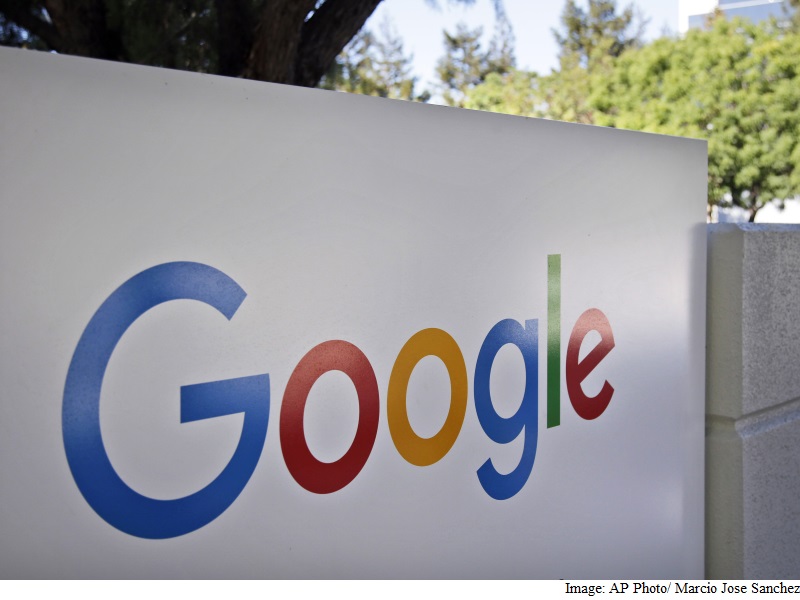 Google is scaling up its digital skills training programs to accommodate a million Africans in the next year, aiming to deal with high unemployment numbers on the continent.
The US tech giant plans to train 300,000 people in South Africa, it said in a statement Tuesday, a country where 35 percent of 15-to-34-year-olds are unemployed. A further 400,000 Nigerians and 200,000 Kenyans will receive free digital training, while another 100,000 people will be selected from other sub-Saharan Africa countries.
"Google is in Africa for the long haul and we are making an investment in talent," Google South Africa country head Luke Mckend said. "We hope that the people trained will become pioneers in the field and do great things in digital for companies and for Google."
He said more needed to be done to support people in Africa in order to succeed in the digital world. "The Internet offers huge opportunities to start new businesses and grow existing ones, and we're committed to helping Africans make the most of the digital revolution."
The company has partnered with Livity Africa to develop training programs and is rolling out a new online education portal for learners in the region. "We're also talking to a number of other potential partners across Africa with a view to scaling the digital skills training program and helping to reach even more young people in more countries," Google said in a statement.
African Internet bandwidth increased 41 percent between 2014 and 2015, according to a TeleGeography Global Internet Geography report. Research conducted by Google suggests Africa will have 500 million Internet users by 2020.
Large US tech companies such as Google, a unit of Alphabet Inc., Apple, Amazon and Facebook have been under public scrutiny globally for the relatively low tax payments they make outside the United States. Partly to shore up their credentials as good corporate citizens, the companies have often funded free education programs and touted the number of jobs their businesses have helped create.
Google said in February that it had trained one million Europeans in digital skills and committed to training another million by the end of 2017. The company has also joined the European Commission's Grand Coalition for Digital Jobs, an effort to educate more Europeans for jobs in the information technology sector, along with companies such as Cisco Systems, Microsoft, Oracle, Samsung, SAP and Telefonica.
Facebook, in 2014, backed the UK's Web for Everyone campaign, which sought to train Britons in Internet-related skills. Apple, meanwhile, has announced it is opening a training center in Naples, Italy, to encourage Europeans to learn to code. The company has also highlighted the number of jobs it has created in Europe, both directly through its stores and data centers, and through the companies that create apps for its iOS ecosystem.
Amazon said in January that 10,000 new jobs in Europe were the result of its business in 2015 and that it would create "several thousand more" this year.
["source-ndtv"]