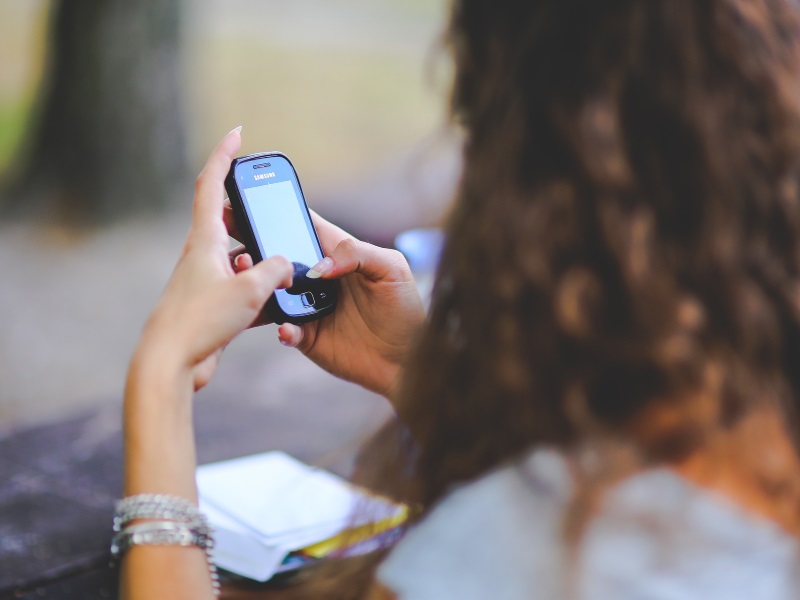 State-run MTNL is working on a plan to operate its mobile services business in Delhi and Mumbai in partnership with BSNL on a revenue sharing basis.
"We are having a very low market share in mobile services and not in a position to make capital investment. We are in discussions with BSNL that can invest in infrastructure and run our mobile business on a revenue share basis," MTNL CMD N K Yadav told PTI in an interview.
As per latest Trai report, MTNL had 36.23 lakh mobile customers at the end of January 2016, accounting for 0.36 percent of total market share.
He said the company has not been able to place the mobile network expansion order for which NokiaNetworks was selected due to financial as well technical challenges.
Yadav further said it will have to depend on debt for expanding mobile network and the interest that it will pay on procurement will not be in sync with the income it will generate from the mobile business.
"BSNL has high negotiating power as their scale of operation is much larger compared to MTNL. A high level committee at DoT is evaluating the way we can work in sync with other. We are seeing if BSNL can operate MTNL mobile network on a revenue share basis," Yadav said.
When contacted, BSNL Chairman and Managing Director Anupam Shrivastava said BSNL is ready to invest and work with MTNL and discussions in this context are going on.
Yadav said the spectrum payment of about Rs. 11,000 crores by MTNL in 2010 disturbed its balance sheet.
"Besides principle, it (spectrum payment) increased interest on debt raised by MTNL. We have huge interest which we have been trying to lower by cutting cost and focusing on area where we are strong like fixed line broadband," Yadav said.
As per Trai report, MTNL is the third largest player with 13.79 percent market share in fixed-line connections.
MTNL is focusing on converting its landline only users to broadband users, which it expects will increase average revenue per user (ARPU), he said.
"Out of about 35 lakh landline customers we have, only 12 lakh are using broadband. We get ARPU of Rs. 200 from voice calls and ARPU of Rs. 500 from broadband. We are targeting to convert 60 percent of only telephone service users to come on broadband by December," Yadav added.
["source-ndtv"]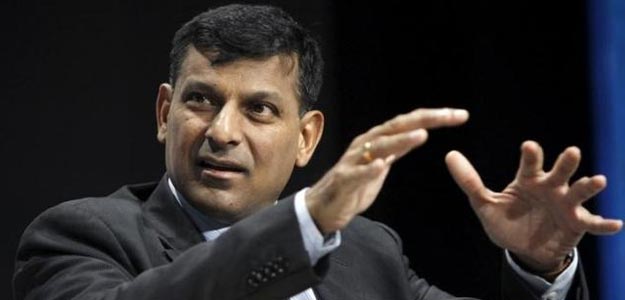 Raghuram Rajan has ensured that banks have to adjust their lending rates every month
The Reserve Bank of India (RBI) is embarking on an experiment to remove much of the discretion the country's commercial banks have to set lending rates and force them to base borrowing costs on prevailing market rates.
The experiment carries risks, as India periodically suffers severe cash crunches. But the rewards should be lower costs for borrowers.
The RBI adopted the rules, effective from the April 1 start of a new fiscal year, after deep frustration that it cut its key repo rate by 125 basis points last year, but banks lowered lending rates by only about 60 basis points.
The RBI, keen to see monetary policy be effective, on Tuesday is expected to cut the repo rate another 25 basis points as India bids to revive investment and spur economic growth.
Under the new rules, banks will need to adjust their lending rates every month based on what they offer for new fixed-rate deposits, which track short-term market rates such as for treasury bills and certificates of deposit.
PERIODIC CRUNCHES 
A hurdle for the rules will be India's periodic cash crunches. They usually come in March, when banks and the government tend to hoard cash at the end of the fiscal year, or October when a string of festivals see large cash withdrawals.
That means the RBI will also need to stay nimble in injecting funds, or suffer an ironic outcome: spikes in short-term market rates that force banks to raise their lending rates, regardless of how many rate cuts the central bank has delivered.
"This is a now-or-never time for monetary policy to address growth as well as liquidity concerns as we start the fiscal year," said Soumya Kanti Ghosh, chief economic adviser with the country's largest lender State Bank of India.
Already, State Bank of India, the country's biggest lender, and other lenders have announced new rates under the "marginal cost based lending rate" (MCLR) rules unveiled by the RBI that are slightly lower than existing loans.
The rules are not popular with lenders, who fear they will see their margins hit and left at the mercy of volatile market rates.
"On one hand, they expect the banks to reduce rates. On the other hand there is so much tight liquidity. RBI needs to do something to address the liquidity," said a treasurer with a state-owned bank.
REVERSING COURSE 
After months of denying there was a liquidity problem, Governor Raghuram Rajan has reversed course.
Since December, the central bank has injected Rs 72,000 crore in funds via open market bond purchases, more than the Rs 60,000 crore total put in during the previous two years.
The RBI is also expected to announce on Tuesday more technical measures, including making it easier for banks to pledge illiquid bonds with it in exchange for cash.
Economists say the RBI will need as well to provide more details about its planned injections, rather than its current ad hoc strategy of announcing bond purchases when liquidity has excessively tightened.
Bankers, including SBI, are also calling for the RBI to allow lenders to manage the estimated Rs 1.5 lakh crore in government cash balance currently held by the central bank.
"Having this clarity and flexibility will help in transmission far better than any forced approach to bring down banking lending rates by fiat," said Ananth Narayan, the regional head of financial markets for ASEAN and South Asia at Standard Chartered Bank.
["source-ndtv"]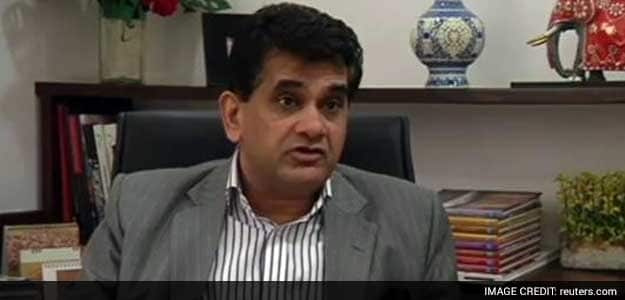 NITI Aayog CEO Amitabh Kant said the notion that India is a very complex place to do business is changing. New Delhi: Indian industries need to play the role of wealth creators in the economy as the country cannot rely alone on foreign direct investment (FDI) for growth, NITI Aayog Chief Executive Officer Amitabh Kant said on Monday.
"The domestic industry needs to play the role of wealth creators in the economy and India cannot rely on FDI alone. Also, there is need to focus on export promotion," Mr Kant said during an event on 'Global Slowdown-Implications of the World's fastest Growing Economy' at the CII Annul Session 2016 on Monday.
On ease of doing business, Mr Kant said the notion that India is a very complex place to do business is changing.
"The mindset of the bureaucracy is changing and the focus has now shifted to outcome-based implementation of policies," he said.
Speaking on the occasion, Bharti Enterprises chairman and former CII president Sunil Mittal said the present global situation is "a crisis of sorts" and India needs to take advantage of this crisis.
"The Indian government is undertaking reforms to make India more competitive globally," he said.
He is of the view that while these reforms will take time to make a real impact, Indian industry must take advantage of the situation and step up investment.
The NITI Aayog CEO spoke about the challenge of sustaining growth rate at 9-10 per cent over the next three decades to eradicate poverty.
There is a need to "focus on disruptive technology" to promote this growth.
"By 2020, India will have 1 billion smartphone users. We should use that to be the biggest disruptor. There are huge amounts of vibrancy and creativity among young entrepreneurs and start-ups," Mr Kant said.
Underlining the importance of role of women in India's growth, Mr Kant added, "Women should contribute 40 per cent of GDP. Presently, it is 17 per cent."
He singled out urbanisation as a key driver of economic growth and laid a premium on promoting total factor productivity (TFP) in India to boost growth.
The TFP level is determined by how efficiently and intensely inputs are utilised towards production.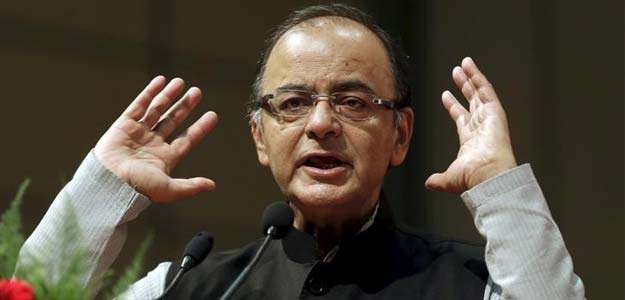 Pinning hopes on various initiatives taken by the government to double farm income in the next five years, Finance Minister Arun Jaitley said this would push up rural demand and revive private investments. New Delhi: Private sector investments will show improvement and lead the economy in the coming years, reducing the role of government in pushing growth, Finance Minister Arun Jaitley said on Monday.
Pinning hopes on various initiatives taken by the government to double farm income in the next five years, he said this would push up rural demand and revive private investments.
"Hopefully, this year the private sector investment and business environment improves. In the coming year, you (industry) lead…rather than the government leads the economy. That will be the ideal state for the Indian economy," he said.
On doubling the farm income, he said, "Hopefully this should lead to increase in rural demand. And increased rural demand is going to fill in the holes as far as the economy is concerned and hopefully in reviving private sector investment in the economy."
Talking about the global slowdown, he said the direction of decision making does not get reversed because it is extremely important that India fully utilizes this opportunity.
"India needs to utilize this for more than one reason…We have missed many opportunities in the past and fortunately we have reached today a situation where I believe that the public opinion in India is strongly aspirational and wants India to grow. Therefore, any form of obstruction to the whole growth process…does not get popular sanction or support," he said.
"These are rare moments in history and we cannot allow to lose these opportunities… it's extremely important that we continue the pace of change in reform so that at a time when growth returns to the rest of the world it will only accelerate the point where we have reached at the present moment," he added.
Emphasizing that India stands out amidst adverse global conditions, Mr Jaitley said, "I believe that even within the present framework, given all the global headwinds against us, global trade shrinking and its impact on our exports…"
"Despite all these adversities, I think if we concentrate on the exercise that we have engaged ourselves in and are able to overcome domestic obstructions we can still reach our optimum levels of growth which are higher than where we have reached today."
On the issue of interest rates, Mr Jaitley said a high rate regime will make the economy sluggish.
"Take for instance responsible political groups taking a position to support high interest rates…something which is absolutely capable of making us a sluggish economy," he said.
"National pension scheme is bringing very attractive return and when more of such products come up… as vulnerable sections whose interest have to be protected… but in the process you will have deposit rates and lending rates which are in the long run to come down if the economy has to become more competitive," he said.
Therefore, the direction of the debate has to be mature enough as to what helps in the interest of country, he said.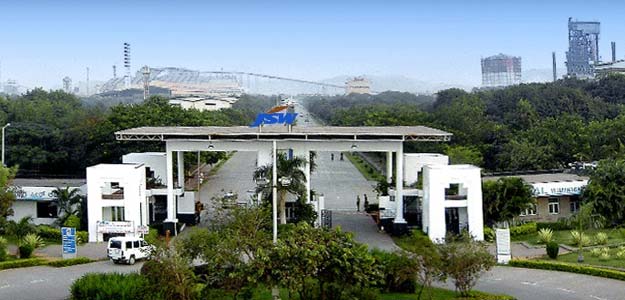 New Delhi: Fitch Ratings on Monday said it has downgraded Sajjan Jindal-led JSW Steel, which reflects a decline in profitability coupled with debt-funded investment in capacity expansion, among other factors.
Fitch has downgraded JSW Steel's long-term issuer default rating (IDR) to 'BB' from 'BB+', it said in a statement.
The outlook remains negative. The agency also downgraded JSW Steel's senior unsecured rating and rating on its $500 million 4.75 per cent senior unsecured notes due 2019 to 'BB' from 'BB+', it added.
"The downgrade reflects the decline in profitability and rise in leverage during a prolonged period of weak international steel prices, coupled with debt-funded investment in capacity expansion," the agency said.
Fitch said it expects JSW Steel's leverage to moderate, given that higher capacity is now on stream and its assumption of a gradual improvement in average selling price (ASP) from financial year 2016-17 following government measures to support domestic prices.
"However, there are still risks to ASPs from a premature lifting of regulatory protection and to financial profiles should the company embark on another phase of debt-funded expansion," it added.
JSW Steel's profitability has been severely affected by weak steel prices in the April-December period of 2015-16.
The global steel industry is suffering from weak demand and overcapacity and global capacity utilization is at a level last seen during the 2008-2009 global financial crisis, the agency said.
Demand growth was tepid in India at 4.7 per cent in the first nine months of last fiscal year, met largely by imports which jumped by 29 per cent year-on-year, it added.
Some relief has been provided by recent government action such as minimum import prices and safeguard duty extended till March 2018 to protect domestic manufacturers from import pressure, with domestic steel prices having risen by around Rs 4,000 per tonne from January 2016 lows.
Nonetheless, prices are about 20 per cent lower than the average for 2014-15.
"Fitch's forecast assumes that further price hikes will be constrained in near term, given the heightened competition among domestic producers to support utilization rates," it said.
However, should the government remove the protectionist policies ahead of any significant improvement in the global steel market, this would derail the company's ability to develerage to a level consistent with its current 'BB' rating, it added.
"The company should benefit from 2016-17 from completion of its capacity expansion with lower capex and contribution to operating cash flows. For our leverage forecasts, we assume a gradual increase in ASPs. Hence, they are subject to the risk of weaker-than-expected steel prices," Fitch said.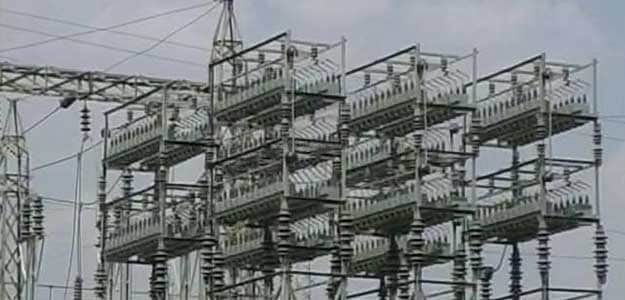 New Delhi: Power Grid Corporation of India (PGCIL) on Monday said its board has given approval to investment proposals worth Rs 3,324 crore, including generation projects worth Rs 845 crore in Odisha and a Rs 810-crore solar park in Karnataka.
"The Powergrid Board of Directors in their meeting held on April 2, 2016, have accorded approval" to several projects including investment approval for 'substation extensions for transmission system associated with Vindhyachal V project of NTPC at an estimated cost of Rs 287.99 crore, the company said in a filing to the BSE.
The project is scheduled to be commissioned in June 2018.
The board has also approved an investment of Rs 46.57 crore in projects associated with Western Region Strengthening Scheme, a Rs 47.77 crore investment in transmission system for Gadarwara STPS of NTPC and Rs 40.91 crore in transmission system for ultra mega solar park in Anantpur district in Andhra Pradesh.
The board also gave "investment approval for 'associated transmission system for Nabinagar 11 TPS (3X660 MW) at an estimated cost of Rs 790.13 crore with commissioning schedule of 38 months progressively from date of investment approval".
The filing said it also gave nod to "investment approval for 'Powergrid works associated with common transmission system for phase II generation projects in Odisha at an estimated cost of Rs 844.64 crore with commissioning schedule of 36 months… for 2 nos of 400 kV GIS line bays at Jharsuguda (Sundargarh) substation".
The other proposal approved by the board included Powergrid works associated with a common transmission system for phase II generation projects in Odisha at an estimated cost of Rs 844.64 crore, an eastern region strengthening scheme at a cost of Rs 454.11 crore and a transmission system for ultra mega solar power park at Tumkur in Karnataka at an estimated cost of Rs 810.48 crore.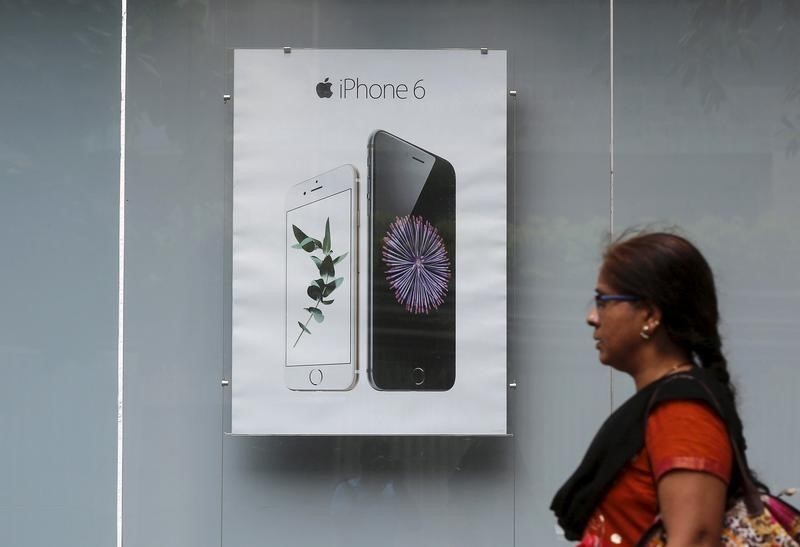 Technology giant Apple and other global players are exploring opportunities to invest in India's electronic segment, which has attracted investments of over Rs. 1,20,000 crores so far, Telecom Minister Ravi Shankar Prasad said on Monday.
"When I became minister, we had Rs. 11,198 crores of investments in electronic manufacturing. I am happy to tell you, now it is Rs. 1,20,000 crores plus which has been invested in India or committed," Prasad said at the annual session of industry body CII.
He said that last year 111 million mobile phones were manufactured in India, logging a growth rate of 81 percent in production.
"Today all the big companies from Taiwan to …. have come in India. Apple is exploring possibility here in India. Therefore from smartphone to ordinary phone to solar panel to what not, immense potential is there in India . We have got a proper incentive scheme available including electronics clusters," Prasad said.
However, the minister did not divulge details on Apple's plans that whether the iPhone maker was exploring possibilities in retail segment or in manufacturing. Prasad said that Digital India is going to create $1 trillion (roughly Rs. 66,13,770 crores) economy which will include $400 billion (roughly Rs. 26,45,485 crores) worth of electronics market, $350 billion (roughly Rs. 23,16,440 crores) worth IT and ITes sector and $250 billion (roughly Rs. 16,54,600 crores) communication business.
The minister said that government is building Digital India as platform of empowerment with launch of various programmes including digital literacy programme, connecting 2.5 lakh village panchayats with broadband etc. He said that government has given Internet service provider licence to Common Service Centre- Special Purpose vehicle for spreading internet in rural area
"After the gram panchyat is connected through fibre, we will lit it up with Wi-Fi to give service in the adjoining village. CSC nodal agency has been given an Internet service provider licence so that they can inspire all the CSCs to take the Wi-Fi facility and take it to the villages," Prasad said.
He said that government has trained about 45 lakh under digital literacy program and further trageting to expand it to cover 6 crore people in rural area.
["source-ndtv"]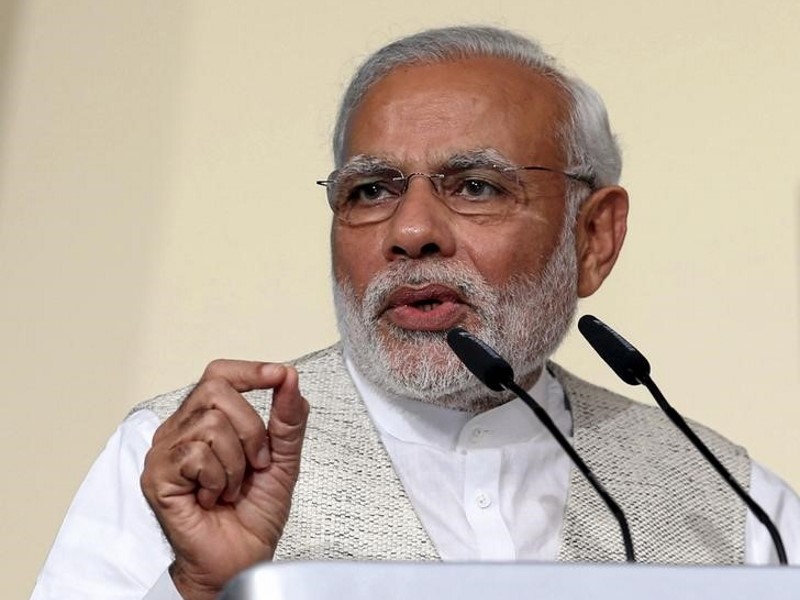 The Congress has targeted PM Modi over KG Basin block in Gujarat
NEW DELHI: 
The Congress today targeted Prime Minister Narendra Modi over an auditor's report questioning Gujarat's investment into the Krishna Godavari or KG Basin gas block when he was chief minister.
Repeatedly mocking the "Gujarat model of development," the Congress leader Anand Sharma also demanded an inquiry into what he called "the waste of public money."
"The PM is not above the law and 20,000 crores cannot be squandered. We demand a joint parliamentary committee probe," Mr Sharma, a former union minister, said.
In a report submitted in the Gujarat assembly last week, the Comptroller and Auditor General (CAG) criticized the blue chip Gujarat State Petroleum Corporation or GSPC, saying that the KG block was yet to see any gas production a decade after Mr Modi had declared that the corporation had struck gas.
The auditor also said future prospects of the block is wrapped in "uncertainty".
"Then Chief Minister Modi said 20 million cubic feet of gas was discovered in KG basin, worth 50 billion dollars," said Mr Sharma.
"Films were shown and highly publicized in and around India and the world. Investors were called in and two companies were formed. As per the CAG report the companies were inept. This resulted in a massive loss to Gujarat and its treasury and the state petroleum corporation."
The auditor's report said the Gujarat corporation's borrowing stood at Rs. 19,716 crore as of March 2015, a jump of 177 per cent since 2011, because of the activities in the KG block.
"The company had to rely heavily on borrowings mainly for activities in the KG block. The total interest burden rose from Rs. 981.71 crore in 2011-12 to Rs. 1,804.06 crore in 2014-15," said the report.
"The company did not address properly the risks associated with cost, technology, and gas pricing (regarding KG block). This has resulted in uncertainty regarding the future prospects from the KG block where an investment of around Rs. 19,576 crore was made as of March 2015," the auditor has said.
Mr Modi ruled Gujarat for 13 years until he won the national election in 2014. During his prime ministerial campaign, the "Gujarat model" was pitched by the BJP as the kind of development he would replicate across the country.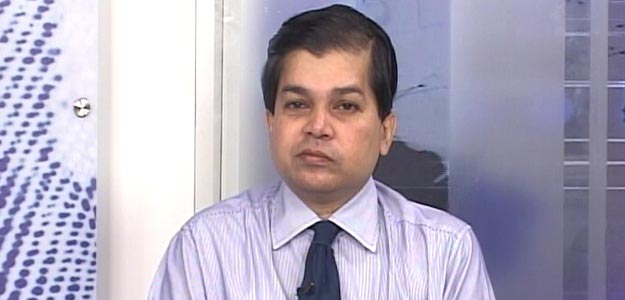 Disappointment from the Reserve Bank of India coupled with a global selloff added to the down trend in trades on Tuesday, says Avinash Gorakssakar, CIO & head of research at Precision Investment Services. Corporate earnings and monsoons would be the key for domestic markets going ahead, he added.
Stock Talk
Buy Eicher Motors: It is a quality blue-chip stock and there is no slowdown in their two-wheeler sales. Investors can buy this stock with a long term perspective.
Buy Tata Steel: The company may have found a buyer for its UK business. Q4 earnings are unlikely to be as bad as Q3 earnings.
Buy Tata Motors: Barring China, Jaguar Land Rover numbers look good. JLR has done well in US, Europe and UK. Investors can also look at buying Tata Motors DVR.
Buy Dish TV: Corporate earnings are likely to improve from first quarter of FY17. It is a value buy.
Buy Infosys: If the management surprises on earnings guidance, it will be a big sentiment booster for the stock. Management commentary will be crucial.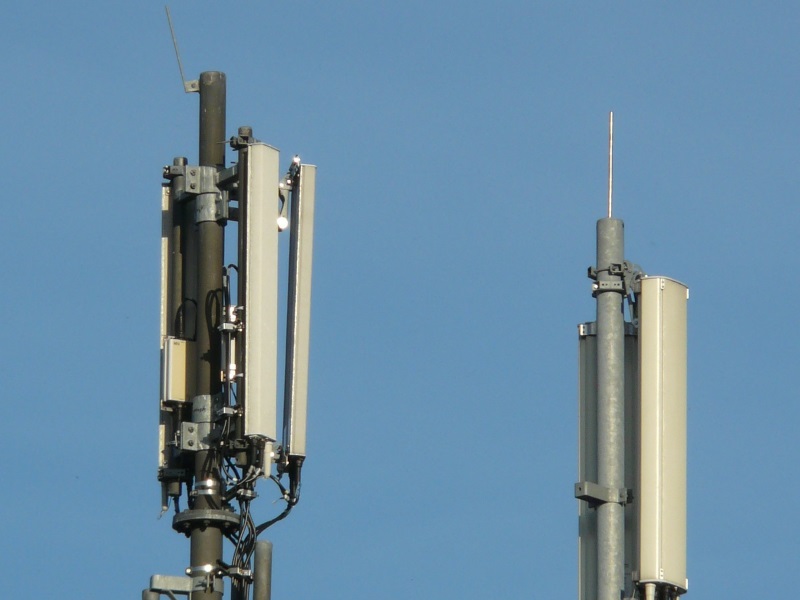 India on Wednesday approved top telecom towers company ATC Asia Pacific to acquire majority stake in Viom Networks for Rs. 5,856.51 crores.
"The Cabinet Committee on Economic Affairs, chaired by Prime Minister Narendra Modi, has given its approval to the proposal of ATC Asia Pacific Singapore for acquisition of 51 percent of shareholding in Viom Networks by way of transfer from existing shareholders," an official statement said here.
The approval would result in a total foreign direct investment inflow of Rs. 5,856.51 crores into the telecom infrastructure of the country which will spur economic growth, besides fostering inclusiveness and equity, it added.
Viom Networks has over 42,000 towers across India and it is present in all telecom circles in India, with 15 offices and a workforce of 1,400 employees. The company builds, rents, operates and manages telecom towers across India in addition to providing tower solutions to various downstream sectors.
Ahead of approval, global markets research firm Nomura said the ongoing consolidation among telecom companies implies that eventually four or five will remain.
"This is positive for tower companies over the medium term – these telecom companies will be more active on rollouts, plus their contracts will also be more sustainable." It said the tower companies are exploring new revenues sources – such as in-building and Wi-Fi.
["source-ndtv"]