Siemens agreed to buy US-based Mentor Graphics in a $4.5 billion (roughly Rs. 30,452 crores) cash deal that will further enhance the German engineering group's industrial software capabilities.
Siemens said on Monday it would pay $37.25 per share for Mentor Graphics, which makes software for designing semiconductors, a 21 percent premium to Friday's closing price.
Siemens Chief Executive Joe Kaeser has set out to reshape the group, a household name in Germany, to make it more profitable and more agile by selling off non-core businesses and investing in areas promising faster growth and fatter margins.
One such area is software where Siemens increasingly competes with firms that can develop technology faster because that is their sole focus. Earlier this year, Siemens bought CD-adapco, a privately held US engineering software firm, for close to $1 billion.
Siemens said last week that it planned a public listing of its $15 billion healthcare business, which pushed its shares to a 16-year high as investors hoped for an injection of capital to boost its valuation while funding new investments.
Wilsonville, Oregon-based Mentor Graphics "will complement our strong offering in mechanics and software with design, test and simulation of electrical and electronic systems," Siemens management board member Klaus Helmrich said in a statement.
People familiar with the matter had flagged the planned deal to Reuters, saying Siemens would pay $4.5 billion to $4.6 billion for Mentor.
Benifits expected
Siemens said it expected the acquisition to add to its earnings per share within three years and to lift earnings before interest and tax (EBIT) by more than EUR 100 million ($108 million or roughly Rs. 731 crores) within four years.
Siemens shares traded 1.3 percent higher at 0900 GMT (2:30am IST).
The US firm generated revenues of around $1.2 billion in its fiscal year through the end of January, with an adjusted operating margin of 20.2 percent.
Mentor has been under pressure since activist hedge fund Elliott Management Corp reported an 8.1 percent stake in the company in September and said its shares were deeply undervalued.
It had been no stranger to activist investors or takeover offers over previous years.
Billionaire activist Carl Icahn won a proxy fight in 2011 that secured him three board seats, although he quit his investment in the company in April after six years. Mentor Graphics also fended off a hostile takeover by rival Cadence Design Systems Inc in 2008.
Deutsche Bank and JP Morgan advised Siemens on the transaction.
 
["source-ndtv"]
BlackBerry Ltd has signed a deal to work directly with Ford Motor Co to expand the carmaker's use of its QNX secure operating system, the Canadian technology company said on Monday, as Ford develops increasingly automated vehicles.
The deal with Ford is the first BlackBerry has done directly with a major automaker, though it currently sells its technology to auto industry suppliers.
The company is betting its future on expanding sales of software products, including to automakers and other manufacturers, after largely ceding the smartphone market to rivals including Apple, Alphabet's Google and Samsung.
Panasonic Automotive currently uses QNX software in the Sync 3 infotainment console that it supplies to Ford.
BlackBerry is hoping the new deal will expand use of BlackBerry's software in Ford vehicles as the two companies identify other systems where it might be used.
"We can form the basis of the entire vehicle all the way from autonomous drive through to infotainment," John Wall, the head of BlackBerry's QNX unit, said in a phone interview.Ford is ramping up its driverless vehicle efforts and plans to offer a fully automated vehicle for commercial ride-sharing in 2021, it announced in August.
QNX's software is certified for use in autonomous driving and active safety systems, according to Wall.
"In the initial engagements you can think of an expansion into the cockpit; telematics, infotainment, cluster," Wall said.
BlackBerry and Ford declined to say how QNX might be rolled out into new systems or discuss financial terms of the deal.
A dedicated team of QNX engineers based in Ottawa and Waterloo will work with Ford to expand the carmaker's use of the Neutrino industrial operating system, as well as an overarching programme that can control other operating systems and related security technology, BlackBerry said. "We're providing the plumbing for the vehicle that is both robust and safe and secure to allow the customers to build their applications on top of that," Wall said.
Dan Dodge, who founded QNX in 1982, and stayed on after BlackBerry bought the company in 2010, left QNX at the end of 2015. Bloomberg reported in July that Apple hired him as part of its own self-driving plans.
["source-ndtv"]
Google Pixel and Pixel XL smartphones are already up for pre-orders in the US, UK, Germany, Canada, and Australia. In the US, the Pixel smartphone starts at $649.99 (roughly Rs. 43,300), and, in case users decide to buy their Pixel smartphones from the Google Store in the US or Verizon Wireless – the only US carrier to offer the smartphones – they will get a $79 (roughly Rs. 5,300) Daydream View headset free alongside. While this sounds like a lucrative offer, a Google representative has confirmed to Gadgets 360 that no such deal will be available for Indian users. In India, users will have to purchase the Daydream View separately, the India launch details of which still remain unknown.
In India, the pre-sale of the Google Pixel and Pixel XL smartphone will begin on October 13 on Flipkart online, and many other retail stores like Reliance Digital and Vijay Sales offline. The smartphone is expected to hit the market sometime late October, and the prices are at – Rs. 57,000 for the 32GB Google Pixel, and Rs. 66,000 for the 128GB Google Pixel smartphone. The larger 5.5-inch Google Pixel XL is priced at Rs. 67,000 for the 32GB, and Rs. 76,000 for the 128GB variant.
As mentioned, the free Daydream View VR headset offer is applicable to Google Store buyers in the US as well as Verizon Wireless buyers, and Indian buyers won't get this deal. The deal is valid till supplies last on the Google Store. In case Verizon runs outs of Daydream View headsets, users will get a $80 Via Prepaid card instead. To get the free headset, users will need a redemption code, scored from the Verizon Daydream View page.
The Pixel and Pixel XL smartphones will be available in Very Silver and Quite Black variants, and the Really Blue limited variant won't be coming to India. The smartphones come with unlimited cloud storage, inbuilt Google Assistant, a camera that achieves an 89 score from DxOMark, and is running on the latest Android out-of-the-box.
Google also confirmed to Gadgets 360 that the Nexus range is being put to rest, and all the products have been pulled from the Google Store.
["source-ndtv"]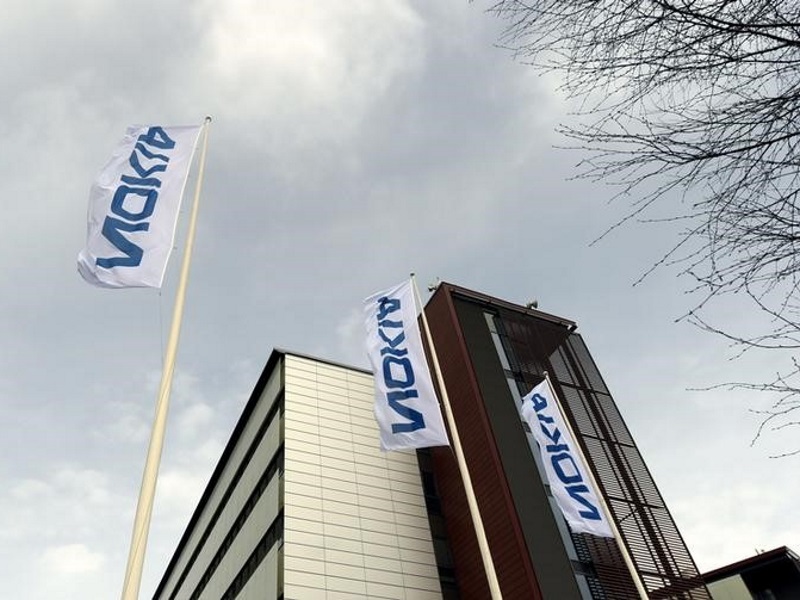 Finnish telecom system maker Nokia stated Wednesday it plans a worldwide comeback into its former goldmine of handsets and capsules, by means of licensing its logo to a newly-created Finnish agency.
Nokia "will supply HMD worldwide Ltd. the exceptional international licence to create Nokia-branded cell phones and tablets for the next 10 years," the sector's former primary handsets agency stated in a assertion.
As a part of the procedure, HMD global and its Taiwanese accomplice, FIH cell of FoxConn era organization, will take over Microsoft's characteristic cellphone commercial enterprise for $350 million, which it had sold from Nokia in 2014, the united states organisation said in a separate statement.
Nokia changed into the world's pinnacle cellular smartphone maker among 1998 and 2011 however turned into overtaken by way of South Korean rival Samsung after failing to reply to the fast rise of smartphones.
In 2011, it selected to wager at the windows cellular platform, which proved to be a failure. the brand new product portfolio might be based totally on Android.
The Finnish business enterprise offered its handset unit to Microsoft in 2014 for a few $7.2 billion which dropped the usage of the Nokia name on its Lumia smartphones.
The conditional deal among Microsoft and Nokia's new brandlicensing partners is predicted to shut in the second half of 2016.
Nokia said the new Finnish agency, HMD global, is a non-public assignment wherein Nokia will now not preserve equity.
Mumbai: Blackstone Group is buying a majority stake in Indian IT outsourcing services provider Mphasis Ltd from Hewlett Packard Enterprise Co in a deal worth up to $1.1 billion, in the US asset manager's single-biggest investment in India.
The all-cash deal reinforces Blackstone's bullish outlook on the outsourcing business, where western clients send IT jobs to countries such as India to cut costs. In December, Blackstone announced the purchase of a minority stake in India's IBS Software for $170 million.
Blackstone is betting that India's IT industry will continue to grow in double digits as companies move to high-margin digital services to offset a cut-back in routine IT spending by clients, a senior executive at the firm said.
"The reason we have made a strong commitment to the Indian IT sector is because this is a sector which has delivered very strong returns to Blackstone and other PE investors in India," said Amit Dixit, Blackstone's senior managing director in India.
"This sector is also poised for good growth … and especially digital services, an area in which Mphasis is strong in," he said on a conference call after the deal was announced.
India's IT and software services export revenue is likely to grow by 10-12 per cent in the fiscal year beginning on April 1 to as much as $121 billion, according to trade body National Association of Software and Services Companies (Nasscom).
In what is one of the biggest M&A transactions in the country's outsourcing sector, Blackstone will pay Rs 430 ($6.49) per share for at least 84 per cent of HP Enterprise Co's 60.5 per cent stake in Mphasis.
It also made an open offer to buy a 26 per cent stake in Mphasis from public shareholders for Rs 457.54 a share to comply with Indian laws.
Depending on the response to the open offer, HPE could get as much as $825 million for its complete stake, while the final cost to Blackstone of the transaction could be as much as Rs 7,071 crore ($1.1 billion). The deal is expected to close in the coming months, Blackstone said.
Shares in Mphasis, which have gained more than 11 per cent from the beginning of March till end of last week in anticipation of a deal, fell 2.9 per cent on Monday to close slightly below the open offer price at Rs 454.90 on the Mumbai markets.
'Last big asset'
"This is a consolidating industry and Mphasis was the last big asset, you could see some more PE deals for smaller software companies in the sector going forward," said Ravi Menon, an IT sector analyst at Elara Capital.
Sources had told Reuters Blackstone was the frontrunner in an auction run by HPE for its Mphasis stake. HPE had been looking to exit from the Indian venture to shore up its capital, the sources had said.
Analysts have said that Mphasis' move away from HPE, which accounts for about a quarter of the Indian company's revenue, could hurt its sales.
But Blackstone has ensured that HPE maintains its commercial partnership with Mphasis. The Indian company has signed a five-year revenue guarantee of at least $990 million through sales to HPE, the companies said.
The US asset manager is not alone in initiating outsourcing sector deals in India.
In February, Singapore sovereign wealth fund GIC Pte and private equity investors Advent International and Bain Capital jointly bought a minority stake in outsourcing firm QuEST Global Services for $350 million.