Samsung may have dug itself into a hole too deep to come out unscathed. The company is in the process of unprecedented second recall, after 'safe' Galaxy Note 7 replacement units also started to catch fire. While the engineers at Samsung cannot pin down a solid reason for these explosions, a report suggests that the SoC is to blame, and not the battery.
A Financial Times report states that the explosions are being caused due to an SoC tweak made by company's engineers with the aim to speed up the charging process. However, the battery could not handle the rate at which it was being charged, and this is causing the handset to catch fire and explode.
"If you try to charge the battery too quickly it can make it more volatile. If you push an engine too hard, it will explode. Something had to give. These devices are miracles of technology – how much we can get out of that tiny piece of lithium-ion," the report writes, citing a person informed by Samsung executives.
This is in no way confirmed by Samsung, and the company still maintains silence on that front. There is no official word on what is causing the safe units to catch fire, and Samsung engineers are also reportedly unable to narrow down a flaw.
For now, Samsung has completely halted production and global sales of the Galaxy Note 7. The controversy is said to be costing the company billions of dollars, not to mention attract heaps of ill will in the market. In the most recent cases, a Samsung Galaxy Note 7 was caught on video catching fire at a Burger King, and a US plane was immediately vacated after a replaced unit started emitting smoke.
["source-ndtv"]
Samsung could face an unusual second recall of its Galaxy Note 7 smartphones if one that caught fire aboard an airliner this week is a replacement device as its owner says, two former US safety officials said.
The Federal Aviation Administration and the Consumer Product Safety Commission are investigating Wednesday's incident, when a passenger's phone emitted smoke on a Southwest Airlines Co. plane readying for departure from Louisville, Kentucky. A flight attendant doused it with a fire extinguisher, and the plane was evacuated without injury.
"If it's the fixed phone and it started to smoke in his pocket, I'm going to guess there'll be another recall," said Pamela Gilbert, a former executive director of the consumer agency. "That just doesn't sound right."
Samsung has been engulfed in crisis since the Galaxy Note 7 smartphones began to burst into flames just days after hitting the market in August. The Suwon, South Korea-based company announced last month that it would replace all 2.5 million phones sold globally at that point. Samsung said it had uncovered the cause of the battery fires and that it was certain new phones wouldn't have the same flaws.
The first indications of the existing recall's financial impact could be seen Friday with the company's release of earnings that rose at the slowest pace in five quarters. Operating income increased just 5.5 percent to KRW 7.8 trillion ($7 billion or roughly Rs. 46,812 crores) in the three months ended September 30.
China incident
The US safety commission could decide as early as next week on what steps to take, said Gilbert, a partner in Cuneo Gilbert & LaDuca, LLP in Washington. "This is not something you want to leave hanging out there," she said.
Nancy Nord, a former acting chairwoman of the safety commission, said a second recall doesn't happen very often.
"Certainly they could do another recall, if it appears this is something beyond an aberration," she said.
"They need to determine if this was a remediated phone, and if so why did this happen?" said Nord, who is of counsel at Olsson Frank Weeda Terman Matz PC in Washington.
CPSC spokesman Scott Wolfson declined to comment on what action may be taken.
Bloomberg News last week interviewed a customer in China who said his new Galaxy Note 7 had exploded less than 24 hours after it was delivered. The company said it was investigating the incident.
The owner of the phone involved in Wednesday's incident told investigators it was a replacement Galaxy Note 7, said Captain Kevin Fletcher of the Louisville Metro Arson Squad.
Arson squad
"Due to the damage to the phone itself, we have not been able to physically confirm that yet," Fletcher said during an interview. "We're in the process of trying to attempt that."
Samsung and US officials announced the recall after 92 reports of batteries overheating in the US, with 26 cases involving burns.
Samsung, FAA and Consumer Product Safety Commission representatives were in Louisville and working with arson investigators, Fletcher said. The phone remains in the possession of the arson squad, which is trying to schedule laboratory tests on the phone. It hasn't been determined where or when those tests will occur, Fletcher said.
There was "extensive heat damage" to the phone and the plane's carpet, he said.
Brian Green, the phone's owner, told WAVE television news in Louisville that he got a replacement phone at a retail store after receiving an e-mail about the recall. "It was a good phone, by all indications, from all the information Samsung provided," Green said. "But it just had its issues."
Billowing smoke
On the plane, he turned the phone off and put it in his pocket. The device made a popping sound and sent "smoke just billowing out of my clothes," Green said. He dropped it to avoid getting hurt.
Samsung said in a statement Wednesday that it couldn't confirm that the incident involved the new phone but would have more information after examining the device. The company didn't offer an update Thursday and a spokeswoman had no immediate reply to a request for comment on the possibility of another recall.
The CPSC and Samsung have a range of options, from a broad new recall if systemic flaws are discovered in the replacement devices to no action if they don't find any broader safety issues.
While the safety agency has legal authority to order recalls, that requires court action and could take months. Instead, it almost always operates in collaboration with companies, as it did with Samsung.
Apple competitor
Samsung had raced to complete the introduction of the Galaxy Note 7 before Apple could unveil its new iPhone 7. The Galaxy Note 7 features a larger battery that can store more power than its predecessor.
A battery supplier made the power packs slightly too large for the phone's compartment, the consumer safety commission said when announcing the recall September 15. As a result, the battery components were sometimes pinched, which could cause a short circuit, according to the agency.
Rechargeable lithium-ion cells like those in the Samsung phones are made with highly flammable chemicals. When they fail, they can generate intense heat or sparks that can ignite those chemicals.
The United Nations International Civil Aviation Organization earlier this year banned bulk shipments of lithium-ion cells from passenger flights after tests showed that they could violently explode even after being doused with fire extinguishers.
["source-ndtv"]
Scientists have developed new digital antennas which may lead to next generation of smartphones that are more energy efficient and are up to 100 to 1000 times faster than current cellphones.
Currently, smartphone antennas are placed at the top and bottom of the screens, which means phone's touch screen does not cover the entire phone. With the help of new method, developed by researchers at Aalto University in Finland, antennas need less space and the phone display can be made larger and the phone design can be more free.
The new antenna makes it possible to reach the data transfer speed set as the objective for the next generation of phones, which is 100 to 1000 times faster than that of current phones.
In addition, battery life will be improved owing to the greater efficiency of the new method. With the new digital antennas, "many smartphone
applications like GPS, Bluetooth and Wi-Fi will no longer need their own antennas," said Jari-Matti Hannula, a doctoral candidate at Aalto University.
"All of the phone's data transfer can take place through one digitally controlled antenna. This in turn makes phone design easier and enables a larger screen size as the antenna does not require so much space," added Hannula. Traditionally one antenna works with either one or a few different frequencies. With the new digital antennas, several small antenna elements can be combined to work together as one antenna that can be made to operate digitally with any frequency, researchers said.
These new antennas may also dispose of the analogue components that traditional antennas use to tune into the desired frequency. This facilitates antenna design and enables the creation of more compact antennas with better radiation efficiency.
Antenna's radiation efficiency has in recent times been falling because the frequency range used by mobile phones has been continuously increasing. Poor radiation efficiency leads to a short transmission range, for which network operators are then forced to compensate with a denser network of base stations.
Energy is wasted in both the phone and the base station. In addition, increasing the network density is expensive. The new method will revolutionise the fifth generation of mobile phones. The antennas currently in use are mostly based on technology developed half a century ago. The research was published in the journal IEEE Antennas and Wireless Propagation Letters.
["source-gadgets.ndtv"]
Just hours after the Motorola E3 Power was spotted on sale in Hong Kong, the company has let out a teaser from its Moto India Twitter account indicating that the smartphone may be launched in India soon. Motorola's latest tweet is in addition to a collection of teasers that it has been releasing every day. The teasers spotlight features like large battery and multi-tasking indicating that the the Moto E3 Power in India is imminent.
Motorola India has put out three teasers highlighting some of the big features. These include a bigger battery, better multi-tasking, and camera quality. The E3 Power is an upgrade to the Motorola E3 that was unveiled for the UK last month with September availability. However, the Moto E3 Power comes with a larger battery, more inbuilt storage, and more memory than the Moto E3. All of this hints that Motorola might just skip the launch of the Moto E3, and directly release the Moto E3 Power in India.
In Hong Kong, the Moto E3 Power is priced at HKD 1,098 (roughly Rs. 9,500). As for specifications, the Moto E3 Power features a 5-inch HD (720×1280 pixels) IPS display. The smartphone is powered by a 64-bit 1GHz MediaTek MT6735P quad-core SoC paired with 2GB of RAM. It offers 16GB of inbuilt storage with the option to expand further via microSD (up to 128GB).
Coming to photography, the Moto E3 Power sports an 8-megapixel rear camera with LED flash and autofocus. There's also a5-megapixel selfie camera onboard. The smartphone runs on Android 6.0.1 Marshmallow, and supports dual-SIM slots (Micro). It packs a 3500mAh battery, and offers connectivity options like 4G LTE, GPS, Buetooth, and Wi-Fi.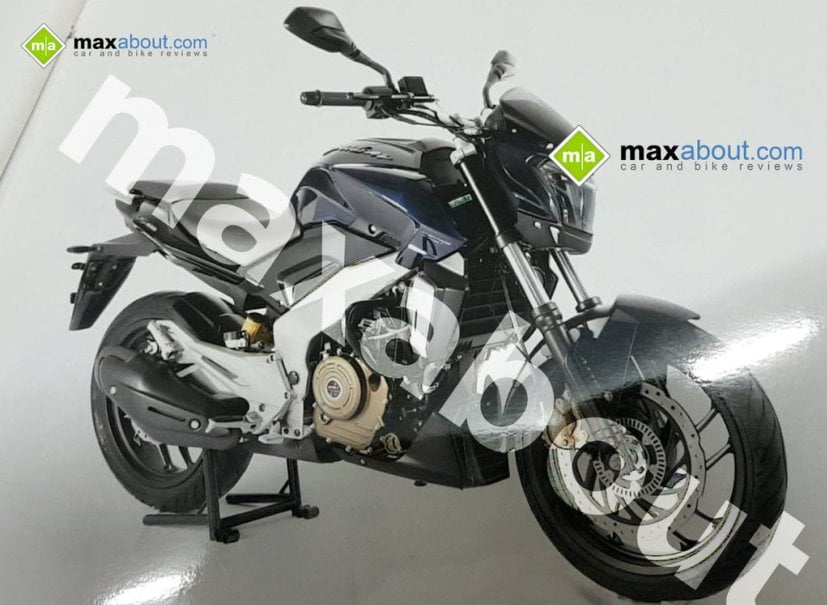 Bajaj Auto is gearing up to introduce the Pulsar CS400 within this quarter in the country and new details have emerged regarding the production version that puts the motorcycle in a completely new perspective. As per the leaked brochure and an ARAI certificate report (both unconfirmed), Bajaj's flagship offering will in fact be called the 'VS400' instead of the earlier speculated CS400, while power output is can be confirmed to be lower than the KTM Duke 390.The leaked images of the biggest Bajaj motorcycle show the VS400 badging on the panels just under the pillion seat, while the fuel tank carries the 'Pulsar' branding. There aren't any more details on the bike visible with the new nameplate. In addition, an ARAI Certificate (not confirmed if authentic) dated July 23 2016, has made its way online and carries the same VS400 moniker. Moreover, the document states that the VS400 uses a 373.27cc engine that will produce 25.74 kW (33bhp) of power at 8000rpm. The gross weight mentioned in the document is 332 kg and includes the bike's kerb weight as well as the weight of the rider and pillion. Expected Launch : Aug 2016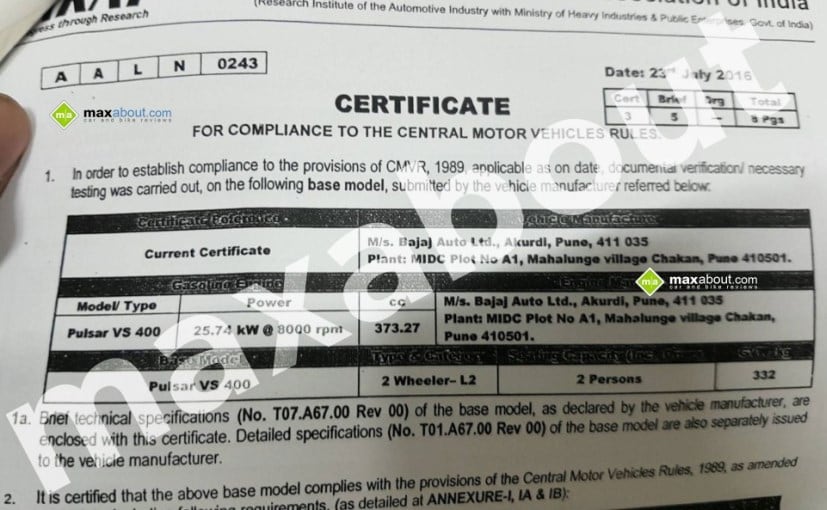 Bajaj VS400 ARAI Document Leaked
If the ARAI document is to be believed, our speculations are in fact true. The new Bajaj Pulsar VS400 makes lesser power than the KTM Duke 390, which churns out 43.5bhp. It will need to be seen though as to what will be the torque output on the sports cruiser.
As for the new nameplate, it shouldn't come as a surprise that Bajaj has changed the moniker on the production version of the CS400. If you would remember, the Pulsar RS200 started life as the SS400 concept that was showcased at the 2014 Auto Expo. This does raise the question as to what does 'VS' stand for. Is Bajaj trying to rub the V15's success on its flagship offering? That would be an interesting take.
In terms of features, the leaked brochure and document convey little, but we do know that the Bajaj Pulsar VS400 will be coming with a host of tech including an all-digital instrument console and a fuel tank mounted digital display, dual channel ABS, split seats, telescopic front forks and a monoshock rear suspension setup as well as a stubby side mounted exhaust. The 373.27cc engine will be liquid-cooled and will come with Bajaj's trademark triple-spark technology, while spy shots have revealed the LED headlight and tail light clusters on the production ready models.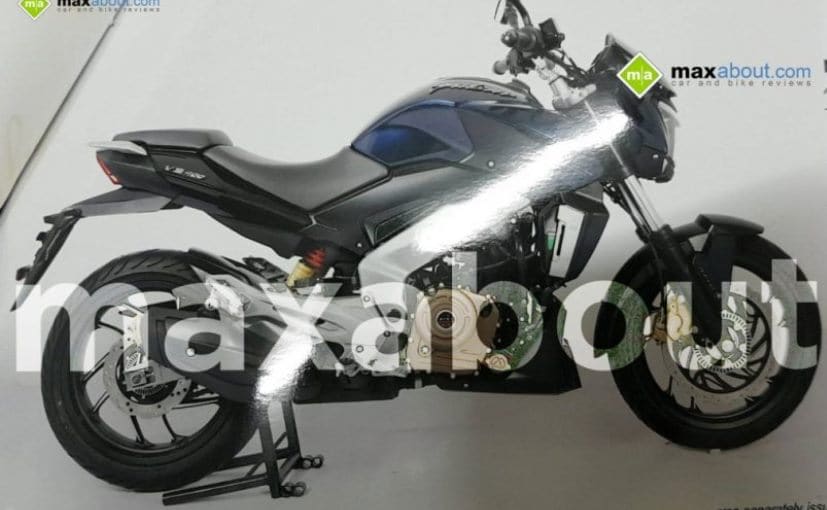 Bajaj VS400 Brochure Leaked Spy Shot
A lot is riding for Bajaj with the new VS400 and the company is banking on the success of the new model to drive its growth in the premium motorcycle segments. With an expected price tag of ₹ 1.8 lakh (on-road), the VS400 will appeal to the masses and will be gradual transition over the RS200, the bike maker's current halo product. Clearly, the buzz around the biggest Pulsar is only going to get higher from here. We expect to here from Bajaj very soon now.
 
["source-ndtv"]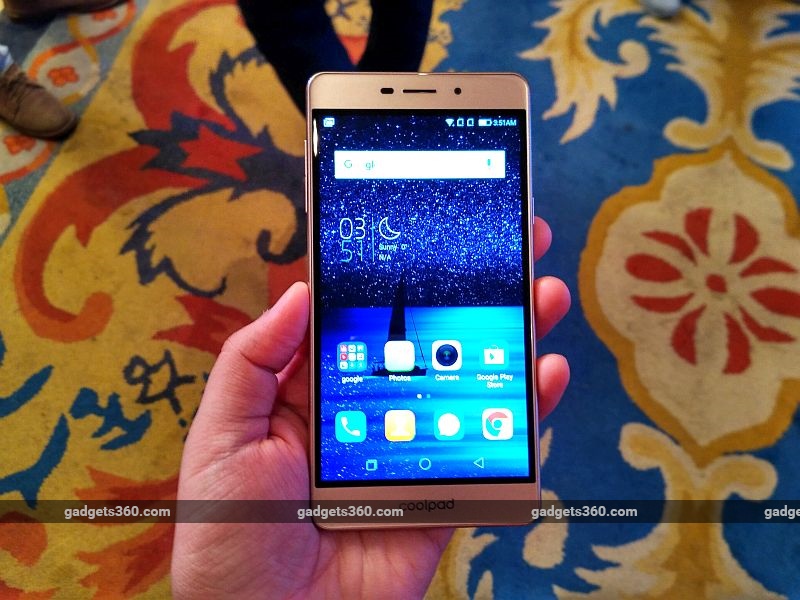 Mobile phones could become dearer by 7-8 percent after the GST comes into effect, Chinese handset maker Coolpad said on Wednesday.
"Depending on the rate of GST, prices could go up 7-8 percent," Coolpad India CEO Syed Tajuddin told PTI.
While the GST rates are yet to be announced, handset makers are concerned that the regime may result in concessions currently offered by different states coming to an end.
However, Tajuddin said GST will result in a "big jump" in online sales of mobile phones that have slowed down in the last 2-3 months on account of additional taxes levied by certain states.
The company has reduced its sales target for the year from 4 million to about 2.5-3 million units.
"In the last 2-3 months, online sales of mobile phones have slowed down a bit on account of additional taxes by certain states. We now expect to see sales to be about 2.5-3 million units this year (by March)," he said.
Coolpad also plans to launch three new devices, priced under Rs. 15,000, in the coming months to push sales in India, which is among the fastest growing smartphone markets globally.
The company on Wednesday launched a new handset, Coolpad Mega 2.5D, priced at Rs 6,999 in partnership with Amazon.in.
Coolpad, which competes with the likes of Huawei, Xiaomi and Oppo in India, is also working on expanding its offline presence to boost sales.
"We are working on a pilot with Amazon.in for offline sales where they supply to the retailers. Both Coolpad and Amazon.in have invested in the pilot and once we have the
results around September, we will decide on the future course," Tajuddin said. The pilot was started last month, he added.
Asked about its peer LeEco becoming the largest shareholder in Coolpad, Tajuddin said there has not been any impact on the Indian operations yet.
Earlier this week, LeEco said its founder, Chairman and CEO Jia Yueting has become the chairman of Coolpad. LeEco and Coolpad will adopt a dual-brand strategy, where the two brands co-exist and target different market segments, it had said.
LeEco is aggressively expanding its retail presence in India as well as R&D operations to cash in on the market here.
["source-gadgets.ndtv"]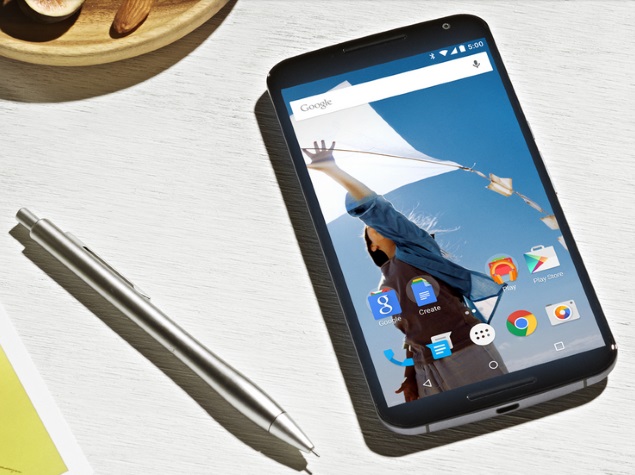 A set of vulnerabilities called QuadRooter was reported to affect almost 900 million Android devices. Through malicious apps, these vulnerabilities can give attackers access to all the sensitive data on a Qualcomm-based device. However, Google has announced that the 'Verify Apps' feature in Google Play Services effectively blocks all apps with QuadRooter vulnerabilities from installing.
This 'Verify Apps' feature is available to Android devices running on v4.2 Jelly Bean and above, which according to Google's latest figures comprise 90.6 percent of active devices visiting Google Play. The feature is activated by default on all Android devices above that version number, and unless a user has manually gone and disabled the feature, your device should be safe from the QuadRooter vulnerability. What this feature does is that it verifies apps, and blocks those detected as malicious apps from being installed on Android device. If a user tries to install an app with an exploit, it blocks the installation and displays an "installation has been blocked" message with no option to ignore and install anyway.
"We appreciate Check Point's research as it helps improve the safety of the broader mobile ecosystem. Android devices with our most recent security patch level are already protected against three of these four vulnerabilities. The fourth vulnerability, CVE-2016-5340, will be addressed in an upcoming Android security bulletin, though Android partners can take action sooner by referencing the public patch Qualcomm has provided. Exploitation of these issues depends on users also downloading and installing a malicious application. Our Verify Apps and SafetyNet protections help identify, block, and remove applications that exploit vulnerabilities like these," a Google spokesperson told Android Central.
The vulnerability is said to be based on Qualcomm chipsets, and will affect all Android devices powered by those SoCs. The QuadRooter vulnerability can give the attacker access to sensitive data, and even let them record audio and video.
Some of the popular devices said to be affected by the new QuadRooter flaw include BlackBerry Priv, Google Nexus 5X, Nexus 6P, HTC 10, LG G5, Moto X, OnePlus 3, and Samsung Galaxy S7 among others. The Blackphone 1 and Blackphone 2 can also be exploited by the Quadrooter vulnerability. Just for added security, it is recommended to avoid side-loading of apps, and thoroughly examine any app installation request before accepting.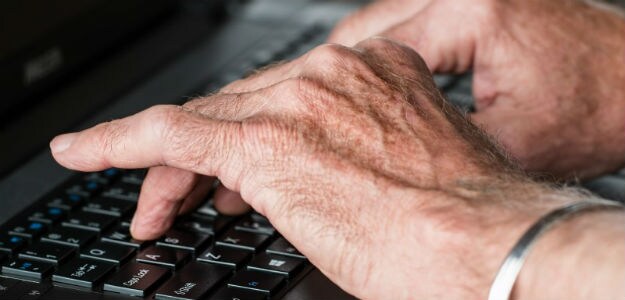 A high ratio of credit defaulters in your neighbourhood could be bad news for you. There was a time when banks used a handful of information to assess the creditworthiness of the borrower. With the introduction of credit score, the lending industry saw a huge revolution. Banks and other financial systems relied on credit reports to reduce the risk of credit defaults. However, there is a paradigm shift in the way money is perceived and used in the financial system.
The lending industry is poised to see a huge change in its practices. Soon, determining individuals' credit worthiness based only on their credit score will be a thing of the past. The futuristic fintech (financial technology) lending companies are now analysing a huge number of data to determine the credit worthiness of a person.
The advent of internet was a revolutionary change that transformed the way we live. Four decades later, it has sneaked in our daily lives. What we do, where we go, what we like, where we shop, where we live – everything is there on the internet. The new lending start-ups are continuously mining, collecting and organising these data points to make their lending decisions. These companies have found an alternate way of determining the creditworthiness of even those individuals who do not have credit scores. While traditional lenders are still heavily dependent on the credit scores, a new wave of start-ups is now combing through social networking sites, Amazon and the likes, GPS location, online shopping behavior and so on.
These companies collect thousands of seemingly meaningless data about the individual, which are then incorporated in a complex algorithm to determine the behaviour pattern of the individual when assessing his/her loan application. Using the 'big data' to make lending decision is set to become a norm rather than exception, sooner or later.
Here are some of the thousands of ways in which a lending company may weigh up your creditworthiness:
Location of your computer
The location of your computer is used to determine the place where you live or work. If the ratio of credit defaulters is higher in your neighbourhood, this could be bad news for you. You may deny a loan based on where your computer is located.
Your social media friends
If you are friends on any social networking site with someone who has defaulted on his/her loan, there is a high chance of your loan application getting rejected. They also analyse who you are interacting with most. Your social media friends will soon play a large role in determining your creditworthiness.
Your smartphones
Your smartphone is like a bag full of goodies for these revolutionary lending start-ups. It contains huge amounts of data – both obvious and subtle – that can help them make a decision regarding your creditworthiness. It is a quarry of data like your social media posts, your text messages, GPS location and emails, among thousands of other data points. They will scan your call history, who you contact most often, your online shopping receipts and even how many times you have charged your mobile.
Your online payment accounts
If you are a business, these lending companies will ask your permission to access your PayPal, eBay or any other payment account to analyse your sales information.
These are just minute pieces of a much bigger pie. Credit scores are just not enough. Lending companies are on a lookout to find more reliable and predictable ways to minimise the risk of delinquency. Big data mining can help them collect thousands of pieces of information from search engines, social media sites, etc. to make accurate predictions regarding the behaviour of the borrower and make better lending decisions.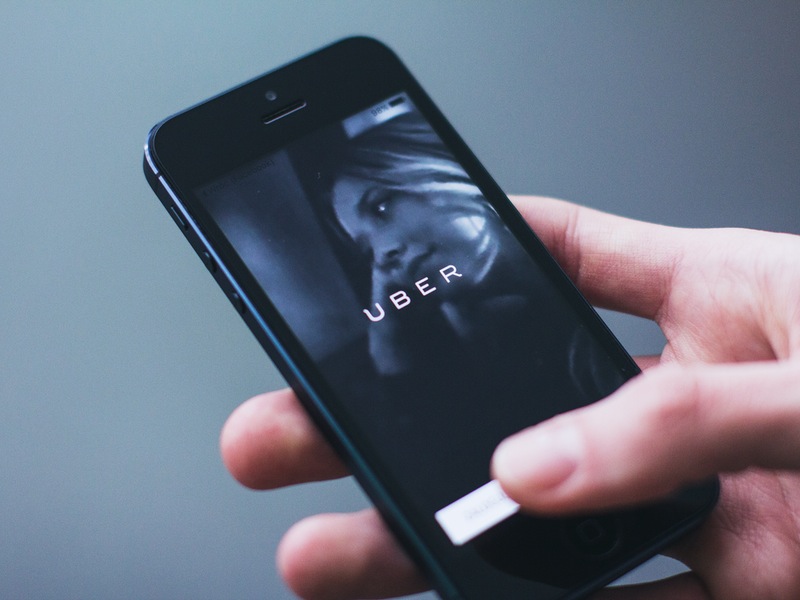 Hungary exceeded legislation on Monday that can shrink the sports of Uber after months of protests through taxi drivers, following in the footsteps of other international locations that have banned a number of its trip-hailing offerings.
beneath the brand new law, the Hungarian national communications authority can block net get entry to to "unlawful dispatcher services", in a comparable style to the manner the regulator blocked get admission to to unlawful online playing web sites within the usa.
"The invoice ambitions in part to block the net get entry to to illegal taxi, or different similar dispatcher offerings, if the authorities' different preventive measures are ineffective," improvement Minister Miklos Sesztak wrote inside the reasoning.
Taxi drivers in Hungary have demanded Uber be outlawed and its smartphone app blocked as they are saying its drivers breach guidelines different taxis companies should adhere to.
UberPOP, a smartphone app that hyperlinks private drivers with passengers, has precipitated taxi motive force protests across Europe and so far has been declared unlawful through courts in Italy, Spain and Germany, with appeals pending in Belgium and the Netherlands.
France suspended the low-fee service remaining 12 months after the authorities banned it below strain from licensed taxi drivers and a French court slapped a hefty high-quality on Uber last week for strolling an unlawful taxi service. A German court docket additionally upheld the ban on UberPOP remaining week.
Hungary troubles taxi firms with dispatcher service permits, allowing a dispatcher provider to transfer passenger requests to drivers below a sequence of criteria, along with a giant insurance deposit and an obligation to record information.
with out such allows it's miles illegal to offer rides for money, and the authorities can block net-based verbal exchange that enables that, the brand new regulation says.
while conventional taxi services in Hungary also have apps for ordering cabs, Uber does not but have a dispatch permit.
"Uber will request the dispatcher permit from the Hungarian government. currently we're preparing that administratively. that is additionally part of our regulatory compliance efforts," Uber's Hungarian operations director Zoltan Fekete said in a statement.
"Uber has emphasised legal compliance: our drivers took out lets in and offer legal receipts," Fekete said.
"Uber seeks speak with selection makers within the hope that the cutting-edge previous guidelines are changed with a present day one tailor-made to new technology, targeted across the hobby of consumers," he stated, adding that Uber has one hundred fifty,000 Hungarian users and 1,200 drivers.
the brand new Hungarian regulation, which does now not point out Uber by using name, is due to come into effect in 31 days.
Dispatcher services in breach of the rules are first fined and could then have their internet access blocked for a year. The ban can be repeated.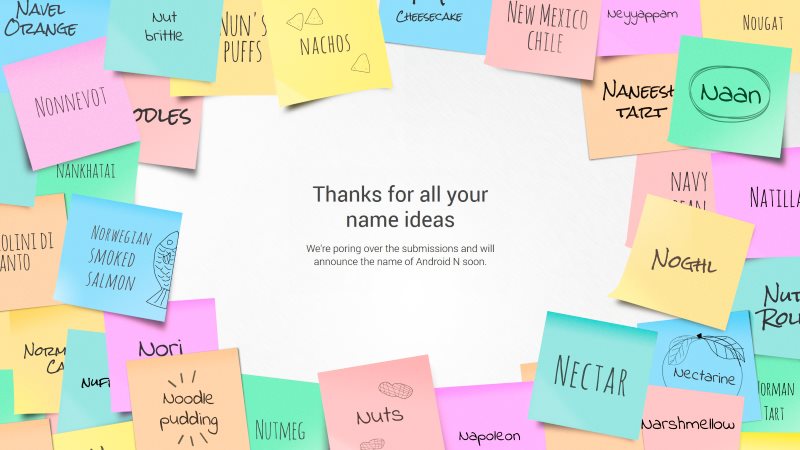 final month on the enterprise's developer-centered conference Google I/O, the search large took it upon itself to take Android fans on a solely-for-enjoyment-functions ride by asking them for name tips for its most up-to-date version of the cell OS, Android N.
That contest, so to talk, changed into imagined to closing till June 8 and now that the date has come and gone, Google has said that it'll monitor the call for Android N – which may or won't be a fan suggestion – in "some weeks" time. The organization additionally made a video harking back to its April 1 efforts back then to inspire humans to provide you with names, and it is following that up with any other one which you could see underneath.
Android N will release in the fall with the brand new Nexus devices, and then will ship out to assisting devices over a period of weeks to 6 months, depending on how responsive the manufacturer of your smartphone is. that means the world of Android customers is heavily fractured at any given point, with Android 6.zero Marshmallow only recently hitting the double-digit mark.
presently, the most recent version of Android is to be had as a "developer preview" for a pick bunch of gadgets. Android N is anticipated to bring in quite a few enhancements that we already realize of, from better multi-tasking, seamless updates and probably the killer function of all – instant apps.
Google also announced lots of latest matters alongside Android N traits at Google I/O ultimate month, maximum substantially the Alexa competitor Google domestic, a new VR framework Daydream and new messaging apps – Allo and Duo – amidst enhancements to Android wear, car and tv.
To refresh your reminiscence, you may check out our complete coverage of the three-day event in a written shape, or concentrate to the devices 360 podcast if you prefer a arms-loose experience.