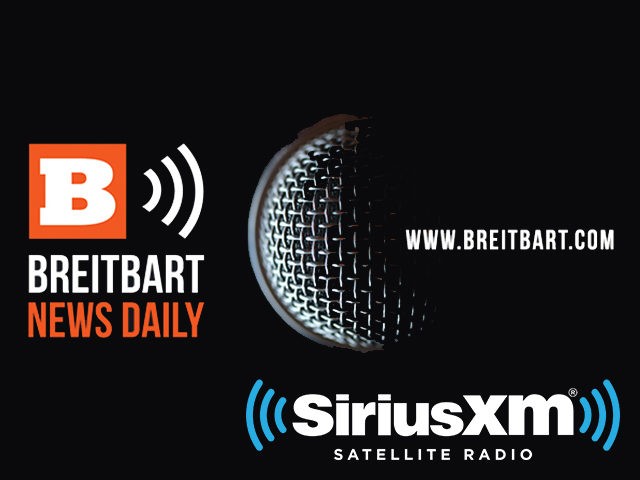 On the Wednesday edition ofBreitbart News Daily, broadcast live on SiriusXM Patriot Channel 125 from 6AM to 9AM Eastern, Breitbart editor-in-chief Alex Marlow will continue our discussion of the Trump administration's agenda.
Mark Krikorian, the Executive Director of the Center for Immigration Studies, will discuss the lack of funding for a border wall in the latest spending bill and what this means going forward.
Peter Schweizer, author of the bestselling book Clinton Cash and President of the Government Accountability Institute, will discuss the new revelations from a Wall Street Journal report that President Trump's son-in-law and senior White House adviser didn't disclose on his government financial forms at least $1 billion in loans, as well as his part ownership in a real-estate finance startup that has ties to Goldman Sachs and billionaire George Soros, among others.
Frank Gaffney of the Center for Security Policy will discuss building a coalition against North Korea and the dangers of engaging hostile foreign dictators.
Dan Caldwell, Director of Policy for Concerned Veterans of America, will discuss President Trump's recent executive order on Veterans Affairs (VA) and will give an update on the status of the VA Accountability First Act of 2017.
We'll also hear from Melanie Morgan, co-founder of StoptheScalpings, which has recently launched a #StandwithSean campaign to defend Fox News host Sean Hannity.
Live from London, Rome, and Jerusalem, Breitbart correspondents will provide updates on the latest international news.
Breitbart News Daily is the first live, conservative radio enterprise to air seven days a week. SiriusXM Vice President for news and talk Dave Gorab called the show "the conservative news show of record."
Follow Breitbart News on Twitter for live updates during the show. Listeners may call into the show at: 866-957-2874.
["Source-breitbart"]