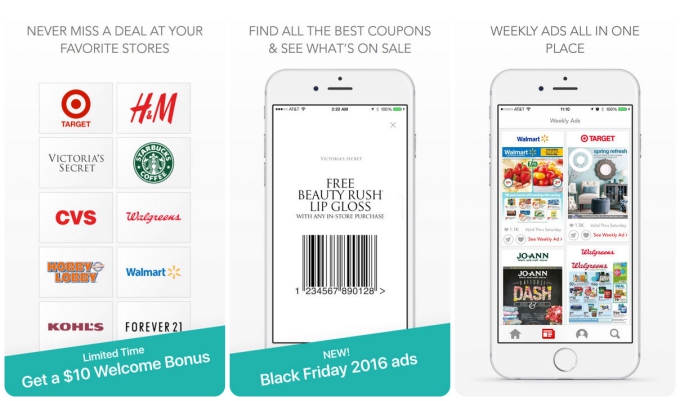 Put down the scissors, and step away from the coupons.
As more and more Black Friday shoppers go digital, smartphone apps are helping people find the best deals.
Here are some of the most popular bargain-finding apps:
–Dealnews has a team of experts looking for the best bargains on all kinds of products from electronics to clothing. The app offers up to 300 deals a day.
You can keep track of the best deals, the best coupons and even some freebies along the way and get alerts about specific items you're planning to buy. It's free on iOS and Android.
–Flipp is a favorite for many Black Friday shoppers. The app contains content from over 1,000 local sales, and users can also customize the app for the specific items they want.
Flipp is in the App Store and on Google Play.
–Shopsavvy lets users scan barcodes on items and compare prices from different retailers to make sure it's the best price.
The app has access to more than 40,000 in-store and online retailers, so shoppers can feel confident about the results. Shopsavvy is free on IOS and Android.
["Source-wral"]