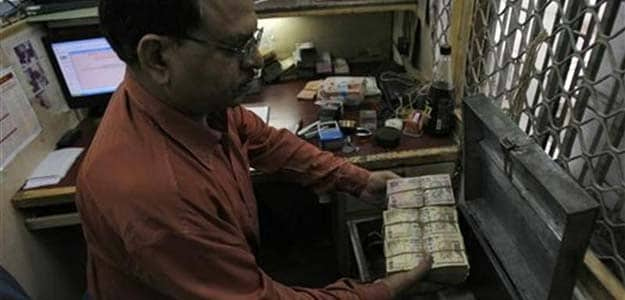 Mumbai: The newly constituted Banks Board Bureau (BBB), headed by former CAG Vinod Rai, on Friday its first meeting attended by RBI Governor Raghuram Rajan and Union Minister of State for Finance Jayant Sinha, among others.
The Bureau has been constituted to recommend the government on selection of heads of public sector banks and financial institutions and help lenders in developing strategies and capital raising plans.
The day-long meeting was held at Reserve Bank's office at central Mumbai.
Besides Mr. Rai, Bureau members – ICICI Bank's former Joint Managing Director H N Sinor, Bank of Baroda's former CMD Anil K Khandelwal and rating agency Crisil's ex-chief Rupa Kudwa – were present in the meeting.
Its ex-officio members Ameising Luikham, Secretary Department of Public Enterprises; and R Gandhi, Deputy Governor, Reserve Bank also attended.
The Bureau has three ex-officio members and an equal number of expert members in addition to Chairman.
In the initial phase of the meeting, Jayant Sinha, Raghuram Rajan and his deputy S S Mundra were also present but they left early.
None of the members from the Bureau, officials from Reserve Bank and Sinha spoke to media about the outcome of the meeting.
However, Mr. Sinha, after his meeting, tweeted, "Excellent discussions at the Banks Board Bureau meeting".
In an event yesterday here, Mr. Sinha told reporters that the first meeting of the Bureau will discuss the path of state -run banks' consolidation and also fix timelines.
There are 22 state-owned banks in the country, including SBI, IDBI Bank and Bhartiya Mahila Bank.
The BBB was earlier proposed by the government as a body of eminent professionals and officials, which will replace the Appointments Board for appointment of Whole-time Directors as well as non-Executive Chairman of PSBs.
They will also constantly engage with the Board of Directors of all the public sector banks to formulate appropriate strategies for their growth and development.
The Bureau will search and select heads of public sector banks and help them develop differentiated strategies of capital raising plans to innovative financial methods and instruments.
It would also be responsible for selection of non-executive chairman and non-official directors on the boards. Besides, the body will steer strategy discussion on consolidation based on the requirement.
["source-ndtv"]