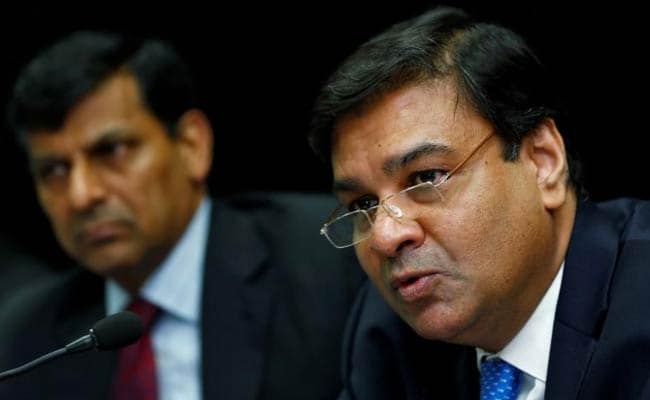 Urjit Patel has begun his innings as RBI's new Governor with a private 'handover' ceremony. Mumbai: In a low-key affair, Urjit Patel has begun his innings as Reserve Bank's new Governor with a private off-media 'handover' ceremony on Tuesday — a marked departure from his predecessor Raghuram Rajan announcing big-bang reforms on his first day itself three years ago.
Traditionally, the handover of charge by the outgoing Governor to the new head of the central bank has been a public affair and had taken place in the past in front of media cameras and this was also the case when Dr Rajan had taken over from his predecessor D Subbarao.
In contrast, Dr Patel officially assumed charge with effect from September 4 — a Sunday — itself, which was made public by RBI through a statement a day later.
However, the 'handover' took place today, the first working day, because of 'Ganesh Chaturthi' holiday yesterday.
An RBI spokesperson said the photographs of the official ceremony of Dr Patel assuming office would be released later in the day by the central bank. There was no word on whether or when Patel would be talking to media about his priorities and plan of action as head of Mint Street.
After assuming office on September 4, 2013, Dr Rajan had held a press conference lasting more than an hour during which he announced his detailed action plan.
Some commentators have already said that Dr Patel 'quietly' assuming office could be a signal for the things to come at RBI, after the end of tenure for an outspoken Rajan at the helms, who was always vocal with his views on all issues — economic, social and political — and always pitched for greater communication on part of the central bank.
On his first day, Dr Rajan had said he would emphasise on transparency and predictability.
"A central bank should never say 'Never'! But the public should have a clear framework as to where we are going, and understand how our policy actions fit into that framework. Key to all this is communication, and I want to underscore communication with this statement on my first day in office," Dr Rajan had told mediapersons on the first day.
Dr Patel has taken over the charge from Dr Rajan after serving as deputy governor of RBI since January 2013. He was reappointed as deputy governor on January 2016.
Among his assignments, Dr Patel chaired the Expert Committee to Revise and Strengthen the Monetary Policy Framework.
He has also served at the International Monetary Fund (IMF). Dr Patel was on deputation from the IMF to RBI during 1996-1997, and in that capacity he provided advice on development of the debt market, banking reforms, pension reforms, and evolution of the foreign exchange market.
He was a Consultant to the Ministry of Finance from 1998 to 2001. He also had other assignments in public and private sectors, including with Reliance Industries, IDFC Ltd, MCX Ltd and Gujarat State Petroleum Corporation.
Dr Patel, as he is commonly referred to as, has worked closely with several central and state government high level committees. These include the Task Force on Direct Taxes, the High Level Expert Group for Reviewing the Civil & Defence Services Pension System, the Prime Minister's Task Force on Infrastructure, the Group of Ministers on Telecom Matters, the Committee on Civil Aviation Reforms and the Ministry of Power's Expert Group on State Electricity Boards.
He has several publications in areas of Indian macroeconomics, monetary policy, public finance, financial sector, international trade, and regulatory economics, the RBI said.
Dr Patel has a PhD in economics from Yale University, an M Phil from University of Oxford and a BSc from the University of London.
 
["source-ndtv"]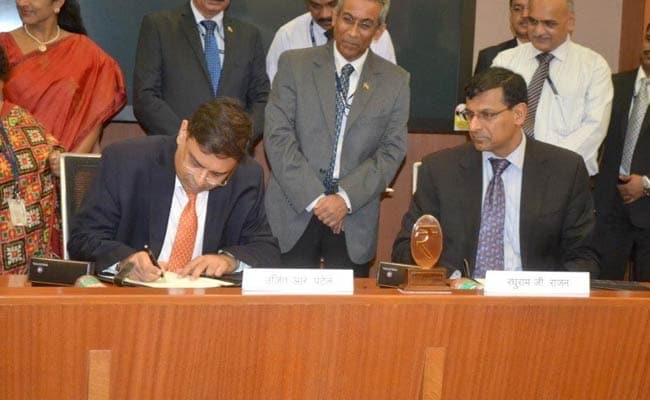 Urjit Patel has taken over the RBI's charge from Raghuram Rajan. Mumbai: In keeping with the low-key style he is known for, the Reserve Bank of India's new governor, Urjit Patel, began his first working day on Tuesday away from media spotlights, unlike the practice followed by central bank governors in the past. There were no milling photographers at the "handover".
Mr Patel had officially assumed charge on Sunday when the term of his predecessor Raghuram Rajan expired. Monday was a holiday here on account of the Ganesh Chaturthi, which kicked off the 10-day Ganesh festival.
Mr Patel has taken over the bank's charge from Mr Rajan after serving as deputy governor at the RBI since January 2013.
He has also worked at the International Monetary Fund (IMF), and was a consultant to the Union Finance Ministry from 1998 to 2001.
The RBI said Mr Patel has a PhD in Economics from Yale University, an MPhil from the University of Oxford and a BSc from the University of London.
Following his departure from the RBI, Mr Rajan on Monday cautioned governments and central bankers across the world against relying too much on low interest rates to propel growth or use it as a substitute for undertaking key structural reforms in the economy.
He told the New York Times in an interview that lower policy rates are often an easy solution. However, these can trap economies in a fear of psychosis that when they normalise the rates eventually could hurt growth and distort markets, thereby making a low interest rate policy difficult to abandon.
When Mr Rajan took charge at the RBI in 2013, at a time the Federal Reserve had declared its intent to wind down its stimulus programme, the rupee plunged in value in respect of the US dollar on fears about a spiralling current account deficit.
In a series of measures, Mr Rajan managed to stabilise the currency that also brought back investors to the country.
"Rajan's disciplined and focussed approach in leading the Reserve Bank during his first year as governor was remarkably impressive," British magazine Central Banking said while awarding Mr Rajan its 'Central Banker of the Year' award for 2015.
Predicting the 2008 financial meltdown that is still affecting global economy, Mr Rajan had in 2005 argued that increasingly complex markets with myriad instruments of credit and mortgage-backed securities in ever greater quantities made the global financial system a risky place.
Almost a decade down the line, Mr Rajan is stronger in his belief that global markets now are at the risk of a crash due to the competitive loose monetary policies being adopted by developed economies.
Pointing to the very low interest rate policies of the Federal Reserve, the Bank of Japan and the Bank of England in a bid to stimulate their economies, Mr Rajan has been warning that emerging markets are especially vulnerable to big shifts in capital flows triggered by the unprecedented monetary accommodation in rich countries.
The elevation of Urjit Patel as governor has naturally raised expectation among those who were critical of Mr Rajan for not easing enough the monetary policy by cutting rates.
When talking about the challenges for Mr Patel as the new RBI governor, it should also be kept in mind that his moorings are as monetarist as his predecessor Mr Rajan's were, and he is considered to attach the same importance to inflation control as did Mr Rajan.
His views on monetary policy were expressed at the time Mr Rajan held rates in the February 2015 review after making an unexpected rate cut a month earlier – the first in nearly two years.
Mr Patel at the time elaborated on the "important backdrop" to Mr Rajan's move to hold rates.
"We are in the midst of the age of competitive depreciation and of a beggar-my-neighbour philosophy. It brings to mind an old African saying that when elephants fight, the grass suffers," Mr Patel said at a press conference to announce the policy review, on the trend of accommodative monetary policies being adopted by developed economies.
"While the ECB (European Central Bank) and the Bank of Japan are printing money and devaluing their currencies on one hand, the US economy is reviving on the other. Anyone in the middle is getting crushed," he pointed out.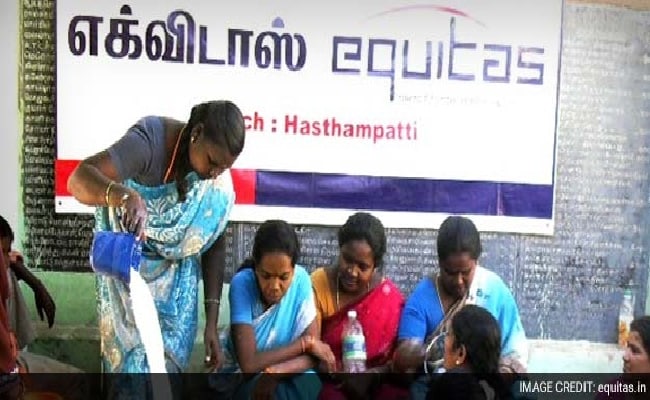 New Delhi: Equitas Small Finance Bank (ESFBL) started its operations from Chennai today with services opening in three branches.
"Equitas Small Finance Bank today commenced its banking operations with three branches in Chennai. This is the first private sector bank from Tamil Nadu post independence," Equitas Holdings, the parent company of ESFBL said in a regulatory filing.
By the end of 2016-17 fiscal, Equitas Bank plans to have a network of 412 branches across 11 states.
Of these 412 branches, Equitas plans to have 50 per cent in south, 30 per cent in west and the remaining 20 per cent in north.
About 25 per cent of bank branches will be located in rural, unbanked villages, said the Chennai-headquartered small finance bank.
Equitas has advances of about Rs 6,500 crore of which about 50 per cent is micro finance, about 25 per cent is used commercial vehicle finance and the remaining is micro, small and medium enterprises (MSE) and affordable housing finance.
"As a Bank we would try customise our lending to customer needs and promote doorstep savings services to improve the financial well being of the underbanked and unbanked," said Arun Ramanathan, Chairman, ESFBL.
P N Vasudevan, MD & CEO, ESFBL said: "It is our endeavour to bring a wave of freshness into banking through our focus on making normal banking transaction 'fun' for the customers and through spreading fun and joy, we hope to impact about 5 per cent of Indian households by 2025."
 
["source-ndtv"]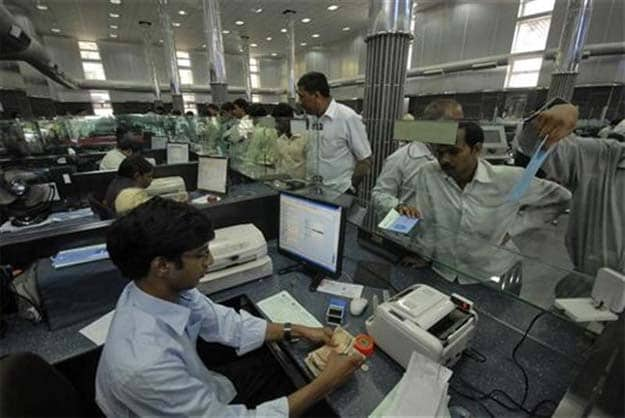 New Delhi: Private lender Dhanlaxmi Bank will raise Rs 150 crore by issuing non-convertible debentures as well as through equity sale.
The bank is slated to pass a resolution to this effect at its annual general meeting due on September 29.
The bank said it will "issue redeemable secured/unsecured non-convertible debentures (NCDs) including but not limited to subordinated debentures, bonds, tier-II bonds and or other debt securities, in one or more tranches, subject to an aggregate limit of Rs 100 crore," it said in a regulatory filing on Tuesday.
It said the amount will be raised within one year from the date of passing the special resolution by the (board) members.
Besides, the bank said it will raise an additional Rs 50 crore by issuing shares.
The capital will be utilised for growing business as well as other regulatory requirements.
"The bank has been continuing to grow organically and has shown steady growth during the last few years. The bank foresees a rise in demand for credit in various sectors and retail banking market," it added.
The stock closed 0.22 per cent lower at Rs 22.50 on BSE.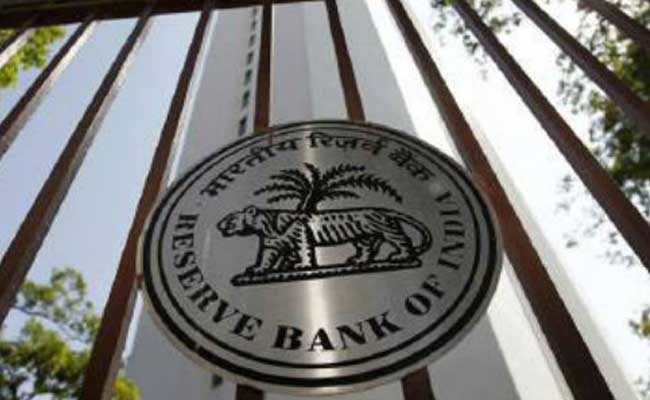 The RBI's next bi-monthly policy is scheduled on October 4. New Delhi: The government is likely to finalise the names of three members to the Monetary Policy Committee (MPC) within a month and the panel is likely to decide on interest rate at the next review, a top official said on Wednesday.
"I would expect within a month and so, it (final decision on MPC members) will happen… Next monetary policy should to be decided by MPC," said the Finance Ministry official.
The Reserve Bank of India's next bi-monthly policy is scheduled on October 4.
"A search-cum-selection committee headed by the Cabinet Secretary with RBI Governor and Economic Affairs Secretary has met already. It is again meeting very shortly. The committee has discussed various names, it (names) will go to the Appointments Committee of the Cabinet (ACC)," he added.
The Monetary Policy Committee was set up by amending the Reserve Bank of India Act, 1934, through the Finance Bill 2016. Under this new system, the RBI governor is ex-officio chairperson.
Besides, RBI deputy governor in-charge of the monetary policy and an office bearer of the central bank are the other two members in the committee.
Under an agreement with the government, the RBI is committed to anchoring retail inflation at four per cent (plus/minus two per cent) and has set itself a target of five per cent by next March as part of a "glide path" to achieving the median mark.
The governor will have a casting vote once the country shifts to the panel system.
"The MPC is a fundamental institutional reform which modernises our monetary policy framework and builds a strong platform for a strong and sustainable growth," former RBI Governor Raghuram Rajan had said.
Its collateral benefits besides lower inflation will include stable currency and higher real interest rates, he had said.
The RBI has nominated executive director Michael Patra to be its nominee on it, in addition to the governor and the deputy governor in-charge of the monetary policy department.
As per the norms for MPC, each member shall have one vote and in case of a tie, the RBI Governor will have a casting vote. Currently, the governor has over-riding powers to accept or reject the recommendation of RBI's panel on monetary policy.
Members of the Committee will be appointed for a period of four years and will not be eligible for reappointment.
The idea of setting up an MPC was mooted in February 2014 by an RBI-appointed committee led by Urjit Patel, who was deputy governor at that time.
Mr Patel has taken over as the new RBI Governor this week.
 
["source-ndtv"]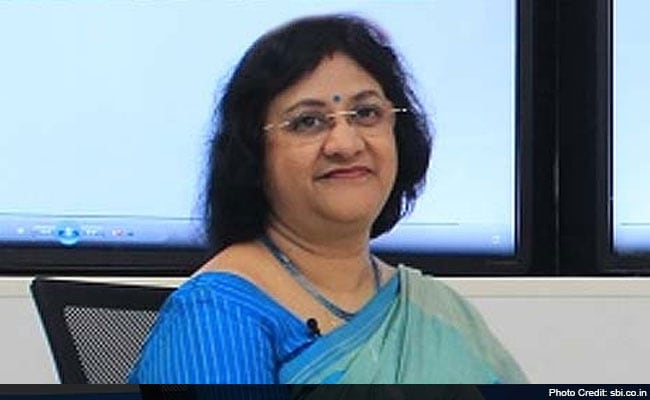 The merger will catapult SBI into the top 50 banks globally, SBI chief Arundhati Bhattacharya said. New Delhi: The State Bank of India (SBI) may relocate some branches after the merger of its associate banks into its fold, but none of them will be shut down, Chairperson Arundhati Bhattacharya has said in a bid to put rumours to rest and assuage the staff.
"I don't believe we will be closing down any branches. This is one area that is getting a lot of adverse publicity. We will be working with the synergies," Ms Bhattacharya told IANS, referring to the plans to merge five associates and Bharatiya Mahila Bank.
"Obviously, if the same building has branches of three associate banks, it doesn't make sense to keep them open. If that branch is moved away 60 km, it will have a better reach. We will be relocating a few of them," the Chairperson told IANS over the phone.
The merged entity, which will have a network of more than 24,000 branches, will continue to have the same number of branches. The idea is to leverage the synergies, she added.
"Not only the productivity can improve, with the same number of people, we can also ensure better footprints. We can move apart branches, send out sales teams. The customer will also have access to a lot of cutting-edge products," she said.
The country's largest lender is looking to add $120 billion (Rs 8 lakh crore) in assets after the merger of State Bank of Bikaner and Jaipur, State bank of Travancore, State Bank of Patiala, State Bank of Hyderabad and State Bank of Maharashtra, besides the Bharatiya Mahila Bank.
This will catapult SBI into the top 50 banks globally, Bhattacharya said, expecting the process to get completed by March 2017. "There are some timelines and processes to follow. We'll make a good effort that it gets completed by March 2017. As of now, it is a realistic enough deadline."
The bank is already a 'Fortune 500' company.
As an outcome of the merger, the size of NPAs (non-performing assets) will obviously swell up, she said, adding that she did not have the numbers ready on that account.
"There are six entities involved. The issues need to be resolved, which cannot happen with the snap of the finger. The balance sheet is just the first thing. There's a lot of work eventually that needs to be done."
Ms Bhattacharya is due to retire in October, much before the completion of the merger. The government is said to be considering a year-long extension so that she can oversee the entire process.
"I haven't heard anything from the government on my extension yet. But there will be changes and we need to be prepared for it. We have a team in all of these areas. They'll continue to do so."
 
["source-ndtv"]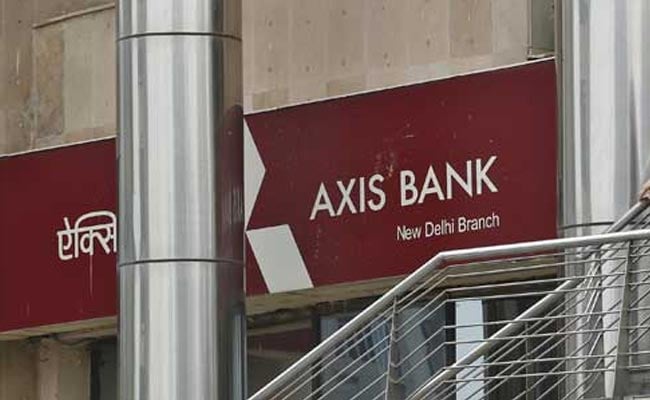 Axis Bank launched a micro-lending product to the urban low income segment. Mumbai: Private sector Axis Bank on Thursday launched a micro-lending product to disburse unsecured loans of up to Rs 15,000 to the urban low income segment using payments company Suvidhaa Inforserve's customer database.
"This is the first-of-its-kind offering which will give collateral-free loans of up to Rs 15,000 within two hours to deserving individuals based on their cash flow history," Axis Bank Executive Director Rajiv Anand said.
Suvidhaa, which is into remittances, bill payments and rail bookings among others, has over the past nine years accumulated data on transactions of its 35 million customers which will be used by the bank to disburse the loans even if credit information companies are unable to provide data.
Apart from term loan, the bank has also included an overdraft facility under the product to enable small traders and hawkers, who are in need for short-term liquidity, to avail credits and if they pay the same day, will be interest-free as well, the private lender said.
A customer can walk into any of the over 22,000 outlets from where Suvidhaa serves Axis Bank as a business correspondent to avail the loan.
After a paperless process involving the customer establishing his/her identity and using the Aadhaar-based e-KYC, the customer is given a prepaid card on which the loan amount is loaded. The interest payments start only after the customer withdraws the money.
While the tenor of a term loan is up to 18 months, the same for an overdraft is one year, bank officials said, adding the interest will be above 14 per cent.
Axis Bank has been testing the product since last December in the financial capital and already acquired over 900 customers so far. It is targeting to roll out the product in Surat, Pune amd Delhi to start with, and targeting to reach 1 lakh customers in an undefined time frame, Anand said.
The product will be an extension of the bank's micro-lending vertical where it has acquired over 1.3 million customers and built an asset book of Rs 2,000 crore.
Meanwhile, Anand said at present there are no plans to take any stake in any of the payments banks but the lender is in talks to explore opportunities of cross-selling its products with multiple entities.
 
["source-ndtv"]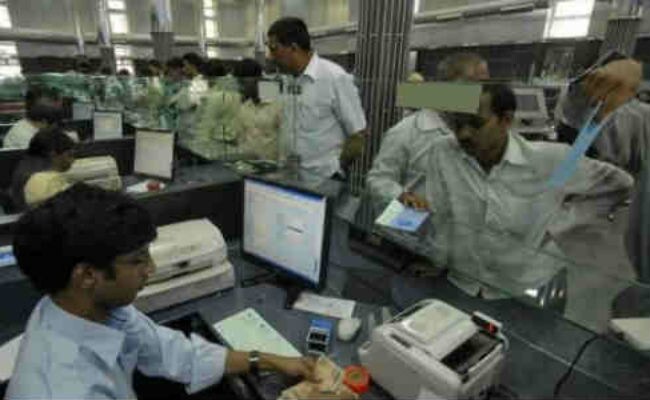 Bank of India reported a loss of Rs 741.3 crore for the first quarter ended June 30. New Delhi: Bank of India (BoI) on Friday reported a loss of Rs 741.3 crore for the first quarter ended June 30 as provisions for bad loan nearly doubled.
The state-run bank had earned a net profit of Rs 129.7 crore in the April-June quarter of last fiscal, BoI said in a BSE filing.
Total income of the bank declined to Rs 10,664.3 crore as against Rs 11,659.1 crore in the same period last year.
Provision and contingencies nearly doubled to Rs 277 crore as against Rs 151 crore in the year-ago period.
As on June 30, the bank's gross non-performing assets (NPAs) increased to 13.38 per cent of advances as against 6.80 per cent in the corresponding quarter of last fiscal.
The net non-performing assets also rose to 7.78 per cent as against 4.11 per cent as on June 30, 2015.
 
["source-ndtv"]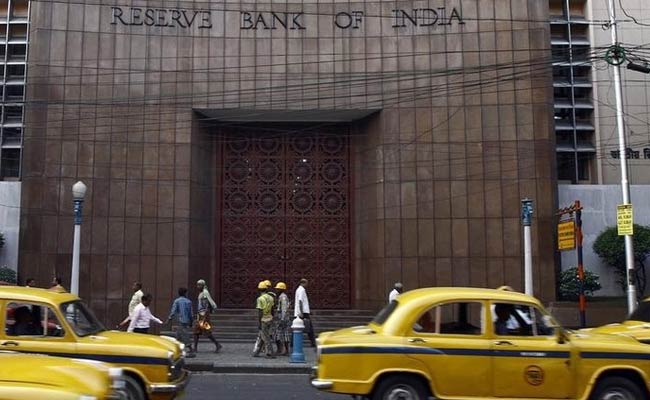 New Delhi: With the government setting inflation target at 4 per cent, the Reserve Bank is unlikely to make much shift in its stance going forward and may go for a 25 bps cut in the second half of the fiscal, says a report.
RBI Governor Raghuram Rajan in his last monetary policy on August 9 left interest rates unchanged citing upward risks to inflation but said the central bank will remain "accommodative".
Going forward, "we do not expect much shift in stance with the government setting the inflation target at 4 per cent with 2 per cent band on either side", Kotak Economic Research said in a research note.
"We pencil in 25 bps for the rest of this fiscal (FY2016-17) and see limited room for further easing," the report added.
On inflation, the report said, the estimated trajectory for FY2017-18 indicates moderation towards 4-5 per cent but sustaining 4 per cent level will be "difficult" even without factoring in statistical impact on housing due to the implementation of 7th pay panel recommendations.
"We are not yet confident of the inflation trajectory gliding towards 4 per cent and sustaining at it," the report said.
The report also noted that demand driven inflation pressures may not have significant impact in the near term.
"We pencil in another 25 bps cut in the second half of this fiscal with the monsoon's progress along with favourable base effect in the second half of this financial year continuing to point towards 5 per cent inflation by end-March 2017," the report said.
"It is essential to wait out the monsoon season to gain clarity on the food inflation over the next few months (there has been some softening) and how the disinflationary impulses are panning out," the report said.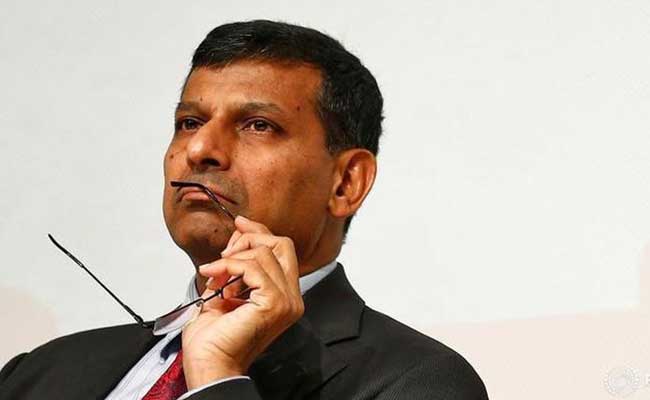 RBI Governor Raghuram Rajan conceded that he thought the FCNR deposits idea to be "completely idiotic". Mumbai: Outgoing Reserve Bank Governor Raghuram Rajan on Friday disclosed that idea of raising diaspora deposits, which changed the downward course of the rupee when he took over in September 2013, had come from bankers and he was very sceptical about it given the cost to the exchequer.
"I thought this is bankers coming in again to get one of the sweet deals which will help them. They will go out and raise the money. They will get fantastic bonuses and we will end up paying for it," Dr Rajan said, after launching his predecessor D Subbarao's memoir at RBI headquarters here.
Dr Rajan conceded that he thought the idea to be "completely idiotic" as it was akin to giving 3.5 per cent subsidy to bankers and it was "the worst of the ideas on the table" which made him request Subbarao to announce it while departing.
Dr Rajan announced the scheme on the evening of September 4, 2013, the day he took over. The scheme attracted inflow of $30 billion in FCNR-B deposits and changed the course of the rupee which was bleeding following the 'taper tantrums'. It was considered to be a masterstroke by Dr Rajan.
"Now I get credit for the idea which actually I neither invented nor actually believed in," he said, adding the dire situation required us to do something, which got done.
Incidentally, in the memoir tiled 'Who Moved My Interest Rates?', Mr Subbarao credits Dr Rajan for the idea.
The Governor said on the cost-benefit analysis front, it has worked out very well and the country had made money.
Against the cost of up to Rs 20,000 crore to get the deposits, the country benefited through stabilisation of rupee, which helped reduce imports by up to Rs 1.6 trillion per year through the around-Rs 4 reduction in the value of the rupee.
"It was an important idea, we had to try because we were in a situation when we had to try something to change the narrative," said Dr Rajan, whose term ends on September 4.
"Now it seems as if it was all very clear. It seems that this was a brilliant idea, that we thought about it, we did it and people forget that at that time, there was a lot of uncertainty about this and whether it should be done," Dr Rajan said.
The redemption of the three-year deposits raised in 2013 is due from the next month through November, and is an event which the market is watching keenly as there are concerns over drain on the liquidity. By November, $26 billion worth of these deposits would have to be paid back.
Dr Rajan has repeatedly said the central bank will try to ensure it happens smoothly, without hurting financial markets.
Meanwhile, Dr Rajan today said the RBI has in-principle reached an agreement with the Parliamentary Standing Committee on the proposal that the central bank top brass led by the Governor should depose twice a year before the panel.
Initial remarks by the Governor, before the House panel questions him, should be made public as well, he said.
Mr Subbarao supported this, saying it will help strengthen RBI's autonomy and insulate it from government influence.
"Apart from the fact that it renders some avenue for the RBI to render accountability, I also believe a mechanism like that will protect the RBI from the encroachment or assaults on its autonomy by the political executive," he said.
 
["source-ndtv"]