LG has launched its X cam smartphone in India, featuring a dual rear camera setup with a 120-degree wide-angle lens. The smartphone has been priced at Rs. 19,990 and will be available in its Titan Silver colour variant from Friday across stores in India.
The dual-SIM (Nano-SIM) card supporting LG X cam was first unveiled in February ahead of MWC 2016, but only started rolling out globally in March.
Apart from the dual rear camera setup, the other highlight of the LG X cam is its 3D Arc Glass design. The smartphone runs Android 6.0 Marshmallow with the LG UI 5.0 skin atop. It sports a 5.2-inch full-HD (1080×1920 pixels) In-cell display, is powered by a 1.14GHz octa-core SoC, coupled with Mali-T720MP3 GPU and 2GB of RAM.
As for optics, the LG X cam bears a 13-megapixel + 5-megapixel rear camera setup, with the second sensor coupled with a wide-angle lens. On the front, the smartphone bears a 5-megapixel camera. LG is also touting a Pop Out Picture feature that combines 6 images into a moving image. The X cam comes with 16GB of inbuilt storage that's expandable via microSD card (up to 2TB) in the hybrid dual-SIM card slot.
Connectivity options on board the LG X cam include 4G VoLTE, Wi-Fi 802.11 b/g/n, Bluetooth v4.2, GPS/ A-GPS, Micro-USB, 3.5mm audio jack, and FM radio with RDS. Sensors on board include proximity, accelerometer, magnetometer, and ambient light sensor. The smartphone weighs in at 118 grams, and measures 147.7×73.6×6.9mm. It's powered by a 2520mAh battery.Note: An earlier version of this article quoted a Rs. 21,500 price tag based on the company listing.
Motorola unveiled the Moto E3 smartphone in July, revealing a few specifications, a price tag of GBP 99 (roughly Rs. 8,800), and early September availability in the UK. Now, a variant called the Moto E3 Power has gone on sale via a third-party retail site in Hong Kong – with no official announcement for it yet. As the name suggests, the smartphone comes with a better battery, and it also bears a few upgrades to other specifications, and sells at a price tag of HKD 1,098 (roughly Rs. 9,500).
There has been no official announcement by Motorola, so there is no clarity on whether the smartphone will be launched in international markets or not. As for the specifications, the Moto E3 Power offers more memory, more inbuilt storage, and of course the above mentioned larger battery, when compared to the Moto E3.
The Moto E3 Power features a 5-inch HD (720×1280 pixels) IPS display, and is powered by a 64-bit 1GHz MediaTek MT6735P quad-core SoC paired with 2GB RAM. The smartphone offers 16GB of inbuilt storage with the option to expand further via microSD (up to 128GB).

Optics include a 8-megapixel rear camera with LED flash and autofocus. A 5-megapixel selfie camera also sits in the front. The Moto E3 Power runs on Android 6.0.1 Marshmallow, and supports dual-SIM slots (Micro). It packs a 3500mAh battery, and offers connectivity options like 4G LTE, GPS, Buetooth, and Wi-Fi. The online availability in Hong Kong was first reported by Playfuldroid.
With respect to the Indian market, Motorola hasn't even introduced the Moto E3 yet. The company launched the Moto G4 in June for Rs. 12,499, and is selling it exclusively on Amazon India. The smartphone has been made available in Black and White colour variants.
The suspicious text message that appeared on Ahmed Mansoor's iPhone promised to reveal details about torture in the United Arab Emirates' prisons. All Mansoor had to do was click the link.
Mansoor, a human rights activist, didn't take the bait. Instead, he reported it to Citizen Lab, an internet watchdog, setting off a chain reaction that in two weeks exposed a secretive Israeli cyberespionage firm, defanged a powerful new piece of eavesdropping software and gave millions of iPhone users across the world an extra boost to their digital security.
"It feels really good," Mansoor said in an interview from his sand-colored apartment block in downtown Ajman, a small city-state in the United Arab Emirates. Cradling his iPhone to show The Associated Press screenshots of the rogue text, Mansoor said he hoped the developments "could save hundreds of people from being targets."
Hidden behind the link in the text message was a highly targeted form of spyware crafted to take advantage of three previously undisclosed weaknesses in Apple's mobile operating system.
Two reports issued Thursday, one by Lookout, a San Francisco mobile security company, and another by Citizen Lab, based at the University of Toronto's Munk School of Global Affairs, outlined how the program could completely compromise a device at the tap of a finger. If Mansoor had touched the link, he would have given his hackers free reign to eavesdrop on calls, harvest messages, activate his camera and drain the phone's trove of personal data.
Apple issued a fix for the vulnerabilities Thursday, just ahead of the reports' release, working at a blistering pace for which the Cupertino, California-based company was widely praised.
Arie van Deursen, a professor of software engineering at Delft University of Technology in the Netherlands, said the reports were disturbing. Forensics expert Jonathan Zdziarski described the malicious program targeting Mansoor as a "serious piece of spyware."
A soft-spoken man who dresses in traditional white robes, Mansoor has repeatedly drawn the ire of authorities in the United Arab Emirates, calling for a free press and democratic freedoms. He is one of the country's few human rights defenders with an international profile, close links to foreign media and a network of sources. Mansoor's work has, at various times, cost him his job, his passport and even his liberty.
Online, Mansoor repeatedly found himself in the crosshairs of electronic eavesdropping operations. Even before the first rogue text message pinged across his phone on August 10, Mansoor already had weathered attacks from two separate brands of commercial spyware.
When he shared the suspicious text with Citizen Lab researcher Bill Marczak, they realized he'd been targeted by a third.
Citizen Lab and Lookout both fingered a secretive Israeli firm, NSO Group, as the author of the spyware. Citizen Lab said that past targeting of Mansoor by the United Arab Emirates' government suggested that it was likely behind the latest hacking attempt as well.
Executives at the company declined to comment, and a visit to NSO's address in Herzliya showed that the firm had recently vacated its old headquarters – a move recent enough that the building still bore its logo.
In a statement released Thursday which stopped short of acknowledging that the spyware was its own, the NSO Group said its mission was to provide "authorized governments with technology that helps them combat terror and crime."
The company said it couldn't comment on specific cases.
Marczak said he and fellow-researcher John Scott-Railton turned to Lookout for help to pick apart the malicious program, a process which Murray compared to "defusing a bomb."
"It is amazing the level they've gone through to avoid detection," Murray said of the software's makers. "They have a hair-trigger self-destruct."
Working over a two-week period, the researchers found that Mansoor had been targeted by an unusually sophisticated piece of software which some have valued at $1 million (roughly Rs. 6.69 crores). He told AP he was amused by the idea that so much money was being poured into watching him.
"If you would give me probably 10 percent of that I would write the report about myself for you!"
The apparent discovery of Israeli-made spyware being used to target a dissident in the United Arab Emirates raises awkward questions for both countries. The use of Israeli technology to police its own citizens is an uncomfortable strategy for an Arab country with no formal diplomatic ties to the Jewish state. And Israeli complicity in a cyberattack on an Arab dissident would seem to run counter to the country's self-description as a bastion of democracy in the Middle East.
There are awkward questions, too, for Francisco Partners, the private equity firm which owns the NSO Group. Francisco is only an hour's drive from the headquarters of Apple, whose products the cybersecurity firm is accused of hacking.
Messages left with Francisco partners' offices in London and San Francisco went unreturned. Israeli and Emirati authorities did not return calls seeking comment.
Attorney Eitay Mack, who advocates for more transparency in Israeli arms exports, said his country's sales of surveillance software are not closely policed.
He also noted that Israeli Prime Minister Benjamin Netanyahu has cultivated warmer ties with Arab Gulf states.
"Israel is looking for allies," Mack said. "And when Israel finds allies, it does not ask too many questions."
["source-gadgets.ndtv"]
As per information provided by tipsters, Google seems to be working on a navigation bar customiser (or navbar customiser), which will enable you to apply certain tweaks to the current on-screen navigation buttons with Home, Back and Recent options. The feature is expected to be currently hidden inside the code of Android 7.0 Nougat.
The code for navigation bar customiser was introduced to Android as a code commit on January 22, but then removed more than a month later on February 24 as the feature was not ready, as per the updates mentioned on code repository site GitHub.
The customisation option is expected to be added to Google's System UI Tuner, which was introduced with Android 6.0 Marshmallow's early build. System UI Tuner has essentially provided developers with various tweak options over the time like removing various icons from status bar to help them take screenshots or videos of their apps.
A tipster for Android Police managed to re-enable the navigation bar customiser by modding the SystemUI, and has sent website the screenshots and a description of each navigation bar modifier. According to the information provided by the tipster, "all the standard buttons on the navbar are removable, and new ones can be added at will."
As per the tipster, the new items available for use include a clipboard button, a button to which any keyboard function can be assigned, a spacer, and a switch button for menu/keyboard. Further there are icons like double-headed arrow, a cross and an icon with two horizontal lines. These icons resize, delete and move the icons on navigation bar.The clipboard option reportedly doesn't work as of now and it is not clear if these options have anything to do with the fancy home-button linked with Google Assistant, the company's upcoming virtual assistant, or the rumoured Nexus Launcher, which was leaked earlier. Therefore, nothing can be said with certainty. However, if the company does launch this feature eventually with an Android Nougat update, it will give an a interesting customisation option that is likely to be cherished by many.
Notably, the tipster has also uploaded a flashable zip file on XDA Developers for those who want to try out the feature on a Nexus 6P running Android 7.0 Nougat. If you intend to try it out, bear in mind you'll need a custom recovery option, and should ideally backup your data in case something goes wrong.
Soon after unveiling the Cloud Tread, Intex has now introduced the new Q7N Pro smartphone priced at Rs. 4,299. The handset is now listed on the company site with pricing details and can be expected to go on sale soon in markets. Intex Aqua Q7N Pro is the slightly updated model of the Aqua Q7N smartphone launched last month at Rs. 4,190.
The Intex Aqua Q7N Pro features a 4.5-inch FWVGA (480×854 pixels) display and sports a pixel density of 218ppi. The Android 5.1 Lollipop-based handset support dual-SIM (GSM+GSM) and is powered by a 1GHz quad-core Spreadtrum SC7731C processor coupled with 1GB of RAM. The Intex Aqua Q7N Pro sports a 5-megapixel rear camera with LED flash and also packs a 0.3-megapixel front camera.
The smartphone comes with 8GB of inbuilt storage that's expandable via microSD card (up to 32GB). The Aqua Q7N sports a 2000mAh battery rated to deliver up to 6 hours of talk time and up to 200 hours of standby time. Connectivity options include GPRS/ EDGE, 3G, A-GPS, Bluetooth, Wi-Fi 802.11b/g/n, and Micro-USB.
The smartphone will support 3G on one SIM and GPRS/ EDGE on second. It measures 135x66x9.5mm and will be available in Champagne, Grey, and White colours.Earlier this week, Intex launched the Cloud Tread smartphone featuring a hexa-core processor and 2GB of RAM at Rs. 4,999. The handset will go on sale in its first flash sale on August 30. The dual-SIM Intex Cloud Tread smartphone runs Android 5.1 Lollipop out-of-the-box and features a 5-inch HD (720×1280 pixels) display with Dragontrail Glass protection.
["source-gadgets.ndtv"]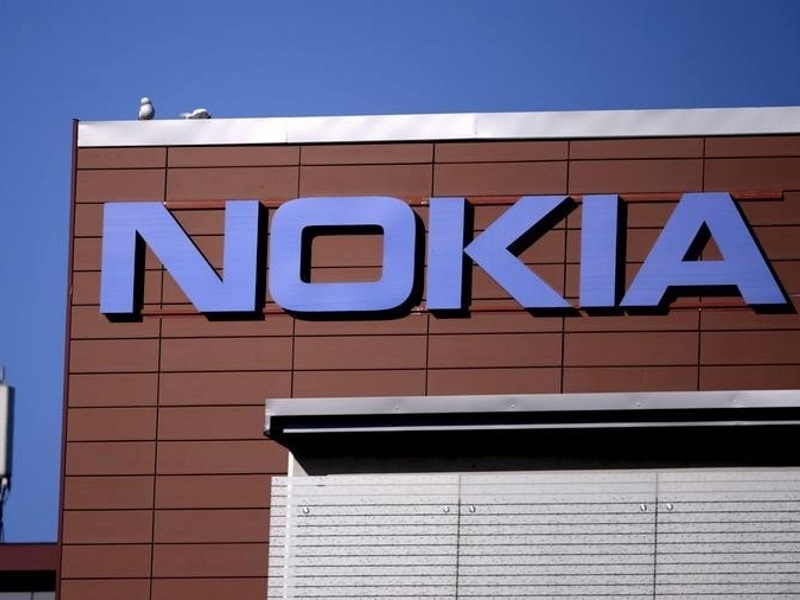 Nokia's much-anticipated return to smartphones is anticipated to happen later this year. Nokia had in May signed a deal with newly-formed Finnish manufacturer HMD Global to make Nokia-branded smartphones and tablets for the next 10 years. Since then, leaks of some top-end Nokia smartphones have made their way to the Web. And now, the two smartphones have surfaced on Geekbench revealing some questionable specification details.
The first Nokia-branded Android smartphone is named the Nokia 5320 on Geekbench, and it is powered by a quad-core processor paired with 2GB of RAM. Also, it seems to be running on a very old Android 4.4.4 KitKat operating system.
The other one is called the Nokia RM-1490 and it is listed to be powered by a 500MHz AMD A8-5545M processor paired with 2GB RAM. This one runs on an even older Android 4.2.2 Jelly Bean operating system.
These specifications are contradictory to past leaks. If true, these specifications are hardly anything to be excited about, and Nokia really needs to do some rethinking if it wants to recapture its lost charm. However, in all probability, these specs are just a test run, and the final spec sheet should look very different.
Previous leaks suggest that the two anticipated Nokia-branded Android smartphones will feature 5.2-inch and 5.5-inch displays with 2K resolution (QHD), and will come with IP68 certification. The smartphones are rumoured to be powered by Snapdragon 820 chipset and will come with Z-Launcher System UI based on the latest Android 7.0 Nougat.
["source-gadgets.ndtv"]
iBerry has launched the Auxus 4X smartphone in India, and it is exclusively available via eBay India at Rs. 15,990. The company claims the Auxus 4X is "India's first 4GB RAM unibody premium smartphone", and it will be available in its Black colour variant only.
The 4G-enabled dual-SIM supporting iBerry Auxus 4X sports a 5.5-inch full-HD (1080×1920 pixels) display and runs Android 6.0 Marshmallow out-of-the-box.
The iBerry Auxus 4X is powered by a 2GHz octa-core Helio P10 processor coupled with 4GB DDR3 RAM. The smartphone sports a 13-megapixel rear camera with a dual-LED flash and a 5MP front-facing camera. The smartphone comes with 32GB of inbuilt storage that's expandable via microSD card (up to 128GB).
The smartphone measures 148.40×74.20×7.30 mm. In terms of connectivity, the Auxus 4X supports Wi-Fi, GPS, Bluetooth, FM radio, 3G, and 4G.
"The Auxus 4X is specially designed for the A class premium customers who value just the aesthetics status of the phone not bothering much about the cost. Auxus 4X is a premium phone for premium segment Customers who has passion for Class and Standard," Nitheesh Krishnan, Auxus Business Development said of the launch in an emailed statement.
Regarding the company's association with eBay India, Krishnan said, "We are delighted to partner with eBay India for this exclusive launch and we hope to strengthen our association with more such innovative devices in the coming times.
["source-gadgets.ndtv"]
Google is introducing a nifty feature for all Nexus users to help them save precious data. The company is releasing a feature called Wi-Fi Assistant that will enable users to connect to open and free Wi-Fi networks in their area automatically.The Wi-Fi Assistant feature will be made available to Nexus users in United States, Canada, Mexico, UK, and Nordic countries only. Also, only those Nexus smartphones that are running on Android 5.1 Lollipop will see this feature.
In order to enable Wi-Fi Assistant, head to Settings > Google > Networking > Wi-Fi Assistant. Switch the toggle on and off to set your preferred settings. Once Wi-Fi Assistant is enabled, a small key will show up in the top corner. This feature will let your smartphone automatically connect to open and free Wi-Fi networks in the vicinity, thereby saving your data whenever it can. It will automatically adjust to optimal connections and switch from one network to another without interrupting service. If you wish to opt out of a specific open Wi-Fi network, then just select 'forget this network' against the particular network in the Wi-Fi settings panel.
The Wi-Fi Assistant feature was earlier exclusive to Project Fi-enabled devices earlier, but Google has now made it available to all Nexus users. Google unveiled Project Fi mobile telephone network in April last year in a bid to curb use of expensive roaming data and keep phone bills low. After ten months of testing, it opened the service up for all users in March this year, and launched in partnerships with Sprint and T-Mobile. Just last month, it also announced a partnership with telecom giant Three. Project Fi is active only on Nexus 6P, Nexus 6 and Nexus 5X smartphones.
["source-gadgets.ndtv"]
After launching the Fashion Eye in July, Karbonn has now launched the K9 Viraat smartphone in India at Rs. 5,990. It's available in Champagne and Black colour variants exclusively on Snapdeal, which is offering a discounted price of Rs. 4,799.
As for specifications, the Karbonn K9 Viraat runs on Android 6.0 Marshmallow and supports hybrid dual-SIM slots (dual standby). It features a 5.5-inch HD (720×1280 pixels) IPS display, and 16M colours that give a 294ppi of pixel density. It is powered by a 1.3GHz quad-core processor paired with 1GB of RAM. It offers 8GB of inbuilt storage, which is expandable via microSD card (up to 64GB).
Optics include a 5-megapixel rear camera with LED flash, autofocus, and 1080p video recording at 30fps. It also has an adjacent 3.2-megapixel selfie camera. It packs a 2800mAh battery that claims to last for 8 hours of talk time (on 2G), and 350 hours of standby time. Connectivity options include Wi-Fi, GPS, FM radio, Bluetooth, and Micro-USB port. Unfortunately, it does not support 4G. The dimension of the Karbonn K9 Viraat measures at 154×78.9×11.7mm, and the smartphone weighs around 173.4 grams
As mentioned, Karbonn launched the Fashion Eye smartphone in India last month for Rs. 5,490, and made it exclusively available on Amazon India. It features a 5-inch display, 1.3GHz quad-core processor, 1GB RAM, 8GB inbuilt storage, 8-megapixel rear camera, 3.2-megapixel front camera, 2000mAh battery, and runs on Android 5.1 Lollipop.
["source-gadgets.ndtv"]
The upcoming iPhone is undoubtedly the most anticipated smartphone of the year, and rumours surrounding the smartphone have been too many. What's more interesting this year, is that many conflicting reports are surfacing online making it impossible for us to speculate with ease. One thing seems almost certain though – the next iPhone is set to break Apple's tick tock cycle and be unveiled with minimal design changes. Because of these few changes, contradicting reports of the iPhone being called the iPhone 6SE are coming in. Today, we have two leaks in the form of retail box images and Geekbench scores that indicate the coming of the iPhone 6SE. Additionally, there is also a leak that reiterates the end of the 16GB storage variant.
The first one comes in the form of photographed pictures of the iPhone 6SE retail box. The images don't seem to be photoshopped and show the retail box clearly with the iPhone 6SE branding. There is a separate leak of a Geekbench score of 5,210 in multi-core testing, and 3,042 in single-core testing. The image also shows the model number as iPhone 6SE. The man who leaked it also did the same test on iPhone 6s and scored 4,427 and 2,542 points respectively.
Furthermore, tipster Malignant has again instilled faith that the next iPhone will say goodbye to the 16GB base variant. Apple will instead slide in 32GB as the base storage variant, and apparently the 64GB will also be scrapped to make way for the 128GB mid-variant. The top variant will offer a new 256GB storage option.
Whatever the name be, the upcoming iPhone is said to have no 3.5mm audio jack, and the larger variant is tipped to sport a dual camera setup. Another feature that is on the see-saw is the Smart Connector, with too many conflicting reports to put a pin on one decision. Apple should have sent invites by now, but it clearly hasn't so the rumoured September 23 availability could just be true.
["source-gadgets.ndtv"]