India has attracted investment from 37 mobile manufacturing companies in last one year that have generated 40,000 direct jobs and 1.25 lakh indirect employment, IT Minister Ravi Shankar Prasad said today.
"We decided to make India a big hub of electronics manufacturing. In the last one year, 37 new mobile manufacturing units have come," Prasad said after inaugurating government-funded 'Electropreneur Park'.
He said that 11 crore mobile phones have been made in the country in last one year compared to 6 crore earlier. "We have given jobs to forty-thousand people and 1.25 lakh indirect jobs," Prasad said.
Chinese companies like Gionee and Xiaomi are making their handsets at Foxconn plant in Andhra Pradesh. Domestic companies such as Karbonn, Lava, Micromax, Intex, Jivi, iTel, and MTech too have set up their manufacturing plants in the country.
As per industry sources, Chinese company LeEco will start mobile manufacturing unit on Tuesday. Prasad said that besides manufacturing electronics product in India, product designing is also important.He said that government has provided Rs. 10,000 crore under Electronics Development Fund to support new entrepreneurs in the field of electronics. The Electropreneur Park (EP), which was innaugurated today in South Campus of Delhi University, is an incubation centre set up with government funds of around Rs. 21 crore to support incubation of up to 50 companies.
Set-up in collaboration with academia and industry represented by Indian Electronics and Semiconductor Association, the Park will focus on creation of intellectual property rights and product development to increase domestic manufacturing of electronics items.
"India imports electronic goods of over Rs. 3 lakh crore. By 2020 government aims to bring down import to zero. The Electropreneur Park started today is a step in that direction," Minister of State for IT and Law P P Choudhary said.
Ministry of Electronics and IT has selected six start-up firms that will develop products at this incubation centre. "6 out of 176 start-ups have been selected which means they have capability of developing good quality products and selection of six more are in pipeline," MEITY Additional Secretary Ajay Kumar said.
ChampOne, an unknown company, has listed a Rs. 501 smartphone called ChampOne C1 on its website, with registrations for the first flash scheduled for September 2 now open. Well, sort of.
After the listing went viral on Monday, the company updated its website to say "only existing customers are eligible for flash sale" – what that means for a company with no other products is anybody's guess. The website looks shady at best, and the registration button is inactive. The company has put out a disclaimer citing "payment gateway" difficulties, and says that registrations won't work for the next 24 hours. However, it says that the smartphone will be sold through the 'Cash On Delivery Option' so we don't see why they even need a payment gateway. Some reports point to a registration fee, which in itself seems fishy.
The Jodhpur-based company has listed a toll free number, and two other phone support numbers. All our calls went unanswered, while one of the numbers was switched off. ChampOne appears to be one of the numerous startups that have recently started sprouting up in India, looking to make headlines by launching smartphones at incredible prices.
The first amongst the spate of firms was Ringing Bells with its Freedom 251, and while the company is finally delivering its first smartphones, other firms appear to have fizzled out before launch. We advise all readers to stay away from deals that seem too good to be true from brand new companies without a service history or a reputation to lose.
In any case, the ChampOne C1 runs on Android 5.1 Lollipop and supports dual-SIM. It features a 5-inch HD (720×1280 pixels) IPS display, and is powered by a 1.3GHz MediaTek MT6735 quad-core processor with 2GB RAM. It offers 16GB of inbuilt storage. Optics include an 8-megapixel back camera, and a 5-megapixel front snapper. There's a 2500mAh battery packed inside, and connectivity options include 4G LTE support. It will be made available in White, Silver, and Gold colour options.
Of course, the glitching website reminds us of the horrible inefficiency by Ringing Bells when it first announced its smartphone. The company hadn't 'anticipated the demand' for its. Rs 251 smartphone, and is still struggling to meet demands. The company first claimed that it was backed by the government and was part of the Make in India campaign, only to retrace its footsteps and mention that it was importing assembled smartphones, and has asked the government for support. The company was also accused of defrauding its customer service partner by refusing to pay dues. After too many delays, the company even tried to make amends by saying that it will refund the money of first phase's 30,000 Freedom 251 customers – and will accept cash upon delivery.
Another company that made headlines recently for what were found to be fraudulent tactics was mPhone, which was all set to announce its smartphone portfoliio in the country. However, those plans came to a grinding halt, after the co-founders were arrested at the launch venue for alleged fraudulent activities. The company was set to launch six smartphones in the country ranging from Rs. 11,999 to Rs. 39,999, but we haven't heard of anything post their arrest.
Also, let's not forget the Docoss X1 launched by a Jaipur-based company for Rs. 888. Their website itself was extremely fishy, with many technical goof-ups. Their customer care support also proved to be very vague. The smartphone was to begin shipping in May, but it still hasn't managed to do that yet. The website currently mentions that the smartphone will be shipped soon.
Troubled smartphone maker BlackBerry said it would raise about $605 million (roughly Rs. 4,062 crores) by selling convertible debentures to shareholder Fairfax Financial Holdings and other investors.
The Canadian company will also redeem on September 2 roughly $1.25 billion (roughly Rs. 8,393 crores) worth of outstanding debentures carrying a coupon of 6 percent, it said on Friday.
The new debt that BlackBerry plans to issue will have a coupon of 3.75 percent and will be due in November 2020.
If all of the new debt is converted into stock, it will represent about 11.57 percent of BlackBerry's outstanding shares, the company said.
FairFax, led by well-known contrarian investor Prem Watsa, is BlackBerry's second largest shareholder with a stake of about 8.9 percent, according to Reuters data.
Once a dominant force in smartphones, BlackBerry now holds just a sliver of the global market.
BlackBerry said last month it would stop making its Classic model, raising further doubts about the future of the company's money-losing handset business as it shifts focus to software.
In July, the company unveiled a second Android-based handset, which combines Alphabet's popular software and broad app catalog with its security and productivity features at a lower price.
BlackBerry Chief Executive John Chen has expressed confidence that the company's trimmed-down handset business can meet its September target to turn profitable.
Analysts, however, have urged the company to sell or shut down the unit.
BlackBerry's US-listed shares were little changed at $7.96 in afternoon trading.
Just hours after the Motorola E3 Power was spotted on sale in Hong Kong, the company has let out a teaser from its Moto India Twitter account indicating that the smartphone may be launched in India soon. Motorola's latest tweet is in addition to a collection of teasers that it has been releasing every day. The teasers spotlight features like large battery and multi-tasking indicating that the the Moto E3 Power in India is imminent.
Motorola India has put out three teasers highlighting some of the big features. These include a bigger battery, better multi-tasking, and camera quality. The E3 Power is an upgrade to the Motorola E3 that was unveiled for the UK last month with September availability. However, the Moto E3 Power comes with a larger battery, more inbuilt storage, and more memory than the Moto E3. All of this hints that Motorola might just skip the launch of the Moto E3, and directly release the Moto E3 Power in India.
In Hong Kong, the Moto E3 Power is priced at HKD 1,098 (roughly Rs. 9,500). As for specifications, the Moto E3 Power features a 5-inch HD (720×1280 pixels) IPS display. The smartphone is powered by a 64-bit 1GHz MediaTek MT6735P quad-core SoC paired with 2GB of RAM. It offers 16GB of inbuilt storage with the option to expand further via microSD (up to 128GB).
Coming to photography, the Moto E3 Power sports an 8-megapixel rear camera with LED flash and autofocus. There's also a5-megapixel selfie camera onboard. The smartphone runs on Android 6.0.1 Marshmallow, and supports dual-SIM slots (Micro). It packs a 3500mAh battery, and offers connectivity options like 4G LTE, GPS, Buetooth, and Wi-Fi.
Apple is planning a new iPhone feature for Japan that will enable users to pay for mass-transit rides with their smartphones instead of physical payment cards.
A future iPhone will include technology called FeliCa, a mobile tap-to-pay standard in Japan developed by Sony Corp., according to people familiar with the matter.
The FeliCa chip will let customers in Japan store their public bus and train passes on their iPhones. Users would then be able to tap their phones against the entrance scanners instead of using physical cards. While the FeliCa chip is the standard technology underlying the service, there are several different providers of transit payment cards based on the type of transit and areas within Japan.
The Near Field Communication technology powering Apple's mobile-payments service, Apple Pay, is prevalent in North America, Europe and Australia, but the FeliCa standard dominates Japan with a penetration of 1.9 million payment terminals, according to the Bank of Japan. The terminals handled 4.6 trillion yen ($46 billion or Rs. 308,478 crores) in transactions in 2015. Last year, there were 1.3 million NFC terminals in the US and 320,000 in the UK, according to research from Let's Talk Payments and the UK Cards Association.
Apple intends to work with multiple transit card providers, one person said. The major players there include the Suica and Pasmo networks. Theoretically, virtual representations of the transit passes would be stored in the iPhone's Wallet application, said the person, who asked not be identified because the planning is private. The card companies sell access to transit services both as-needed and via monthly packages.
Apple's opportunity in Japan is significant with the country alone representing 8 percent of the company's total revenue and almost 11 percent of operating profit in the most recent quarter.Apple has planned to launch these new features with the next iPhone models, which the company is set to unveil in September, according to people familiar with the matter. However, the company could hold back the transit card feature to next year's model if discussions with the Japan-based payment networks fall apart, one person said. Apple is already at work on a major redesign of the iPhone for 2017 that focuses more heavily on the display by removing the Home button, according to a person familiar with the matter.
An Apple spokeswoman declined to comment.
The FeliCa chip is able to process a transaction in 0.1 seconds, according to Sony. Super-swift transaction speeds are critical for adoption in the fast-paced environment of Japan's transit network, the person said. Each sale over Apple Pay currently goes through a server and requires bank approval — which can slow the process.
In addition to supporting the transit-pass network, the FeliCa chip can also store e-money, an electric form of currency now widely accepted at vending machines, convenience stores and cafes in Japan. Apple is in discussions with at least one major financial institution to support these e-money transactions, according to one of the people.
Apple Pay first launched in October 2014 in the US with the iPhone 6 and has since expanded to Australia, Canada, China, Hong Kong, France, Singapore, Switzerland and the UK. Apple Pay contributes to the company's rapidly growing services business, which grew 19 percent year-over-year to about $6 billion (roughly Rs. 40,218 crores) in the fiscal third quarter.
Earlier this month, Apple struck a deal with Japan-based phone carrier KDDI to allow customers to bill iTunes purchases to their phone service bill instead of directly to their credit card. Apple's deal with the Japanese carrier is indicative of Apple's payment-related negotiations with firms in Japan and follows up the company's work on activating carrier-based iTunes billing in Germany, the UK, Russia, Switzerland, and Taiwan.
In tandem with the upcoming mobile payments launch for Japan, Apple is preparing to ship mass-transit navigation support for Japan in its iPhone Maps application, the company posted on its website in July. This feature, coming in iOS 10 later this year, will allow users to find departure and arrival times for transportation across the region.
["source-gadgets.ndtv"]
There are some rumours that are easy to dismiss but then there are others that are backed by some information that provides them some level of authenticity. A new rumour that is doing rounds suggests that the devices with either Snapdragon 800 or 801 CPU will not be eligible to get an official Android 7.0 Nougat update.
According to the HTC-focused mobile developer LlabTooFer, who has provided several HTC-related tips in the past, Android 7.0 Nougat update will not be officially released for the HTC One M8 or other devices running the Snapdragon 800 or Snapdragon 801 CPUs because Qualcomm has not made corresponding graphics drivers for the new Vulkan API is present in the latest version of Android to improve gaming performance.
Due to Vulken API, Qualcomm has decided to not release graphics drivers for the devices with its older CPUs, making it impossible for OEMs (and apparently, even Google, for the LG Nexus 5) to provide official Android 7.0 Nougat updates for them.
When Android 7.0 Nougat update started rolling out earlier this week, it became clear that it won't be making its way to Nexus 5 as other recent Nexus devices were provided with the latest version of Google's mobile platform. Considering that Nexus 5 comes equipped with a Qualcomm Snapdragon 800 CPU, the rumour seems plausibly true as of now.
If this information indeed turns out to be true, there will a host of Android devices that will be left out of the Nougat treatment by the California-based company. Such devices include the likes of Samsung Galaxy S5, LG G2, LG G3, OnePlus X, and HTC One M8.
The LG V20 is all set to be unveiled on September 6, and Google has confirmed that the smartphone will be the first new smartphone to ship with Android 7.0 Nougat out-of-the-box. Running up to the launch event, we've seen several render leaks, and now a live image of the LG V20 has surfaced online.
The LG V20 was snapped in the wild by Twitter user @TechMan72, and shows the front of the smartphone only. Even though the image is grainy, the LG branding at the bottom cannot be missed. There seems to be very thin bezel around the edges, and the front camera is where it was seen in past renders – on the top left of the smartphone.
This image was a response tweet to Evan Blass's LG V20 render leak yesterday. Techman72 replied to Blass's leak tweet, "Here's a real pic of the V20, not some render." Blass's render image also showed the smartphone front. The render image shows the buttons forged into the display, and the second screen is seen on top. Renders of the LG V20 have been leaked by OnLeaks in the past as well, and they show the smartphone from all angles. There's a dual camera setup expected at the back, with the fingerprint sensor sitting right below it. The USB Type-C port, the 3.5mm audio jack, and the speaker grill are all seen situated at the bottom of the device.
While there were earlier rumours of LG introducing the LG G5-like modular design on the LG V20, the latest renders show no release button hinting at a regular unibodied smartphone. The company has been boasting of the smartphone's audio and sound capabilities, claiming that it will be the first in the world to sport a 32-bit Hi-Fi Quad DAC (digital to analogue converter) for enhanced audio playback.LG is placing its bet on the V20 to revive its smartphone business, after the dismal performance of the LG G5. The flagship smartphone had weaker-than-expected sales following production difficulties, and LG reported a total operating loss of roughly $132 million in the second quarter of 2016.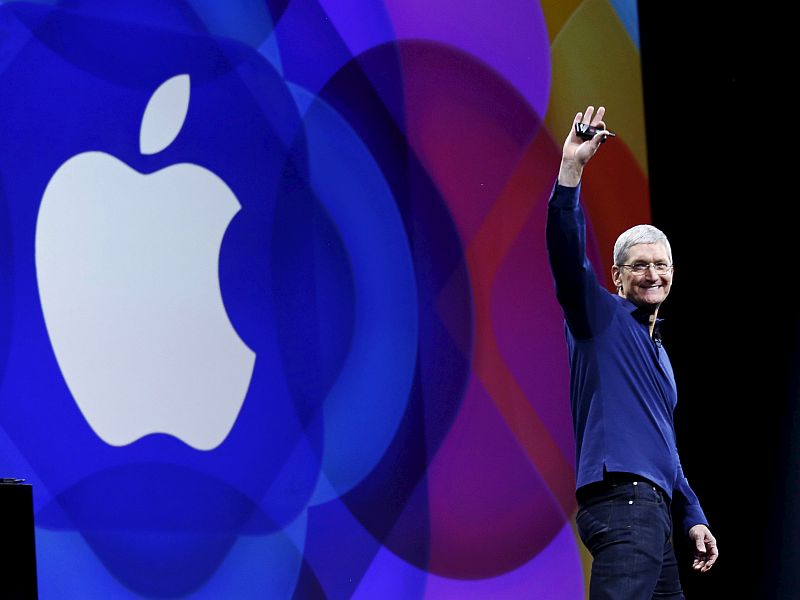 Apple is known for its privacy and security related features, and Touch ID is one prime example. Now, the Cupertino giant has been granted a new patent for Touch ID related technology that will help catch Apple device thieves.
This feature, described as Biometric Capture for Unauthorized User Identification in the USPTO patent application, captures the thief's fingerprint and may even take a photo, video, and capture the audio of the criminal trying to unlock someone else's iPhone multiple times. Usually, a thief would try to unlock the iPhone by hacking it, punching in different passwords, or trying to cheat Touch ID. In such cases, Apple's newly-patented technology could allow the company to store a fingerprint scan and other details, and deliver it to authorities as forensic evidence (in the event that your smartphone is stolen).
The abstract of the patent reads:
A computing device may determine to capture biometric information in response to the occurrence of one or more trigger conditions. The trigger condition may be receipt of one or more instructions from one or more other computing devices, detection of potential unauthorized use by the computing device, normal operation of the computing device, and so on. The computing device may obtain biometric information and may store such biometric information. Such biometric information may be one or more fingerprints, one or more images of a current user of the computing device, video of the current user, audio of the environment of the computing device, forensic interface use information, and so on. The computing device may then provide the stored biometric information for identification of one or more unauthorized users.
While licensing of intellectual property is now a trending big debate, Apple is staying ahead of the game, and patenting its idea. In any case, a fingerprint scan, photo, and video of the thief would prove to be solid information that could help users get back their stolen iPhones. However, this patent will also let Apple effectively register all fingerprints regardless of thief or not. Of course, as with all patents, there's no guarantee Apple will ever bring the technology to consumers. The patent simply indicates on of the solutions Apple has considered for a design problem. It will be interesting to see how Apple introduces this feature in its devices in the future.
["source-gadgets.ndtv"]
When it comes to reliability and performance, Apple iPhones and iPads are failing more often than Android smartphones, a study has revealed.
According to the study global data security firm Blancco Technology Group, iOS devices had a 58 percent failure rate while Android smartphones reported an overall failure rate of 35 percent in the second quarter of 2016.
It is the first time that Apple's devices have a lower performance rate compared to Android, Softpedia reported.
iPhone 6 had the highest failure rate of 29 percent, followed by iPhone 6s and iPhone 6s Plus.
For this, the study revealed the device failure rates by operating systems, manufacturers, models and regions.
In the first quarter of 2016, Android smartphones had an overall failure rate of 44 percent."Samsung, Lenovo, and LeTV were among the manufacturers with the weakest performance and higher failure rates. Samsung scored 26 percent in failure rate, while Motorola just 11 percent," the findings showed.
iOS devices failed more frequently in North America and Asia compared to Android and the quality of the devices being shipped may be one of the reasons.
The main problem iOS users faced was not being able to connect to a WiFi network, dropped connections, slow speeds and incorrect password prompts.
Android smartphone users struggled with camera issues, battery charging, touchscreen issues and app crashes.
According to the results, 50 percent of iOS applications crashed compared to 23 percent of Android apps.
Facebook, Instagram and Snapchat were among the top apps to crash on iOS devices.
["source-gadgets.ndtv"]
Sony is all set to host its event at IFA on September 1 and the company is widely expected to unveil the Sony XR smartphone. However, mentions on the company site indicate the Sony may launch the Xperia XZ and Xperia X Compact instead. In the meanwhile, prolific tipster Evan Blass (aka @evleaks) has posted a leaked image of the latter smartphone.
Let's start with the company site listings of the two smartphones, though nothing is detailed beyond the names. Spotted by Netherlands-based website TechTastic, Sony's Czech site mentions the Xperia XZ with the caption "photography", and the Xperia X Compact with the caption "pictures without blur", evidently pointing to some impressive optical performance.
Reports speculate the Xperia XZ that's now been spotted is in fact the Xperia XR that was rumoured earlier. However, there's not much clarity on this. In the meanwhile, tipster Evan Blass has shared an image of what he claims to be the Sony Xperia X Compact. This is the first time we've heard of a Compact variant in the X series. It sports a similar design as seen on other smartphones in the same series.
Sony killed off its flagship 'Z' series to replace it with the new X series. In May, the company announced the aesthetic re-branding at MWC in Barcelona, and launched the Xperia X, Xperia XA, and Xperia X Performance smartphones.
If the Sony Xperia X Compact rumour is true, it should ideally be the smaller variant of the 5-inch Xperia X smartphone. TechTastic has also leaked some specifications of the Xperia X Compact, claiming it will feature a 4.6-inch display, be powered by a Snapdragon 820 SoC, either 3GB or 4GB of RAM, USB Type-C port, and a 2700mAh battery
As mentioned, there is also noise that Sony will unveil the Xperia XR smartphone at IFA as well. Leaks suggest that the Xperia XR will feature a 5.1-inch display, and be powered by a Snapdragon 820 processor. With this smartphone, Sony is also expected to finally make the switch to USB Type-C ports. There is also a pegged dual-LED flash module coming next to the rear camera, and the dimensions are tipped at 146.4×71.9×8.1mm.
The TechTastic report indicates that the Xperia XR or Xperia XZ will feature a 5.2-inch display instead, be powered by a Snapdragon 820 processor with 4GB of RAM, sport a 23-megapixel rear camera with laser autofocus apart from a 13-megapixel front camera.
In any case, the event is just a week away and official details will be out soon. While Sony has clearly not given up on its smartphone business just yet, it has decided to put less effort into the second largest market in the world. The Japanese company recently was claimed to reduce focus in the Indian market due to unsatisfactory performance. Sony predicts only a 0.3 percent growth in US, China, and India in the future.