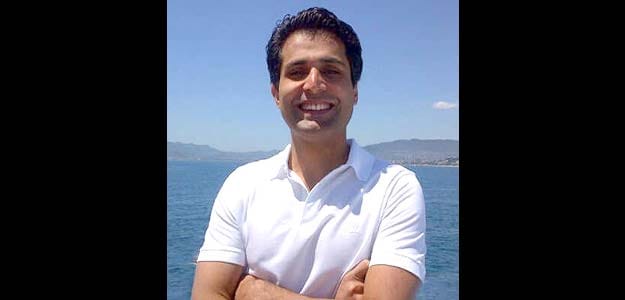 Mr Gehlaut started Indiabulls Group after working briefly with Halliburton before returning to India
Indiabulls Housing Finance shares were headed for one of their biggest falls after crashing over 18.5 per cent on Friday. The home loan company founded by IITian Sameer Gehlaut on Thursday announced the acquisition of 40 per cent stake in UK-based OakNorth Bank for $100 million or nearly Rs 650 crore. Traders say Mr Gehlaut's decision has not gone down well with investors even though he is expected to pick up an additional 10 per cent stake in OakNorth Bank in his personal capacity.
Here are some of the reasons why investors seem to be unhappy with the deal
1) Indiabulls Housing Finance, which got re-rated over the last 2-3 years because of outstanding performance, is witnessing a de-rating of its price earnings valuations, said Dipan Mehta, member of BSE and NSE.
"We are questioning the wisdom of the management to go ahead and make an acquisition like this… May be the company will come out and explain its logic for making such an acquisition," he added.
Describing OakNorth Bank's acquisition as "complicated, Mr Mehta said, "When such an acquisition takes place, some amount of mindspace of top management does get diversified, which is not positive… You see what happened with Bharti (Airtel) and a host of other companies that went ahead and did overseas acquisition… You do find that some effect comes on domestic business as energies get diverted to the management of business in international arena," he said.
2) Indiabulls management believes that a "controlling" stake in OakNorth Bank will help it demonstrate its ability to raise and manage deposits. This may help the company get a domestic deposit taking license from the Reserve Bank. Analysts say it is difficult to say with certainty that the acquisition will result in a deposit taking license in India.
"There are too many ifs and buts… Will the regulator consider overseas experience enough for granting a domestic license?" Nomura asked.
3) OakNorth Bank obtained its license in March 2015 and started mobilising deposits through online sources over the last six weeks. Its current loan book is 25-30 million pound and it has built a deposit base of 10-15 million pound. Nomura says the $100 million price tag for a start-up bank is too expensive.
4) Indiabulls should have done this acquisition before raising Rs 4,000 crore from investors in September, said Nomura. "Investors could have taken a better view of potential use of capital by the company," said Nomura's Adarsh Parasrampuria and Amit Nanavati.
5) Rishi Khosla, an early investor in companies like PayPal and Copal, is part of OakNorth Bank's senior management team. "Rishi Khosla was an early stage investor in Indiabulls Housing (IHFL) and now IHFL is investing in his company, which can be perceived as a moral hazard," Nomura said.
Shares in Indiabulls Housing Finance closed down 10 per cent at Rs 643.5 on the Bombay Stock Exchange on Friday. The benchmark index fell 1 per cent.
["source-ndtv"]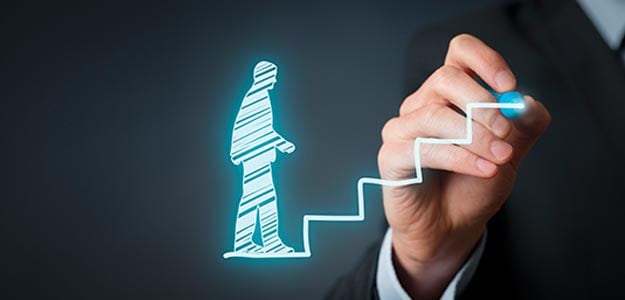 Finance Minister Arun Jaitley will present the Budget for 2016-17 on February 29. The salaried class has a lot of expectations from the Budget. Increase in the personal income tax exemption limit and a higher deduction limit on home loan interest are among the common ones, say analysts.
"Considering the increase in cost of living, the current basic exemption limit of 2.5 lakh should be raised to Rs. 3 lakh. Also going forward increase in basic exemption limit could be linked to the rate of inflation and be raised every year automatically," says Neha Malhotra, executive director of taxation at Nangia & Co, a tax advisory firm.
The salaried class also wants the deduction limit under Section 80C to be raised further, say experts.
"The Section 80C limit of Rs. 1.5 lakh hasn't been revised since FY 2014-15. It may see an increase this year. Possibly, the government may look at adding some saving products and increasing the limit to Rs. 2 lakh," says Preeti Khurana, chief editor of Cleartax.in.
Currently, Section 80C is too cluttered, say experts, with a large number of instruments qualifying for deduction under the section. Employee Provident Fund, which is a mandatory contribution for a salaried person, is also eligible for deduction under the section, consuming a major portion of the Rs. 1.5 lakh limit. Therefore, people especially in the higher income group are unable to claim deductions for other 80C-linked investments.
"80C deduction should be linked to the income level – higher income taxpayers should be given higher limit for deduction i.e. a slab for tax deductions based on the income" adds Neha Malhotra of Nangia & Co.
Experts also feel that the infrastructure bonds should be reintroduced, both to provide an extra deduction to the salaried class and help the government raise funds for infrastructure projects.
"To encourage savings for infrastructure development, the infrastructure bonds may be reintroduced with a sub-limit ofRs. 25,000," says Anil Rego, CEO and founder of Right Horizons.
Also, given the high property prices, the deduction for the home loan interest part under Section 24B part should be raised further, experts say.
"The current limit of Rs. 2 lakh is low considering the costs involved in cities like Mumbai, where the houses are priced at a crore and above," says Ms Malhotra of Nangia & Co.
The huge delays by the builders in giving possession are adding to the cost of buying a property further. Therefore, experts believe that the government should relax the rules related to home loan interest exemption.
As per the current income-tax rule under Section 24B, the buyer can claim the deduction on the entire interest paid during the construction period in five equal installments only after the completion of the construction of the property. It further says that if the construction of the property is not complete within three years, the borrower can claim only claim Rs. 30,000 per year of the pre-construction interest. The government should relax the norms, say experts.
Also, there are certain sections whose deduction limits have not been revised for a long time and are far below the actual cost that people incur. These needs to be increased, believes experts.
"Medical allowance of Rs. 15,000 per annum, education allowance of Rs. 100 per month per child and hostel allowance of Rs. 300 per month per child are too low considering the actual costs involved and have not been revised for a very long time, " says Ms Malhotra.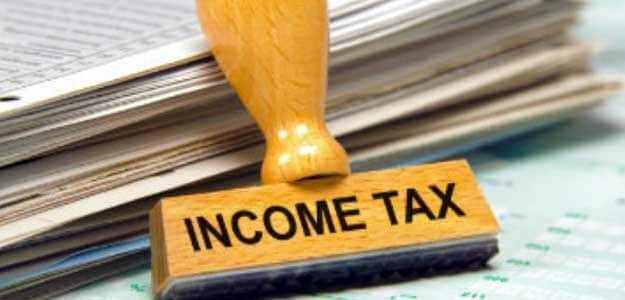 The purchase of a house, by taking out a home loan, is considered good by personal finance experts, who generally scoff at long-term liabilities.
A house, unlike other personal goods such as cars, is considered to be an asset. There's tax benefit too. Home buyers can claim an exemption of up to Rs. 1.50 lakh on principal payments for home loan under Section 80C of the Income Tax Act.
Buyers can avail Rs. 2 lakh deduction paid towards interest component of home loan per year.
The above-mentioned benefits apply for self-occupied properties and not for under construction houses. Further, in case of a delayed possession, the tax benefits get reduced substantially. Many a times, tax payers – unaware of this provision – claim full tax benefits on their home loan and get notices from the tax department.
According to Section 24B of Income Tax Act, a person can claim a tax deduction of up to Rs. 2 lakh on the interest paid on a self-occupied house if the possession of the property is done within three years of taking the loan.
In case the possession is given after three years, then the amount of deduction is reduced to Rs. 30,000 per year.
This means in case of delayed possession (when houses are delivered three years after a home loan has been taken), buyers can claim only Rs. 30,000 (15 per cent of the current allowed deduction of Rs. 2 lakh) as exemption.
Those who unknowingly claim exemption can get into serious trouble and may have to pay huge penalties, experts say.
"If the home buyer in such cases still claims interest of Rs. 2 lakh per annum, the tax office could disallow the deduction of Rs. 1.7 lakh per annum which could result in additional tax and interest payable by the home buyer to the tax office. At their discretion the tax office can also levy penalty for claiming excessive deduction," says Parizad Sirwalla, National Head-Global Mobility Services-Tax, KPMG.
The penalty in this case may range between 100 per cent and 300 per cent of the extra tax deductions claimed, says Amit Maheshwari, managing partner of Ashok Maheshwary & Associates.
Tax experts say that home buyers are getting tax notices for claiming over Rs. 30,000 deduction, despite delayed possession. "As people are getting the possession of the house which they booked five to seven years back now, tax department are scrutinising the returns and people are getting notices from the tax department for the same," says Sudhir Kaushik, chief financial officer, Taxspanner.com.
Tax experts believe that Finance Minister Arun Jaitley in the budget should relook at the tax benefits offered on home loans. "It may be worthwhile to consider an amendment in the provision not limiting such deduction to Rs. 30,000 per annum in cases where the delay in completion of construction is caused on account of reasons beyond the control of the home buyer," says Parizad of KPMG.
Tapati Ghosh, partner at Deloitte Haskins & Sells, said: "One of the measures that could be considered is the extension of time limit to 5 years at least for the under-construction properties."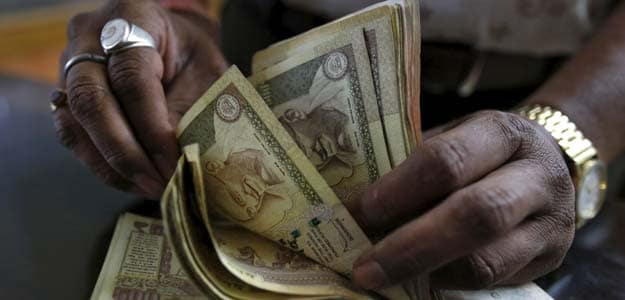 Total collection from direct taxes stood at Rs. 5.47 lakh crore as on February 13, which is 68.7 per cent of the budget target for the fiscal. "Net (direct tax) collection was Rs. 5.47 lakh crore as on February 13, 2016. This amount is 68.7 per cent of the target of Rs. 7.96 lakh crore," Central Board of Direct Taxes (CBDT) member Surabhi Sinha has said.
Direct taxes include personal income tax and corporate taxes. The government anticipates a shortfall of about Rs.40,000 crore from direct tax collection in the current fiscal. However, the shortfall would be made good as the indirect tax revenues are likely to overshoot budget targets by a similar margin.
Of the Rs. 14.5 lakh crore tax revenue target, Rs. 7.96 lakh crore was estimated to come from direct taxes (corporate and income tax) and another Rs. 6.5 lakh crore from indirect taxes (customs, excise and service tax).
["source-ndtv"]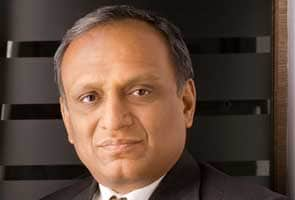 As far as the personal finance community is concerned, the entire discourse on Budget 2016 has been hijacked by the storm surrounding the proposed taxation of withdrawals from Employees Provident Fund and providing an exemption to 40 per cent of the NPS corpus withdrawn.
The issue can be explained like this: in the case of the Employees Provident Fund, both the employer and the employee contribute to a fund, and interest is accrued on both of them separately. On retirement, the entire amount (what the employer contributed, what the employee contributed and the interest accumulated on both of them separately) can be withdrawn. The government now wants to tax 60 per cent of the amount contributed by the employee after April 1, 2016 and the interest on that (which should in most cases be the same as the amount contributed by the employer and the interest on that).
There seems to be some confusion whether the tax applies on the total corpus created after April 1, 2016, or only on the corpus created from the employee's own contribution after April 1, 2016. I have assumed that the tax only applies to the corpus created from the employee's contributions only and not from the employer's contribution.
This tax need not be paid if this amount is instead used to buy an annuity that will provide a life time income for the subscriber.
The government wants to nudge (some would say force) people to invest around 30 per cent of the total corpus created by contributions made after April 1, 2016, in pension products, rather than withdraw and use that amount. The tax payable on the annuity income is expected to be nil or very low as the income will be spread over many years, and it is likely to be below the minimum amount not chargeable to tax in those years. Thus, the choice is between paying a tax on 30 per cent of this corpus or spreading the receipt over the rest of your life tax free. This tax does not apply to government babus and those drawing basic plus DA of less than Rs. 15,000 per month.
This has wrongly been seen as a "retirement tax". It is essentially asking a small number of the EPF subscribers (around 20 per cent of all subscribers) to spread out the withdrawal of a portion of their EPF corpus. One of the reasons that the government wants to do this is to equate the tax treatment of EPF with NPS. But this clause is hardly likely to do that. The government has exempted 40 per cent of the total corpus created from NPS from tax. So essentially, in NPS you will need to spread over 60 per cent of the total corpus created from the beginning itself versus 30 per cent of the corpus created after April 1, 2016 as far as EPF is concerned. So NPS continues to suffer from worse tax treatment.
In any case, the government is likely to be forced to roll back the EPF provision in some form or manner. Hopefully, at that time, they will ensure that the NPS is given the same tax treatment on withdrawal as the EPF is finally conferred with.
What they must definitely do is to provide a tax neutral window for people to shift their funds from EPF to NPS and vice versa. This has been promised but has not been delivered. This will take the debate out of the clutches of the paternal trade unionists who claim to know what is good for all EPF subscribers. The subscribers will vote with their feet and I am confident that these 20 per cent or so subscribers who are sought to be protected would on their own shift to NPS if a neutral tax treatment is promised. Also, the exemption of 40 per cent of NPS corpus is only for employees and not for self-employed NPS subscribers. This distinction is highly unfair and the tax treatment of NPS corpus should be common between employees and self-employed people.
There are a lot of other provisions in this finance bill but a few deserve mention. The extra 10 per cent tax on dividend received by individuals receiving dividend income of more than Rs. 10 lakh is highly regressive. Firstly, thank God that this applies only to dividend received from domestic companies and does not in any way affect dividend received from mutual funds. Having said that, this is a terrible tax. The dividend distribution tax is already at 21 per cent and this additional tax will mean that the government will actually have higher tax revenues from taxing dividends in this manner than if it was to revert to the old system of letting dividends be taxable in the hands of the investor as per the tax slabs applicable to them.
The provision for an extra deduction of Rs. 50,000 for interest payable on a house property costing less than Rs. 50 lakh with a loan of less than Rs. 35 lakh is unlikely to be of much use. Most loans are taken by earning couples and the interest payable on a Rs. 35 lakh loan will be within the overall limit of Rs.2 lakh each that they already enjoy. The only possible area of benefit is that this deduction is also available during the construction period (unlike the normal deduction that only starts from the year in which construction is complete) and to that extent, it is a small sop for those who book under-construction property.
But a much bigger sop is available for those booking under-construction property. Till now, the provision was that if the self-occupied property took longer than three years to construct, then the interest deduction was reduced to Rs.30,000 per annum from Rs. 2 lakh. This period has now been extended to five years and should benefit many hapless individuals who may now be able to claim the higher deduction limit of Rs. 2 lakh. Logically, there should be no limit at all, since the individual is hardly in a position to control the delay in construction. Also, I wish the same provision was introduced in Section 54 dealing with exemption of capital gains where, too, the period provided for construction is only two or three years which is rarely met by developers.
The increase in rental limit from Rs. 2,000 per month to Rs. 5,000 per month in section 80GG is likely to benefit a small number of self-employed people who do not own any property and rent their homes. Most salaried people who stay on rent claim their benefit vide the HRA exemption route rather than this section.
A new section has been introduced that allows a further limit of Rs. 50 lakh for exemption of long term capital gains if they are invested in the fund of funds being set up by the government to promote start-ups. This, however, is a risky investment with no guaranteed return (or even guarantee of principal) and is unlikely to get too many takers.
The tax treatment required to operationalise the sovereign gold bond scheme and gold monetisation scheme has been put in place.
In a major move, your tax refunds are now likely to definitely come within a year of the assessment year closing due to a specific change recommended by the Easwar Committee  being accepted. The TDS limits have been revised upwards and makes it more friendly for more tax payers. The assumed income clauses which make life operationally simple for small businessmen have been widened, and professionals are also now included for the first time.
Unfortunately, the Finance Minister did not even consider it worthwhile mentioning the main Easwar Committee  recommendation to increase the interest rate on delayed refunds.
A lot of major reforms outside the personal finance area have been announced which can significantly impact all of us. One that I want to mention is the family floater health insurance  scheme for Rs. 1 lakh announced for 400 million Indians. If implemented well, this can really provide a social security net to the vulnerable sections of society.
All in all, this Budget had many announcements and initiatives and if implemented well (which is always a big if) it could at last mean that we can finally live up to our billing as a high potential country.
New Delhi: In order to effectively deal with Vijay Mallya type loan default cases, government on Friday directed public sector banks to immediately invoke personal guarantees of promoter directors and recover loans from them in case the companies fail to repay.
Issuing the directive to heads of PSBs, the Finance Ministry regretted that they seldom recover loan from guarantors in case of loan default by companies.
"It has been observed that there are a less number of cases where action has been taken for recovery against guarantors for attachment of assets owned by them and sell the same for recovery of defaulted loan," it said while issuing the directive in consultation with the RBI.
The ministry further told banks that "it would be prudent to take steps against guarantors immediately when no sign of revival is visible".
Asking banks to approach Debt Recovery Tribunal (DRT), it said action against guarantors should be taken under SARFAESI Act, Indian Contract Act and relevant legislations.
Exit of beleaguered industrialist Mallya to London early this month created huge uproar in Parliament as well as outside. Various companies associated with him owe over Rs 9,000 crore to different banks.
Mallya and his group firms are being probed by several agencies including Enforcement Directorate.
Gross NPAs of PSBs rose to Rs 3.61 lakh crore while that of private lenders were at Rs 39,859 crore at the end of December 2015.
Gross NPA ratio, as percentage of advances, rose to 7.30 per cent while for private banks, it stood at 2.36 per cent as of December-end.
In the event of default in repayments or loan by the borrower company, all directors are liable to repay the guaranteed loan with interest as the liability or the guarantor is co-extensive with the principal debtor (borrower).
"Action can be taken against the guarantor without suing the principal debtor for recovery and even if the decreed amount is covered by mortgage decree," the ministry said.
As per the law, if a guarantor has given any pledge of share held by him, the steps should be taken to sell the pledged share, under the Indian Contract Act.
The directive said that if the guarantor has not created any security Internet over his property but owns property and other assets, the banks should move DRT for their attachment and sale.
The banks, it said, should also keep a watch on periodical statement of book-debts and receivables submitted by the borrower and take steps for attachment and recovery of such book-debts under SARFAESI.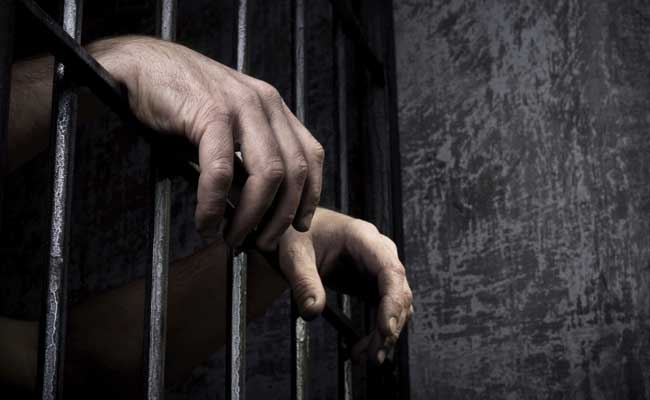 An Indian-origin former faculty member at a US business school has been sentenced to over three years in prison and ordered to pay whopping USD 540,000. (Representational Image)
NEW YORK:  An Indian-origin former faculty member at a US business school has been sentenced to over three years in prison and ordered to pay whopping USD 540,000 in restitution for defrauding his clients by using investor money to finance his personal expenses.
Satyen Chatterjee, 65, of Seattle was sentenced to 40 months in prison, three years of supervised release and ordered to pay over USD 540,000 in restitution for wire fraud, US Attorney Annette Hayes said.
Ms Hayes said Mr Chatterjee defrauded his friends, most of them from the Bengali community.
"This defendant, a native of India, took advantage of the trust that members of his own Bengali community placed in him," Ms Hayes said.
"As is so often the case, his victims were harmed not only financially, but also in their ability to trust those around them," Ms Hayes said.
Mr Chatterjee, who once taught at the University of Washington Business School, owned and operated a capital management firm from 1992 until the Washington State Department of Financial Institutions ordered it to cease operating illegally in October, 2013.
At the sentencing hearing, US District Judge Thomas S Zilly told him, "You did, over a long period of time, commit fraud. Stealing money from your friends and clients."
He had pleaded guilty in May 2015, admitting engaging in a scheme to defraud investors between 2007 and 2013.
According to records filed in the case, at least five victims were defrauded of more than USD 600,000.
He convinced various investors to make investments with him in what he represented were fixed rate securities.
But he instead transferred the funds to his own bank accounts, used the money for his own expenses, or lost it as a day trader in the stock market.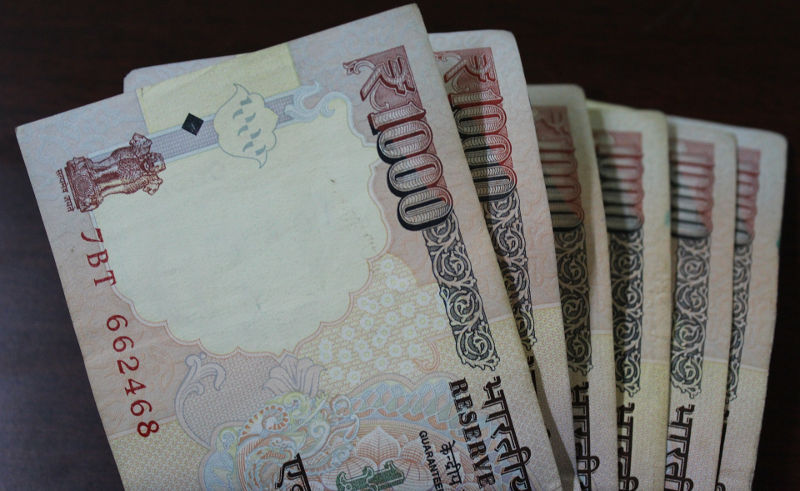 Indian startups have raised $1.73 billion (roughly Rs. 11,471 crores) across 344 deals from 312 investors in the first quarter of 2016, a significant uptick in terms of deal volume and total investment size against the last quarter, analysis from startup deal intelligence platform Xeler8 has revealed.
E-commerce, SaaS (software as a service) and health-tech startups cumulatively accounted for 47 percent of the deal value over the last quarter, seeing a cumulative investment of over $810 million (roughly Rs. 5,371 crores) across 103 startups. Fintech, Edutech, and food tech sectors saw high investor interest, seeing over 20 deals each over the last quarter.
The top 10 funding deals raised over a billion dollars, with five companies – travel booking portal Ibibo, e-commerce marketplace Snapdeal, grocery delivery service Bigbasket, automotive listings platformCarTrade, and Edutech startup Byju's Classes seeing funding events of over $100 million (roughly Rs. 6,630 crores) over the last quarter.
The top deal makers were Indian Angel Network, Blume Ventures, Accel Partners, 500 Startups, and Beenext. Q1 2016 also saw 40 M&A deals, the most popular target segments were SaaS, health-tech, and local services.
Over 62 percent of the total deals i.e., 214 deals were at the seed and angel stage level (counting incubators and accelerators), and 56 investments were made by VC firms. 21 startups raised a Series A round. The quarter also saw two debt financing rounds raised by Flipkart and Paytm from HDFC and ICICI Bank respectively.
["source-ndtv"]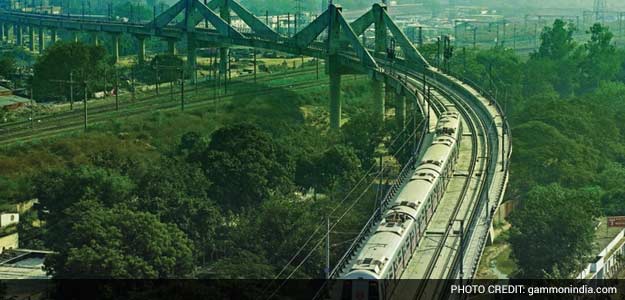 New Delhi: Construction and engineering major Gammon India today said it will make a further investment of up to Rs 675 crore in its subsidiary Gammon Power Ltd (GPL).
"The Board of Directors…has approved further investment in its wholly-owned subsidiary Gammon Power by subscribing up to 2.25 crore equity shares of Rs 10 each at a price of Rs 300 per equity share (including a premium of Rs 290 per equity share) aggregating up to Rs 675 crore to be issued by GPL on conversion of loan due and outstanding from GPL to the company," Gammon India said in a BSE filing.
Earlier, Gammon India had said its board will this week consider a proposal for investment in the company's engineering procurement and construction business.
Shares of Gammon India closed 4.41 per cent higher, at Rs 13.01 apiece on the BSE.
["source-ndtv"]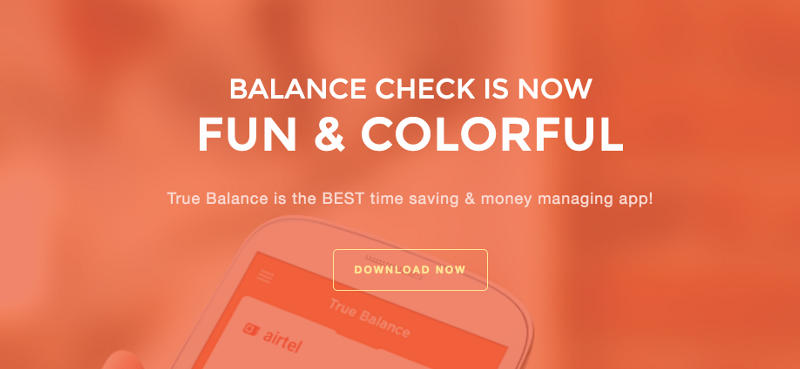 Indian startups raised $1.73 billion (roughly Rs. 11,471 crores) in the first quarter of 2016, according to startup deal intelligence platform Xeler8. Our latest funding roundup compiles investments in Indian startups providing apps for prepaid users, matchmaking, predictive healthcare, child care, SaaS solutions for the enterprise, and more.
Picsdream
Photography marketplace Picsdream announced Friday that it has raised an undisclosed sum in angel funding led by Raman Roy, Co-Founder of Indian Angel Network and Ankit Nagori, Ex-CBO Flipkart and Harish Natarajan, Former CEO Bausch & Lomb India. Nagori and Natarajan have also joined the company's Board of Directors.
Picsdream offers photographers a portal to share, showcase, monetise and securely store their work. The platform connects photographers – amateur, semi-professional and professionals – with buyers of photographs. The startup aims to create a comprehensive platform for the Indian visual arts community, said Mahesh Nair, Founder and CEO, Picsdream in an emailed statement.
True Balance
Japan-based SoftBank Ventures Korea (SBVK) has invested an undisclosed amount in a Series A funding in Gurgaon-based True Balance, a prepaid mobile balance tracking app. The funds will help True Balance accelerate its expansion plans and enhancing its product advantage, True Balance said in a statement. Launched in September 2014 by Charlie (Cheolwon) Lee, True Balance provides quick and intuitive balance check, call log, data pack assessment, and recharge service for prepaid Android smartphone users. The startup said that its app has seen 2.5 million downloads, and expects 10 million downloads in the next 9 months.
DilMil
Dil Mil, a matchmaking app for South Asians announced on Thursday said it has $2.7 million in its pre-Series A round from a clutch of investors. The Dilmil team told Gadgets 360 that the app has generated over 1 million matches, and results in three marriages a week. The US-headquartered startup is currently working on facilitating video dates and will be rolling out VR dates shortly thereafter.
SwitchMe
Mumbai-based loan comparison and switching platform SwitchMe has raised an undisclosed round of angel funding from Mohandas Pai, Hiro Mashita, Singapore Angels, and others. Currently available in Mumbai, Pune, Bengaluru, and Delhi, the funding will be reportedly used for market expansion and improving its technology.
Touchkin
Bengaluru-based predictive healthcare startup Touchkin has reportedly raised Rs. 2.65 crores in seed funding from a clutch of investors. Founded in 2015 by Jo Aggarwal and Ramakant Vempati, the startup provides apps for iOS and Android, which uses a phone's sensors to track user activity and identify potential health issues.
Schoolkart
Schoolkart, an online marketplace for school uniforms and other accessories has reportedly raised$300,000 (roughly Rs. 2 crores) fund from 12 angel investors. Founded in 2014 by Nikhil Sareen, Schoolkart stocks about 25,000 products on its platform, and plans to use the funds to develop its technology and expand its reach.
Babygogo
Healthcare startup AddoDoc, the parent company of mobile app Babygogo, which connects parents with child healthcare experts has raised Rs. 2 crores from 16 angel investors. The startup said it will use the funds to improve its technology and explore new channels in digital marketing.
FixNix
Chennai-based FixNix, which operates a SaaS-based (software as a service) governance, risk and compliance (GRC) platform for enterprises has secured $500,000 (roughly Rs. 3.31 crores) in its pre-Series A round of funding from US and Singapore-based investors. Its software is reportedly used by over 200 companies to streamline their internal audit and risk management practice.
["source-ndtv"]