Samsung may have dug itself into a hole too deep to come out unscathed. The company is in the process of unprecedented second recall, after 'safe' Galaxy Note 7 replacement units also started to catch fire. While the engineers at Samsung cannot pin down a solid reason for these explosions, a report suggests that the SoC is to blame, and not the battery.
A Financial Times report states that the explosions are being caused due to an SoC tweak made by company's engineers with the aim to speed up the charging process. However, the battery could not handle the rate at which it was being charged, and this is causing the handset to catch fire and explode.
"If you try to charge the battery too quickly it can make it more volatile. If you push an engine too hard, it will explode. Something had to give. These devices are miracles of technology – how much we can get out of that tiny piece of lithium-ion," the report writes, citing a person informed by Samsung executives.
This is in no way confirmed by Samsung, and the company still maintains silence on that front. There is no official word on what is causing the safe units to catch fire, and Samsung engineers are also reportedly unable to narrow down a flaw.
For now, Samsung has completely halted production and global sales of the Galaxy Note 7. The controversy is said to be costing the company billions of dollars, not to mention attract heaps of ill will in the market. In the most recent cases, a Samsung Galaxy Note 7 was caught on video catching fire at a Burger King, and a US plane was immediately vacated after a replaced unit started emitting smoke.
["source-ndtv"]
After launching the Water 11 last month, Reliance Digital's Lyf brand has unveiled yet another smartphone in India. The Lyf Flame 7S offers support for 4G VoLTE and 10 regional languages. The smartphone is priced at Rs. 3,499, and will be available at all Reliance Digital Stores.
As for the specifications, the Lyf Flame 7S sports a 4-inch WVGA (480×800 pixels) display with Asahi Glass protection. The smartphone is powered by a 1.5GHz quad-core Speadtrum processor paired with 1GB of RAM. The smartphone features 8GB of inbuilt storage, which can be further expanded via microSD card (up to 32GB).
Coming to the camera, the Lyf Flame 7S sports a 5-megapixel rear sensor with LED flash, HD video recording at 60fps and fixed focus functionality. In the front, there is a VGA 0.3-megapixel selfie camera as well with 4x digital zoom. Other camera features bundled inside include slow-motion, smile shutter, burst mode, HDR, panorama, face detection, white balance, ISO adjustment, and anti-banding.
The Lyf Flame 7S runs on Android 5.1 Lollipop and supports dual-SIM slots (Normal + Micro). The smartphone packs a 1800mAh battery, and the company claims it offers up to 6 hours of talk time on 4G, and 400 hours of standby time. Connectivity options include 4G VoLTE, Wi-Fi, Bluetooth 4.0, MicroUSB 2.0, and GPS.
The Lyf Flame 7S will be available in Black and Red colour variants, and Reliance is giving a one year manufacturer warranty and one year extended warranty on the handset. The extended warranty has to be manually activated through the MyLyf app.
["source-ndtv"]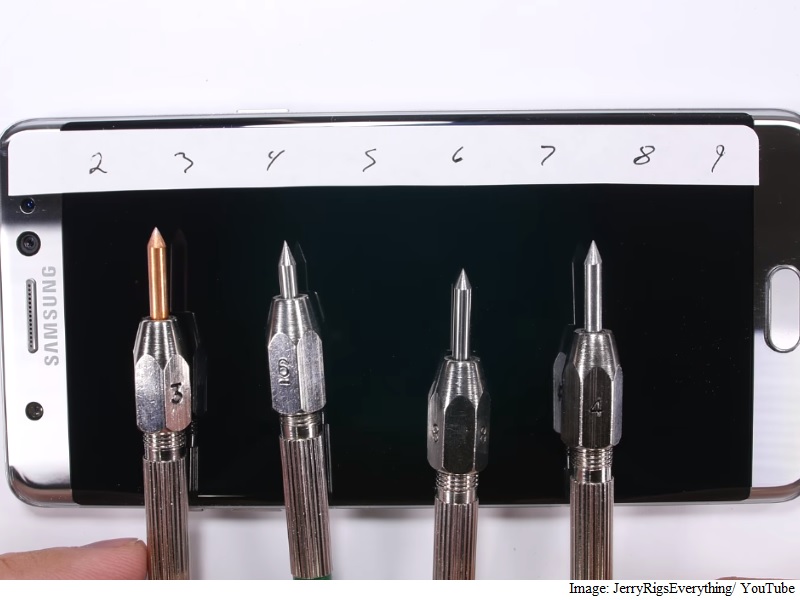 Although Samsung Galaxy Note 7 is receiving heaps of praises and approval from reviewers around the globe, one jarring feedback came for the company in the form of a display scratch resistance test by YouTuber JerryRigEverything that found it to be quite prone to scratches. Corning, which provides the Gorilla Glass 5 display protection on the Galaxy Note 7, has come forward to address the report.
In the aforementioned video, posted last week, the JerryRigEverything's Zack demonstrates how the Gorilla Glass 5 present on Samsung Galaxy Note 7 gets scratched by a metal pick that rates 3 on Mohs scale of hardness. This was particularly shocking as Gorilla Glass 4, which is present on all of Samsung's earlier phones did not get scratches up to the mark of 5 or 6 Mohs. In reply to this scratch test, as expected, Corning has questioned the tests performed in the video.
Corning's Vice President of Technology Jaymin Amin told Android Authority, "The test that was conducted in the video is obviously not a bonafide industry test. It's using Mohs hardness picks but it's in an uncontrolled manner. We also don't know a whole lot about what loads the person has used. Whether those loads are changing as he goes through the testing."
Corning claims that Gorilla Glass 5 present on Galaxy Note 7 falls in Moh's hardness range of 5-6 and technically a metal pick with hardness of level 3 cannot scratch the glass.
"The glass is designed to improve the drop performance and not necessarily designed to improve the scratch performance," Amin added. He said based on company's testing, for scratch performance, Corning believes that Gorilla Glass 5 should be performing "similarly" to Gorilla Glass 4. When pressed further by publication, Amin confirmed that Gorilla Glass 5 is at least as scratch resistant as its predecessor.
Amin elaborated that it's possible the 'scratches' seen in the video may actually be material transference, with metallic material from the Mohs 3 pick actually being transferred on the harder display – leaving marks that are hard to remove and seemingly indistinguishable from scratches. How this knowledge helps the end user remains to be seen, as they'd still be affected by scratches – regardless of the provenance.
"The hardness pick that was used in the video was a 3, that's considerably softer than the glass material. Oftentimes when you have a softer material like that, and depending on what kind of loads you have used, you tend to see material transfer on the test substrate… Material transfer on the test substrate is not necessarily a scratch but it can appear to the untrained eye as a pretty visible scratch. We don't know whether or not that is what is being seen in the video. Certainly in the testing we've done internally, we don't see that issue at all with similar picks on the Mohs hardness scale," Amin explained.
In the meanwhile, Corning Business Technical Director for Gorilla Glass Jon Pasansky put to rest speculation that by increasing the drop/shatter resistance of Gorilla Glass 5, Corning had compromised on the scratch resistance, "There might be a misconception in the thought process [about shock absorbency and flexibility]. What we've done with GG5 is designed to maximize the damage resistance of the glass itself. What that does is provide additional resistance to the flaws that get introduced during drop events and provide additional retained strength during those drop events so you can have higher drop performance… That's slightly different than thinking about it from a shock absorbance or flexibility perspective. It's actually more about preventing flaws in glass, which is a brittle material, not about making a soft, shock absorbing material."
Corning unveiled its Gorilla Glass 5 last month and claimed that the Corning Gorilla Glass 5 in its internal lab tests survived up to 80 percent of the time when dropped face-down from up to 1.6 metres.
["source-gadgets.ndtv"]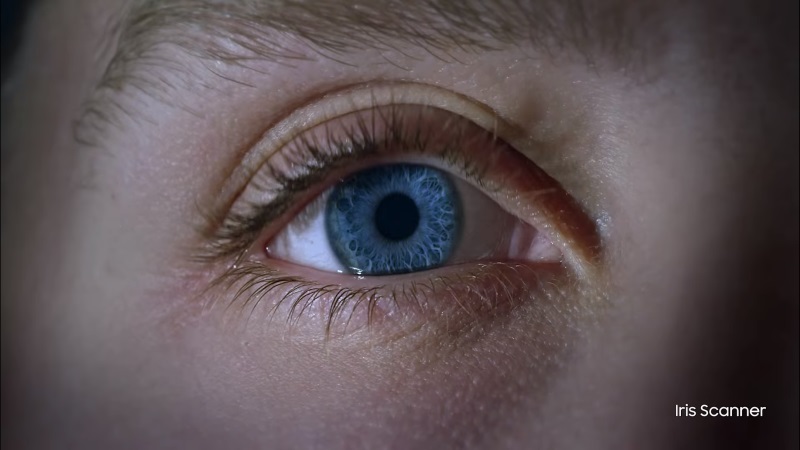 Samsung launched its smartphone Galaxy Note 7 on Tuesday and the feature that makes it stand out from the rest of Samsung's smartphone lineup is its iris scanner. The feature is aimed at providing improved convenience and security for unlocking a the smartphone. Now Samsung mobile division president DJ Koh has said that in the future, the feature can eventually make its way to mid-range phones as well.
The mobile division president of the South Korean company explained that it took his company over three years to develop the iris scanning technology. He further claimed that in theory, iris scanning is most secure out of all the biometric security systems available. Koh implied significant development costs as well, which makes the possibility of bringing it to affordable devices more compelling. Speaking with ZDNet, Koh said that through continued cost cutting, the feature "can trickle down to mid-end models".
"We did not put iris scanning in the flagship model just to do 'unlock'. In the long run, through third parties and API, we want to connect it with apps. For mobile banking, we are thinking of applying iris scanning for large transactions, and are already talking with banks in some countries," Koh was quoted as saying by the website at the side-lines of the Galaxy Note 7 launch event in New York.
Koh also pointed out that the iris scanner works even for people with glasses on. Koh also described how the feature can be made to strengthen the security image of the Android platform, "There is a view that Android is weak in security compared to its competitor and we want to expand software security that can overcome this image."
Samsung's direct competitor Apple has taken several measures in past to ensure the security available on its operating system, while Android is constantly criticised in terms of security. It can be clearly seen that Samsung is now trying to get ahead of the Cupertino giant in this particular aspect.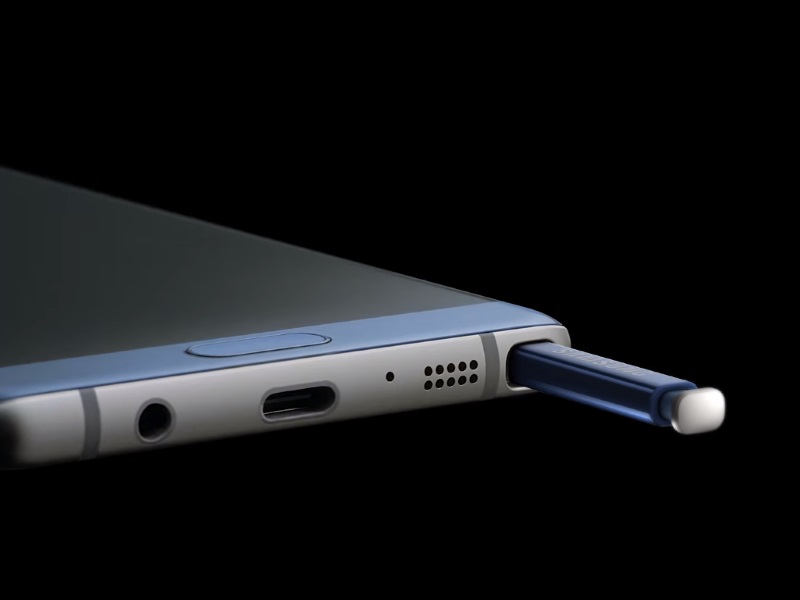 Samsung has evidently learned from its mistake with the 'S Pen design flaw' on the Galaxy Note 5, and has ensured the S Pen stylus cannot be inserted the wrong way around on the new Galaxy Note 7.
The design issue, which was also referred to as 'pen-gate' by many, allowed users to insert the S Pen stylus backwards in the Galaxy Note 5, which caused harm to components like the detection mechanism while also getting stuck in the slot. Samsung's just announced flagship, Galaxy Note 7, the company has ensured that you cannot insert the stylus in the wrong manner.
In fact, as pointed out by Sammobile, the stylus stops at around 2-3mm mark when it is inserted in a wrong way. This measure by the company is likely to avoid it the hassle and the angry letters that it received in the case of Galaxy Note 5.
In addition, the company has also made S Pen water and dust resistant and improve the precision on the stylus with Galaxy Note 7.
The 'pen-gate' issue was highlighted to such a level that Samsung had to initially issue warnings on its phone and eventually even make changes to its mechanism to ensure that users didn't end up inserting the stylus backwards.
The problem, as many users pointed out, was due to the fact that the top and bottom of the S Pen look almost identical in thickness, and therefore made users susceptible to the mistake.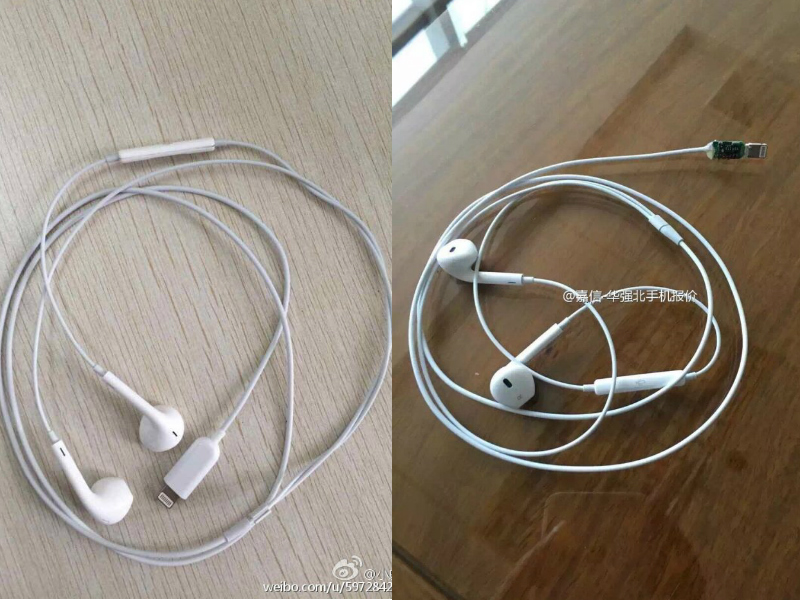 The iPhone 7's 3.5mm headphone jack thriller appears to be getting murkier. At the same time as conflicting rumours retain to surface, there may be a distinct debate on what the accessory may be boxed in, if Apple decides to ditch the headphone jack. A latest file recommended that Apple will ship the normal 3.5mm EarPods inside the field along a Lightning-to-three.5mm adapter – and not the Lightning-powered EarPods rumoured to accompany the 3.5mm jack missing iPhone 7. However, a new leak has now surfaced revealing Images of the Lightning-powered EarPods.
Those Snap shots come out of Chinese social media website online Weibo (thru iPhone7.Nl), and display the Lightning connector at the cease of the EarPods. The connector seems to be a little large than everyday, and it may be to clear up person proceedings approximately it being too smooth to damage. In any case, Those Photographs could simply very well be doctored, so we advise you to take the leak with a pinch of salt.
If the enterprise loses the 3.5mm headphone jack, Apple is stated to residence two speaker grilles on each facets of the Lightning port. Whether or not the audio system will be on 'monaural device' or stereo is also unsure. The enterprise is likewise predicted to be working on wireless EarPods, some thing at the strains of Bragi Dash. The removal will reportedly also help Apple reduce the thickness of the iPhone 7, While additionally making water resistance less difficult to enforce.
If all goes as lifestyle, the iPhone 7 can be released within the beginning of September. It's far anticipated to are available 3 variations – iPhone 7, iPhone 7 Plus, and iPhone 7 Seasoned. The big variant is anticipated to come with a dual camera setup, a Smart Connector on the lower back, and a 3GB RAM bump. there's additionally a pegged new A10 processor, with a reimagined Force Touch Domestic Button.